From this post, it's obvious that my sister has a love affair with Il Gelato di Claudio Torce.  To see the photos of the gelato, visit her wall of gelato in Rome.
Sheer Genius whomever came up with the savory gelato flavors at Il Gelato Di Claudio Torce, also just known as Il Gelato.  Oh wait that would, of course, be Mr. Claudio Torce.
It's the unusual or should I say unique gelato flavors at Il Gelato that lured me back 3 times in one week during my two week visit to Rome.
On my first visit to Il Gelato, we went to the one on Viale Aventino. I was with the family and getting acquainted with the wide selection of flavors available.

Having to make a decision quickly as the family had already made their selections and were in a hurry to move on, I went with Gorgonzola and Pistachio White Sesame.  I knew that I had to try the most unique flavor of that day and to me that would be Gorgonzola.
It was oddly surprisingly good! Seriously who would have thought to turn Gorgonzola into a gelato flavor. I have to definitely  thank them. Oh so Thank you Mr. Claudio Torce! It's amazing how good these odd flavors are.
Then on my second and third visits to Il Gelato, I sort of transcend into the world of Gelato. I'm think some of you know what I'm taking about. In an odd way, it seems that instead of you picking the gelato flavors, they sort of pick you.
On my second visit, I ordered a two scoop cup, first picking Parmesan and followed by Red Pepper. Now this being the first thing I've consumed all morning and it being noon, I thought to myself in a fleeting minute:
1. I can't leave without tasting the chocolate.
2. Would it be crazy if I ordered another two scoops bringing my total consumption to 4 scoops. I looked up at the menu and noticed there was a four scoop option so I felt comforted that it was not that bizarre to consume four scoops in one sitting.
I walked up to the counter to the same friendly Il Gelato staff who scooped me my first order. I ordered a two scoop cup this time with Chocolate Cinnamon and Chocolate Rum with Panna.
The Il Gelato staff commented "Now it's Dessert, before it was Lunch". I let out a chuckle and gave her a wide grin as her comment was so true.
Now on my third visit, it was my last day in Rome and I sort of let my feet decide where I should and it brought me all the way to Il Gelato one last time. My feet walked me to the metro station, pass Piazza Spagna and into Il Gelato.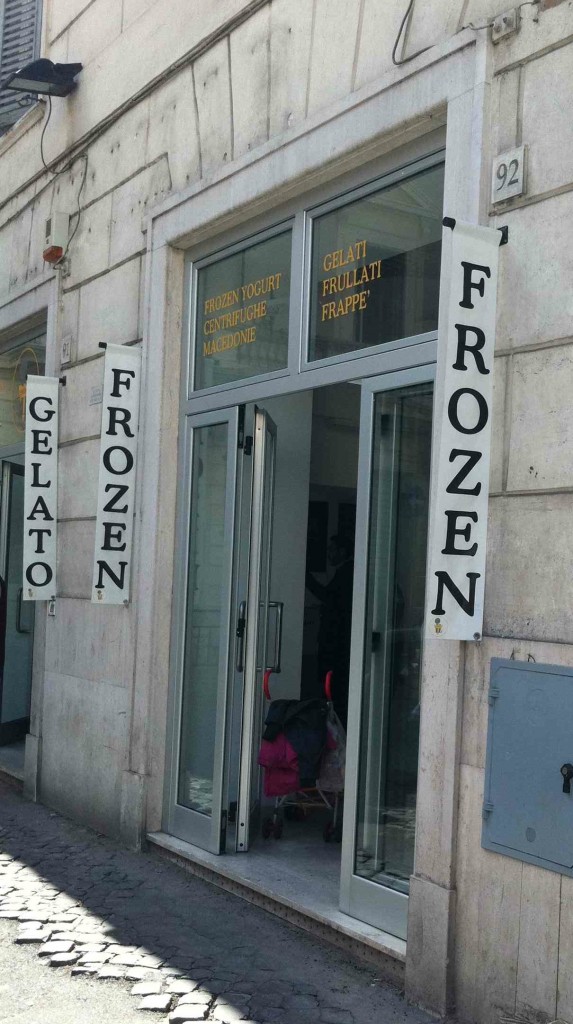 This time, it started with Habanero! Then it sort of took a life of it's own. Next Ginger Sorbet then I remembered – wait I would like a three scoop cup instead, walking over to the Chocolate section, I chose Chocolate with Chili & Paprika.
After scraping the cup clean with my little spoon and amidst little breaks of hot burning attacks on my tongue, I realized the theme of this cup of gelato would best be called "Burn Baby Burn". This is what I mean by the flavors picking you. The Habanero was the catalyst that started it all.
Now I'm even more intrigued to go back again during my next visits and see what other concoctions or flavor combinations will come to life. The line from Frankenstein comes to my mind, "I've created a monster".
Yes, I'm officially an addict or "Il Gelato Monster". Or otherwise known on FourSquare as the Mayor of Il Gelato.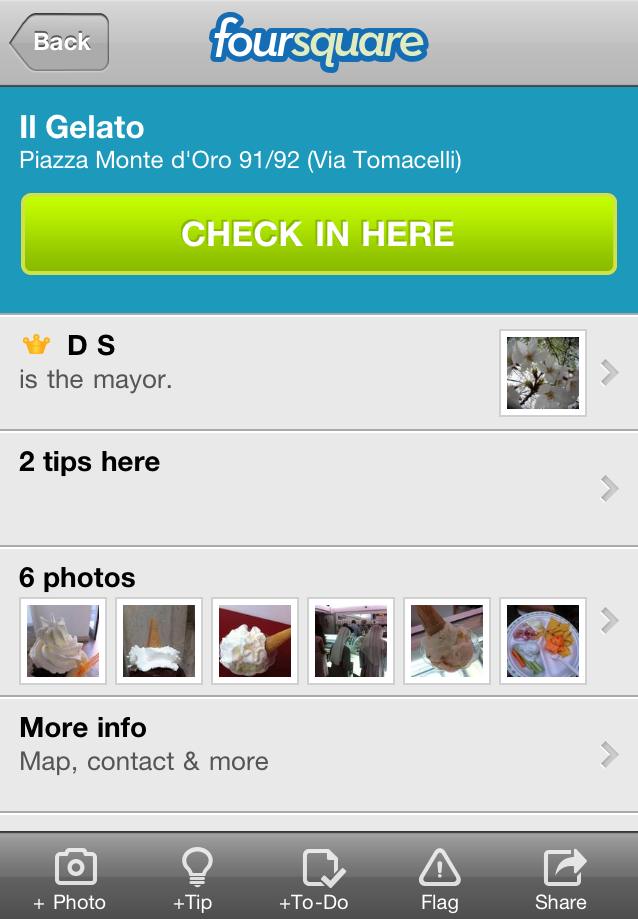 I also unlocked the Local Badge having gone to Il Gelato 3 times in on week.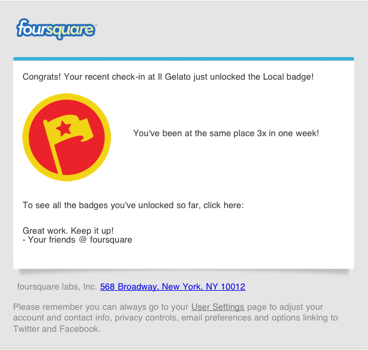 I'm not necessarily saying I'm proud of this. Let's just say I was truly experiencing La Dolce Vita.