Better known as Palazzo del Freddo Giovanni Fassi, I think they have one of the best gelato in Rome for classic flavors.  This was one of the first gelateria Luca brought me to and remembered thinking "This gelateria is huge by any standards and the gelato so unbelievably flavorful".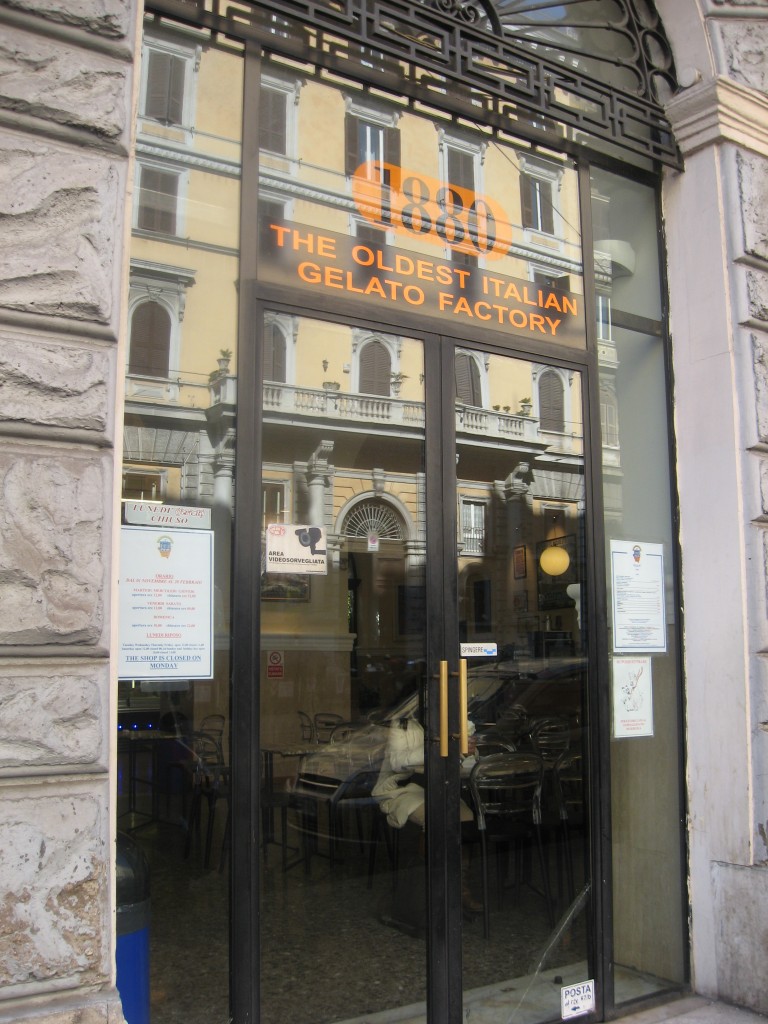 When we have guests visiting us, this is the gelateria that I bring them to because it was relatively close to the house and unique as it is so spacious.  None of our guests have ever been disappointed and continue to rave about this gelateria even to this day.

Last week, as I had to pick up some ingredients for an Asian meal at a supermarket near Fassi, I popped in to takeaway some ice cream to make mochi ice cream.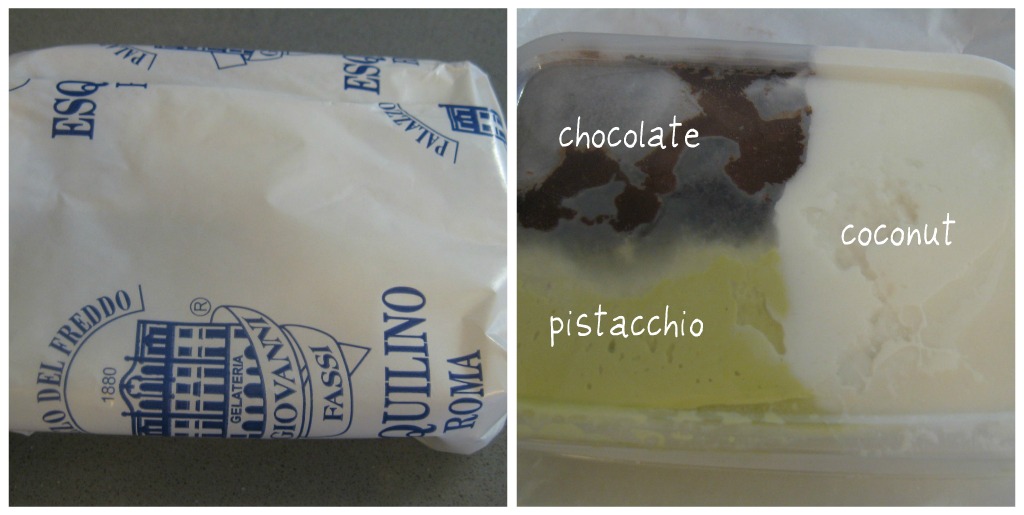 As we had just experienced two weekends of snow, it would be crazy to even think about having gelato and even crazier is the idea of trying to make mochi ice cream.
However, as I have always said, "It's always the right time for gelato!". Also, I figured that even if the mochi ice cream didn't turn out, at least our dinner guests would still get quality gelato.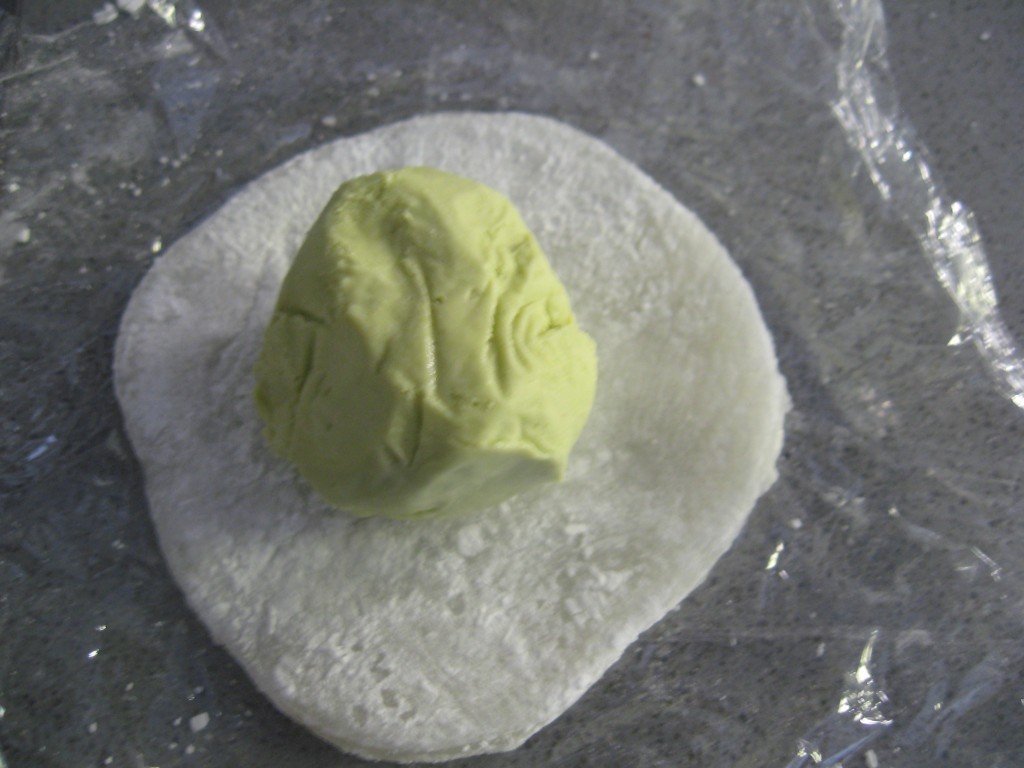 One of the best gelato in Rome
While there are other gelateria which offer very good gelato in Rome, this is the place to come to for classic flavors such as chocolate, pistachio, cream, hazelnuts etc.

In addition, they offer a wide range of gelato related desserts and some of our favorites are the catinerette and tartufoni.  After you have paid and walk towards the gelato counter, the challenge will be deciding on which flavors to get.

On specific days of the week until March 31st, you get discounts off certain items though in general, prices here are reasonable. I didn't check the price of the cone/cup when I was here but if it hasn't changed, you can get a cone or cup with a choice of two flavors and whipped cream on top for 1.50 euro.  Decent, right?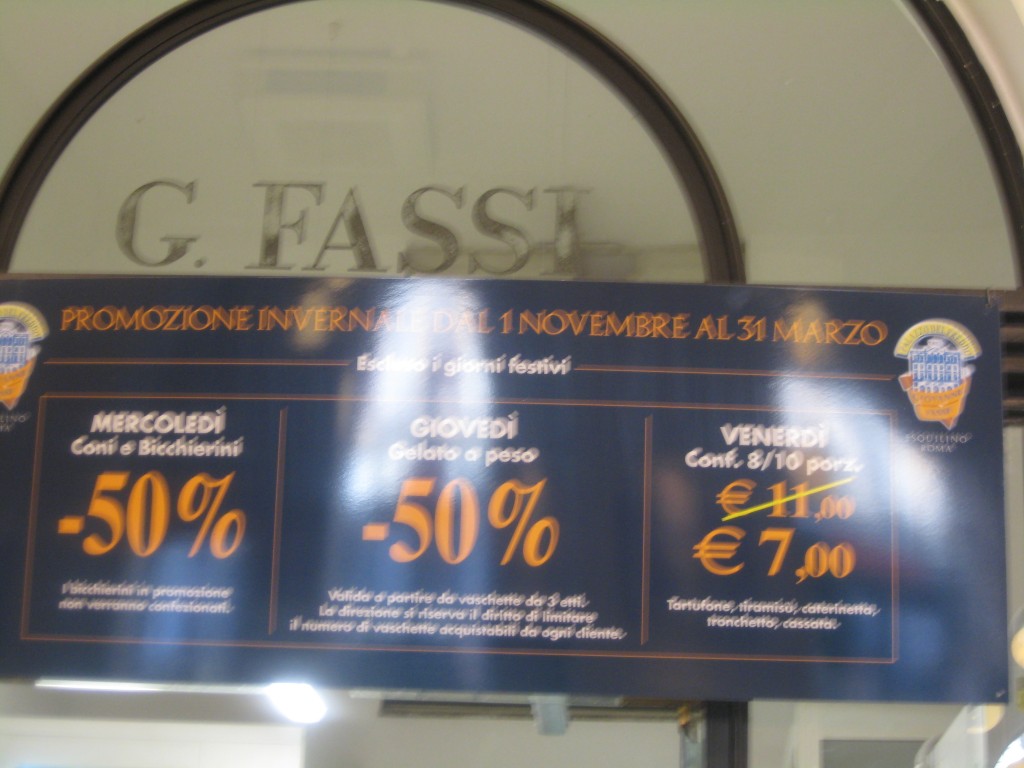 If you plan on coming to this gelateria, make sure it's not a Monday as they are closed. We have had our share of forgetting that piece of critical information and had to face the huge disappointment.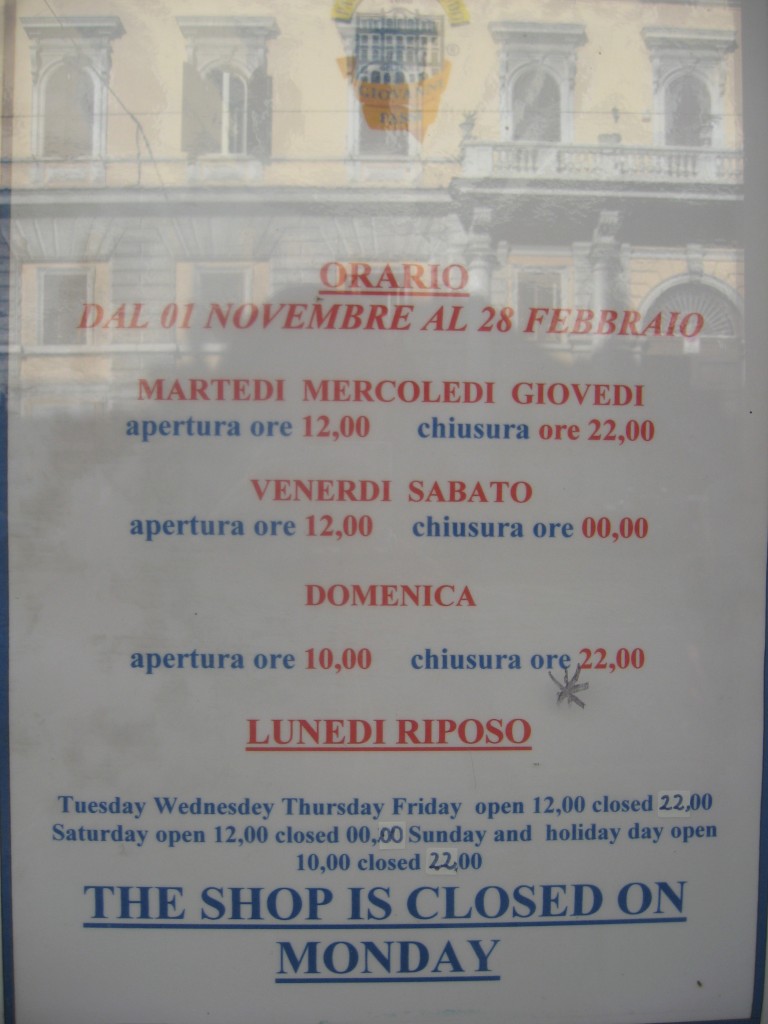 Fortunately, this gelateria is relatively central and it's a short walk from the Emanuele Vittorio Metro Stop A.  I would not necessary venture here on my own late at night mainly because it can be a bit isolated and on top of that, I am extremely cautious. However, with a group of friends, I would be less hesitant.
Address:
Via Principe Eugenio, 65
00185 Rome, Italy
I highly recommend this gelateria and you would be astounded by how full-flavored the gelato is. Our dinner guests said they liked the mochi ice cream which turned out well after all but were stunned by the pistachio flavor from this gelateria.
What are your favorite flavors here at Fassi and what other places would you recommend for gelato in Rome?