Autumn maybe around the corner but it's still warm enough to get a gelato in Rome.  For those who love gelato, myself included, seasons are not even a factor.   There's never a wrong season for gelato in Rome!
Gelato in Rome: Gelateria del Teatro
As a "plain Jane", I often lean towards classic flavors such as pistacchio and crema.  So when I heard about the concoction of flavors available at Gelateria del Teatro, it never got my attention.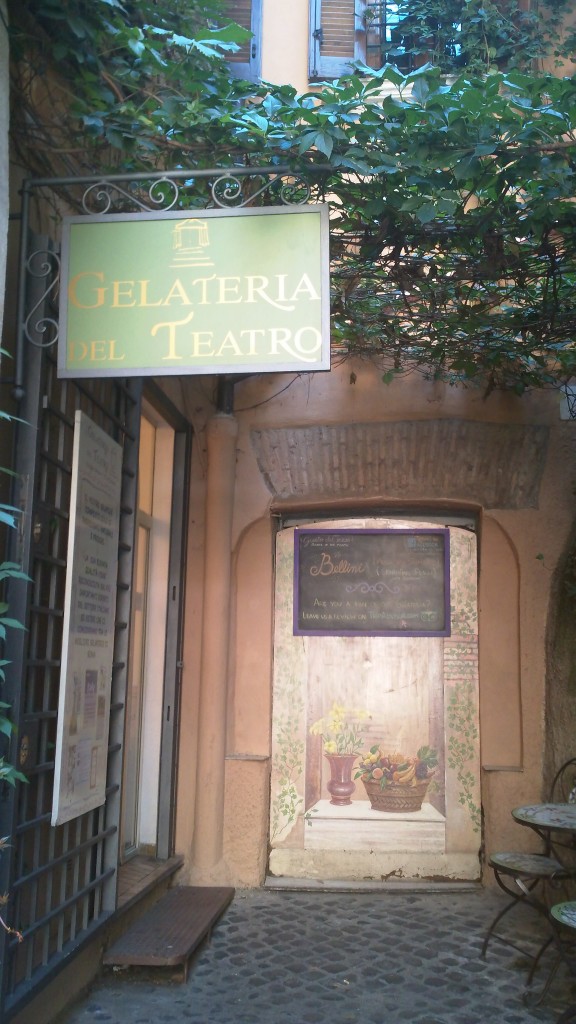 However, a few weeks ago, as I was passing by that area, I decided to take the opportunity to drop in to see what the rave is all about.  The Gelateria del Teatro is located in a small corner off Via dei Coronari and I would for sure have missed it if it wasn't for this sign they have placed near Via dei Coronari.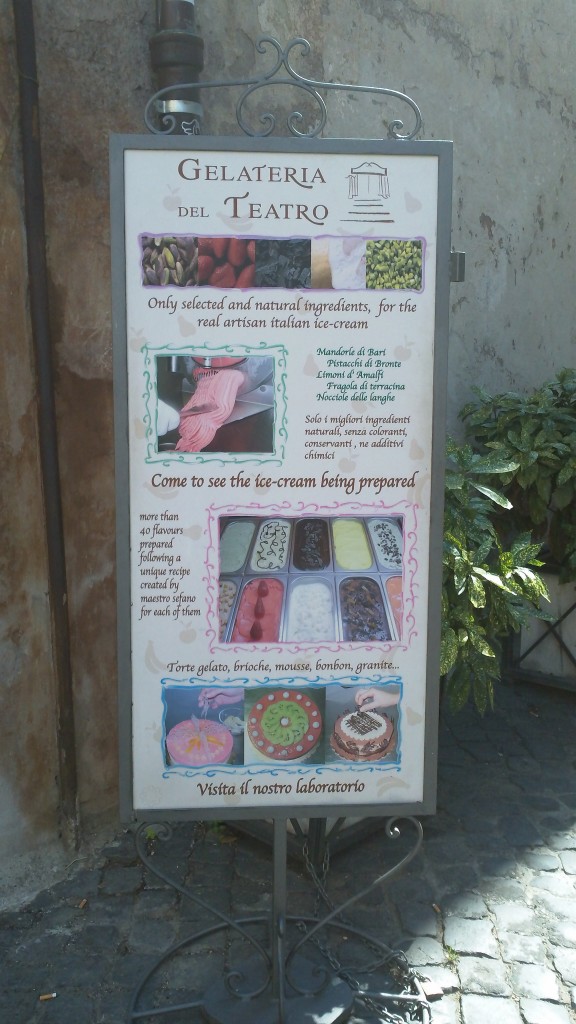 They sure had very interesting combinations along with classic flavors.  My intention was to taste the non-classic flavors but with my love for pistacchio, I had to try their pistacchio di Bronte.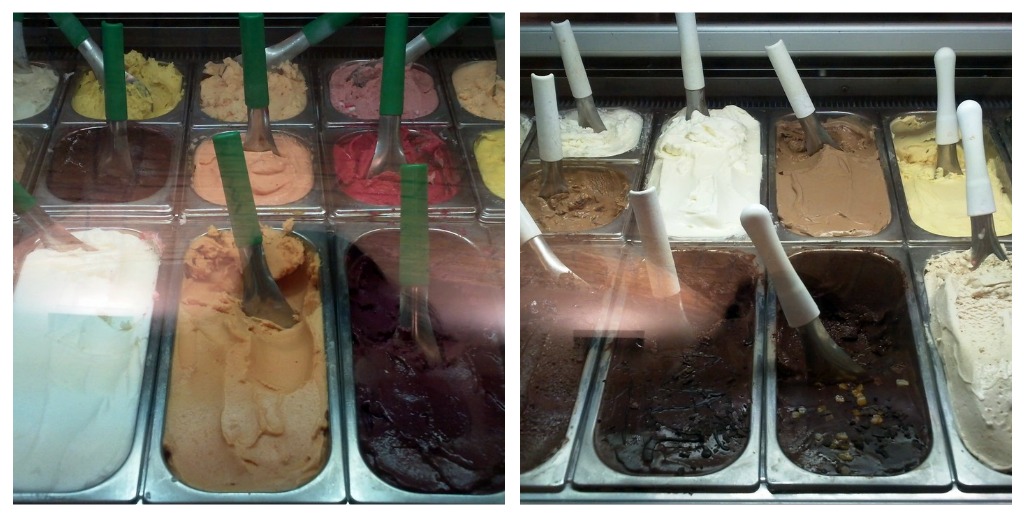 At the end, the flavors I got were pistacchio, lavender with white peaches and ricotta, almonds and figs.  In my opinion, it was a mistake to have all the three on a cone as there was just too much variety of flavors at one go.  I could barely make out the ricotta, almonds and figs so that next time around, I am going to try that by itself.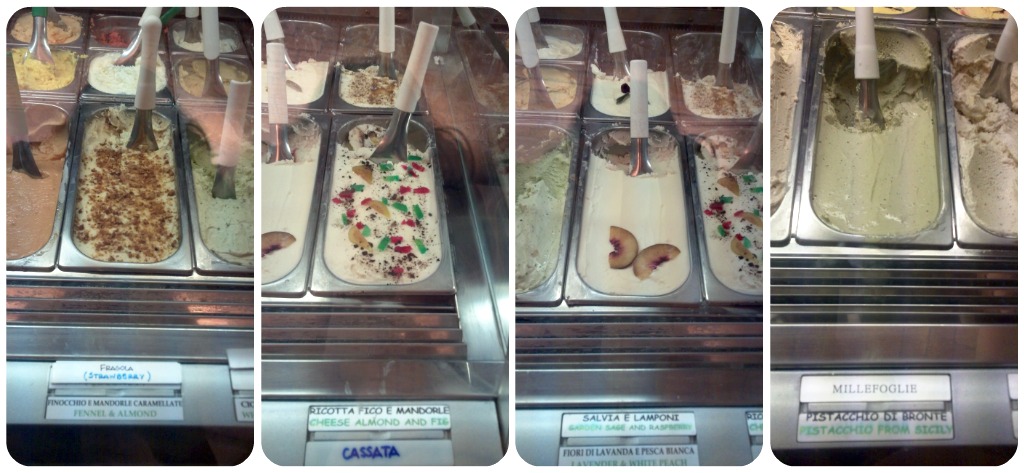 My favorite?
The lavender with white peaches was just exquisite.  The smell of lavender is an effective teaser that enhances the taste of the gelato when it touches your lips.  It was heaven!  Again, let me remind you that I love classic flavors but this combination alone will get me back to Gelateria del Teatro in no time.
The gelateria was empty when I was here and it was about lunch time.  The staff was indifferent and even though I don't expect them to bubbly, a bit of enthusiasm would be nice.  The cost for two flavors is €2.50.  You could get only one flavor but it will cost the same as they will basically give you a double scoop of that flavor.
Address:
Gelateria del Teatro
Via di San Simone 70
00186 Rome
Tel: 06 45474880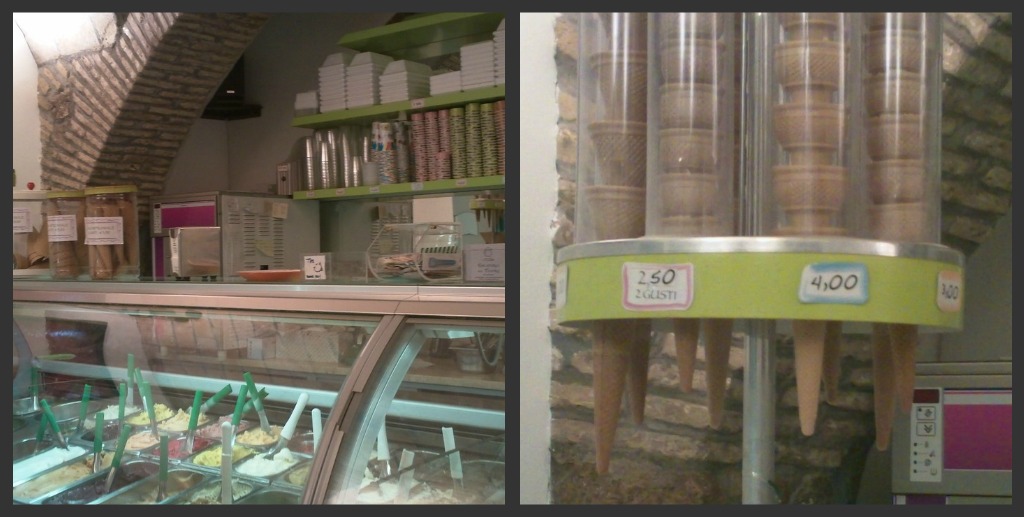 Is this the best gelato in Rome?
Personally, I think it's hard to pinpoint the best gelato in Rome although they are a few that fall into that category.  What I will say is that not many gelateria offer the combination of flavors that were available at the Gelateria del Teatro.  There are a few other places where I could get better gelato in Rome but that lavender with white peaches was one of a kind.