For the longest time, I have always wanted to stay in a trullo in Puglia.  From the second I learnt about the trulli (plural for trullo), I was enchanted by them and as we made plans to visit the Itria Valley in Puglia, I was eager to stay in one.
What is a trullo? Simply put, a trullo, according to Wikipedia, is a traditional stone hut with a conical roof which is originally meant as a temporary farm shelters.  However, in recent years it has become an attraction for those many visiting the Itria Valley.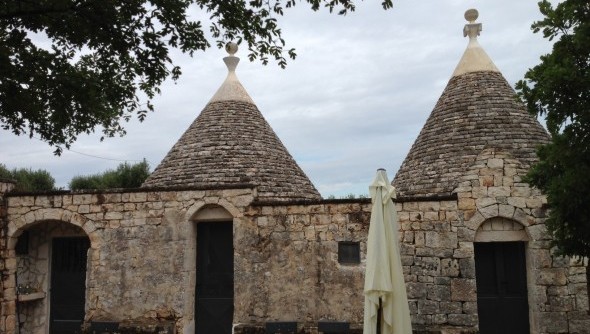 Alberobello is the town in the Itria Valley best known for trulli but while doing research for our visit, one advice was that it would be less expensive to stay in a trullo in other nearby towns such as Cisternino, Locorotondo and Martina Franca. We decided to follow this advice.
There are some luxurious trulli available but when we travel, we usually opt for bed and breakfasts where there are only a smaller number of rooms.  It's just a personal preference as we enjoy the homey feel of these accomodations and often, the friendliness of the owners.
By chance, I came across the website of Terra e Mare and was convinced this was where I wanted to stay when I saw the pictures of the room and the swimming pool!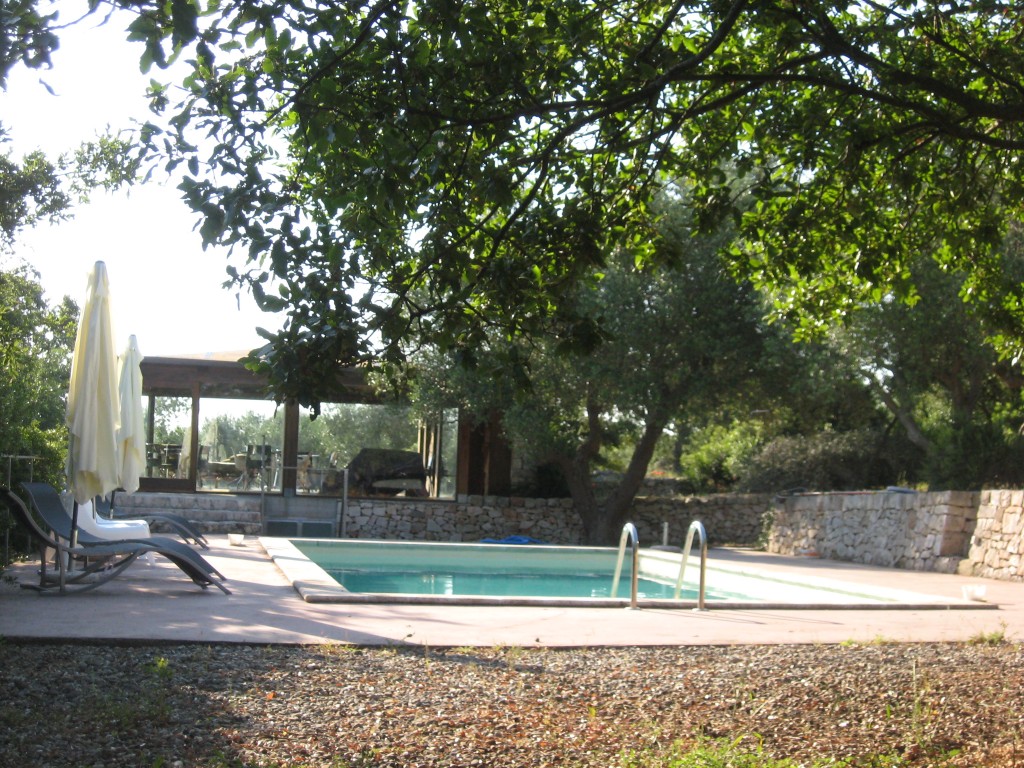 Thankfully Luca agreed and we both love this place!  The bed and breakfast is located in Cisternino countryside and is a lovely getaway.  It is a gorgeous property which surprising was renovated last December and already opened to welcome guests April this year. Record time!
The owners Katrine and Giuliano are most hospitable and make every effort to ensure you have a wonderful stay.  Also while making the booking, I appreciated the quick response from Katrine which for me is also a measure of how good a place is.
We were informed that as the place is not in town, it may be difficult to find so Katrine met us at the nearby town on Casalini in her old Fiat 500.
Headed towards Cisternino, we saw many trulli along the way so you can imagine how excited I was when we got to the bed and breakfast and saw our trullo.  I could barely contain my excitement!
The trullo was done up very nicely although a bit small. However, this is a trullo and due to the limited space, the bathroom was also a bit tight.  It was not a major problem for us as we spent most of our time exploring the area and hanging out in the yoga room.
As the trullo doesn't have a window, you can see that the door also acts as a one to let light into the room.  The morning we got there, we were a bit tired considering we got up at 4am to catch the flight. Instead of staying in the trullo, where we could have easily slept for the whole afternoon, we headed to the quiet room to enjoy the view and the relaxing atmosphere of this cosy place.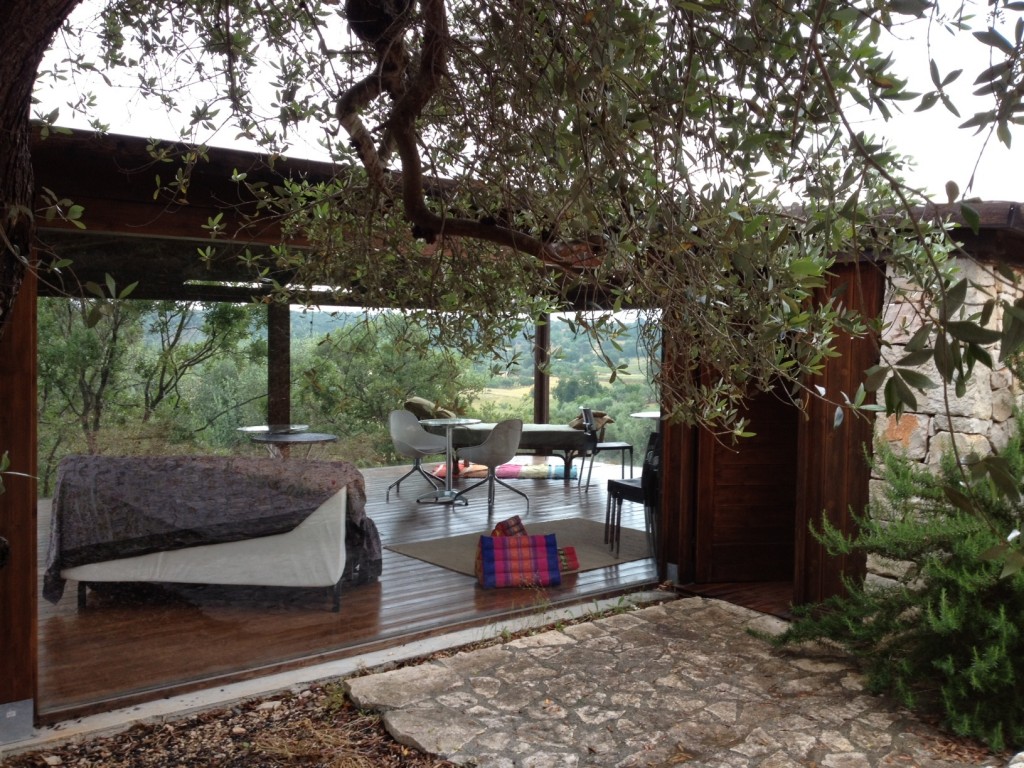 Breakfast, also served in the yoga/quiet room, was plentiful with specialities from the area as well as freshly baked goods by Katrine – all of which were delicious.  The yogurt, made in the area, was light and delightful (the square containers).
It is not the buffet breakfast that you maybe used to but this spread sure filled us up! Another plus is the idyllic view while enjoying your breakfast.  This IS how everyone should start the day.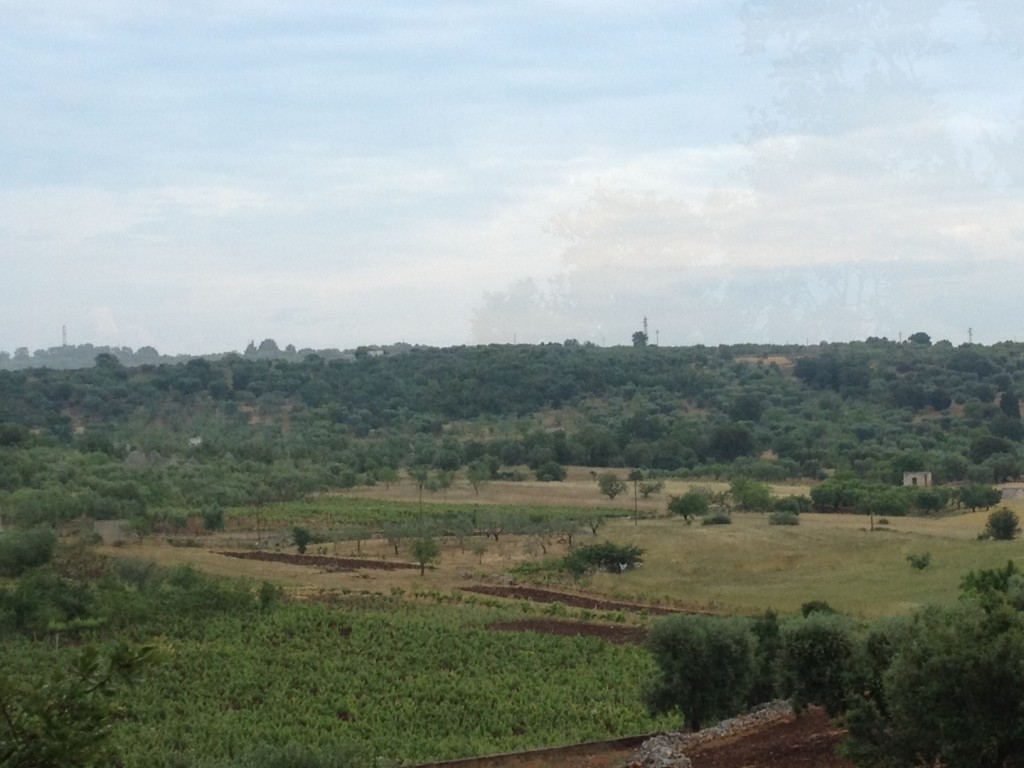 We have been fortunate to have stayed in many wonderful bed and breakfasts throughout Italy and this one definitely ranks high.  If you think it costs a couple of hundred euros, then you don't me well enough.
We aren't extravagant travelers and often look for value for money. The cost of a night's stay was less than 90 euro for the room including breakfast for two.  A superb deal and for more details, check out their website!
Note: Since they started operations only a few months ago, they require payment by bank transfer or cash.  If you are concerned about this, they do issue an official receipt for the payment received.
Also when making your booking, mention that you want a trullo as they also have lamie houses, another type of accomodation, available in this complex.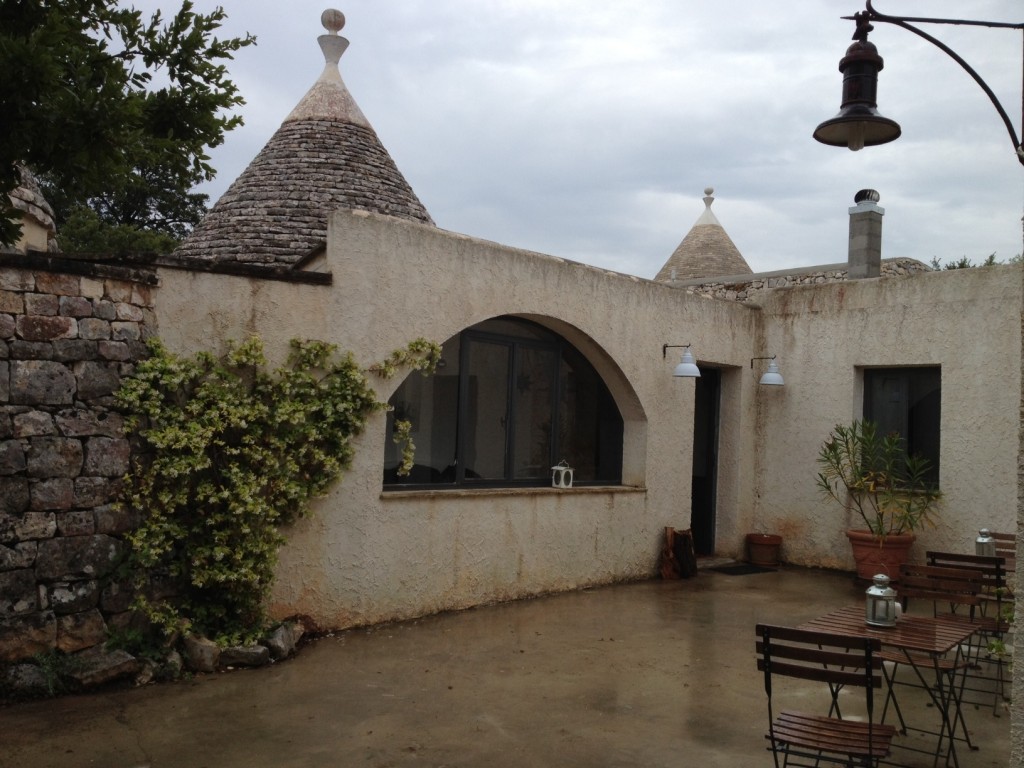 As we were in our car and ready to leave this beautiful bed and breakfast, Katrine, who was busy preparing breakfast for the other guests, came out to the car to say good-bye.
That's what I loved about this place – they pay attention to the small details which at the end all add up. And Katrine, if you are reading this, we will be back!
For more information about this trullo in Puglia, here is their website.