One of the reasons we chose to stay in an apartment in San Vito Lo Capo for our week-long vacation there is the option to prepare meals at home.
As we settled into a daily routine and thanks to the friendly residents of this small popular beach town located on the north-western part of Sicily, we discovered some wonderful places that allowed us to live like a local.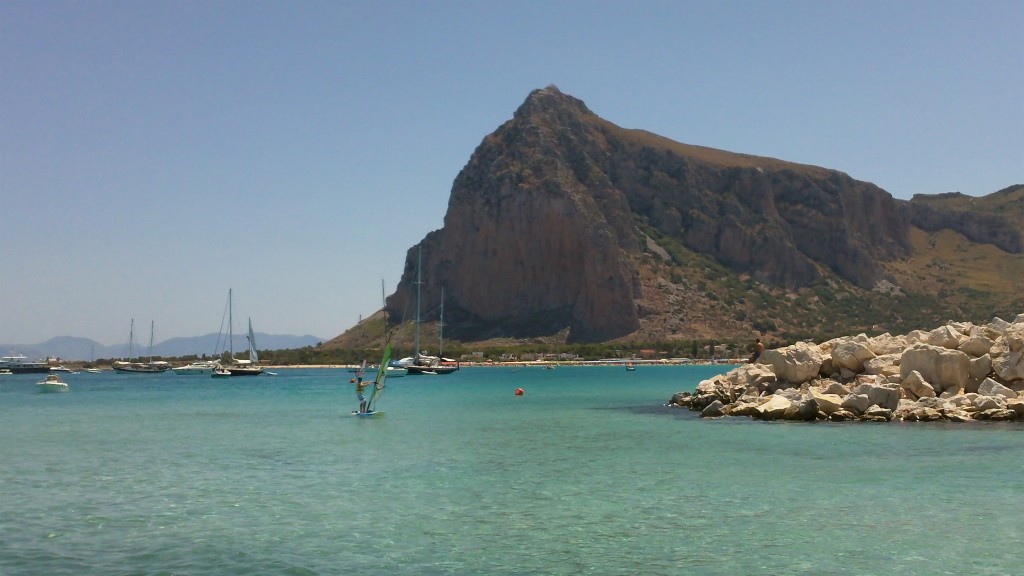 The whole week we were here, we prepared dinner on the terrace and while we had thought about going out for dinner one evening, none of the restaurants tempted us. I enjoy cooking, in general, but I was not the only one who cooked up a storm in San Vito Lo Capo. My friend Gina Tringali, who was here in June, did the same and a big thanks to Gina who gave me great advice for our visit.
Here are the places we would often frequent for groceries, fish, meat, gelato and etc which would eventually be part of our life in San Vito Lo Capo.
Favorite Places in San Vito Lo Capo
Macelleria Ruggirello
Via Immacolata 87
Tel: 0923 972729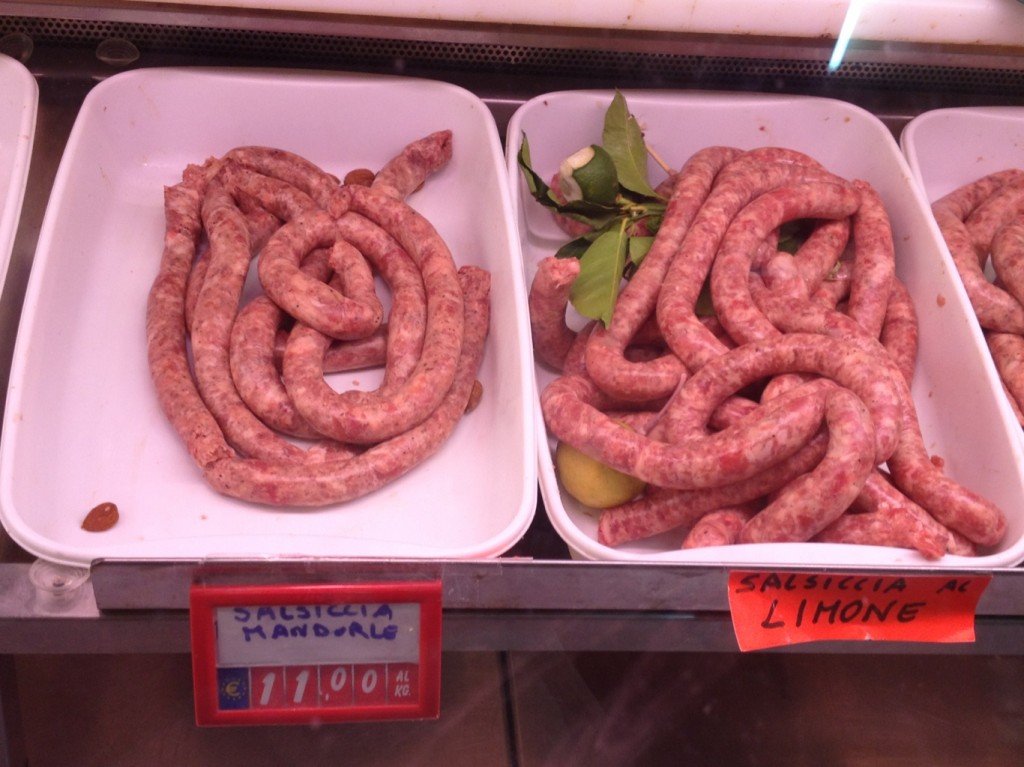 They were recommended by the agency from which we rented the apartment. The have different types of salsicce and since I have obssessed with lemons, of course, I got the salsiccia al limone. Not once but twice.
Panificio Piacentino
Via Mondello 35
Tel: 0923 551372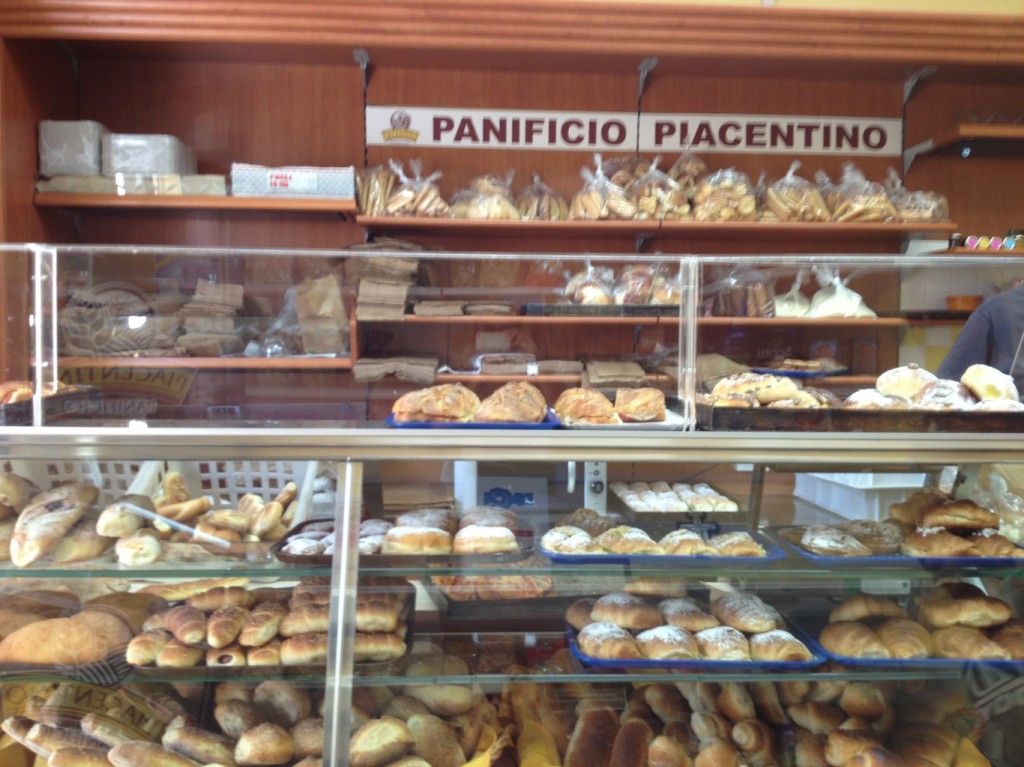 This is our daily stop to get bread to make sandwiches to bring to the beach. Or when we are lazy, we would pick up some arancini and ready baked goods filled with various ingredients such as prosciutto with mozzarella.
Pasticceria Peralta
Via Santuario 26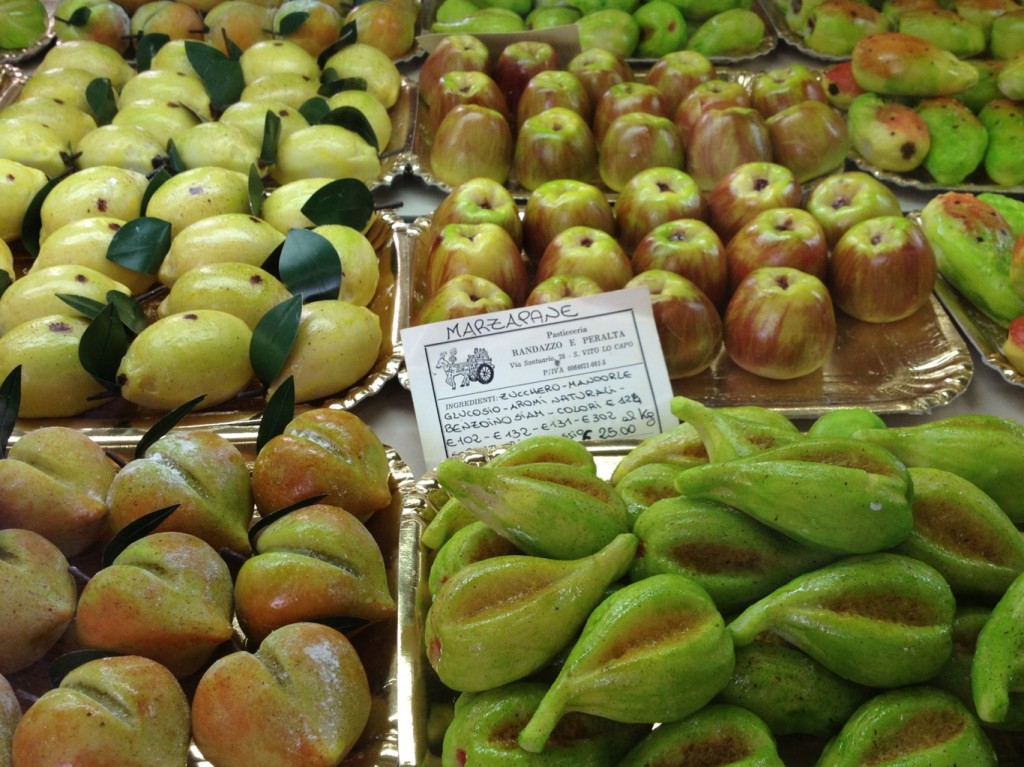 Gina had written about this pasticceria in detailed and I dropped by as you could get a slice of cassata instead of an entire cake as sold in most pastry shops. I had the treat after dinner but felt it was too sweet for me. Ok, I hear you – cassata is supposed to be sweet but I had a really good one last December that didn't make me cringe.
However, you have to stop by for their cannoli and the display of marzipan fruits which are amazing.
Pescheria Alfonso
Via Savoia 214
Tel: 347 7894889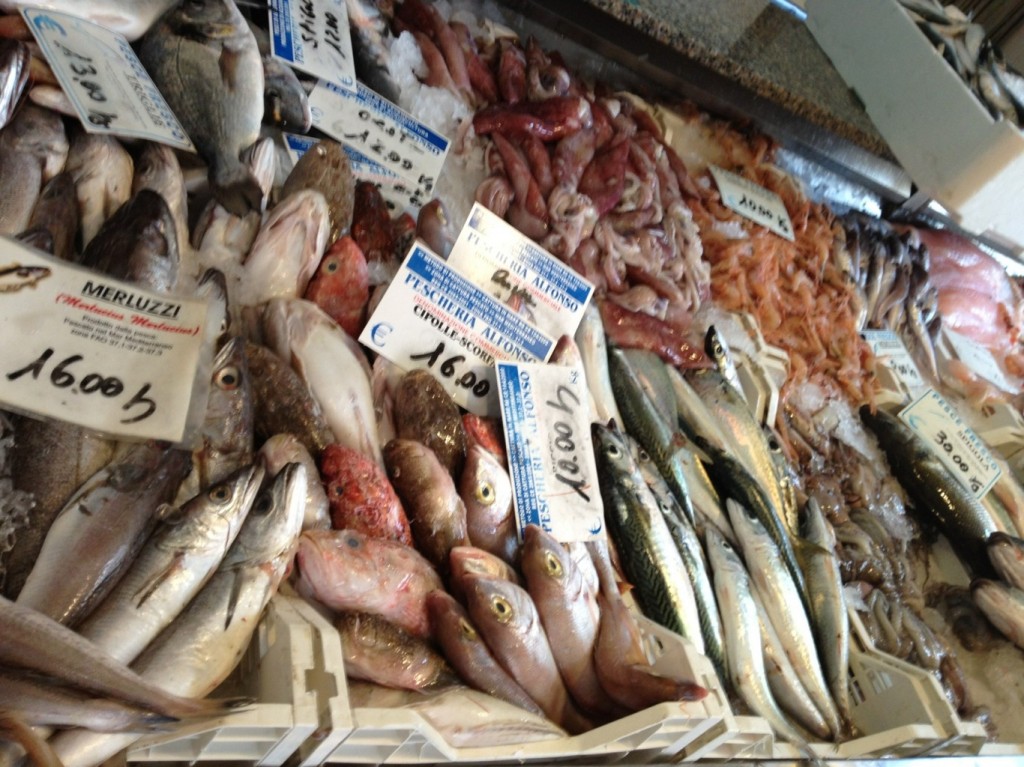 Gina had sent me a post on this pescheria the day after I had been there. The sign outside the shop says they are open everyday but with my luck, when I was first there on a Sunday afternoon, they were closed. I was puzzled then and when I went back there on Monday, Alfonso told me they are closed Sunday afternoons. I was here every other day!
Spesa Facile
Via Regina Margherita 45
Tel: 0923 974077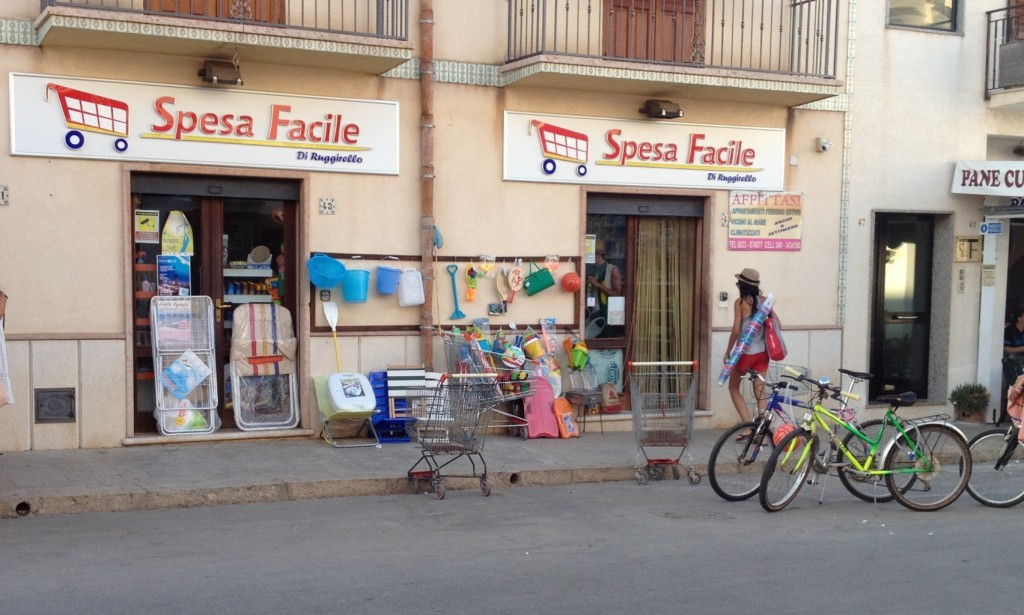 The first shop we entered to pick up olive oil, toiletries, scott towel and all the things you need as if you were home. Since it was on the way back to the apartment from the beach, we were here often. The lady at the cashier gave me advice as to where to get fresh pasta and was also one of my news source as to why the phone lines were down.
Gelateria La Sirenetta
Via Savoia 2
Tel: 0923 974386
Our evening stop after dinner. A vice really as they have a superb dark chocolate gelato that was seriously good. Luca gave two thumbs up and so you know it's good. They also serve caldo freddo is similar to a sundae and you can read more about it from Gina.
Gelateria Minaudo
Via G. Amico, 12/14
Tel: 0923 972549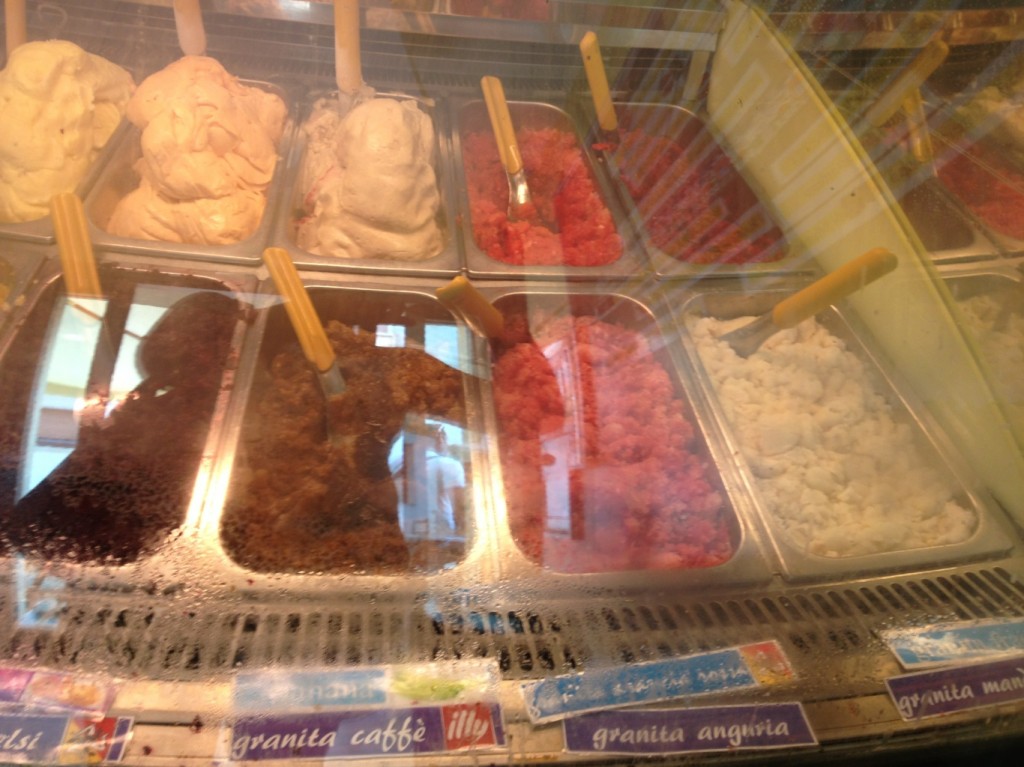 A friend of Luca's had recommended this gelateria and one night, we decided to try it out instead of La Sirenetta. He found the chocolate gelato too sweet and not dark enough. And so, we went back to La Sirenetta the following night. However, they have a wide variety of granite.
A' Busiata – Pasta Fresca
Via Farini 10
Tel: 338 2745 489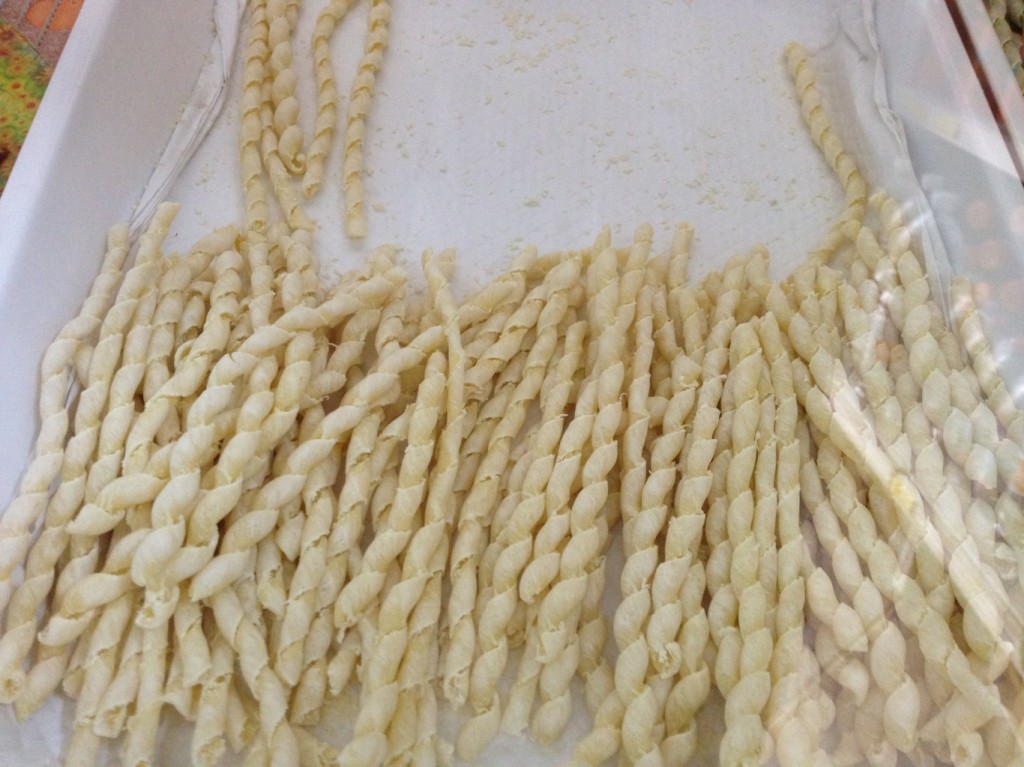 The lady at Spesa Facile gave me directions here as she didn't know the address. She had mentioned this was the only fresh pasta store in town and though they claim they have other types of pasta, I only saw busiate in the store. I guess if you asked, they may have the other types of pasta stored in the back.
Pasticceria Capriccio
Via Pier Santi Mattarella, 106
Tel: 0923 972822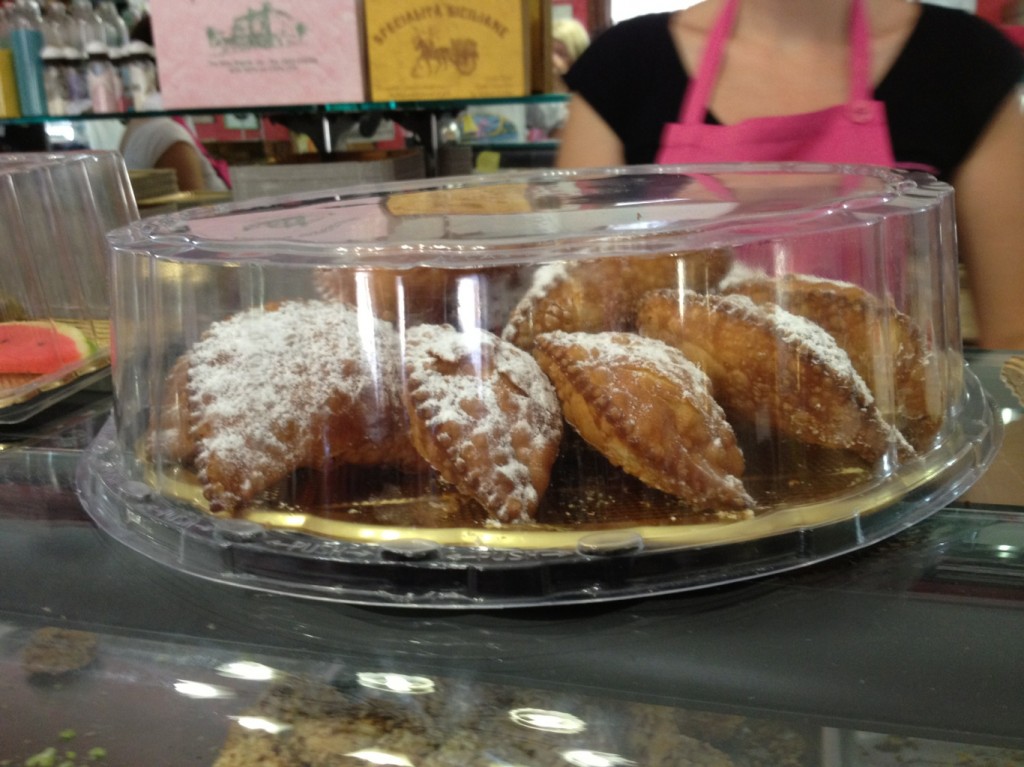 This was recommended by the housing agency. I patiently waited for the cassatelle as they weren't ready at their usual time of 18.30. Casatelle are turnovers filled with ricotta and they were worth the wait.
Bar Cusenza
Via Savoia, 47
Tel: 0923 974046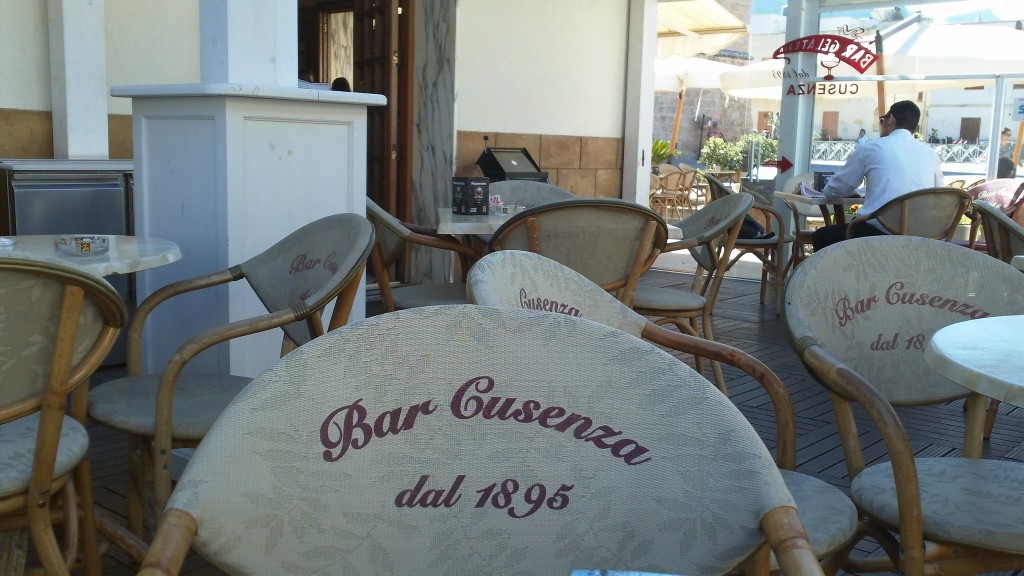 Our breakfast stop on the way to the beach. They have a to-die-for granita di mandorle (almonds) which was the perfect way to start the day on a hot summer's morning. I also had granita di caffe but the mandorle one was my favorite.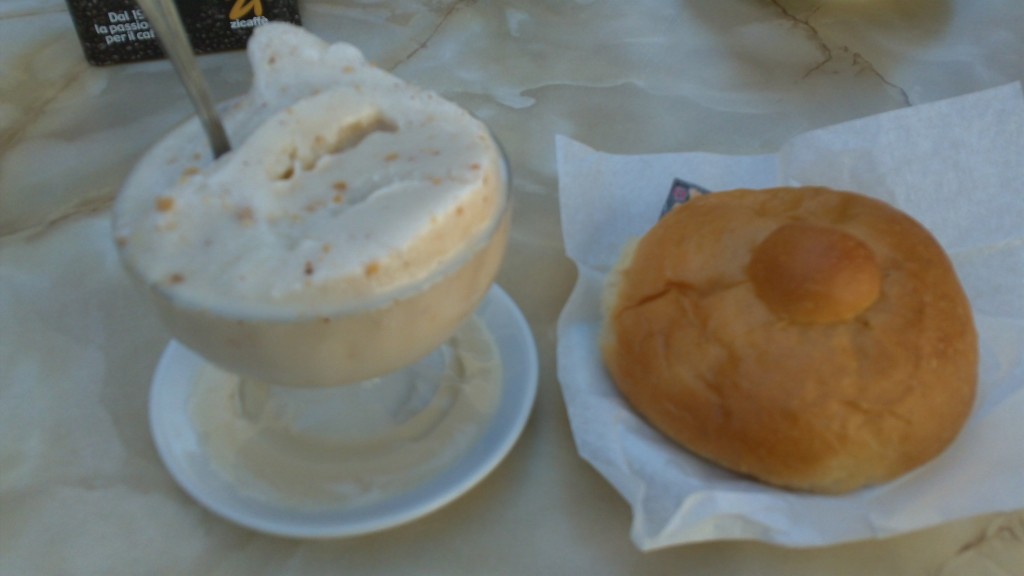 Fruit and Vegetable Truck
Located across from Spesa Facile, I picked up vegetables, tomatoes and fruits from this truck. Great variety and love the zucchine they have here in Sicily.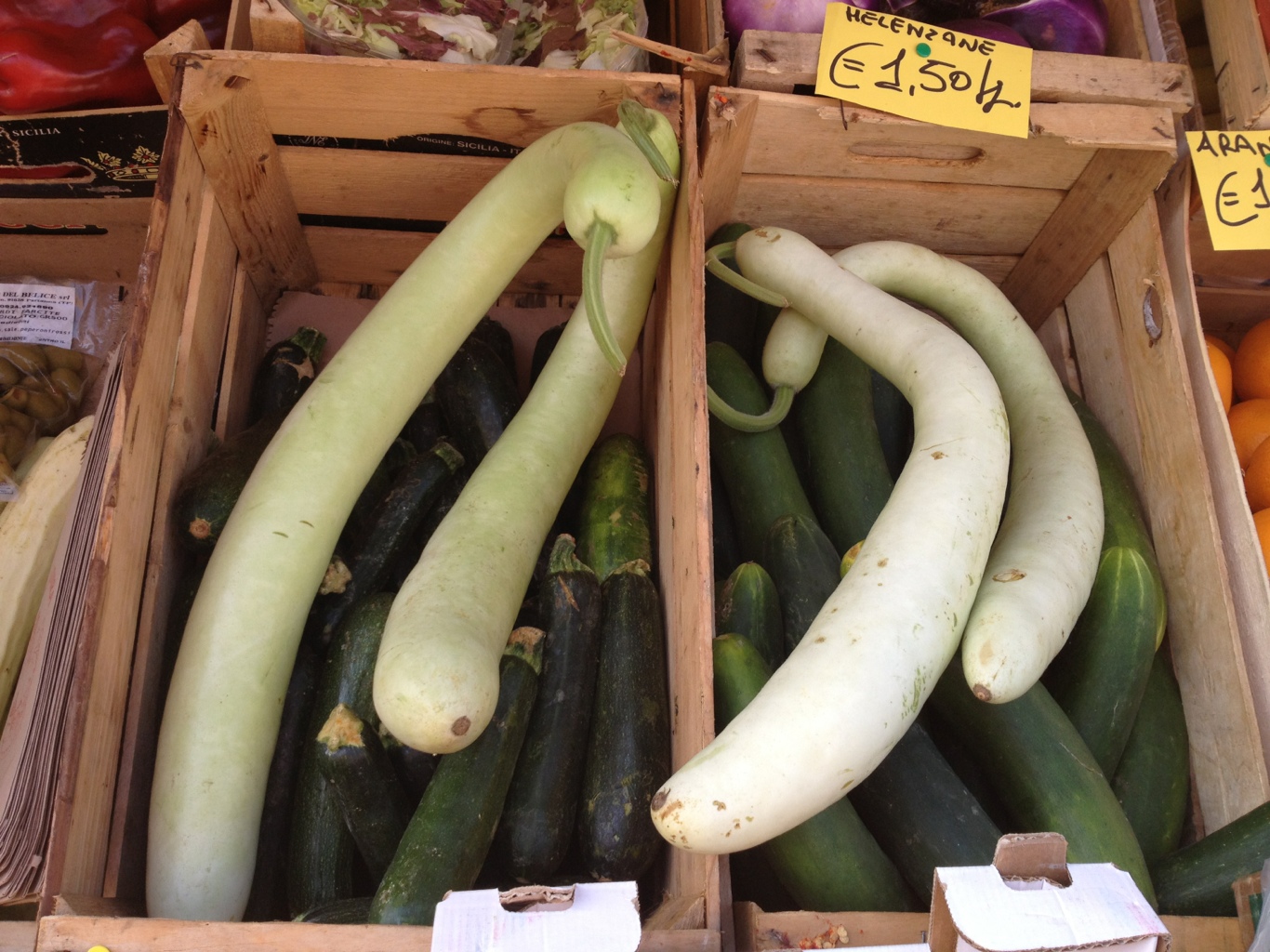 That was a glimpse of my life in San Vito Lo Capo and I will sorely miss some of these places.