There is a great deal of things to do in Palermo that I regret we only had a day here before heading to San Vito Lo Capo.  The day in Palermo was actually by chance as the apartment in San Vito Lo Capo is rented out weekly from one Saturday to the next and we flew into Palermo on a Friday.
After being stuck in line at the car rental for more than an hour (their central computer system in Rome caught fire the night before and there was only one terminal in operation), we finally got our car and made our way to the B&B located in the historic center just after lunch.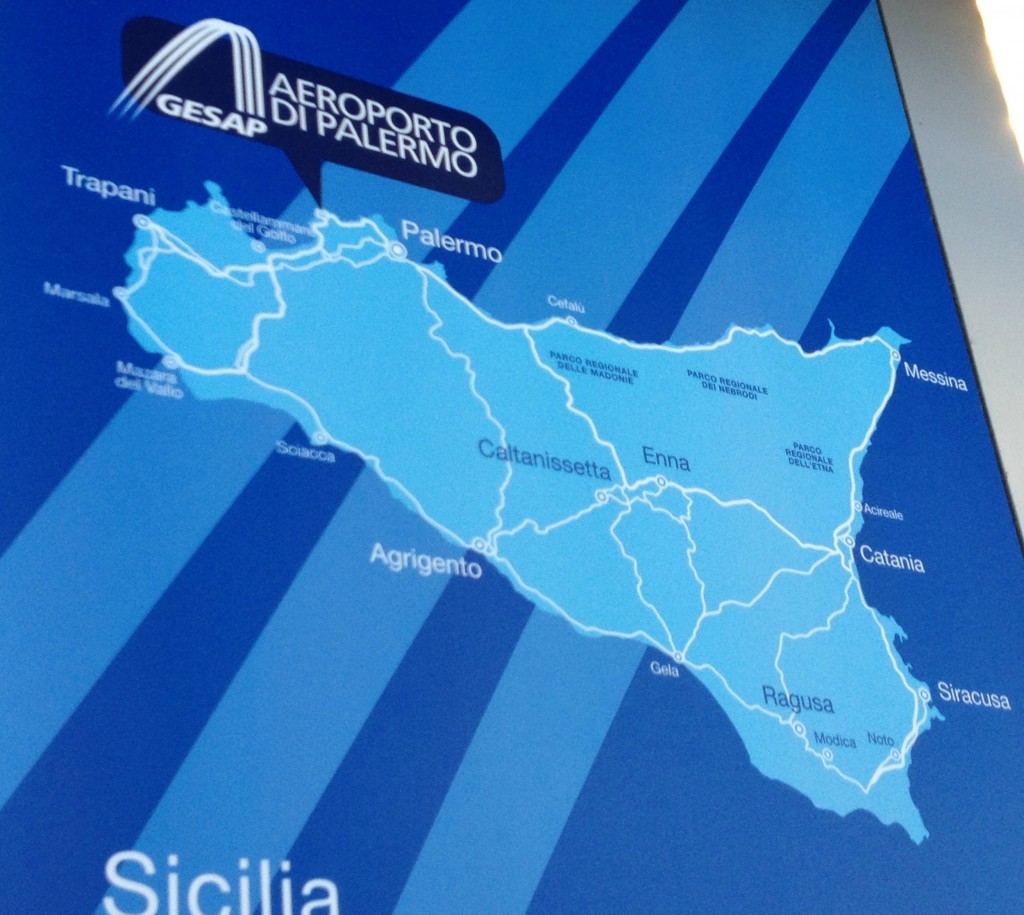 We had emailed the B&B for some recommendations for guides earlier in the week and got a reply that he would do this best.  Imagine my reaction when I asked him about it and was told that we can explore Palermo on our own. I don't mind exploring a place on my own but with a guide, you get to know a place more intimately.
He handed us some maps, brochures, pointed out main attractions to visit and as we didn't have other alternatives, we went on our way.
9 Things to do in Palermo in 24 hours
1. Teatro Massimo
The first attraction we came across was Teatro Massimo which I was surprised to find out is the largest theater in Italy and the third largest in Europe.  It now offers various performances such as operas, ballets and concerts. Started in 1875 by Giovanni Battista Basile, Teatro Massimo was completed by this son and inaugurated in 1897.
We didn't step in and if given the time, we would have done so. They offer guided tours (also in English) which lasts 25 minutes at the reasonable fee of €8.  If you can't visit Teatro Massimo in person, they offer a very neat virtual tour here.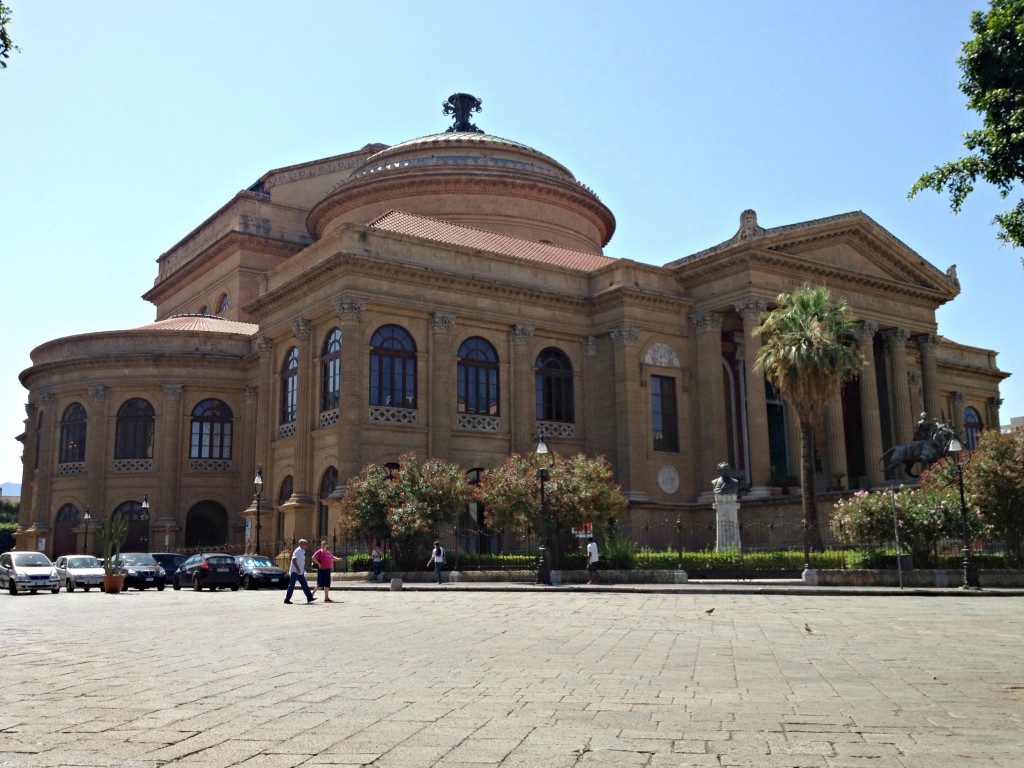 2. Quattro Canti or Piazza Vigliena
Making our way south on Via Maqueda towards Corso Vittorio Emanuele, you will undoubtedly come across Quattro Canti or Piazza Vigliena at the intersection of these two streets. These two main streets divide Palermo into four quarters making it an extremely busy intersection.
Formed by the Baroque facades of four buildings, each of three levels, you'll find fountains at the lower level featuring the statues of the four seasons. On the second tier, you have the kings of Spain and the Emperor Charles V and the top tier, the statues of the four saints of Palermo, Saint Agata, Saint Cristina, Saint Ninfa and Saint Olivia.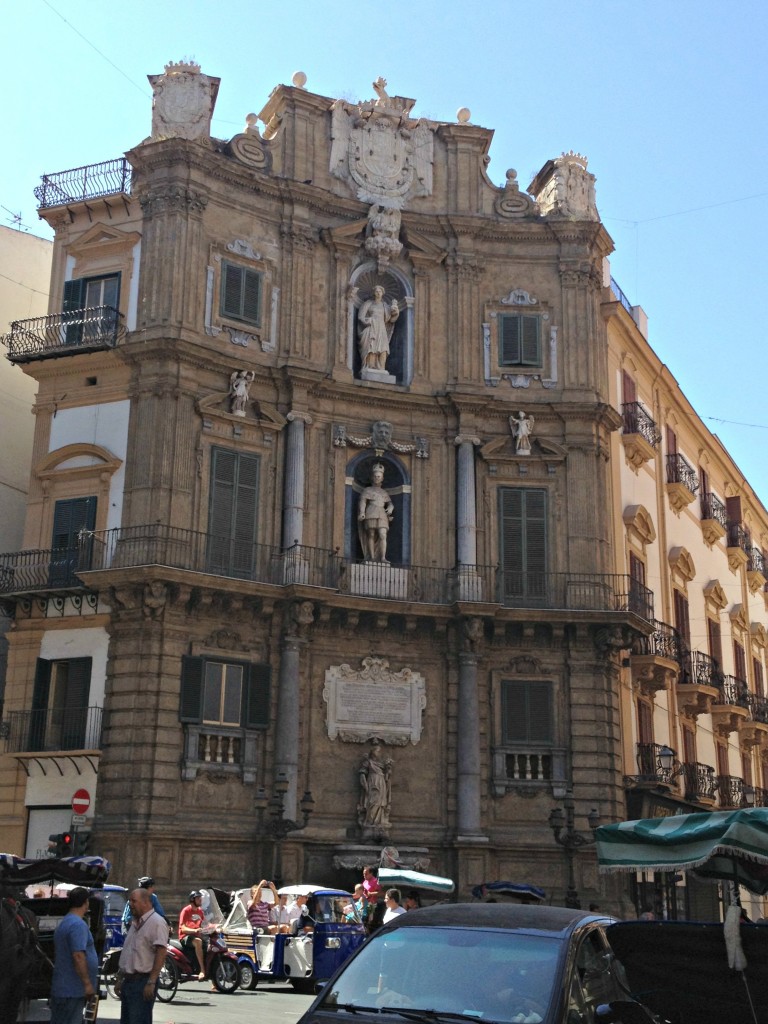 3. Piazza Pretoria
Located just a hop away from Quattro Canti along Via Maqueda, you get to Piazza Pretoria where you find the Church of Santa Caterina, Palazzo Pretorio which serves as the town hall and the remarkable Pretorio fountain.
I had heard about this fountain and was on my must-see list in Palermo.  This striking fountain with its white statues of pagan dieities, allegories and head of animals was originally made for a Fiorentine villa in 1554 but sold to the city in 1573. It is also known as the Fountain of Shame due to the nudity of the statues that were considered bold for that period.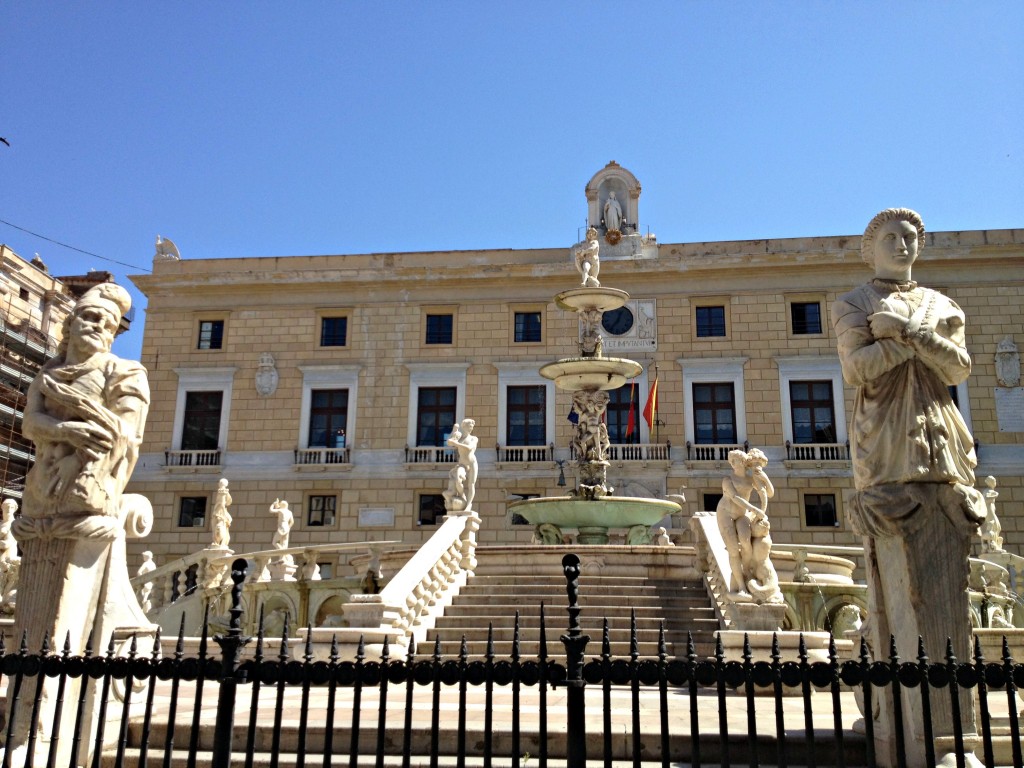 4. Cathedral of Palermo
Back tracking and getting back to Corso Vittorio Emanuele, we walked westward towards Palazzo dei Normanni. We were told the Palazzo closed at 5pm and since we were planning to leave Palermo early the next morning, we briefly stopped at the Cathedral as it was along the way.
Not having a guide, the most we could do was to admire the beautiful architecture and slightly rushed, we weren't able to fully explore this marvellous structure. Built in various period and therefore resulting in different styles, we are sure there is much to discover here and owe it another visit.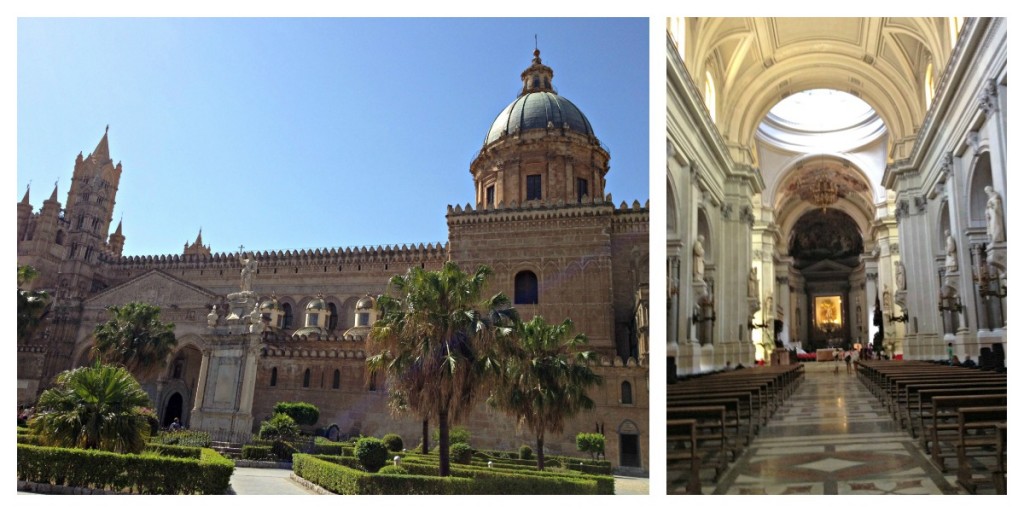 5. Corso Vittorio Emanuele
You are probably already familiar with Corso Vittorio Emanuele as it has been mentioned several times.  Even if you are short on time, you must walk along this stretch which is lined with many fascinating sights and will give you a glimpse and feel of Palermo.
6. Palazzo dei Normanni (Palace of the Normans)
Our B&B mentioned that the Palazzo dei Normanni is the main attraction and since the ticket office closes at 5pm, it's best we head there immediately. We braved the extremely hot temperatures and slowly walked to Palazzo dei Normanni.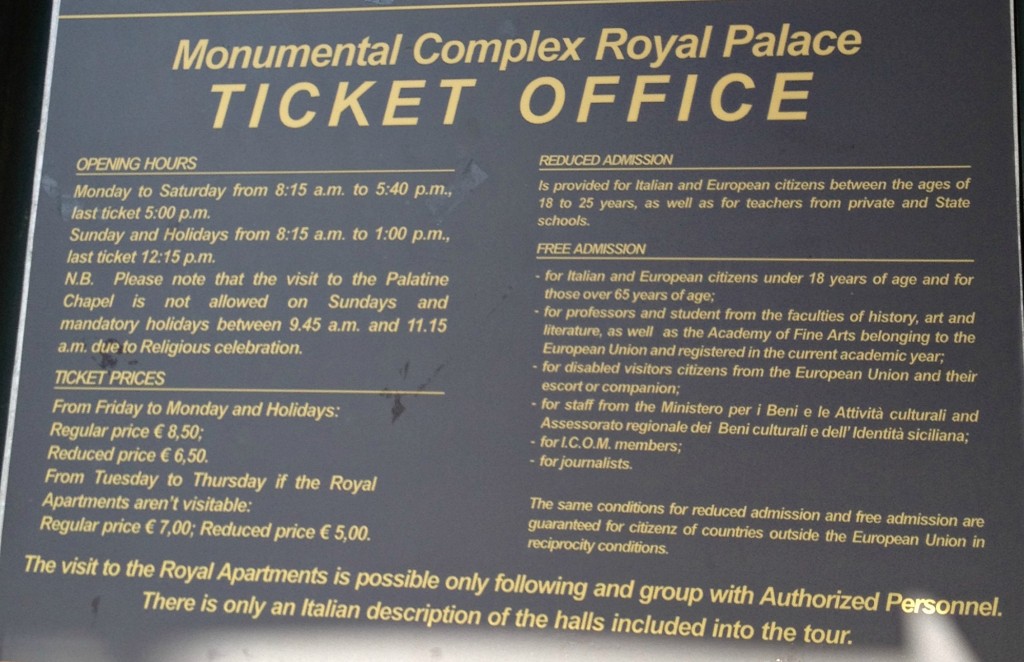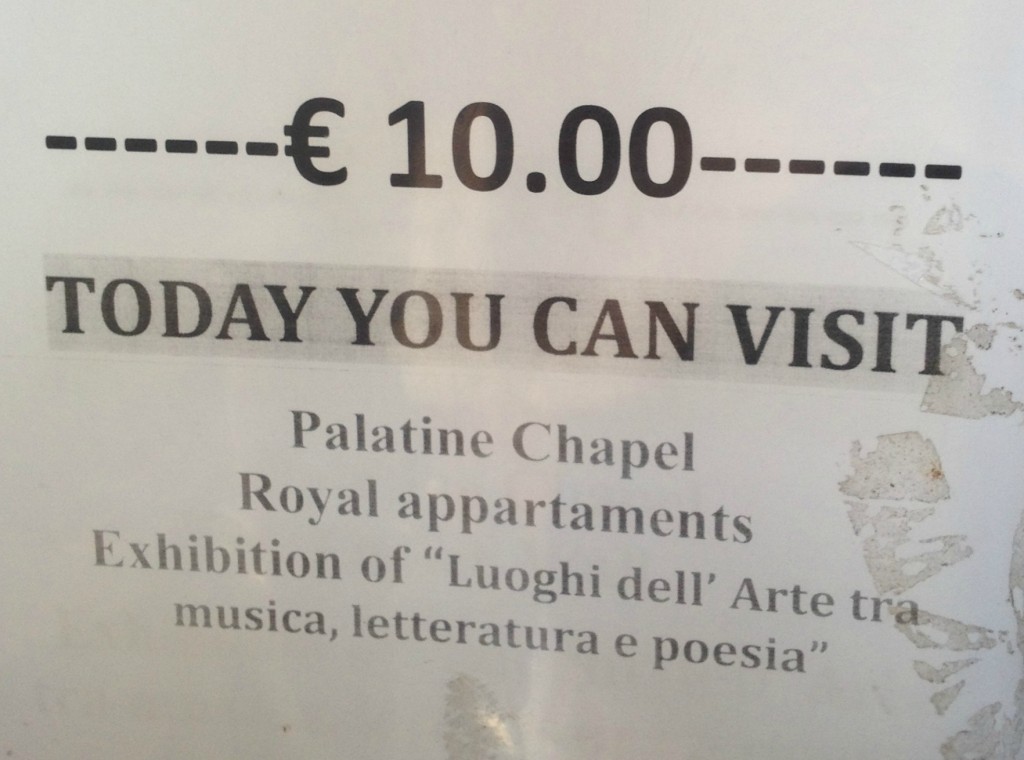 The entrance is on Corso Re Ruggero (in front of Piazza Indipendenza and though we were worn out by the time we got there, it was absolutely worth it.  Why?
The visit to Cappella Palatina and the Royal Apartments which is also home to the Sicilian Parliament. The New York Times gives a detailed description here and fortunately for us, no guardians were trying to move us along while we were in the Cappella Palatina.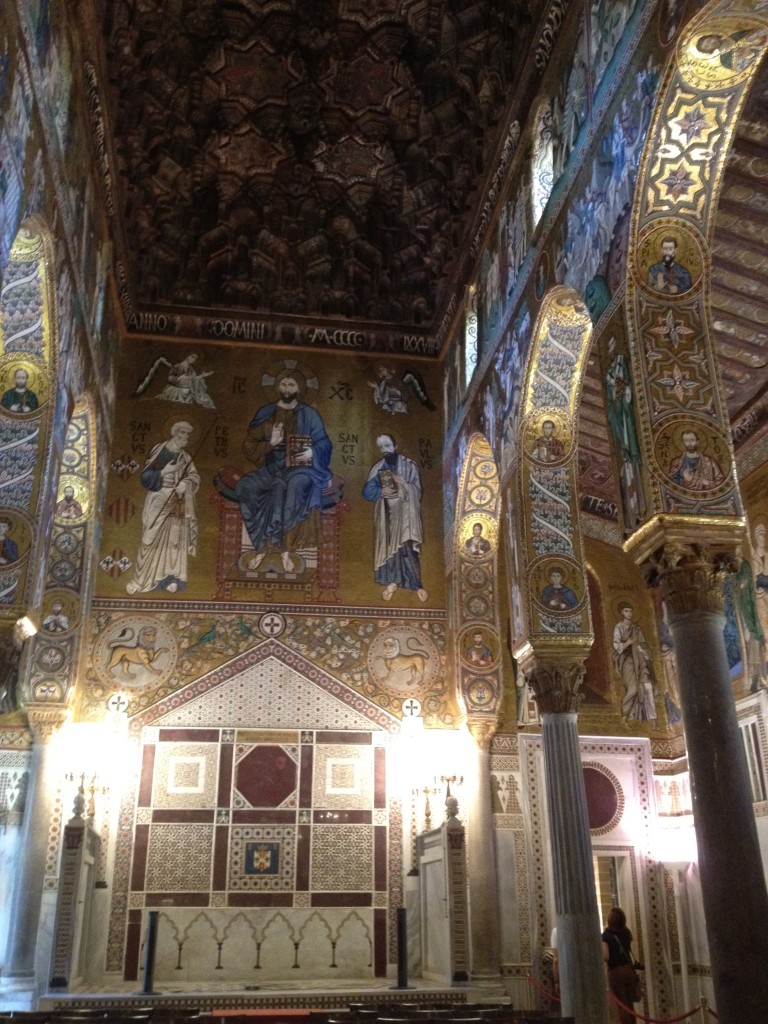 We had ample time to take in this magnificent chapel entirely covered with mosaics.  I was in awe! There really are no words that can describe the experience and that is why it is a must visit in anyone's book.
After the stunning visit to the Cappella Palatina, I got a renewed sense of energy (we had been up since 5am) and willingly climbed up another set of stairs to the 2nd floor to visit the Royal Apartments.
We had to wait in line here as the only way to visit the Royal Apartments is with their official guide. The reason for this is because it is still used by the Sicilian Parliament and you are allowed access to only certain rooms. The tour is in Italian and included in the cost of the ticket. Groups can be big and lasts about 20 minutes.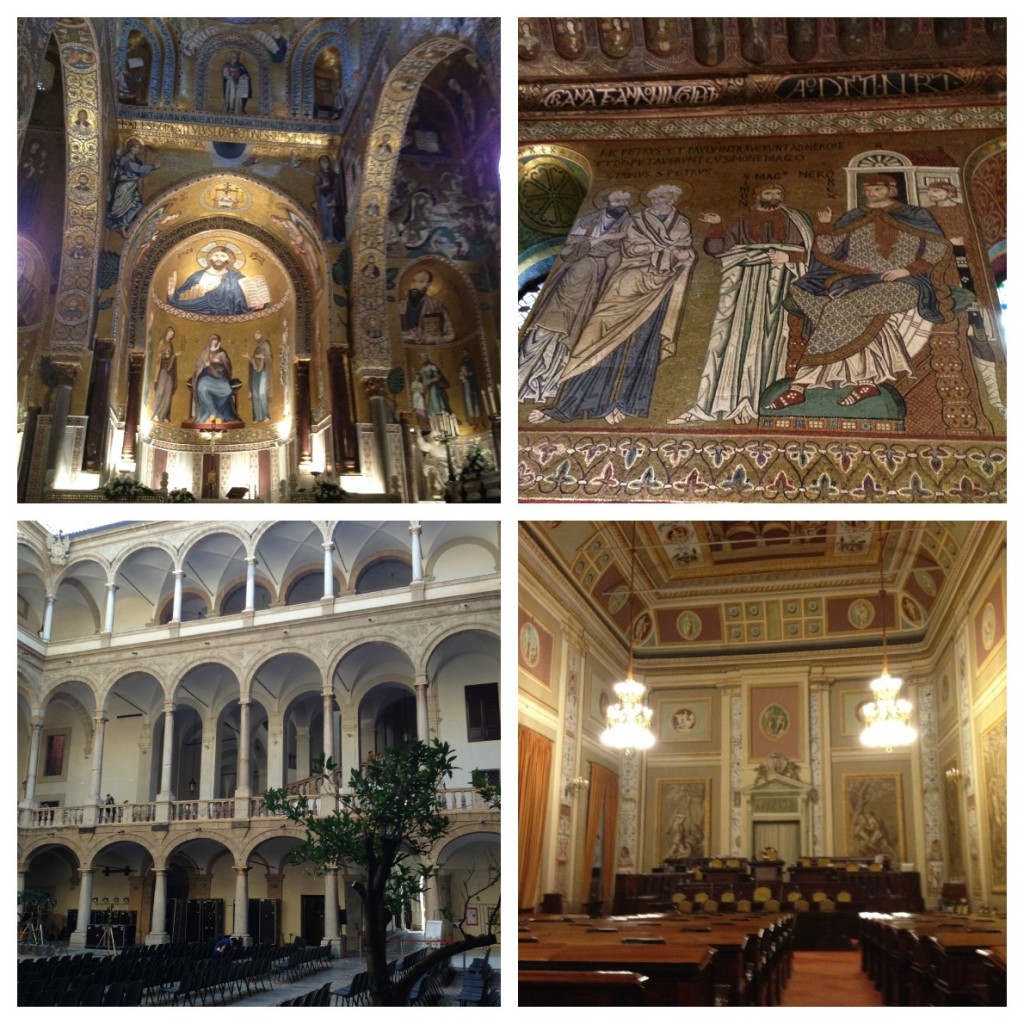 7. San Giovanni degli Eremiti
Exhausted, I still had one more place to visit before we called it a day. I had read about the 13th century cloister at San Giovanni degli Eremiti and since my first encounter with the cloister at Santi Quattro Coronati in Rome, I didn't want to miss this opportunity.
As you enter the premises, it's nonchalant and far from impressive. That is until you walk to the cloister area.  It's wow compared to the interiors which rather bare and in the cloister, there were a few people who were sketching. A great place to do that!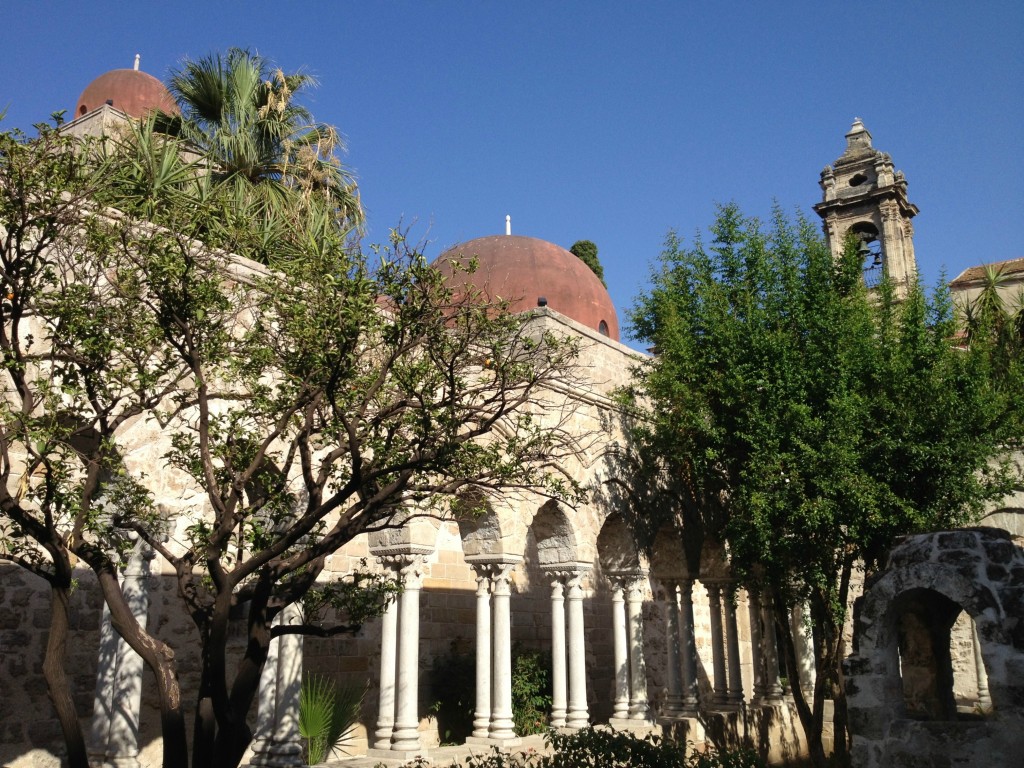 Tips: After this visit, we decided to take a taxi back to the B&B. With the heat and not enough sleep, we were dead tired.  There were no taxis at the designated areas (not surprised) and walked back to the entrance of Palazzo dei Normanni to get one.
The taxi driver gave us a price and we said we want him to use the meter.  He replied telling us that with the meter, the price would be more or less the same. We responded saying "That's fine, just use the meter".  At the end, we paid a third less than what he had asked.  They all try!
8. Street Food
How can I not talk about food.  If there was something I planned, it was to make sure I had a taste of food that are from Sicily such as arancine (rice balls filled with meat sauce or ham and cheese), pane e pannelle (sandwich of fried pancakes of chick-pea flour), granite, cannoli and more.
For the more adventurous and you may be one of them, try the pane con la milza or pane ca' meusa which is a soft bread roll filled with fried spleen.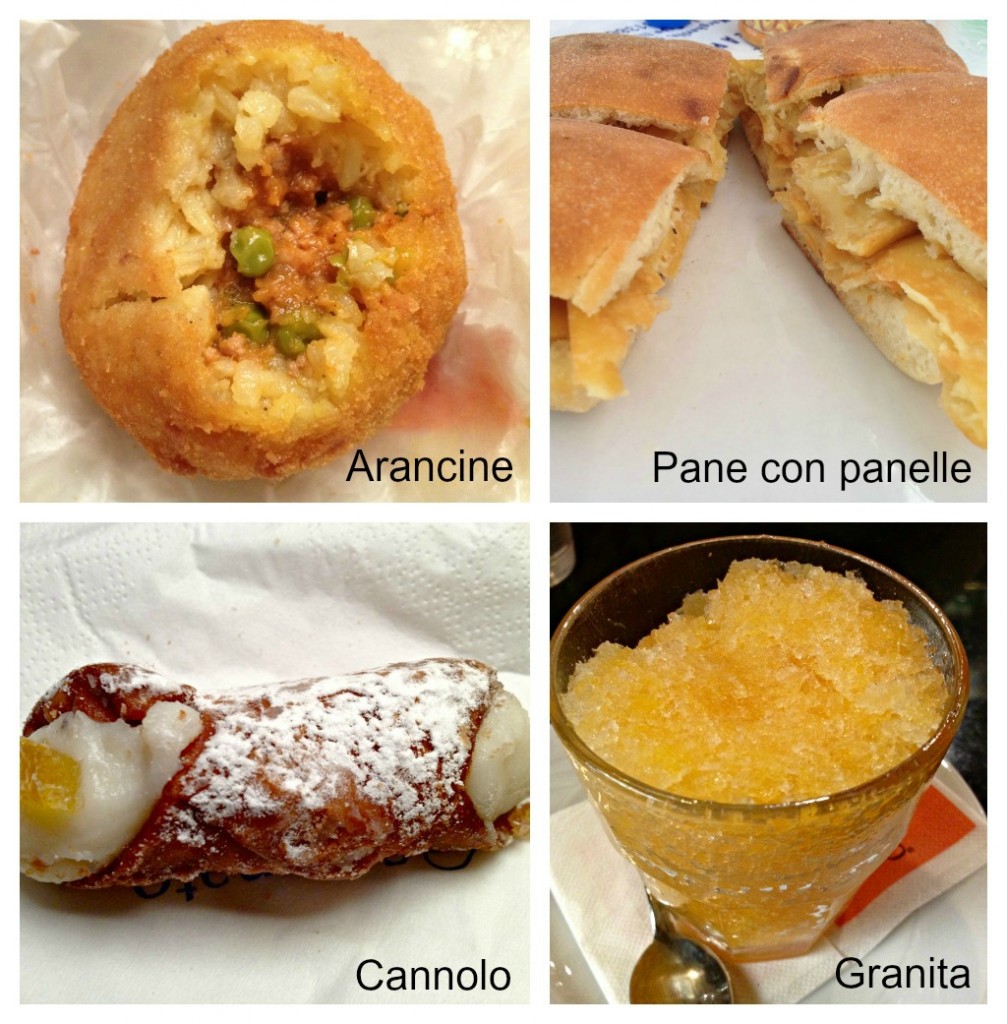 9. Monreale 
After a long afternoon in Palermo, we got up early the next morning to drive to Monreale. Only 8 kilometres from Palermo and about a 15-minute drive, this is one not to miss too.  If you don't have a car,  you can also get there by taking Bus 389 from Piazza Indipendenza.
Monreale deserves a post of its own and I will write more about it really soon.  If the mosaics at Cappella Palatina made a huge impression for me, it was preparing me for what to expect at the Monreale Cathedral.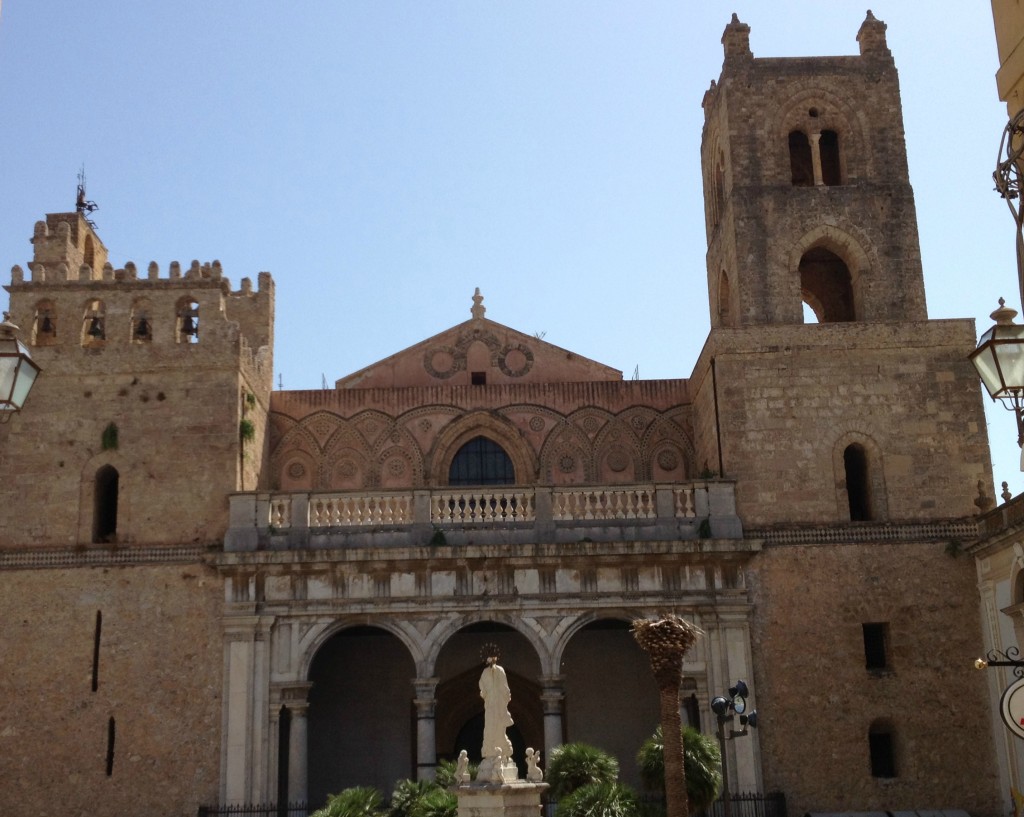 The facade of the Cathedral which has an 18th century portico with three arches doesn't do justice to the spectacular mosaic decorations and is considered the largest in Italy.  More on this in the next blog post.
There are many more things to do in Palermo like a visit to the markets but in 24 hours, I think we covered a lot of ground – phew!