I have visited a few Umbria towns before but have always wanted to go to Norcia. Why you may ask? Well, if shops that sell salame, prosciutto and cheese are called "norceria", this place must have great food!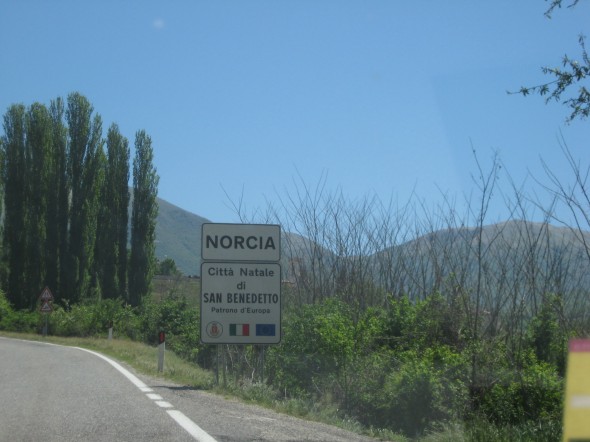 Also, since there were so many Umbria towns along the route, we decided to make a quick stop at a few of them.  Let me share with you some of the interesting Umbria towns we saw in 24 hours.
Three Umbria Towns
Norcia
The drive to Norcia was scenic as you have to go through a mountainous area which is absolutely gorgeous this time of the year. It was a pleasant drive and when we got to Norcia parking was easy to find. Probably it was still Friday and not the weekend yet. The cost of parking was also very affordable at €0.50per hour.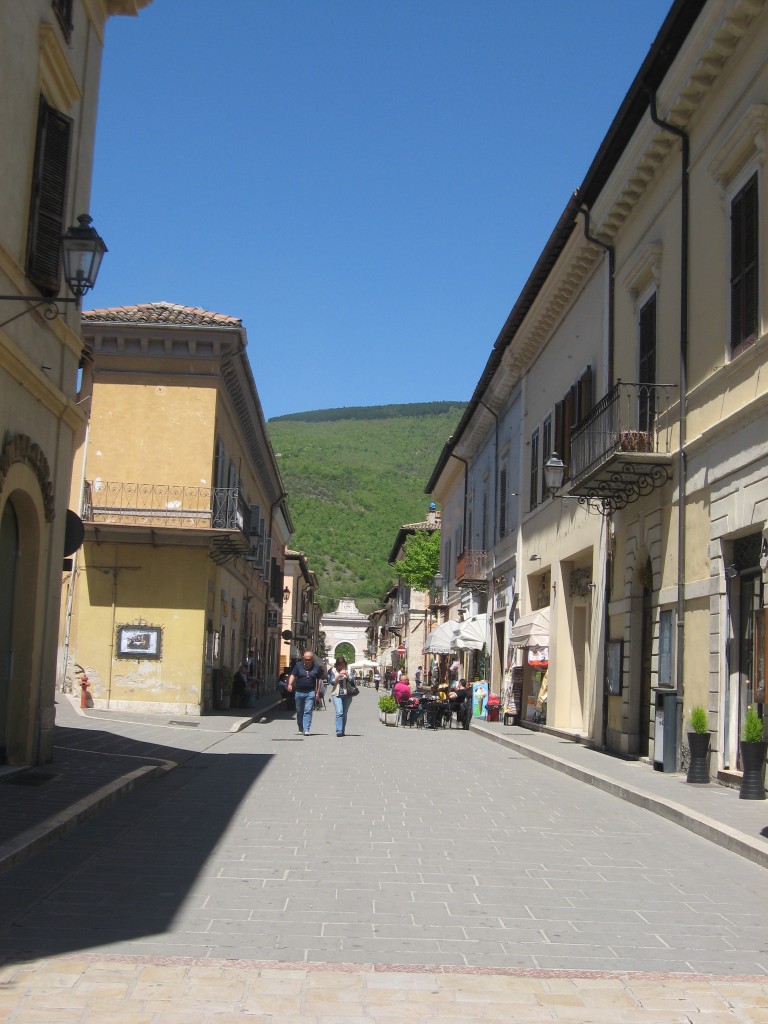 When I saw Norcia, my first comment was "It looks like one of the small towns in Disneyland!". Ok, I admit that the town also caters to tourists with all the norceria they have along the main road but it's a real place. It's also one of the cleanliest places I have seen in Italy and very well kept. When we were there, it was not crowded at all but again, it's a weekday and not the weekend.
For lunch, we decided to go local. We got a sandwich (panino) from one of the norceria with salame and cheese. We then sat in a small piazza (square) to have our lunch and was treated to this view. The panino was simple but so tasty. This to me is what Italy is all about! Good food and wonderful scenery.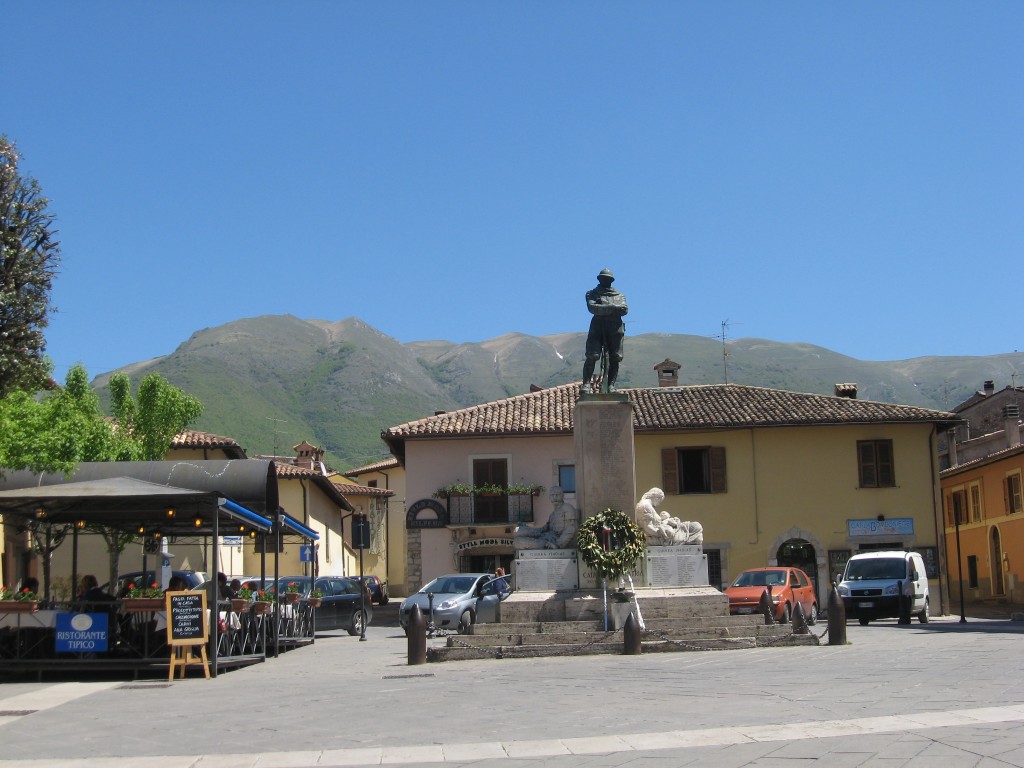 The next hour we spent just walking around the place and saw the main sites such as Piazza San Benedetto but also found some interesting places like this chocolate shop. They claim to have the bestest chocolate.  Not really because we bought a chocolate bar and it was just average.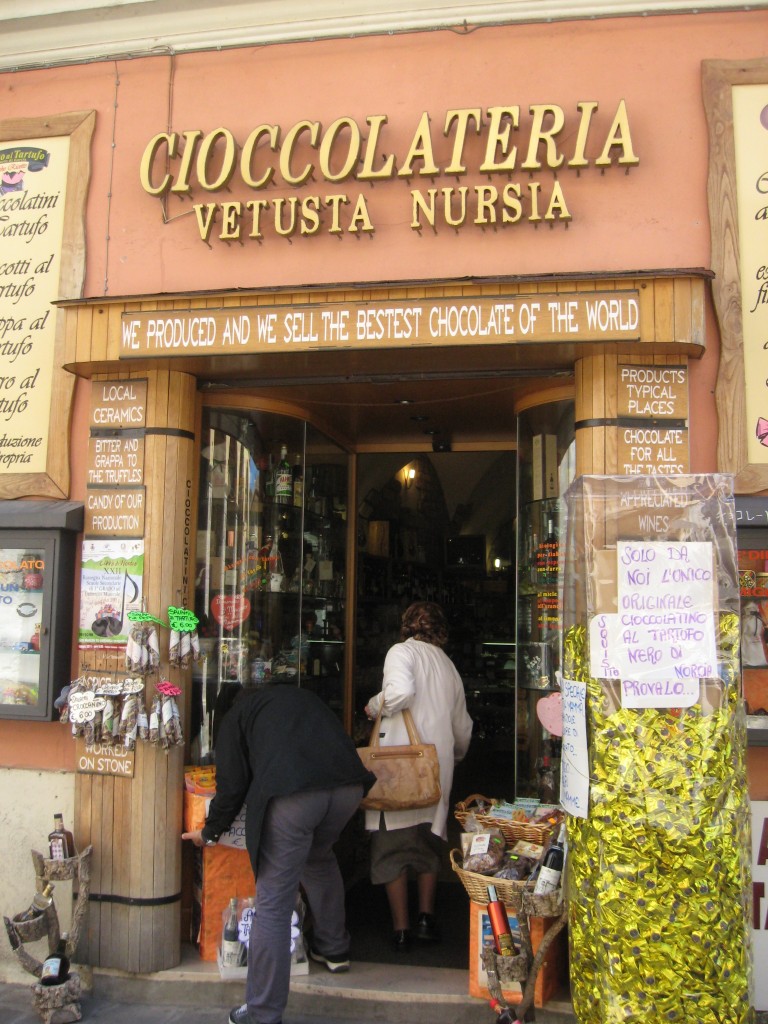 As Norcia is small compared to the other places in Umbria, you could cover it in 2 hours. For more details about Norcia, click here for more information from Wikipedia about this city in Umbria.
This is really a cute town and if you are planning a visit to Umbria, make sure to include Norcia as a stop on your itinerary. It's worth the visit!
Spello
This Umbria town is a jewel. We stopped here because my husband remembered that as a child, his family would come here to visit their grandmother.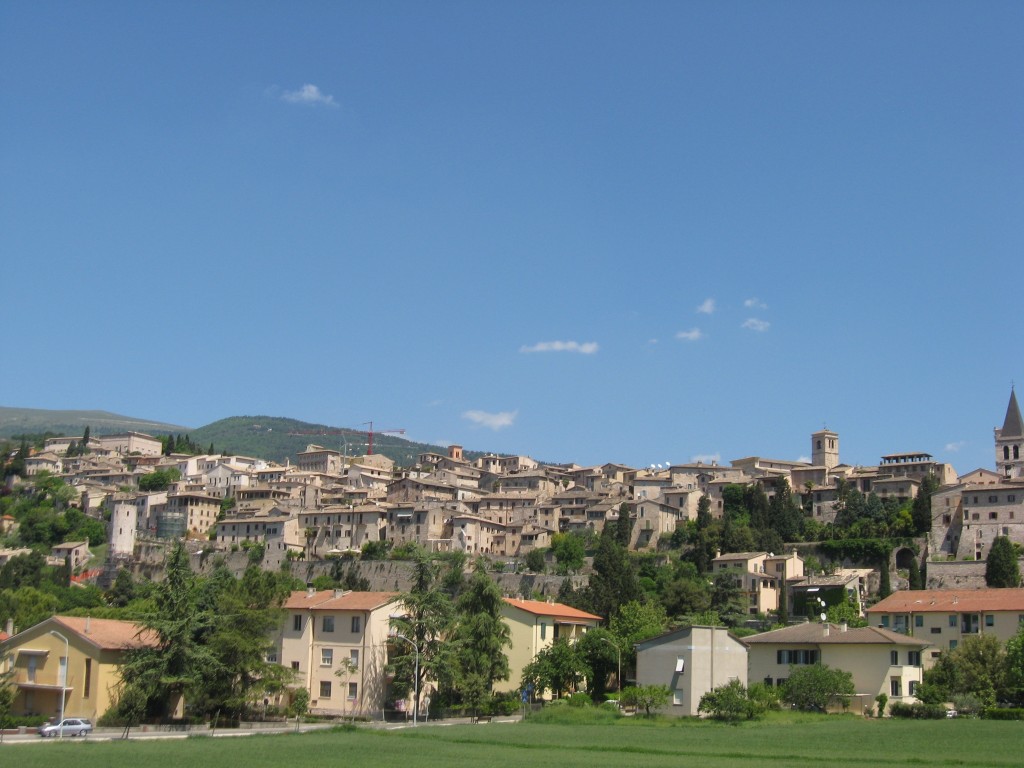 However, we were pleasantly surprised at how charming this town is. Also, there were a lot of tourists here and my husband commented that he didn't think that tourists would know about this town in Umbria. As we stopped here on our way to the bed and breakfast in Montepulciano, we just strolled through the streets of Spello.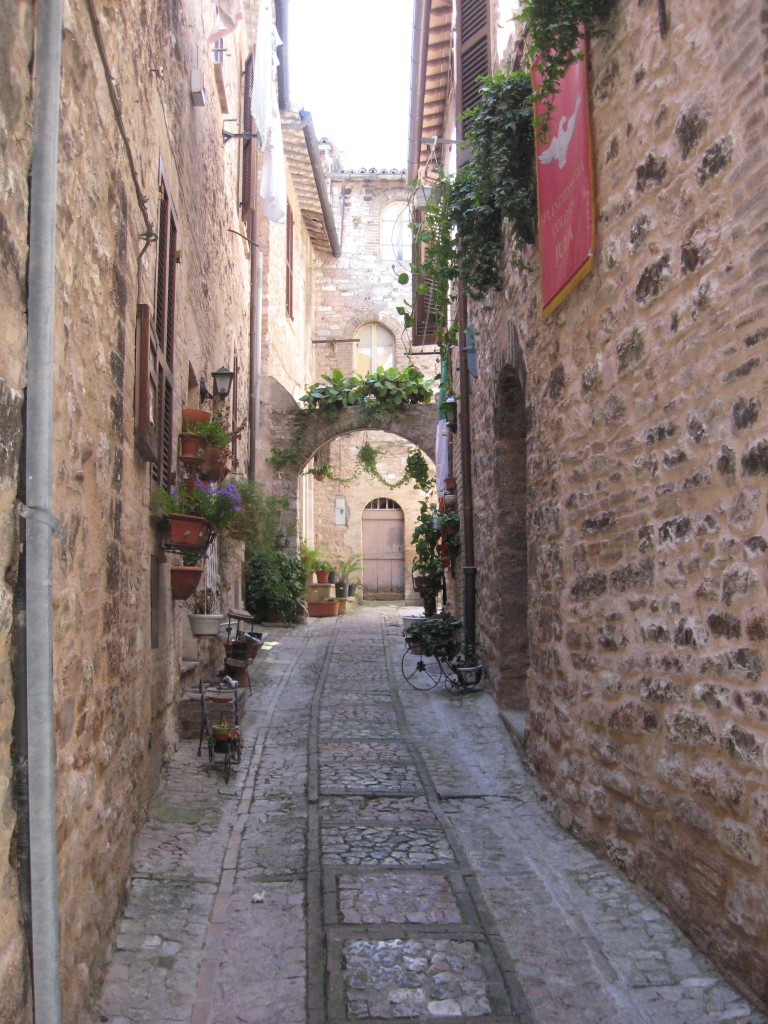 I hope the few photos here of Spello give you a glimpse of the town and if you are interested, click here for more details on this town.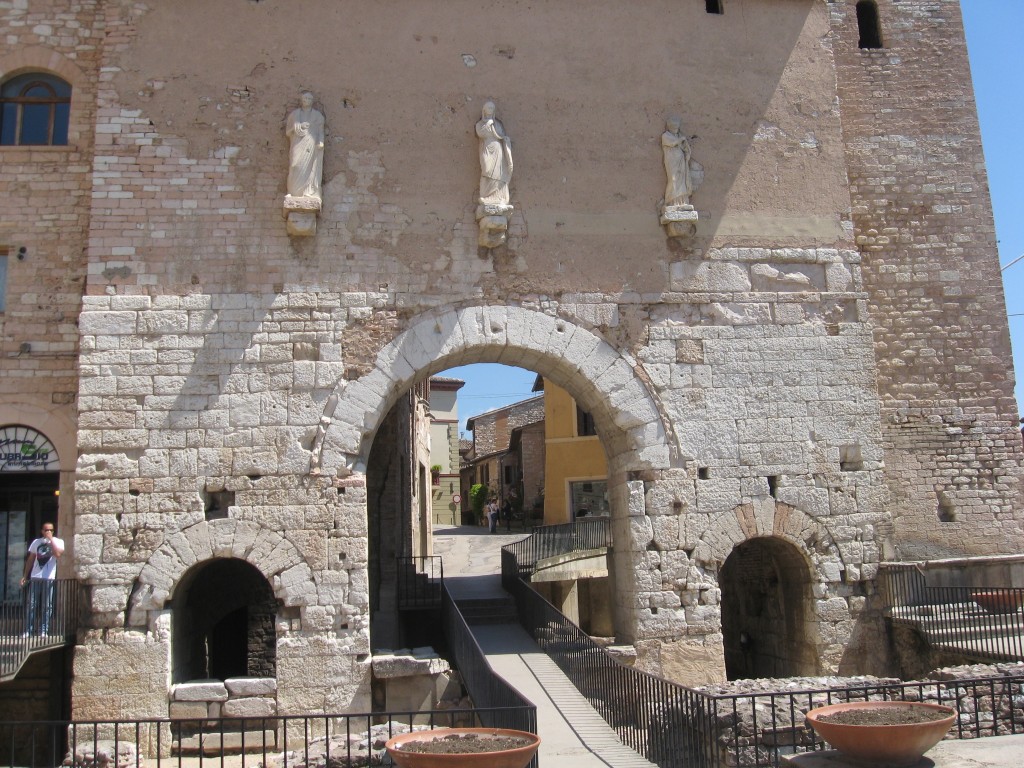 I was impressed with Spello because the residents have done a great job in maintaining the town and keeping it attractive.
Foligno
Of the 3 Umbria towns this was probably the biggest. We were there on a Saturday and the main square was packed with different events going on with school children. The town itself was quaint but not quite as charming as Norcia nor Spello.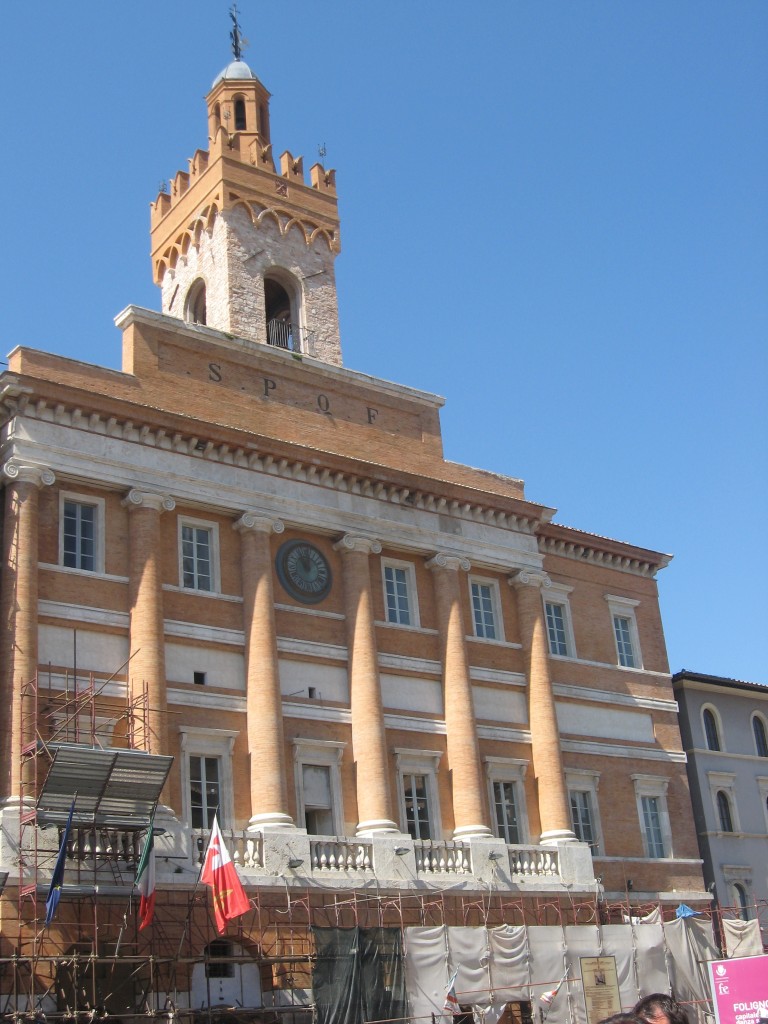 There is plenty of parking just outside the town walls and walking to the main Piazza (Piazza della Repubblica), the street was lined with shops to keep you busy. At the center, there are even more shops and nice cafes. It was unfortunate that we didn't have a lot of time to explore the city but we got a good sense of it.
Click here for more information on Foligno.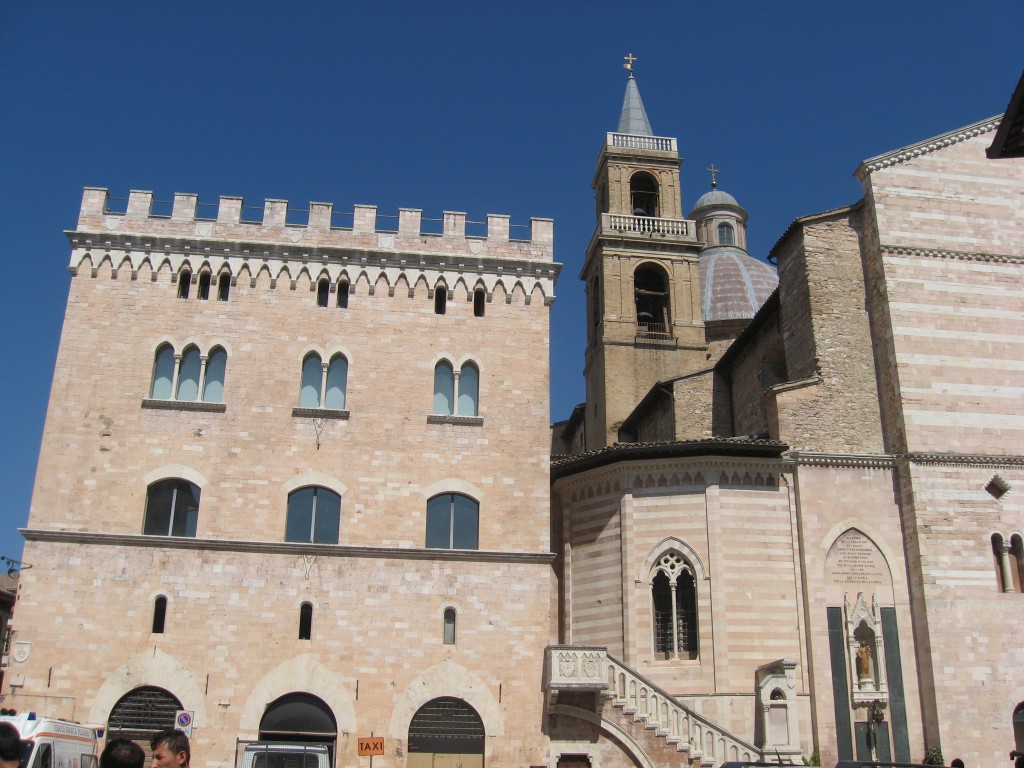 Additional Resources on Umbria Towns
While many people are fascinated by Tuscany, there are so many Umbria towns which I think are gems waiting to be explored. I have already visited a handful such as Todi, Amelia, Assisi and Orvieto and they are well worth the time to visit.
If you are interested, here are some links to other Umbria towns:
The Complete Guide to Umbria by The Independent
Things To Do In Umbria by TripAdvisor
Over To You
Have you been to these three Umbria towns? If yes, I welcome you to share your experience!
What other Umbria towns do you know of that are worth visiting?
35QQFEA9CJEQ