One of the beauty of living in Rome is that you have easy access to the sea, mountains, and beautiful neighboring regions such as Tuscany and Umbria.  This is what keeps us busy during the weekend if we decide not to just chill out at home.
A few months ago, we decided to give sailing a try together with some friends. This Sunday we did just that.  Although Luca and I have the tendency to suffer from motion sickness, we said we will go out to sea again and maybe it will be different this time around. Luca suffers more than I do but since his exhilarating experience with the catamaran, he was all gung-ho about sailing.  However, I was more apprehensive.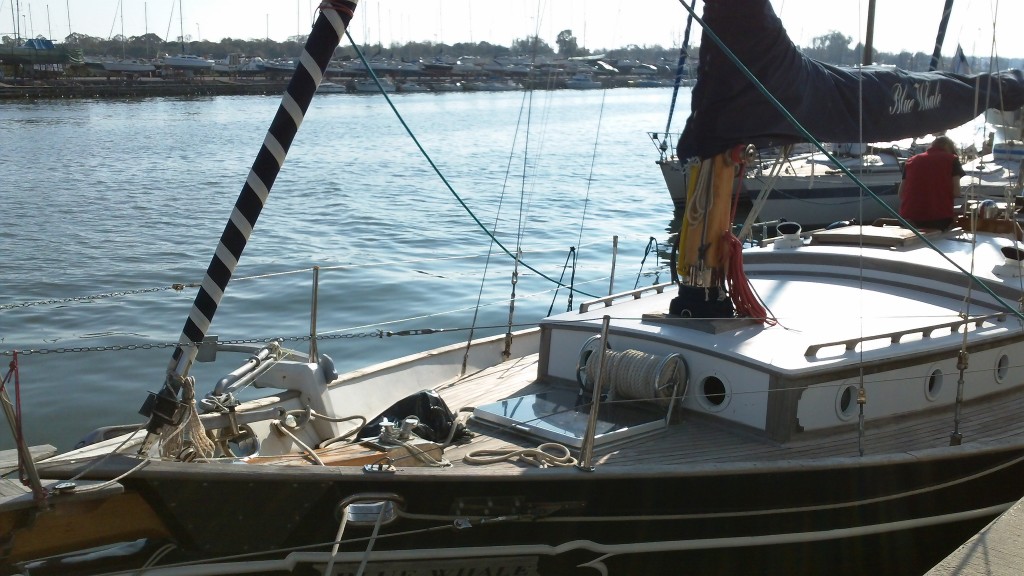 Getting to Fiumicino this morning was the first challenge.  Today was a car-free day in an attempt by Rome to be more "green". While our car didn't meet the standards, fortunately, our moped did and that was how we made our way there.
It was a beautiful morning and the view of the various boats at the sailing club was gorgeous.  The sailboat we were going to take out to sea that morning was a wooden one and in pristine condition. Beautiful!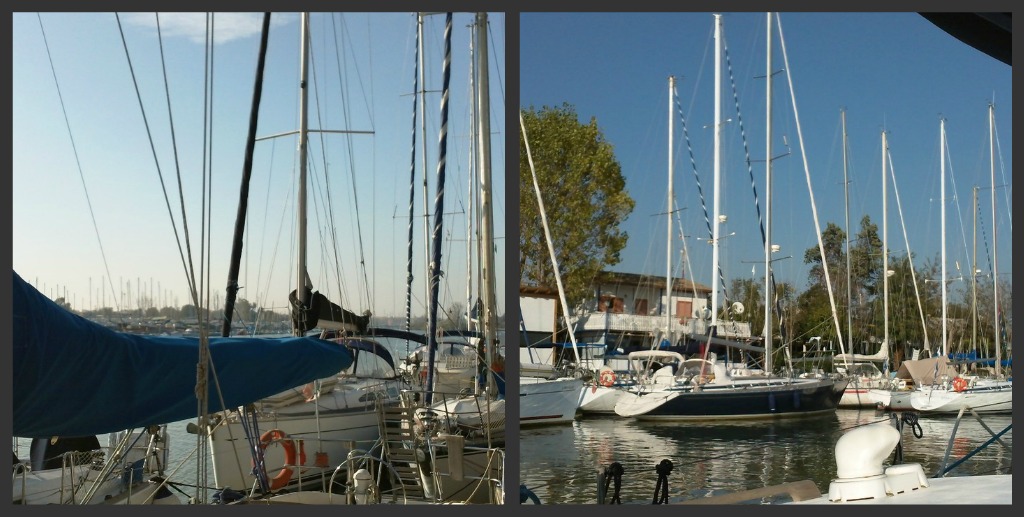 The instructor first started by teaching us the technical names of various objects and equipment on the sailboat as we were in the channel and heading out to sea. It was done in Italian so I really needed to concentrate to understand what he was telling us. In the channel, the water was calm but once we got out to sea, it sure got choppy.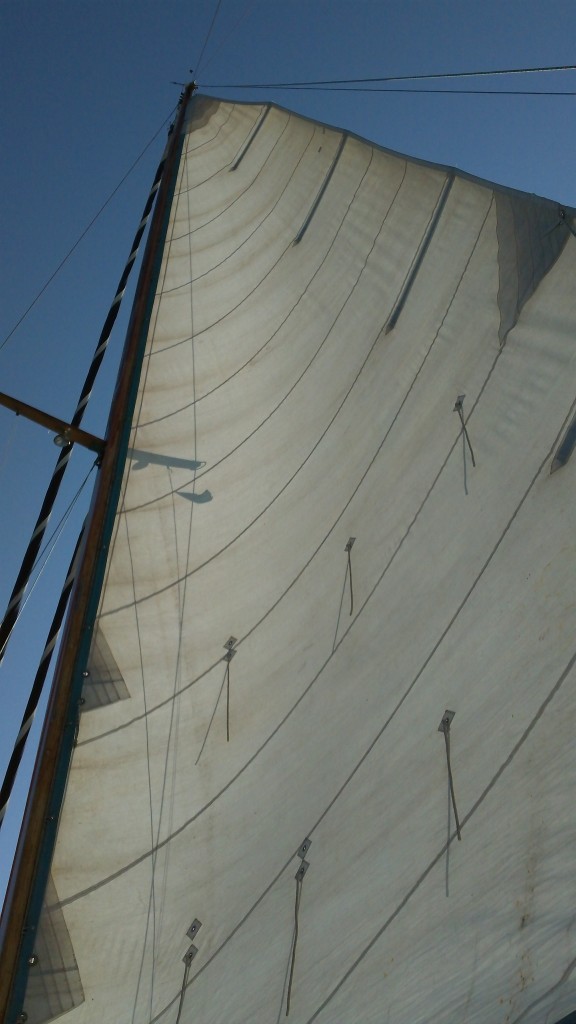 A beautiful day, wonderful friends, a gorgeous boat and an amazing view of Ostia were not enough to calm my stomach. After an hour out, it was doing some serious flips and going through a treacherous roll coaster ride. There was also food on board, such as pizzette and taralli, as well as champagne but the thought of food was the last thing on my mind.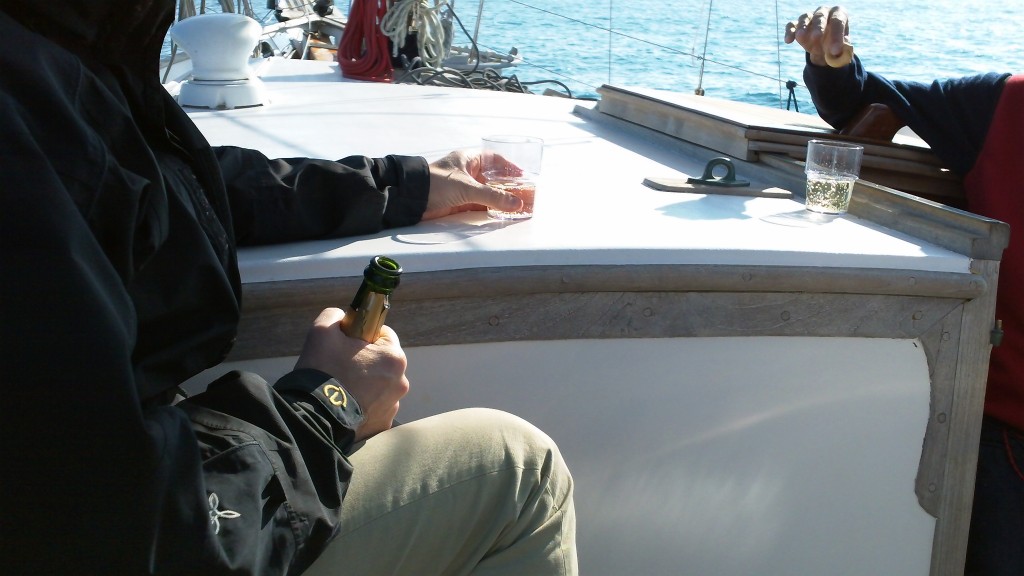 While the instructor kept explaining the basics to the our friends, all I could manage was to keep my focus on the shore and my breakfast down. Luca unfortunately didn't fare so well.
In order to keep us distracted, we had a go at steering the boat.  That didn't quite work as the motion sickness was at its prime and just causing us distress. I stayed as calm as possible and while it felt like we were moving at a snails pace in getting back to the channel, I miraculously, made it back without any commotion.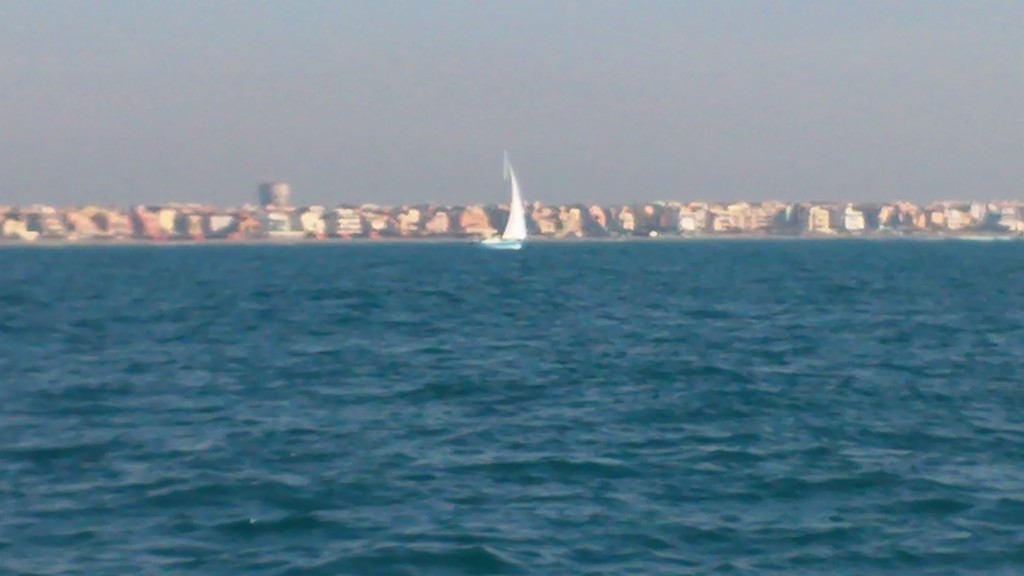 Even while writing this post, I can still feel the motion of the boat. That was how bad I felt and don't ask me how I was able to survive this adventure. I came home and went into my therapy mode which is my nap!
Will I go out again?  To answer that question now while still feeling the sensation of the boat is not answering it objectively. Get back to me again in a week when the feeling has subsided and I will be able to put things into perspective.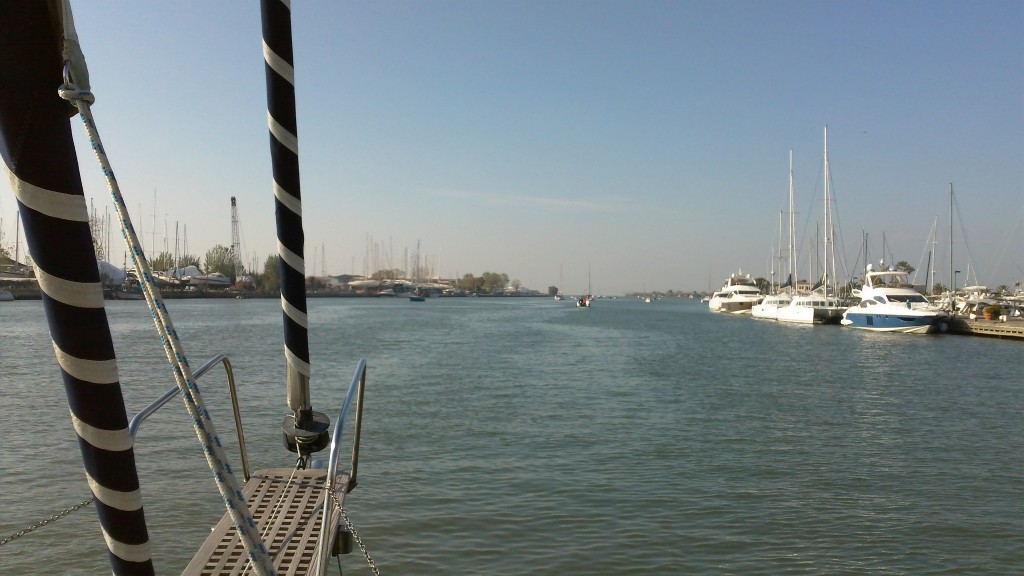 It was unfortunate as it really was a beautiful day out but when your stomach is acting up, everything else is irrelevant. Maybe we will just have to stick to the catamaran at the lake!