Last weekend, with the scheduled transport strike and the extremely hot temperatures, we felt it was necessary to head to the countryside and plop ourselves by a pool.
We chose Umbria due to its close proximity to Rome and thanks to the generous invitation by Hotel Bramante, we headed to Todi.  We are grateful to Hotel Bramante for hosting us and would like to express our heartfelt thanks for the warm hospitality extended to us during our stay. As always, all the opinions expressed here are obviously my own.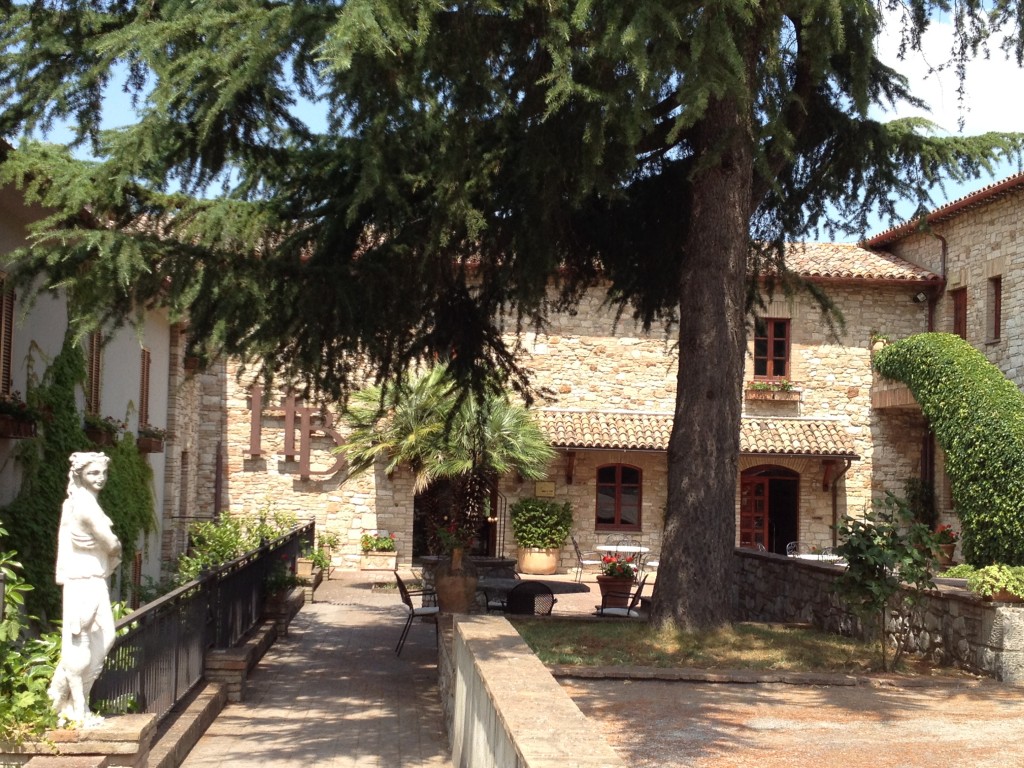 While we are frequent visitors to Umbria, we have only been to Todi on another occasion for a friend's wedding.  Todi is about a two-hour drive from Rome and as we left in the morning, there was hardly any traffic. Getting into Todi was a breeze and since there were signs with indications to Hotel Bramante, you will easily find your way there even without a GPS.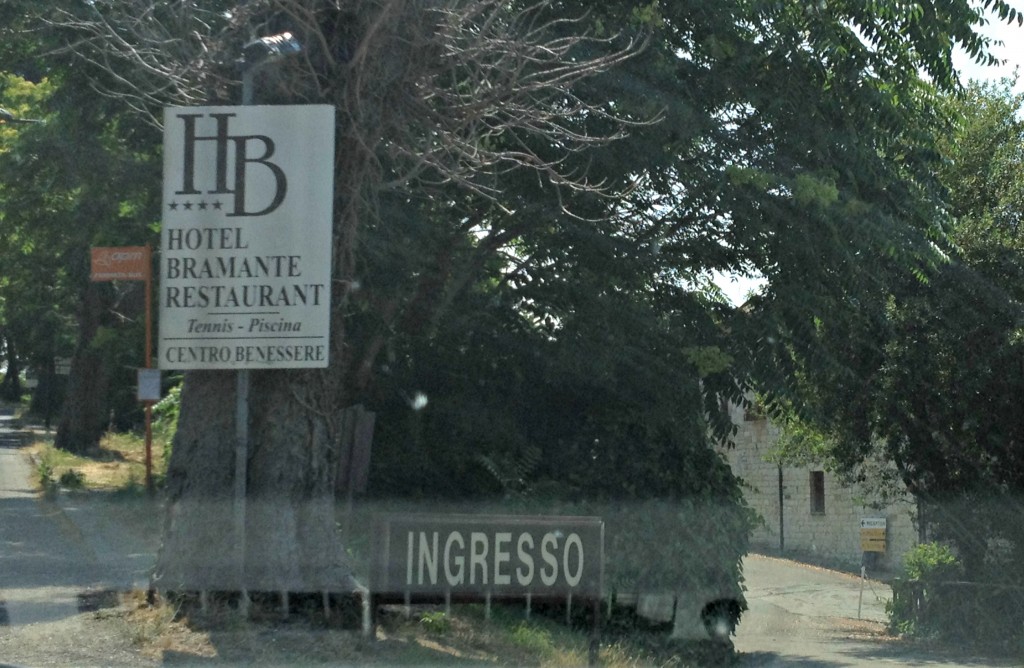 Its entrance is clearly marked and the facade of the building with the beautifully maintained open areas offers a welcoming reception.  The most prominent feature of Hotel Bramante is without a doubt its expansive grounds with panoramic views of the valley.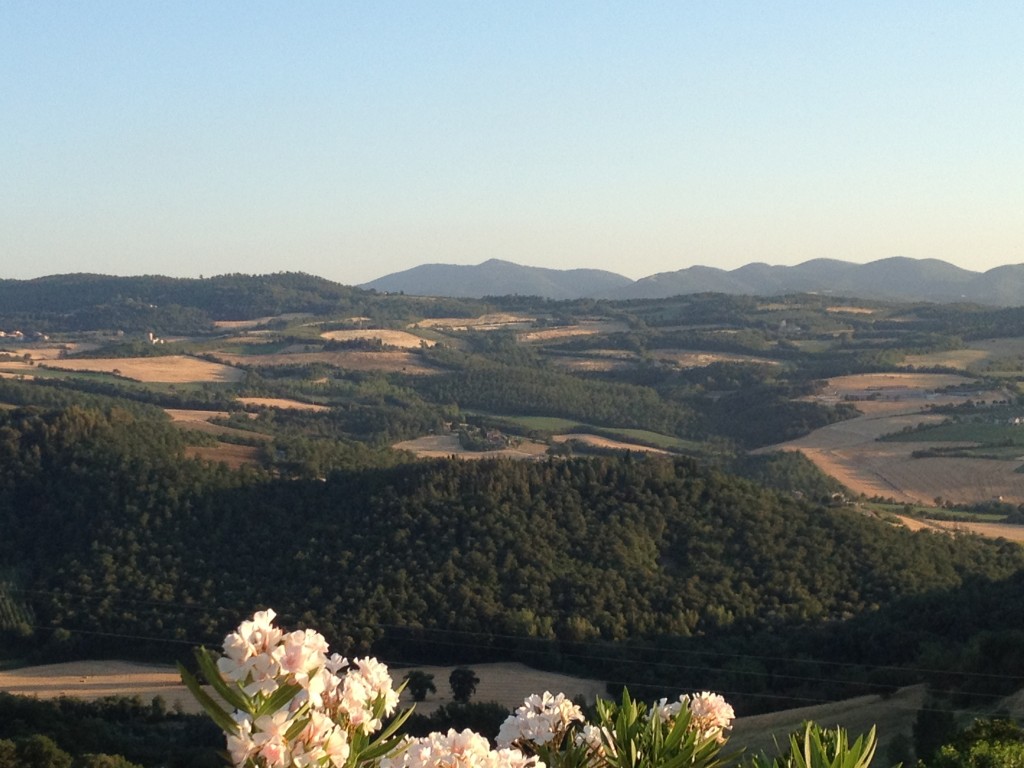 Founded in 1982 by Francesco Montori, the main building was convent whose conditons were deteriorating and respecting the original structure, renovations were undertaken to convert it into a hotel.  The area was enlarged then and restoration work was again carried out in 2000.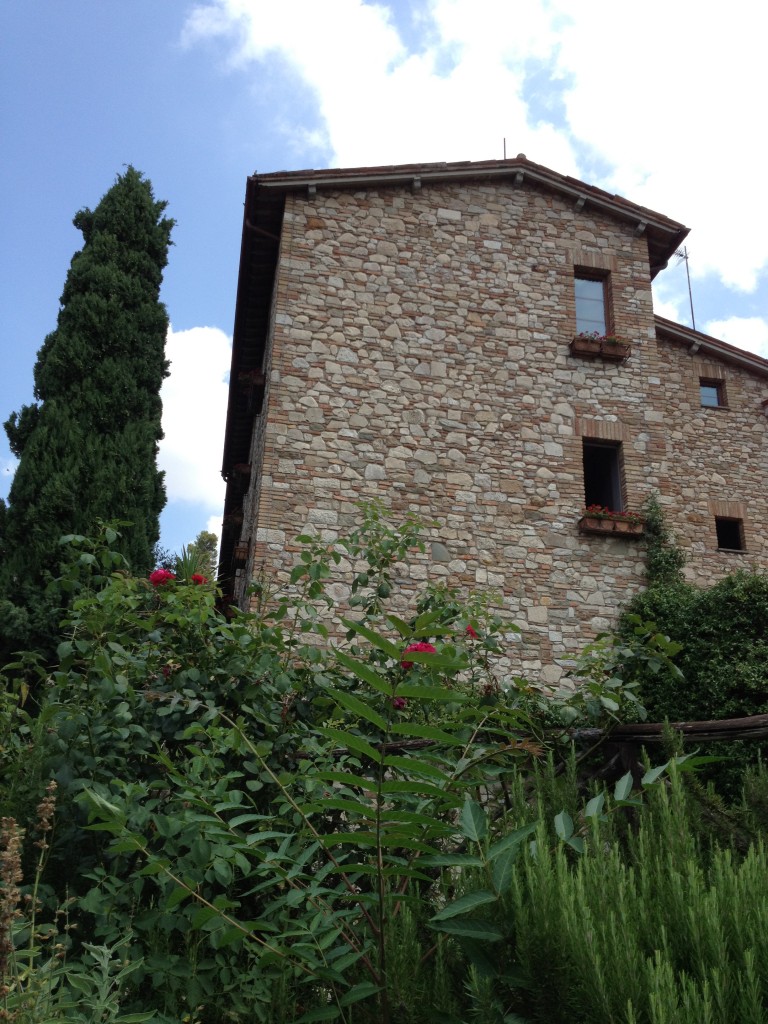 Rooms
Most of the rooms are located in the building that is more recent and our room had a balcony with a breathtaking view.  The room, furnished in a classical style is a decent size and the bathroom, though only with a shower, is spacious.  Personally, I like the wooden floors and the most important thing is that the room was clean.
There is Wi-Fi available and I might add a reliable one too. In this heat, having air-conditioning is necessary and each room has its own individually controlled airconditioner and heater.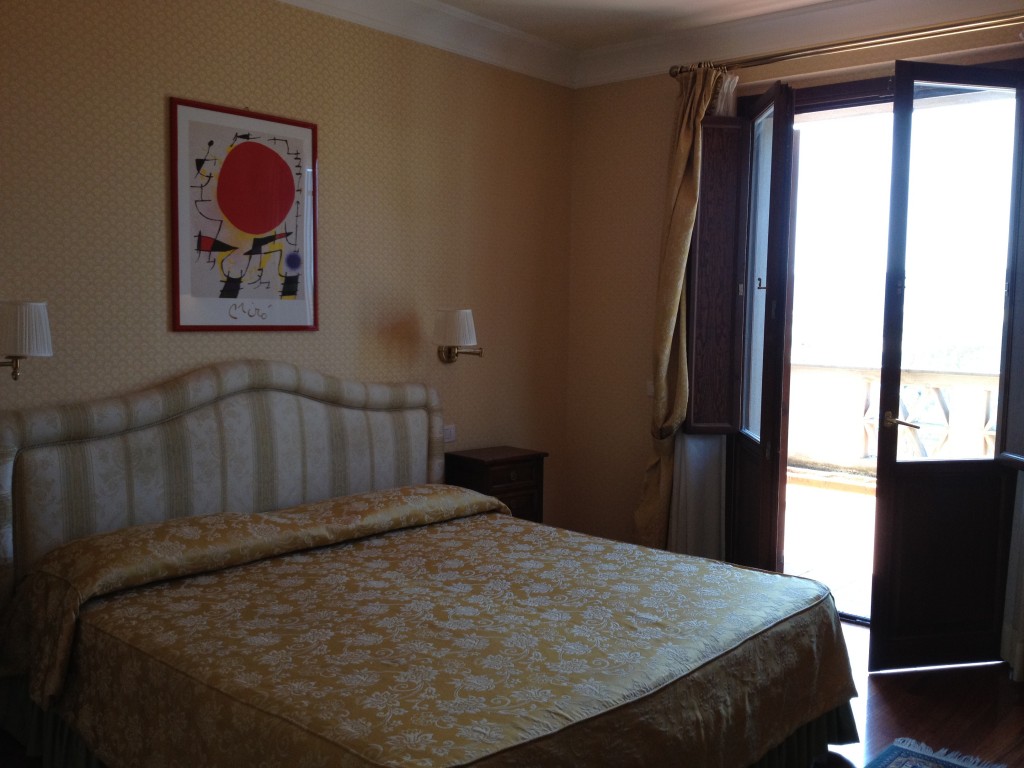 On the first day, we turned the air conditioner in our room after we came back from the pool and after a few hours, we felt that it was not getting any colder. Not sure as to whether we had the wrong settings, that evening before dinner, I mentioned it to staff at the reception.
He immediately followed us to our room to check on this and admitted there was a problem but would get it fixed by the time we are done with dinner. When we got back to the room, it sure was!  I was impressed. It's been a while since I got such efficient service in Italy so this is a two thumbs up for me.
Dining at Hotel Bramante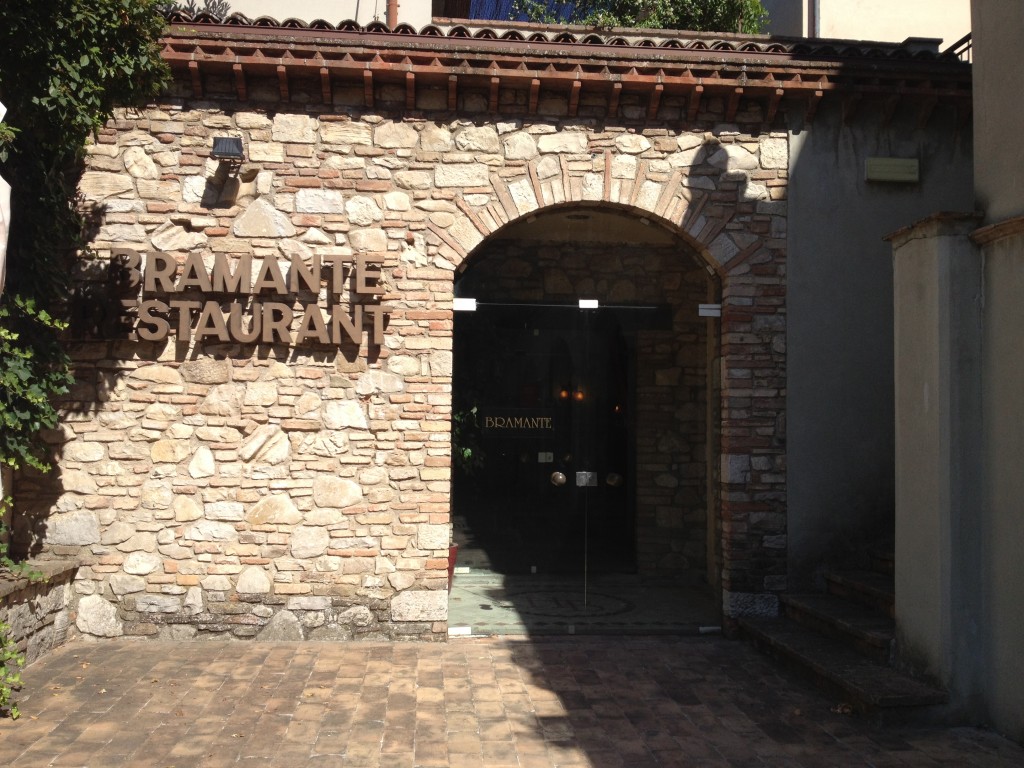 We opted to have our meals at Hotel Bramante which was at our own expense and while the dishes were spectacular, the selection was a bit limited. We had only two options to choose from for each course but what was served was tasty.
For example, the pasta we had the 2nd evening, together with my sister-in-law who joined us, was delicate and flavorful.  The waitress mentioned that the herbs in this dish had the taste of asparagus but we never caught the name of it.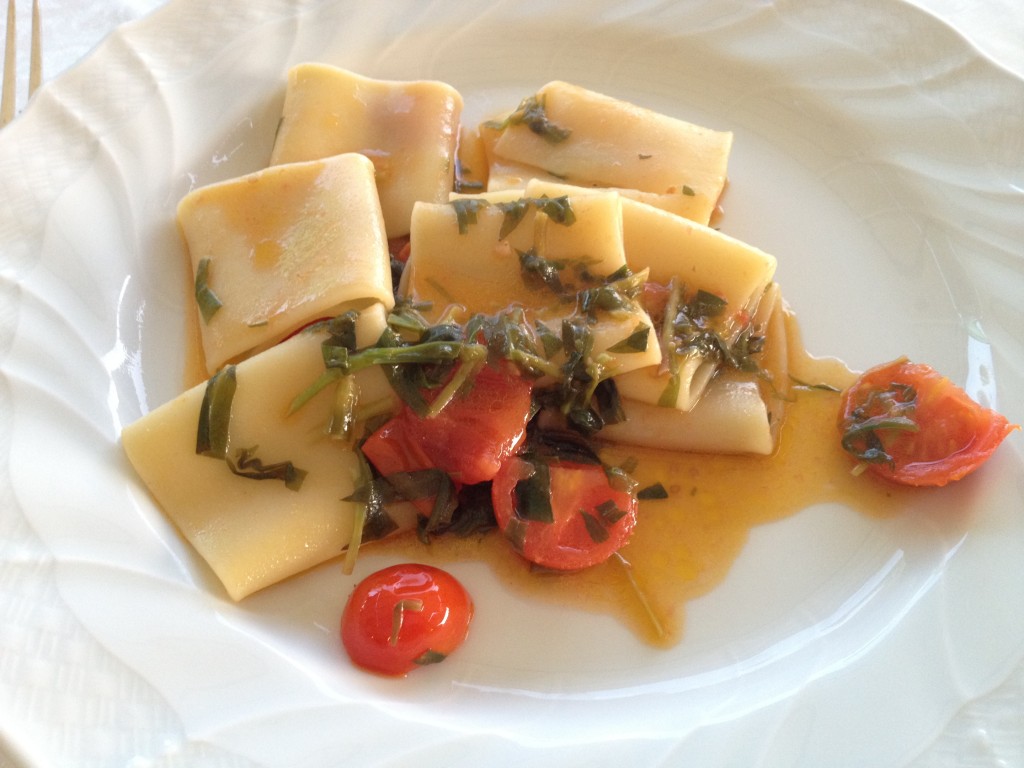 Pool
As I had mentioned earlier, the grounds of Hotel Bramante are stunning to say the least.  The pool is ideally located on the natural terrace, with a few olive trees in the vicinity.  Everything about the pool was perfect and it is designed in a way that makes it suitable for all ages.
We enjoyed swimming some laps while our 3-year old nieces had fun on the ledges and the older one was able to stand in the shallow part of the pool.  They also had a bar where you could buy drinks, gelato and goodies that you would need for a pool day.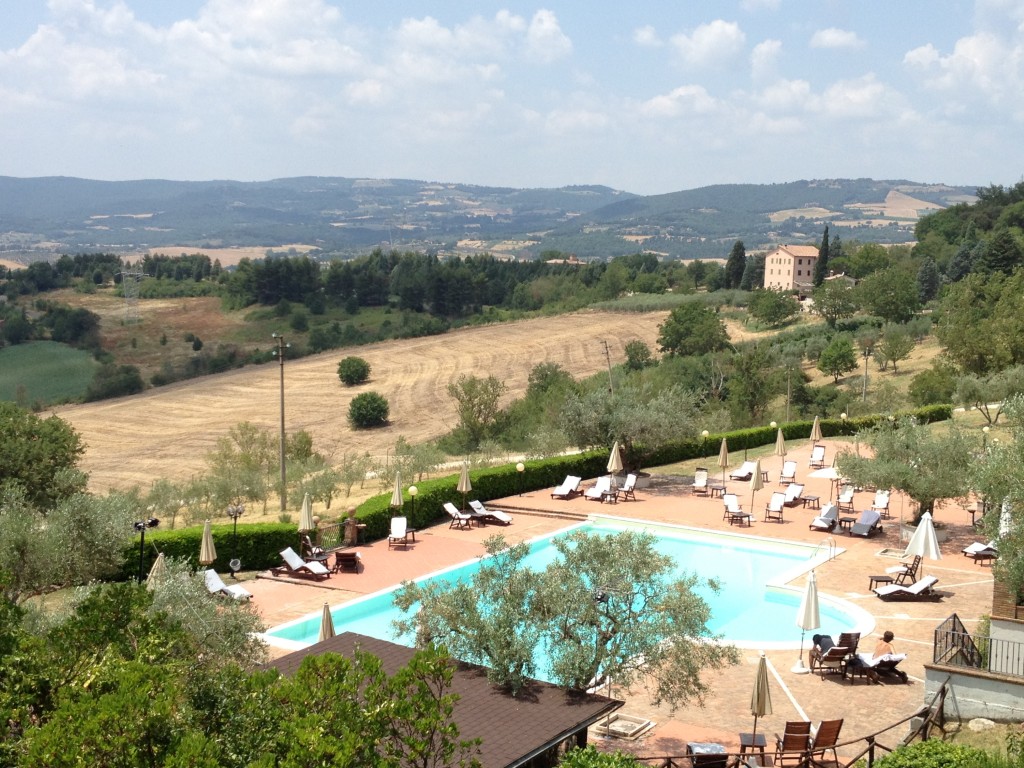 Other Facilities
There have a synthetic tennis court which can also be used as a five-a-side soccer pitch.  Had we known, we might have brought our tennis gear with us.  With this heat, I didn't see anyone with the courage to play tennis or soccer.  It would probably be insane to do so and made sense to only hang out by the swimming pool.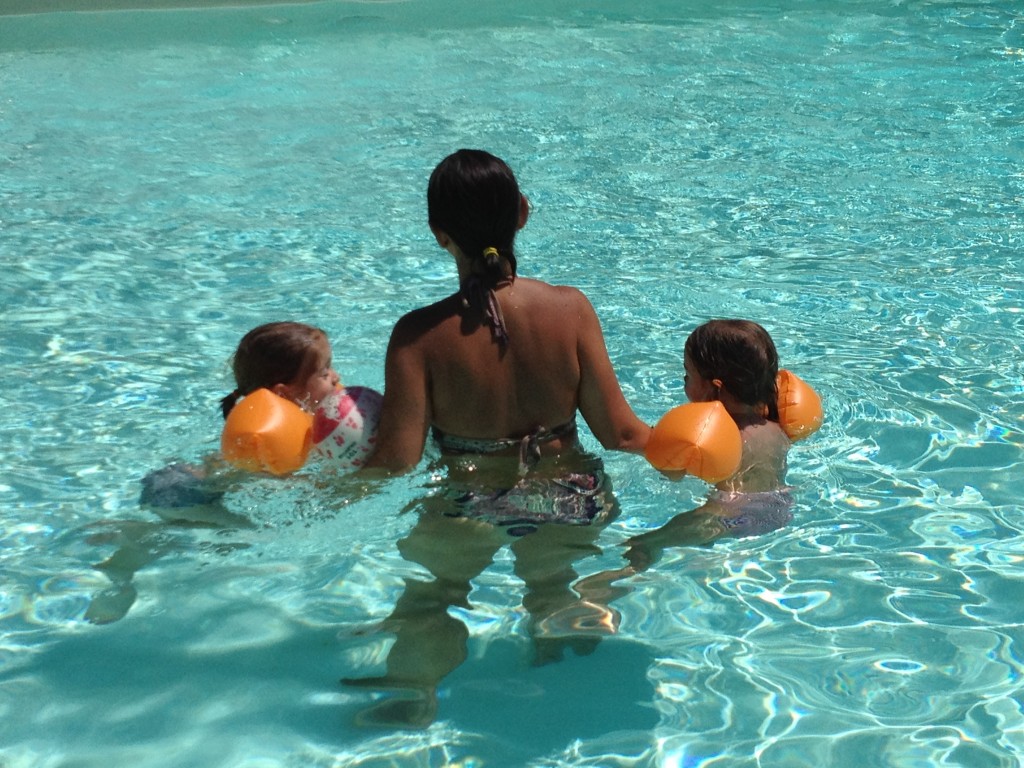 During our stay at Hotel Bramante, I also have the chance to meet up with two lovely ladies.  Alessandra of Discovering Umbria and Elisa the Todi Guide.  Alessandra had mentioned that Hotel Bramante holds a special place in her heart as she had her wedding reception here. Although we were here just to enjoy the long weekend, the hotel is a splendid setting and well-equipped for a special occassion.
Hotel Bramante offers various services and from what I saw, they also had meeting rooms to cater for conventions and for more details on this, please visit their website.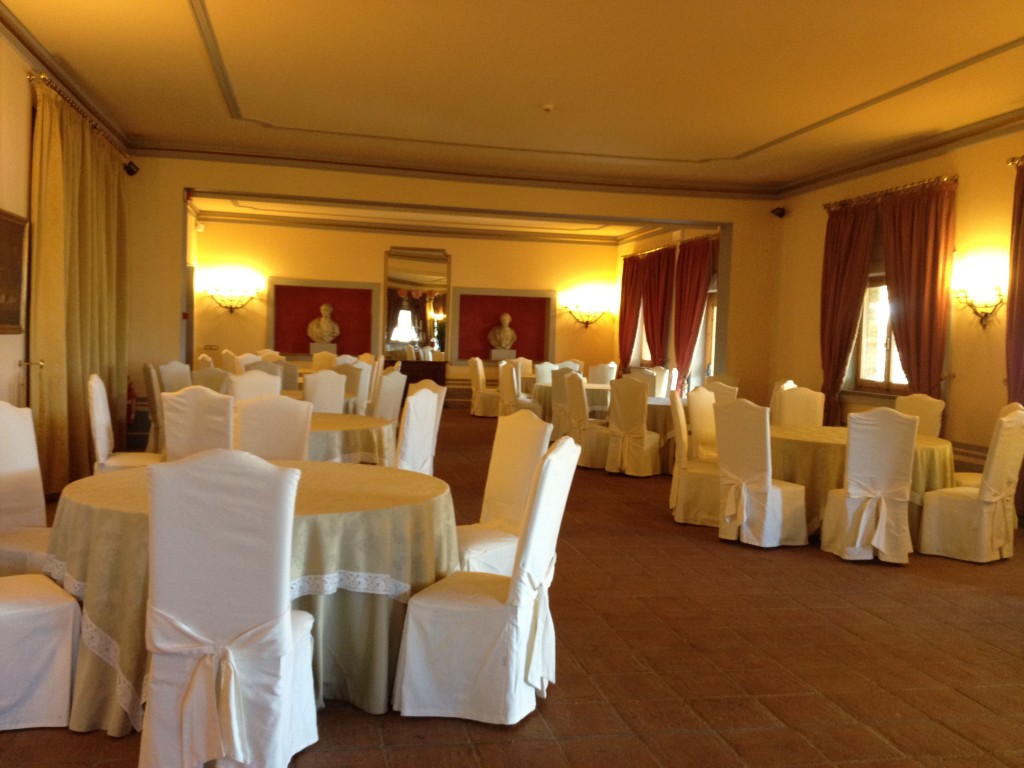 Overall Impression
We had a relaxing and restful stay at Hotel Bramante thanks to the calm and tranquil atmosphere.  Staff were very friendly, accommodating and service was good. This is probably due to the fact that the hotel is family-run and naturally, they are more responsive to your needs.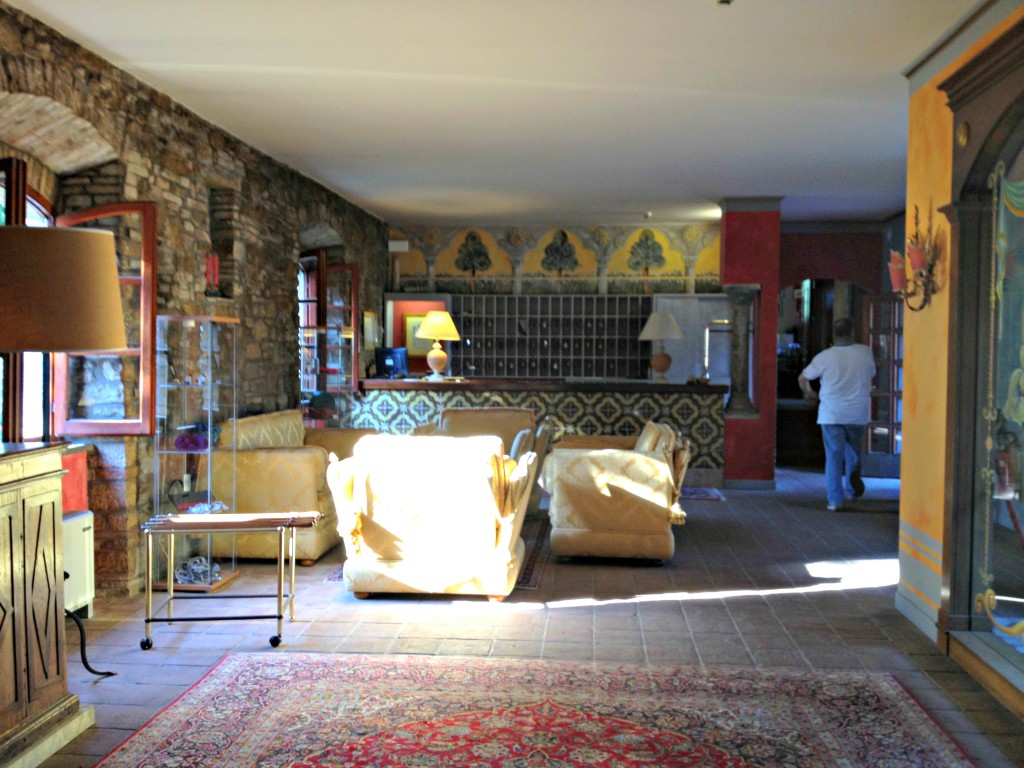 Hotel Bramante is also conveniently situated between the lifts to the historic center of Todi and Temple of Santa Maria della Consolazione making it easy to visit this gorgeous town.
We would be happy to be back again and with sunsets like these, who wouldn't?  A special thanks go out to Elena for making all the arrangments.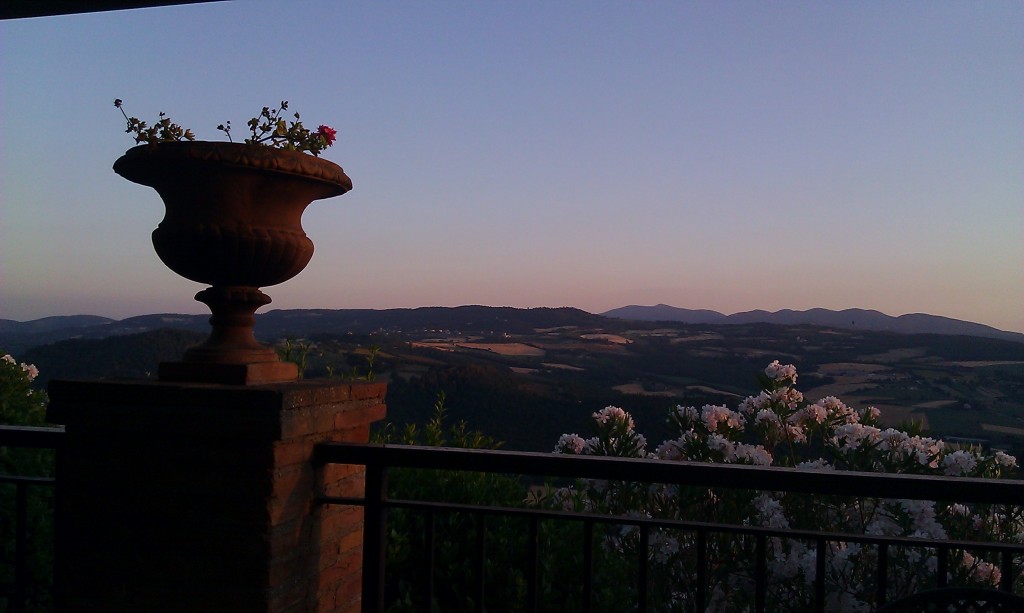 Contact Details
Hotel Bramante Todi
Via Orvietana, 48
06059 Todi PG (UMBRIA)
Tel: 075 8948381/2/3
Fax 075 8948074
Email: bramante@hotelbramante.it
Website: www.hotelbramante.it
Photo Gallery
Sharing some of the photos we took during our stay. Hope you enjoy them!
[imagebrowser id=7]