Now on to some exciting hidden gems that I saw in Todi together with Elisa from TodiGuide. I hope you have checked out Part 1 of Discovering Todi which covers attractions that are definitely high on the list of must-sees in this town.
During my visit to Todi, the main sights were fascinating but the highlight of the visit is undoubtedly the two delightful gems that I will share in this post. These places are not open to the public and it is through Elisa that I had the chance to see them.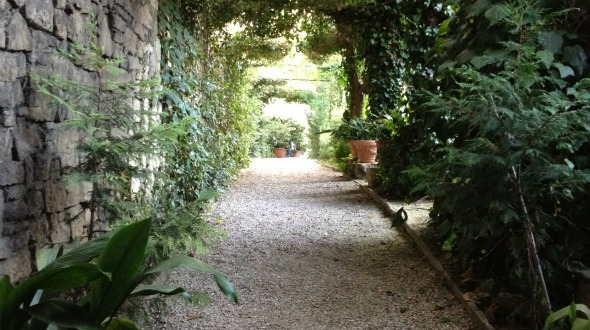 Hidden Gems in Todi
Palazzo Pongelli
When we were at Tempio Santa Maria della Consolazione, a wedding ceremony was taking place and there were signs that indicated the reception was going held in Palazzo Pongelli.
Elisa was excited about this and mentioned something to the effect that it is open and we would be able to take a look. I had really no idea what this was all about until we got to the main entrance of Palazzo Pongelli.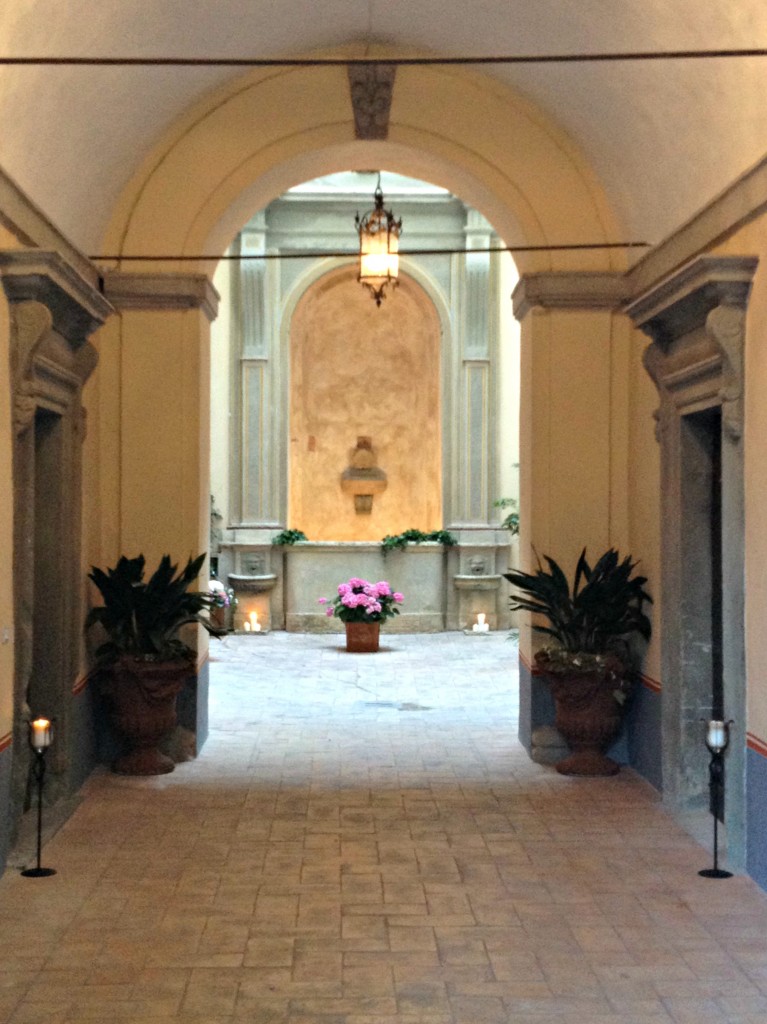 She had asked the guard if we could just quickly take a look but he shook his head saying that this was a private wedding reception. Not willing to let that deter us from seeing the Palazzo, Elisa called the owner, who is a Count, to see if we may have permission to step in for a quick visit.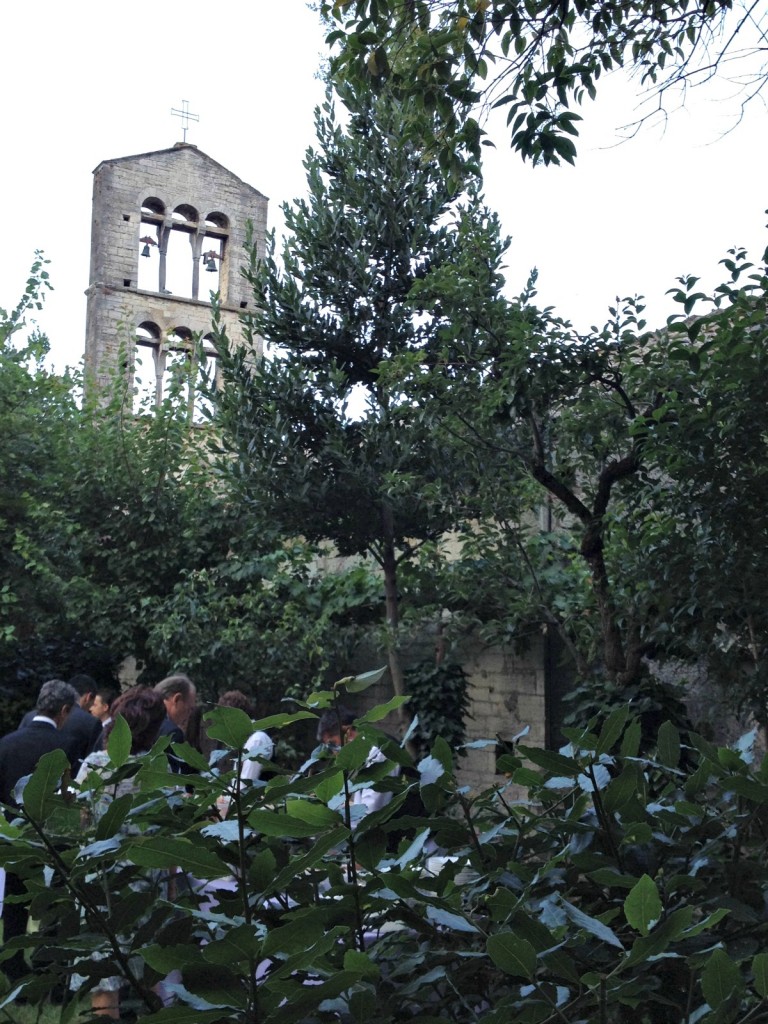 Lo and behold, as we passed by Chiesa di Sant'Ilario which is adjacent to Palazzo Pongelli, she got in touch with him. We met him by a side entrance to the garden and barely had to wait as we saw him approaching the gates. Much to my excitement, he opened up the gates and after a brief introduction, the good-natured and friendly Count led us through an amazingly gorgeous garden.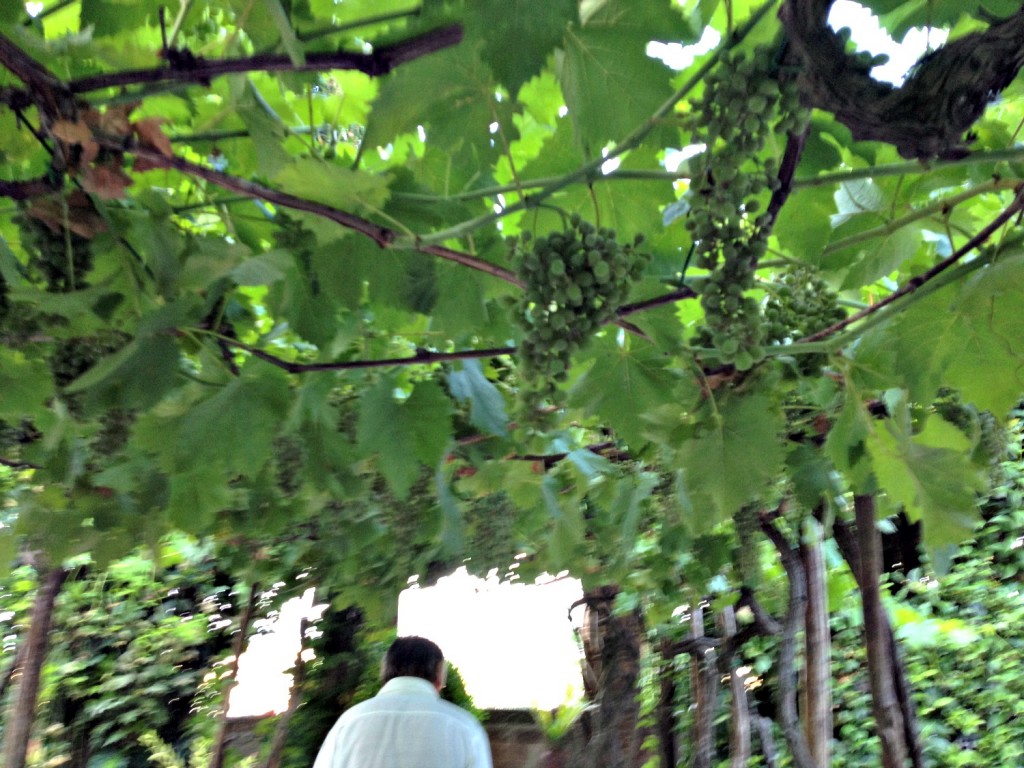 While the guests of the wedding reception were all dressed in their best, here I was in my casual summer clothes and sandals walking through my dream garden with vines delicately hanging overhead. I felt conscious about how I was dressed but was enjoying the gardens too much to let that bother me.  And before entering the Palazzo, I caught the view of the Valley from the garden and can understand why the couple had chosen Palazzo Pongelli for their reception.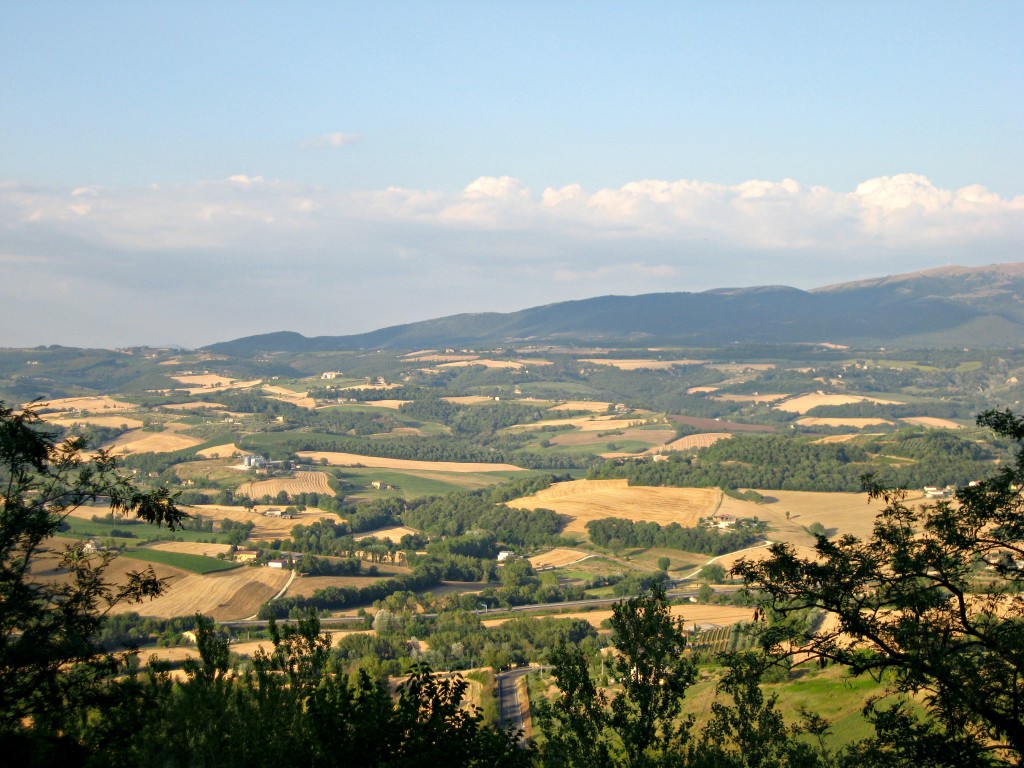 A glance was all I had as I was way behind the owner who had already made stepped into the Palazzo. This is where it goes from amazing to unbelievable.  In these rooms leading to the banquet hall, the top part of the walls are covered with frescoes depicting the life of Jacopone da Todi!
I can now understand Elisa's initial excitement when she first mentioned Palazzo Pongelli while we were at Santa Maria della Consolazione as this building belonged to the family of Jacopone da Todi.
The whole time here I was just stunned and could have easily spent a few hours just admiring and learning more about this incredible Palazzo. The rooms were dimly lit to preserve the frescoes and as we got to main banquet hall, the chandeliers lit up what looked like the perfect set up for the reception. Elegant and splendid.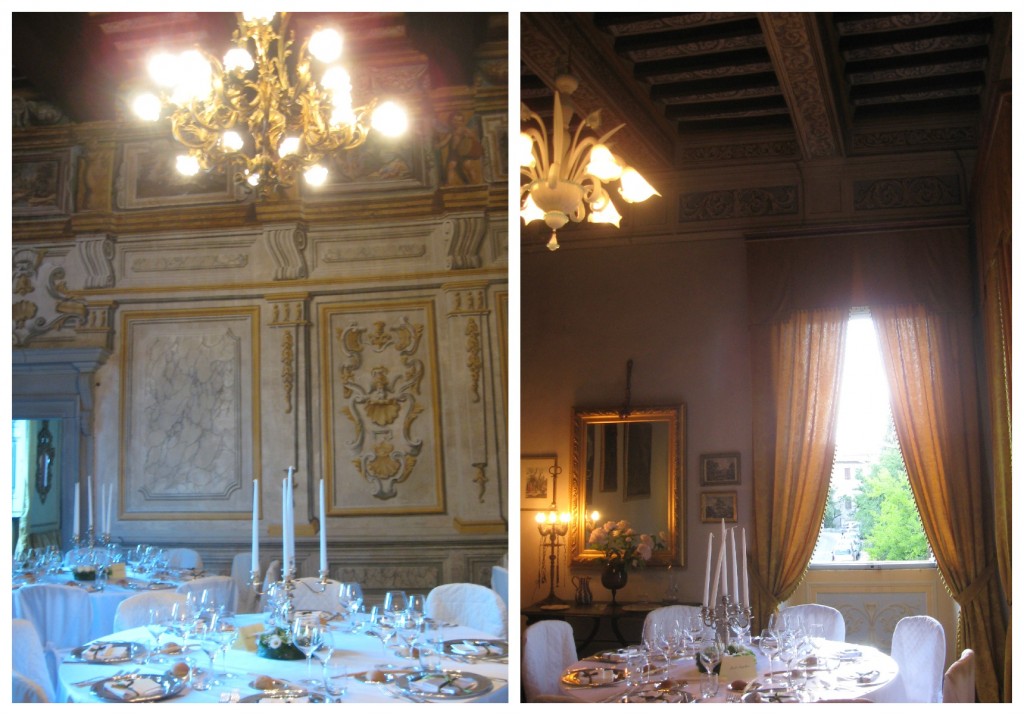 I have to thank Elisa for making this happen and to the owner who was so gracious in allowing us a quick visit even with a event taking place. For more details on Palazzo Pongelli, please visit their website.
La Casa DiPinta
You would never imagine what are behind these doors. And Elisa has the keys to unlock them! Except for the gold oval signage with the wordings "La Casa Dipinta", there is nothing to indicate there is anything special about this house.  From those three words, you kind of get an indication but that itself, is not enough to prepare you for what you are about to see.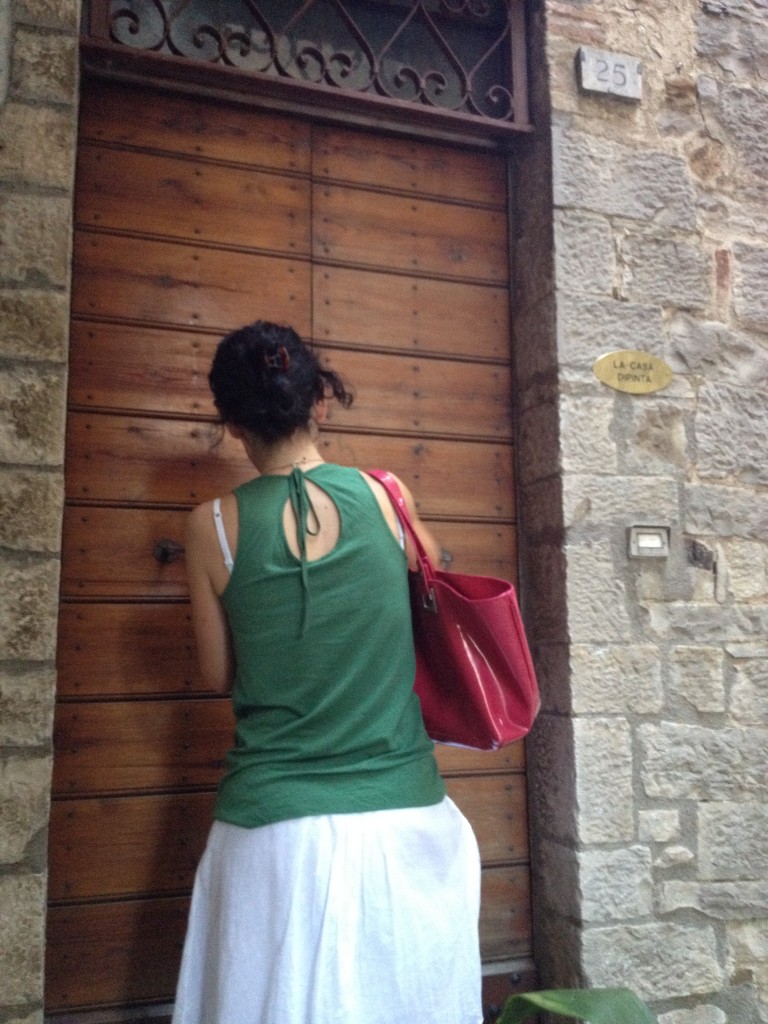 I am debating whether to unveil what was so astounding about this place and would rather that your curiosity have you head to Todi to see what it is all about. That would be nice but probably unlikely so since I am in a generous mood, I will give you a peek.
For the first few minutes, I was confused by the various colorful shapes but after an explanation by Elisa, it started making sense. La Casa Dipinta is the home of the artist Patrick Ireland and his wife Barbara Novak who have transformed this house into a living and work in progress art museum.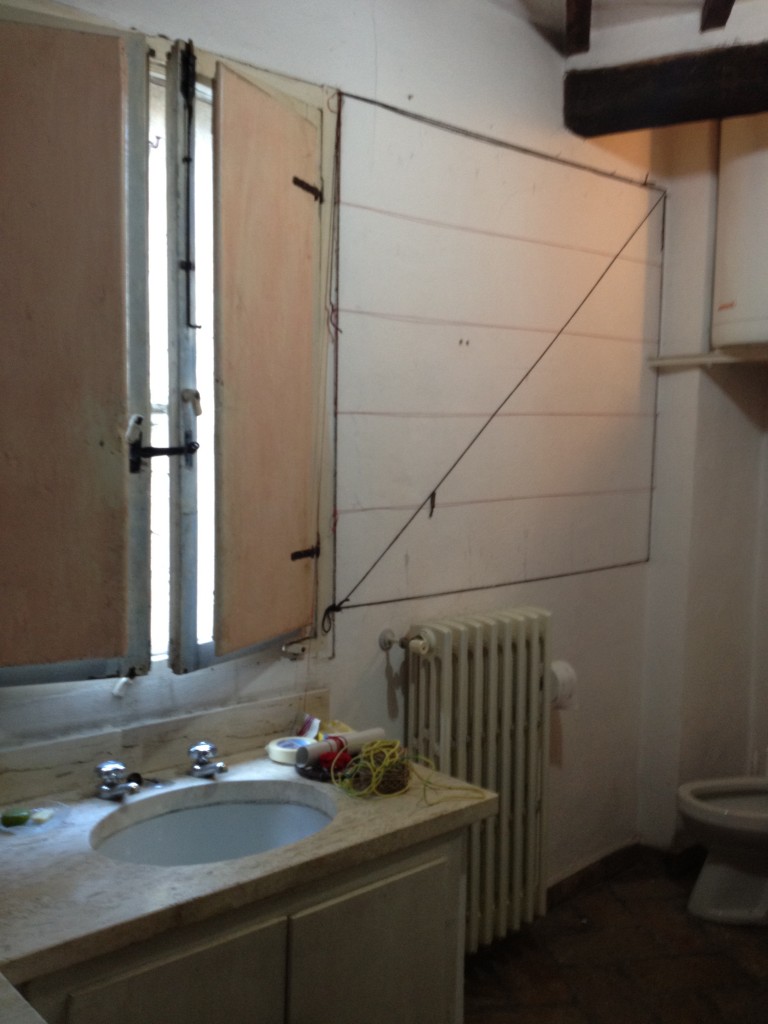 This house is on three floors and is covered with artwork using the ancient Irish langugage of Ogham.  According to the brochure and for the sake of simplicity, the "Ogham script was invented by the Irish Celts in the 7th century".

However, it can get more complicated as it describes how the 20 letters of the Roman alphabets has been translated into four sets of lines with some above, below, through and across a horizontal line.  If you are confused stick to the simple definition and if this has sparked your curiosity, contact Elisa for more details.
The colors are bright and gives a sense of liveliness to otherwise a normal house. The couple live here a few months a year and while they are away, they have given the keys to Elisa to showcase their home to those who would like to learn more about their work.
Amazing Experience
The visit to Palazzo Pongelli and La Casa Dipinta were unforgettable and had me in awe.  None of this would have been possible if I had decided to roam Todi on my own and from my own experience, I would highly recommend that you contact Elisa if you plan on visiting Todi. She will cover every nook and crook that's worth discovering.
Another Gem?
Not every gem in Todi is behind locked doors.  This one is an open space and accessible by everyone.  In fact, if you take the lift from the parking area of Porta Orvietana to the historic center, you arrive at i Giardini Oberdan which gives you a remarkable panoramic view.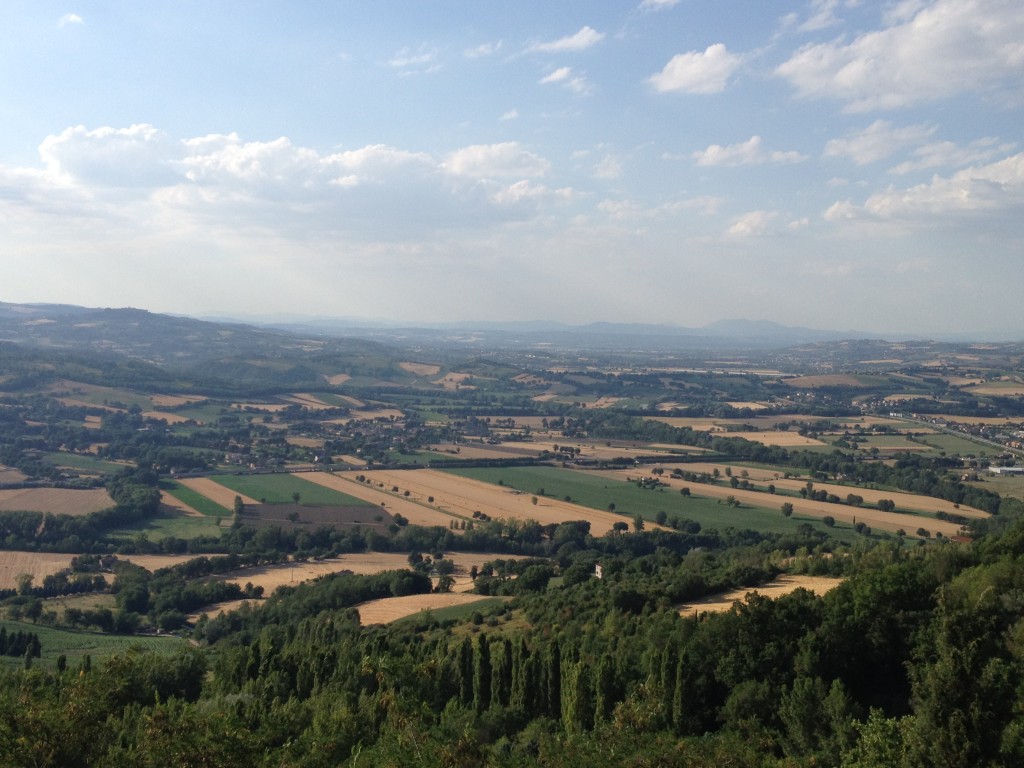 We have been treated to some spectacular views from Hotel Bramante but you could never tire of them. There are breathtaking!
Parking Tip for Todi
If coming to Todi by car, it is best to park at Porta Orvietana where it is very affordable (€0.90 for the 1st hour and €0.60 for every hour after that) and take the lift which is free. Another option instead of taking the lift is a walking path next to the lift which I have been told is a breeze.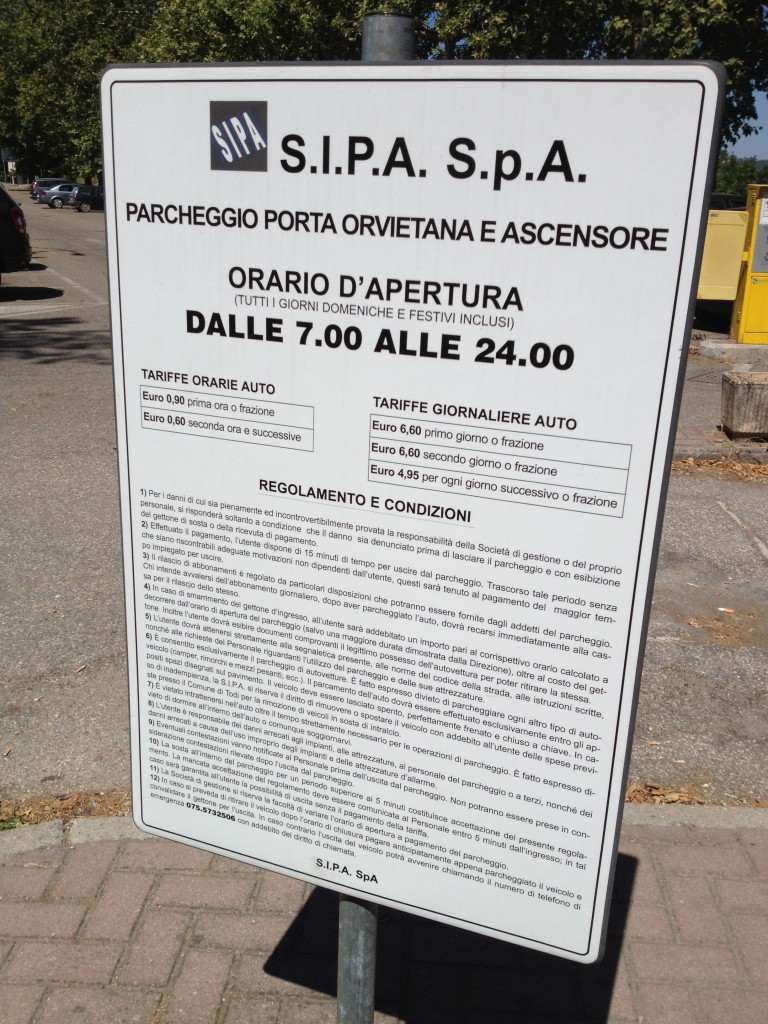 The following day when we went to Todi with my nieces, we had planned on walking back down to the parking area. Those plans changed as we were rushing back to the hotel to check out and as the girls may make the trek down longer than usual, we chose the safer option – the lift.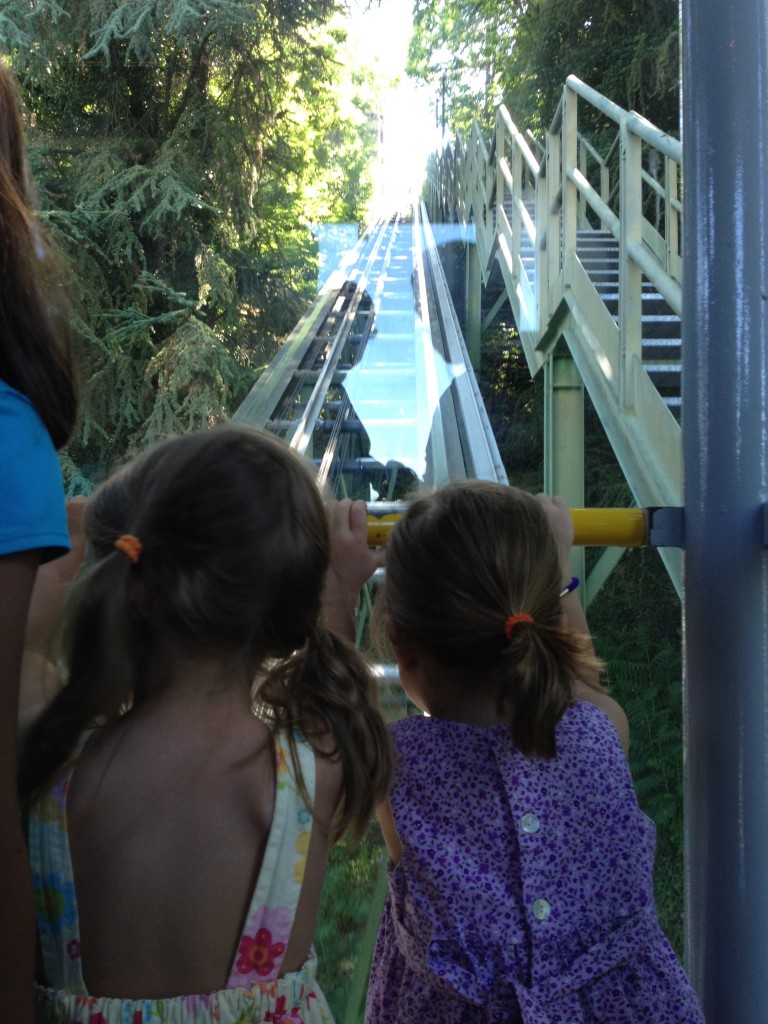 Have I convinced you yet that Todi is worth the visit?
I would like to again thank Elisa for taking the time on a Saturday afternoon and leaving her children with her mother to show me around Todi.  As always, the opinions expressed are my own.
Elisa is a licensed guide for Umbria and if you plan on visiting her hometown Todi, get in touch with her.  You can also connect with her on Twitter and Facebook.