A friend is here in Rome this summer and wanted to visit Castel Sant'Angelo.  I have never been there before and was game to visit it with him.  I decided to see if we could get a guide to show us around the place.
The reason is because in the past I felt it would be nice to know more about a place than just walking around without knowing what you are looking at.
I had contacted A Friend In Rome, Silvia to be our guide for a late morning visit but she already had commitments.  However, she informed me that Castel Sant'Angelo is opened at night during summer and you can arrange to have a guide on the spot.
I checked the Castel Sant'Angelo website but there was no information about night hours. I finally found some information from this website which is Italian and listed the hours. To keep a long story short, we did get to visit Castel Sant'Angelo at night and it was worth it.
Updated: Information for Notti D'Estate a Castel Sant'Angelo 2012.
Summer Night Hours At Castel Sant'Angelo
The ticket is €9 a person and you can decide to join a group with a guide at no extra cost.  They also have English tours available but it is dependent on the number of people who are interested.
I have got a brochure from them and here are some of the basic information.
From 1st July to 4th September, Castel Sant'Angelo is open at night from 8.30pm to 12.30am.  The last admission is at 11.30pm.  For children under 10 years old, the entrance is free.
There is a free entrance on August 30th from 7pm to 11pm (last admission 10.30pm) on the occasion of the "Tuesday in Art" event.
Note: Please check on latest prices and details for Notti D'Estate a Castel Sant'Angelo 2012 here.
Photos of Castel Sant'Angelo at Night
Let me show you through the photos I have taken the wonders of this place.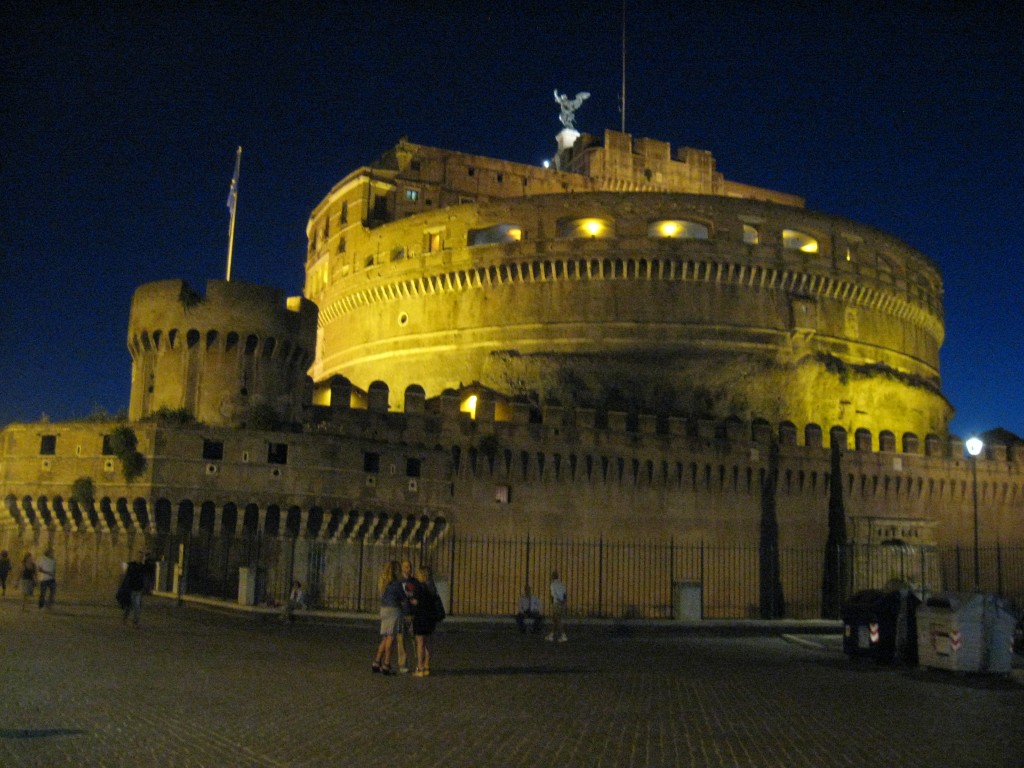 Above: I just love how the lights just add to the mystery of this place. Summer is usually quite quiet in Rome as the residents leave the city for their summer vacation.  It is mainly to get away from the heat and humidity but this year, it has been pleasant.
Notice the Archangel Michael at the top.  It's the 7th statue as the first one was made of wood and got burnt down. The 2nd got struck by lightning and this is the 7th.  The 6th one is below!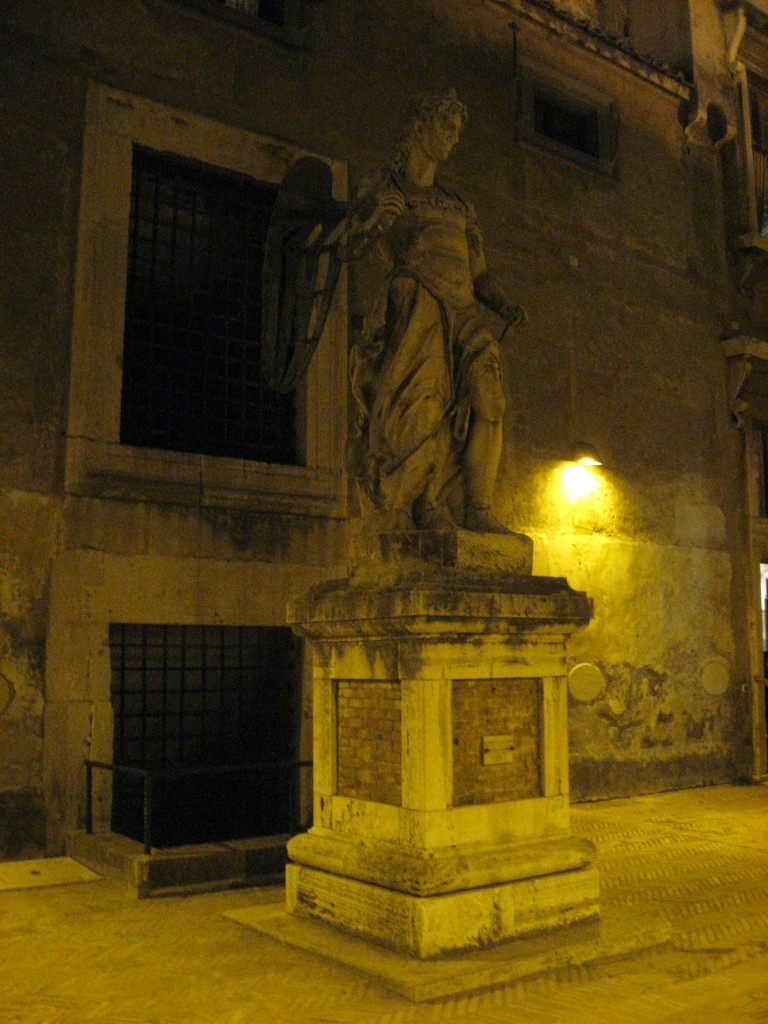 This is the 6th statue and I believe he is missing the sword.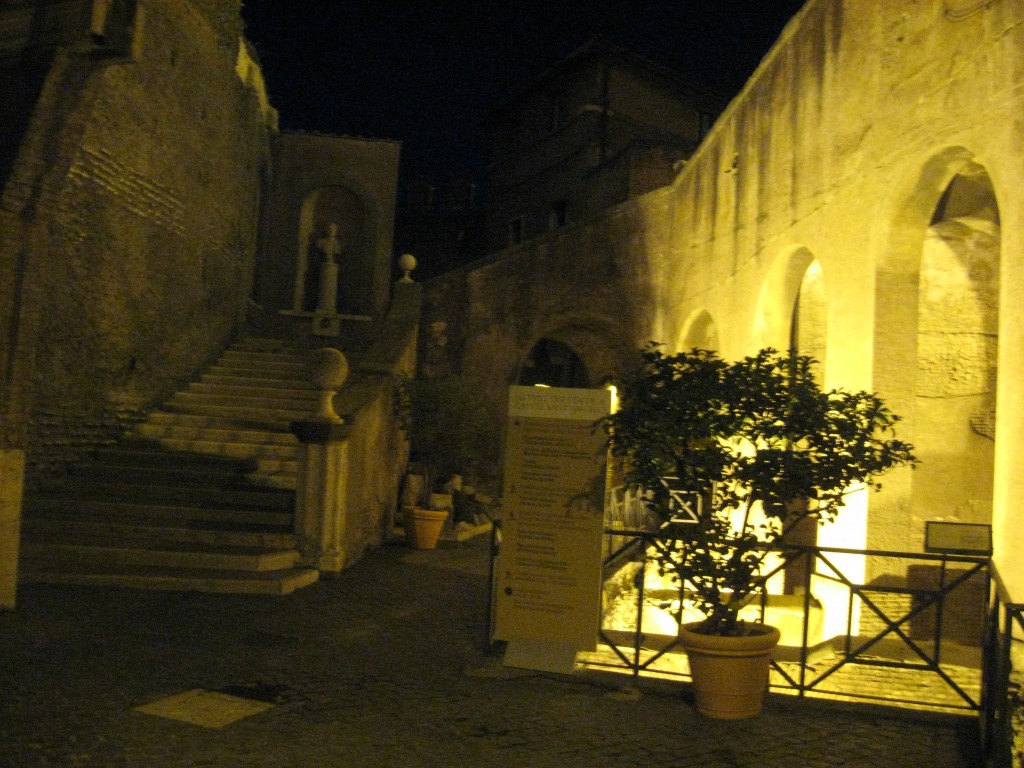 Above:  Once you step through the gates, you will see this on the right.  I was surprised that it is so well-taken care of and maintained.  Impressive!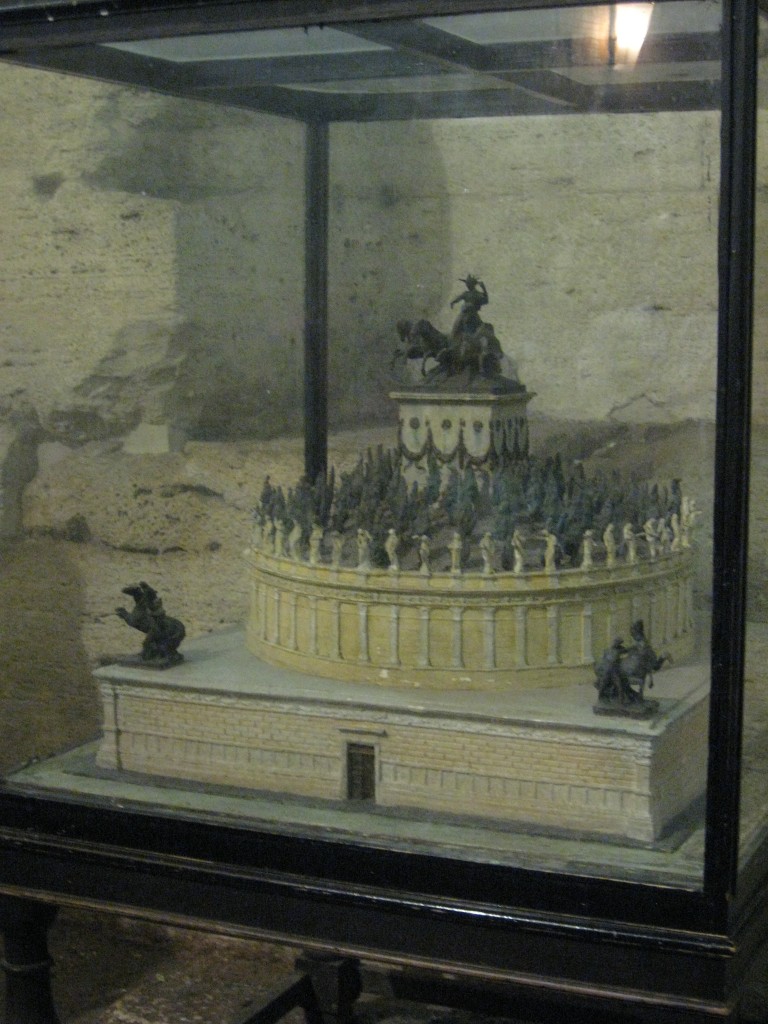 The tour starts by showing you that Castel Sant'Angelo was meant to be a mausoleum for the Emperor Hadrian and his family.  With time, it has been used as a fortress, prison and Pope's residence.  I will show you all of this in the following photos.   Click here to learn more about the history of Castel Sant'Angelo.
I was so excited that the tour we were taking also included the Passetto.  The secret passage which connects Castel Sant'Angelo to the Vatican.  Our friend thought it was just a myth but it does exist!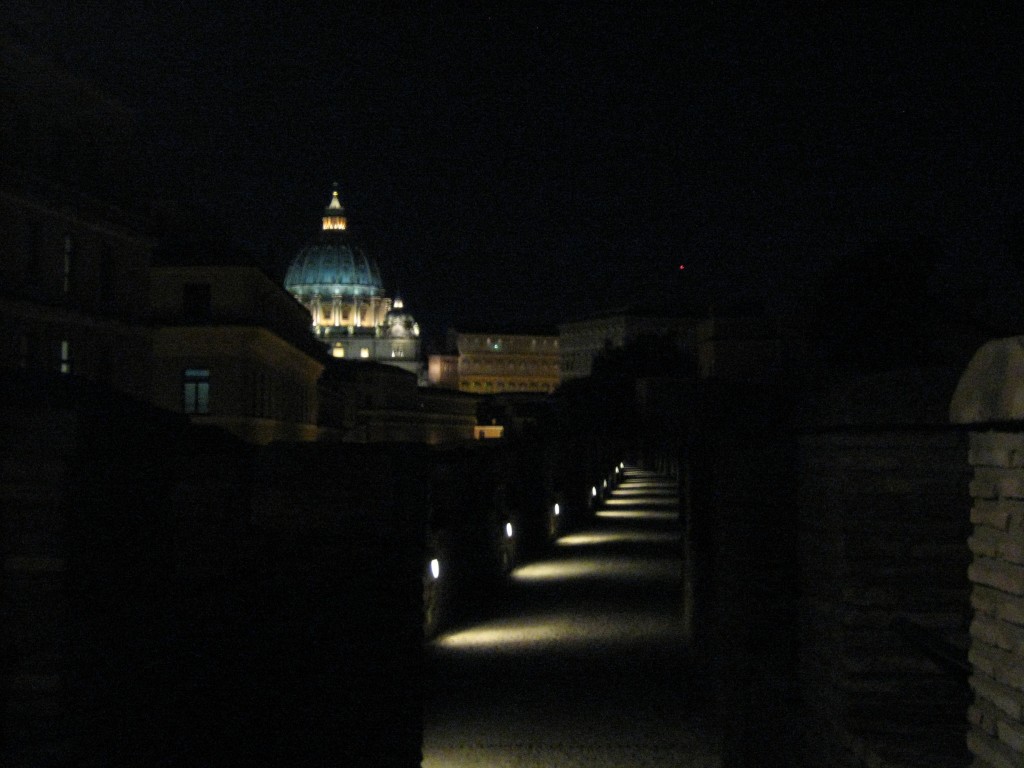 I am going to brag because I love this photo which I took with my simple digital camera.  This is the secret passage and the guide told us we can take a walk along it but we can't cross over to the Vatican.  A lady once did and the Swiss guards took her!  Myth or fact – I leave that to you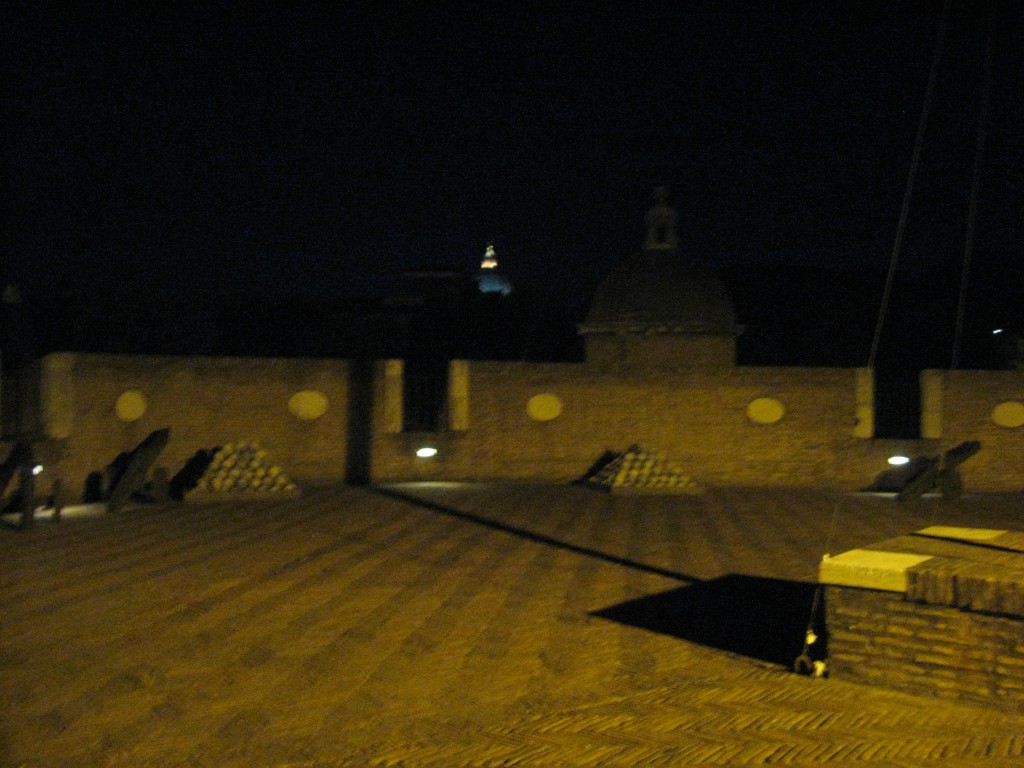 Castel Sant'Angelo was also used as a fortress and these round stones are used for the cannons.  There are bigger ones in the upper level that were used for the catapults.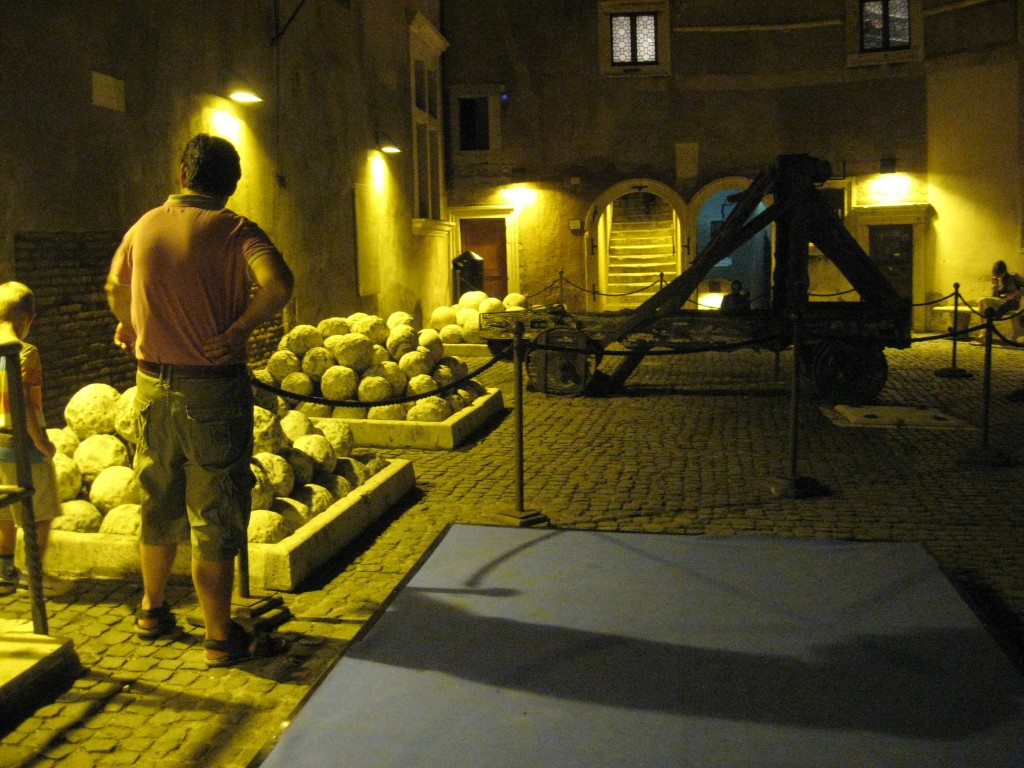 These stone balls are bigger and are used for the catapults.  The guide told us they are made of marble and the originals one.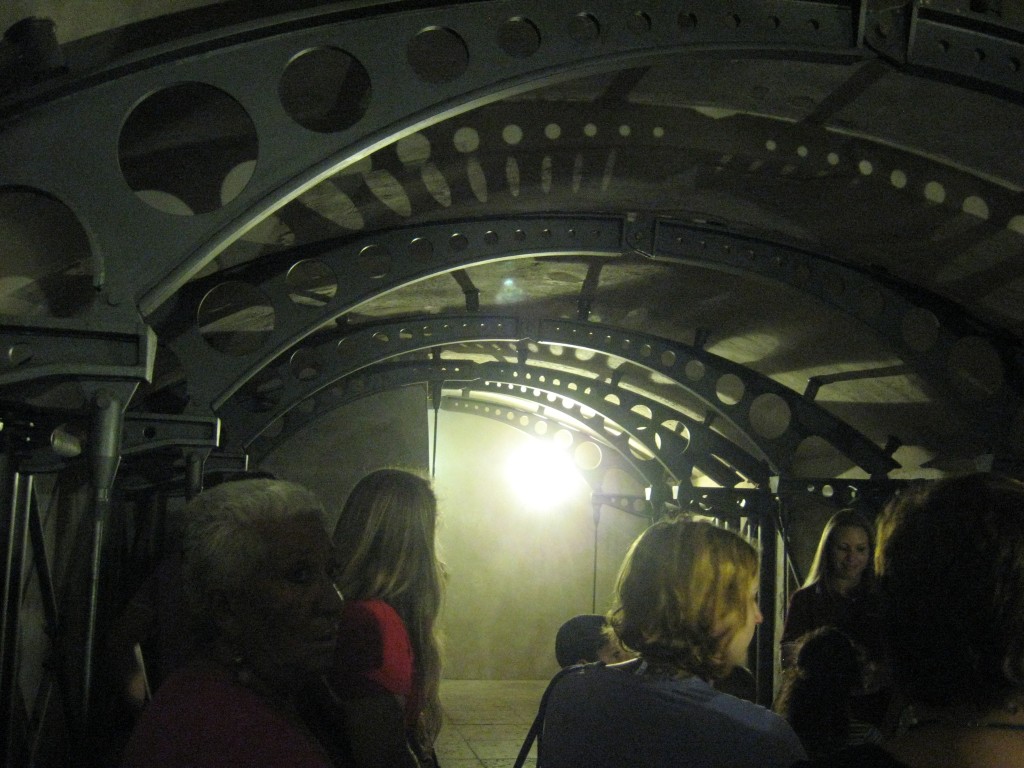 As mentioned earlier, Castel Sant'Angelo was also used as a prison and here's the torture chamber.  After this, we were lead to the prison area for regular folks.  However, if you were someone famous or from a noble family, you were held at a different place.  There were basically rooms which had all the amenities.  The rooms were locked but we could peek through them.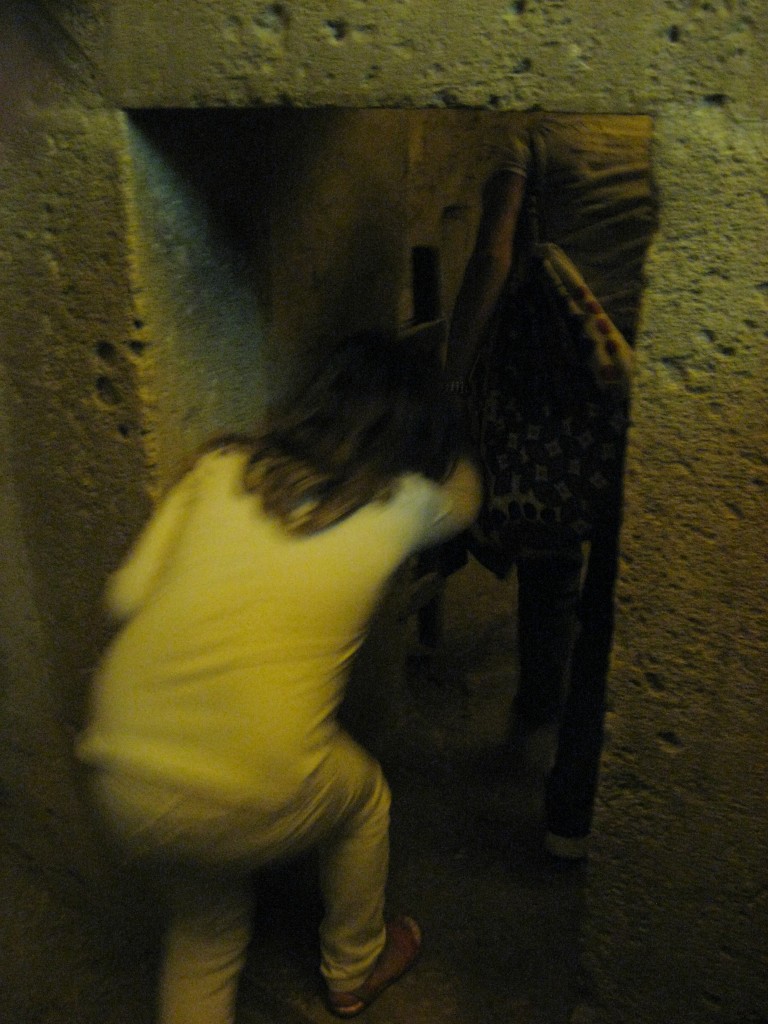 In the regular prison area, prisoners had to bend down to get through so forcing them to bow before the Pope.  The guide told us that the original entrance were much lower than this.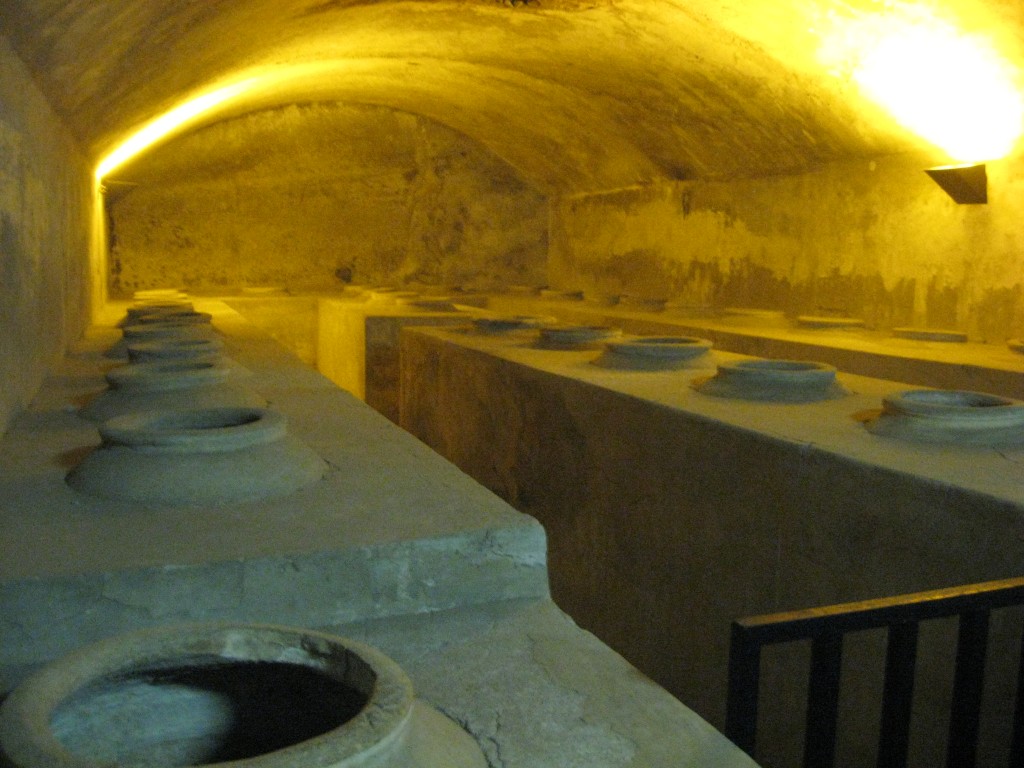 Take a guess what this is?  I first thought it was the bathroom area but I was way wrong.  This is where oil is stored to power the entire place.  Yes, in modern terms it is the power station and in total, there were 3 of these.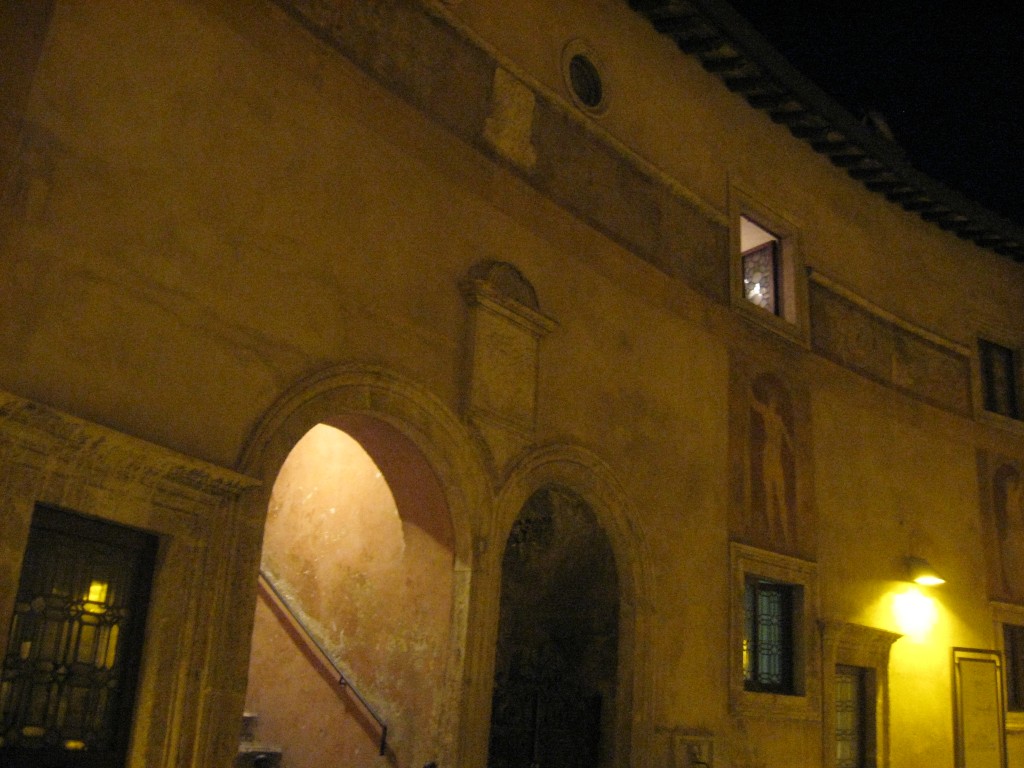 While regular prisoners were held in rooms with no windows and below, those prisoners who were famous and from noble families had their own rooms with windows.  The stairs lead to these rooms which had full amenities.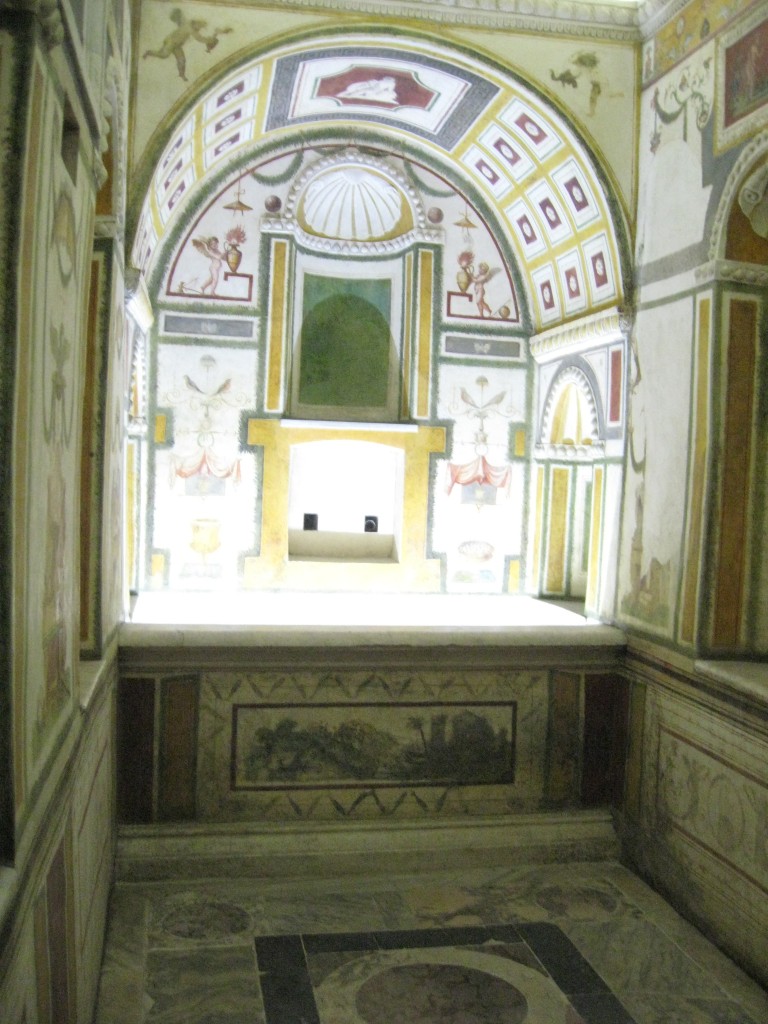 This is where the Pope enjoyed his nice warm bath!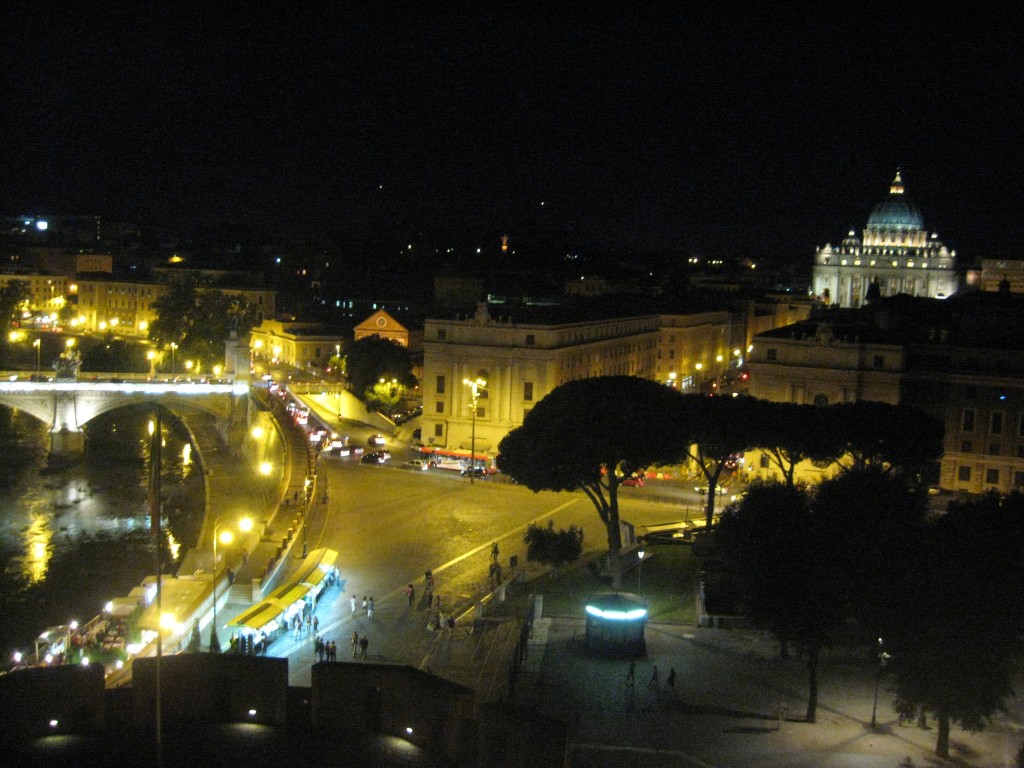 I am sharing this photo last as I personally love it.  I took this with a simple digital camera and was thrilled at what came out!
I hope you have enjoyed the photo tour and while there are many more grandeur attractions such as the Colosseum, make sure you also include a visit to Castel Sant'Angelo when you are here in Rome!