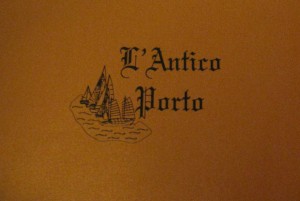 I have heard this restaurant in Rome mentioned several times but I never had the chance to check it out until last week when a friend was in town.
We were going to visit Castel Sant'Angelo in the evening and before heading there, we decided to first have dinner.  L'Antico Porto is about 10-15 minutes walk from Castel Sant'Angelo so location-wise it was ideal.  I made a mistake not to check if it was opened as some restaurants in Rome are closed in August. We got lucky and it was opened for dinner.
So here is my review of this restaurant in Rome!
Restaurant in Rome: Review of L'Antico Porto
When we were there, only two other tables were occupied.  To be fair, it is August when most residents have left the city for their summer vacation and we had an early dinner (7.45pm).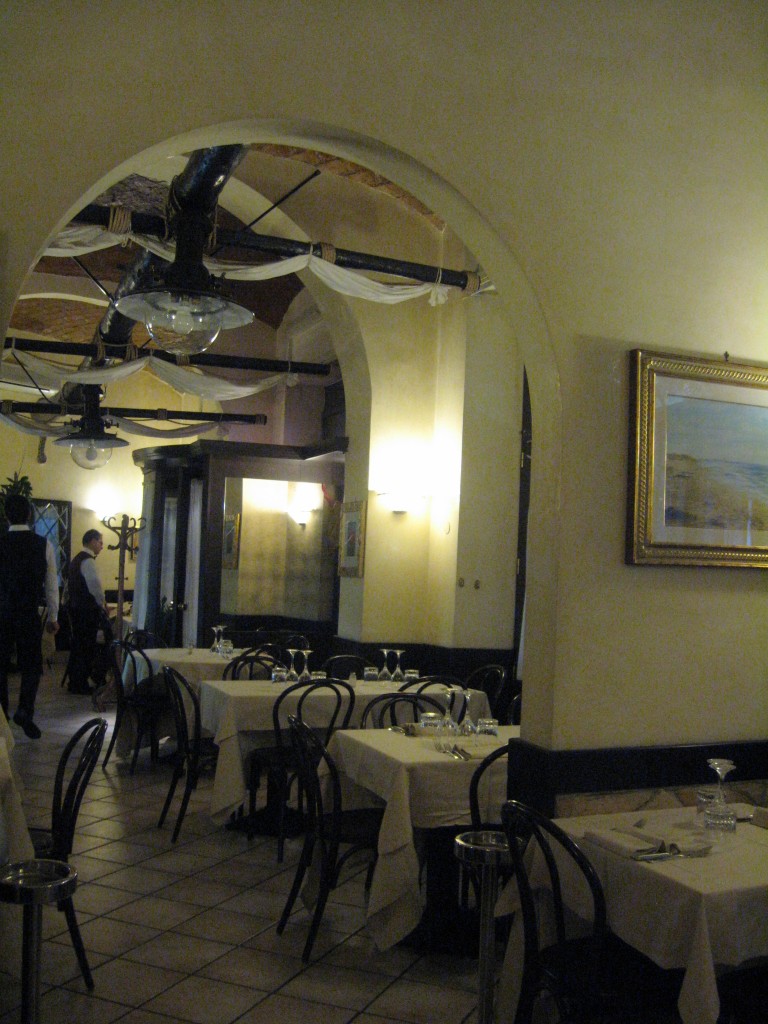 Their menu offers a wide variety which I liked and you can get an idea of what dishes they serve on their website.
It's not exactly what's on the menu because for appetizers, we had octopus with potatoes.  This wasn't listed on their website.  As I have had this same dish in other restaurants before, this was done very well.
As you can see from the photo below, there is a long list of primi piatti (first course – pasta dishes) to choose from.  When I glanced at the menu, I immediately knew what I was going to get.  I love tagliolini pasta and moscardini so it was an easy choice. (Moscardini are similar to octopus but smaller)
Price-wise, you can see for yourself.  It's reasonable but I know of another seafood restaurant in Rome which is cheaper (and probably a touch better!)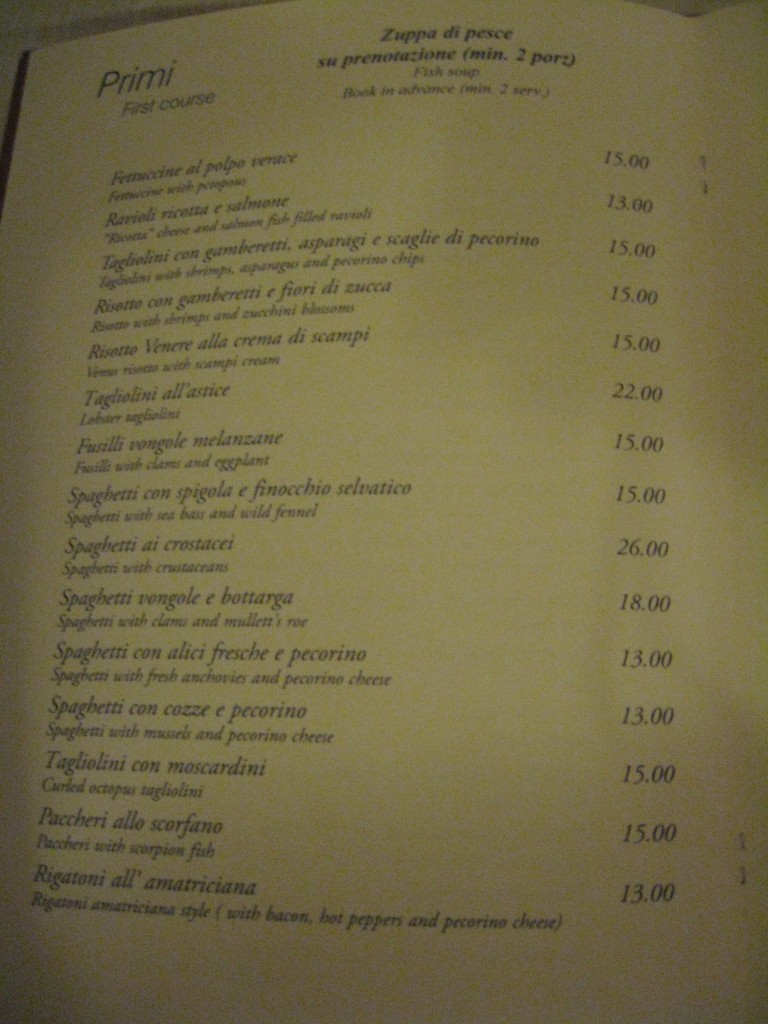 I will show you what we ordered and the serving sizes were very decent.  Let's start with my dish which is taglioni con moscardini.  Yes, it was very good!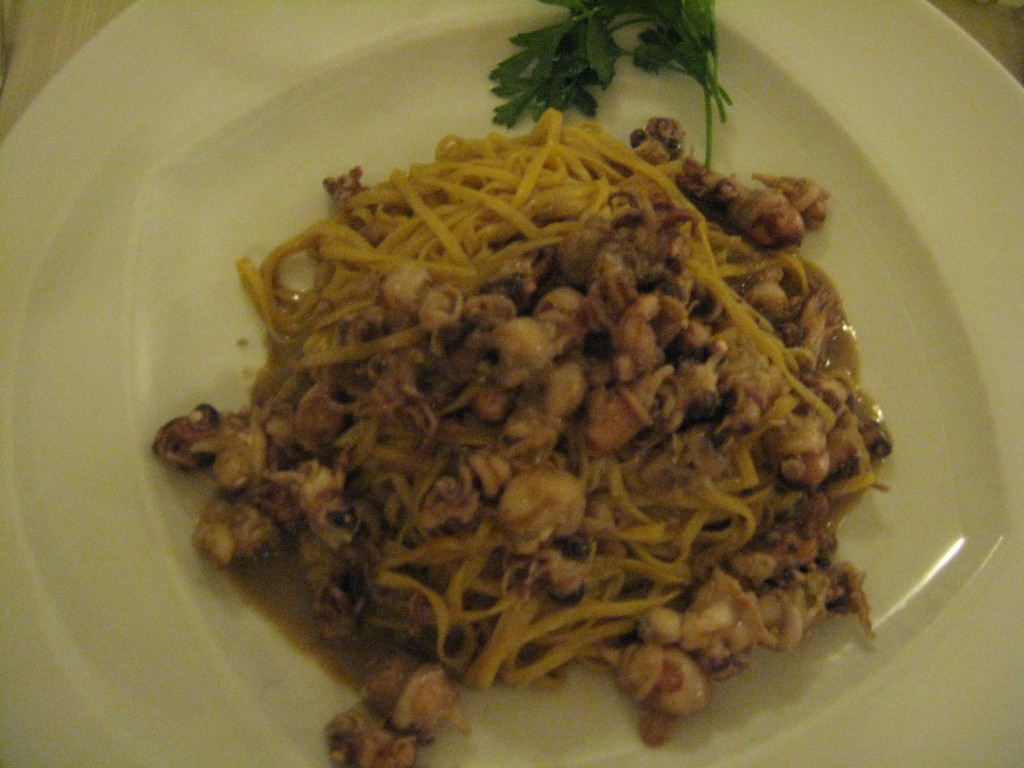 Our friend ordered tagliolini too but with lobster (astice).  He enjoyed his dish and said it was very tasty.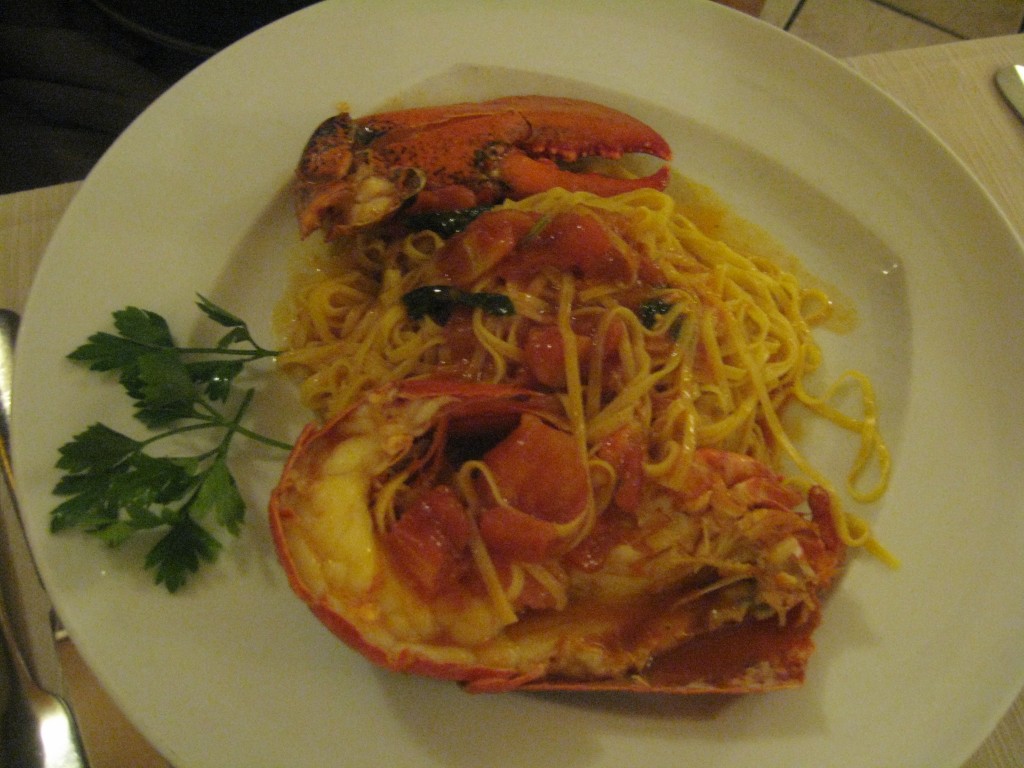 Unfortunately, for my husband who ordered spaghetti with alici fresche and pecorino, he said it was just ok.  Nothing outstanding.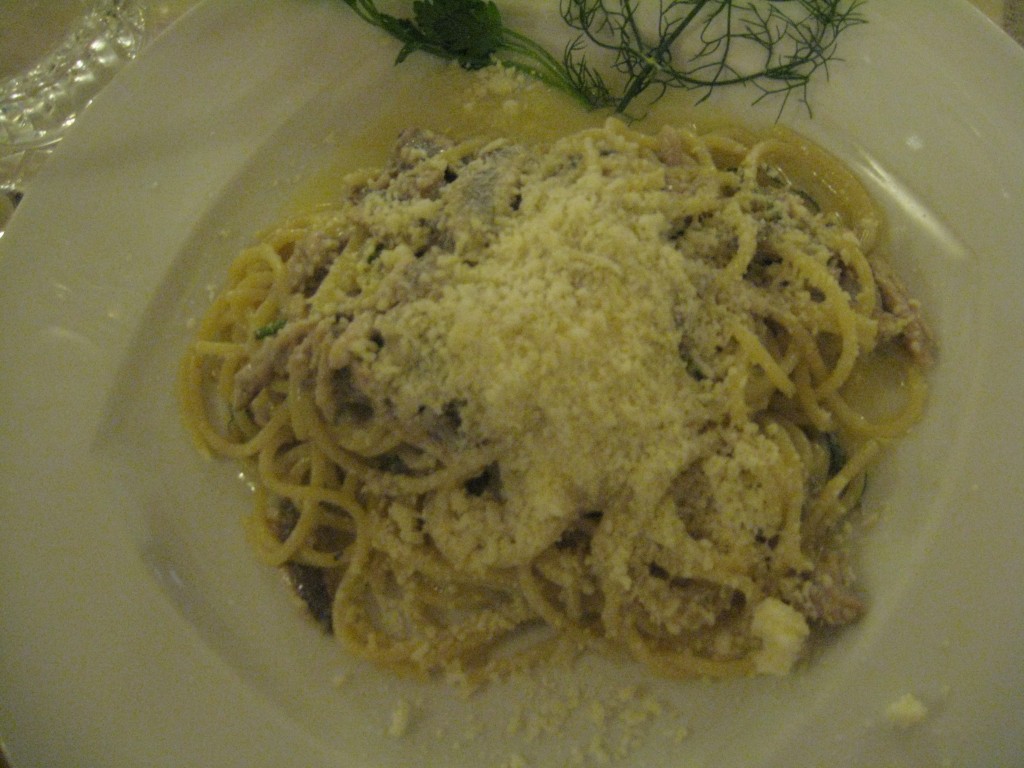 As I was full after enjoying and cleaning up my plate of taglioni with moscardini, I didn't need to order a second dish.  My husband did and ordered seared tuna.  I have more than once cooked seared tuna and the restaurant did it just right.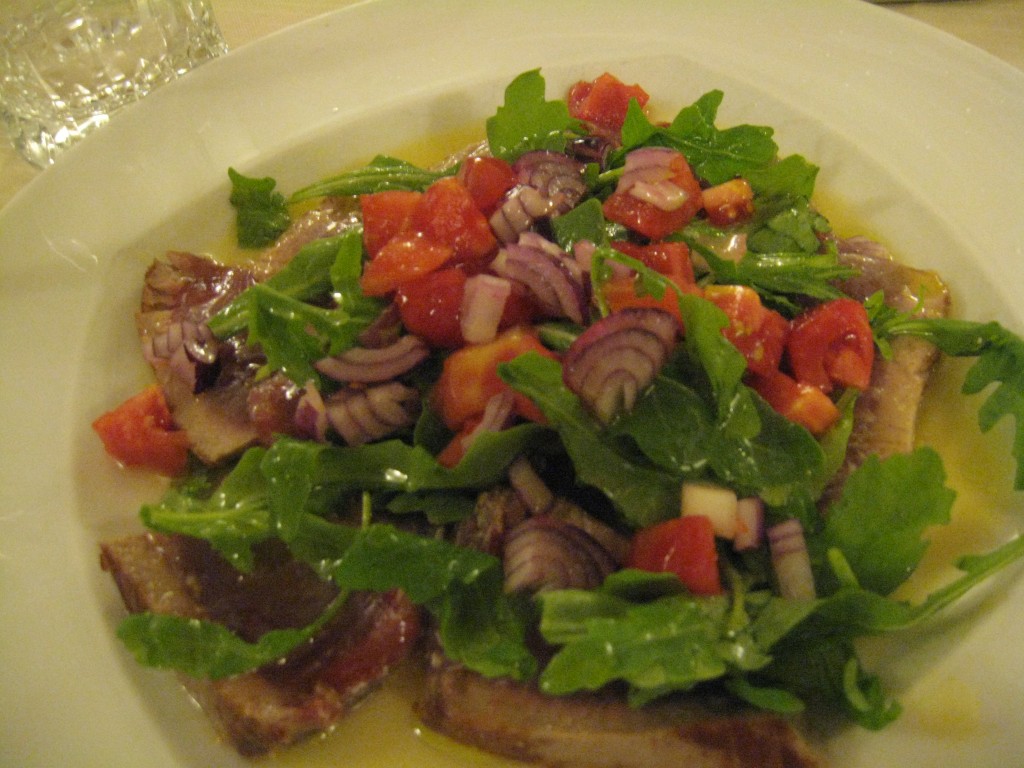 Restaurant in Rome: Verdict on L'Antico Porto
Overall, the dishes were good and the servings very generous.  However, compared to the other seafood restaurant in Rome that we often go to, L'Antico Porto is more expensive. The restaurant has a nice ambience and I appreciated that it was quiet enough for us to have a good conversation.
The service on the other hand for me was the biggest disappointment.  The wait staff were not very receptive and seemed very salesy!  After we were seated, we asked if there had any half bottle of wine as only our friend was drinking.
The waiter said that had wine from Frascati but as we already had that the night before we asked if they had something else.  He just kept repeating the same wine.  We said we heard but is there anything else, and he just kept repeating we have wine from Frascati.   At the end, we just got the wine from Frascati!
After dinner, we were all very full and they asked if we wanted dessert.  We said no thanks, just coffee but the waiter went ahead and recited the dessert menu and asked if we wanted anything. We said nothing thanks and he went on again and said we have this and that.  It really was a bit too much.  We said no thanks just coffee.
My husband thinks food at Porto Corallo is much better and more value for money than here at L'Antico Porto.
So my verdict is that my first choice for seafood restaurant in Rome is Porto Corallo and should they be closed or full, then L'Antico Porto will be my second choice.