We weren't originally going to Casperia for the Sagra but instead to visit my brother-in-law who was spending the week there.  However, the day we were, there was the Sagra dei Stringozzi.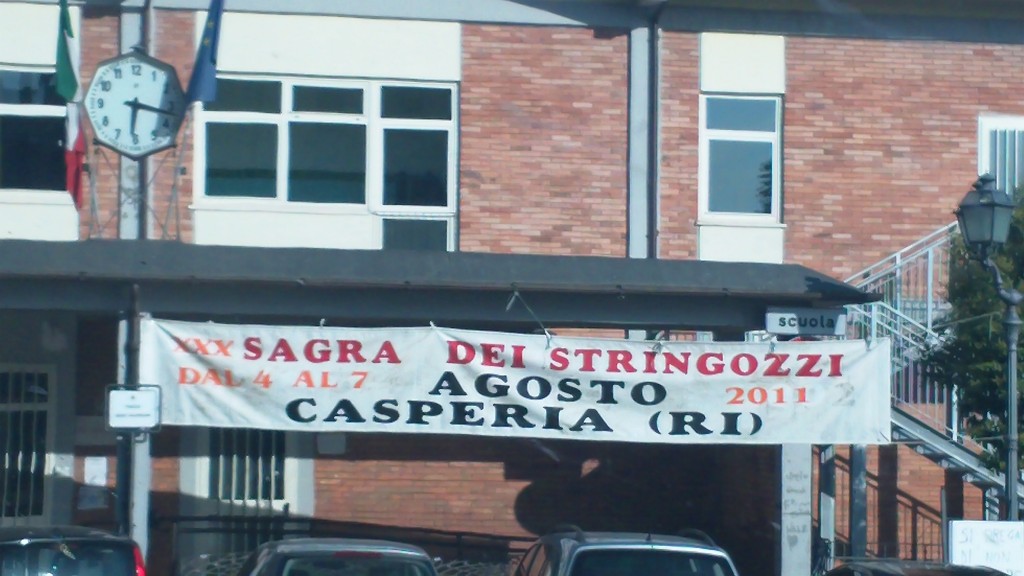 What's a Sagra?  It's basically a festival and there are usually about food!  While there were flyers all over Casperia about this Sagra, you wouldn't know about it if you didn't live there.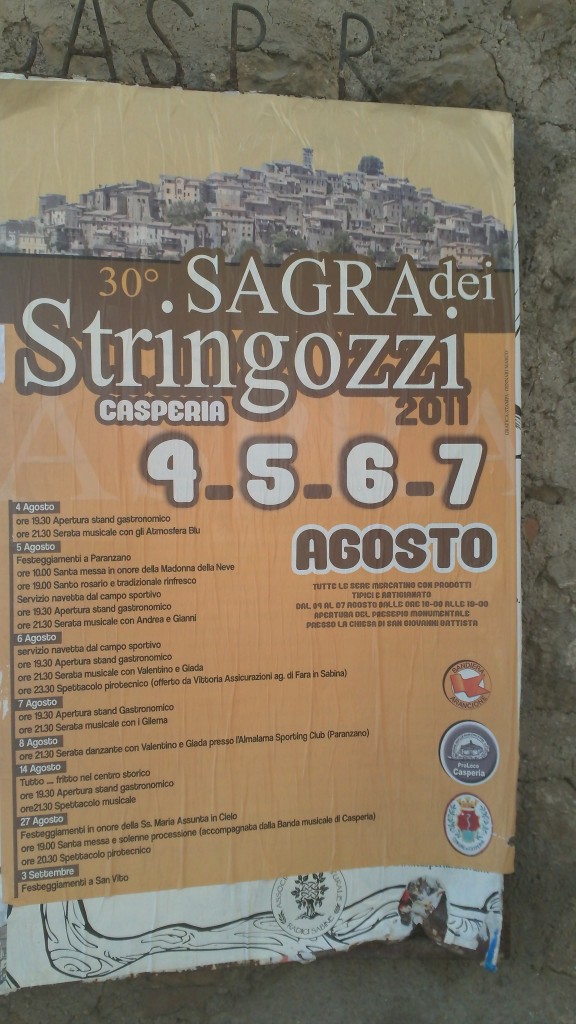 However, there are some websites where you can find out when and where a sagra is taking place. To find out where the different sagre in Lazio, you can check out this website.
I have never been to Casperia before and found out that it's only 45 minutes from Rome if you don't use the navigator.  That's an inside joke because the first time my husband went to Casperia using the navigator, it took him on a completely different route that took 2 hours.
Glimpse of Casperia
Getting back on track, Casperia is still located in Lazio in the Province of Rieti.  It's a medieval town and this is obvious from the architecture you see in the historic center.
Situated on a hill, the views from the town is breath-taking.  Here is a photo tour of the town during the day and at night.
This photo below was taken after we have walked through the main door to Casperia. The town is "pedestrian" only which is very nice!! However, because of the cobble stones, you need to watch where you are stepping.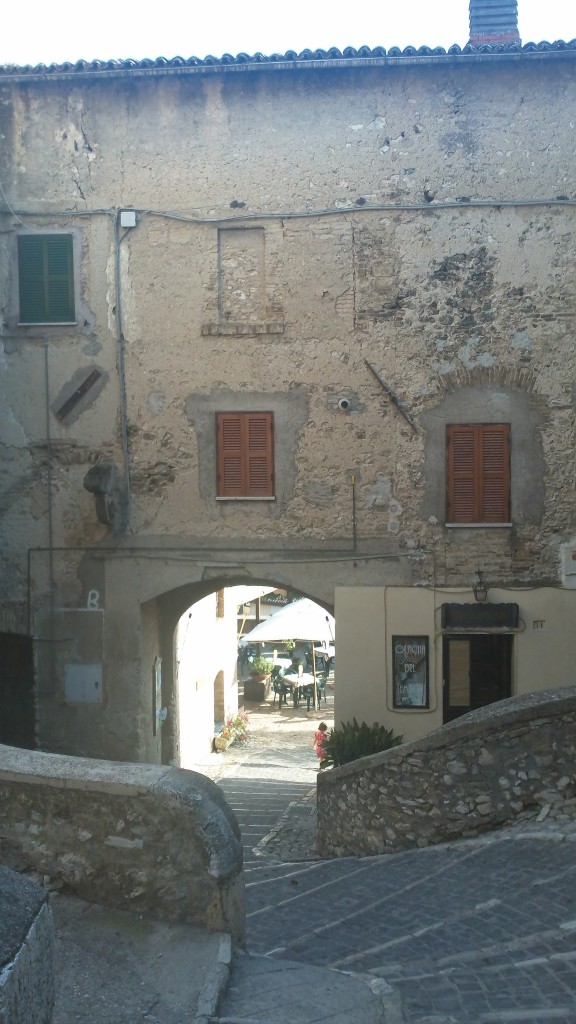 It's a gentle climb to get up to where we were going….nothing like Positano!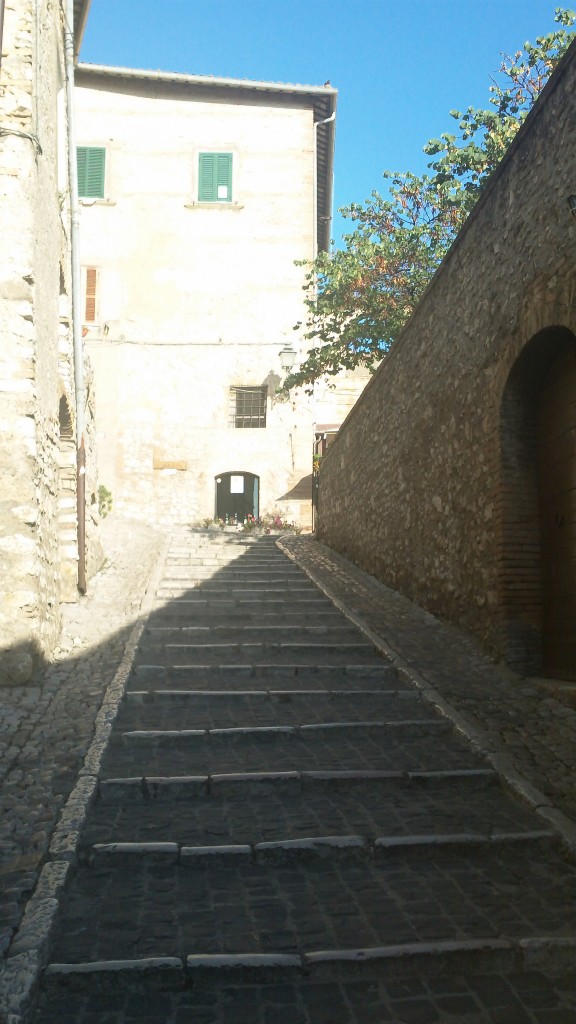 I had to take the photo below because it really transports you to medieval times.  Look at the road – original as can be!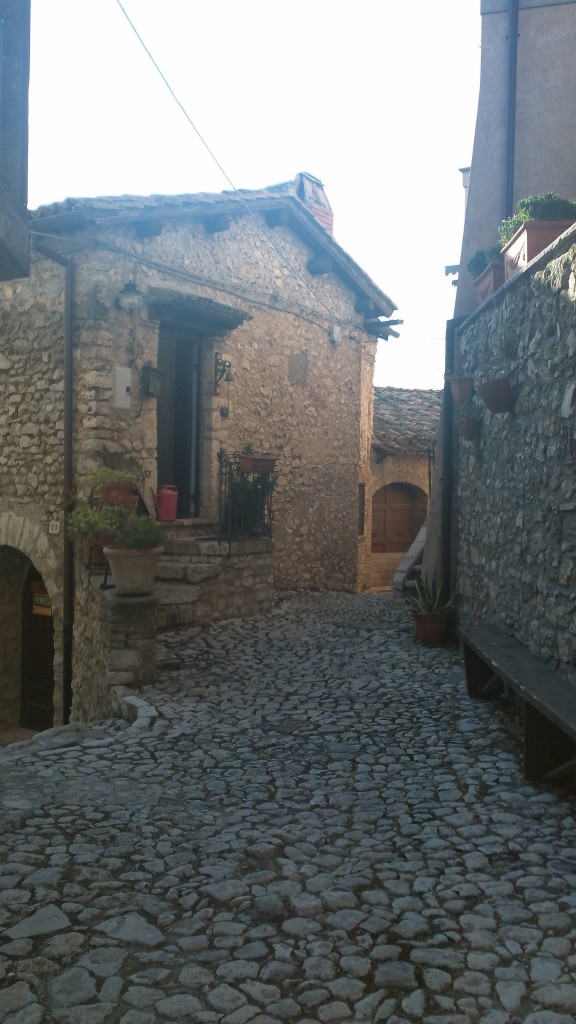 View from Casperia – absolutely gorgeous!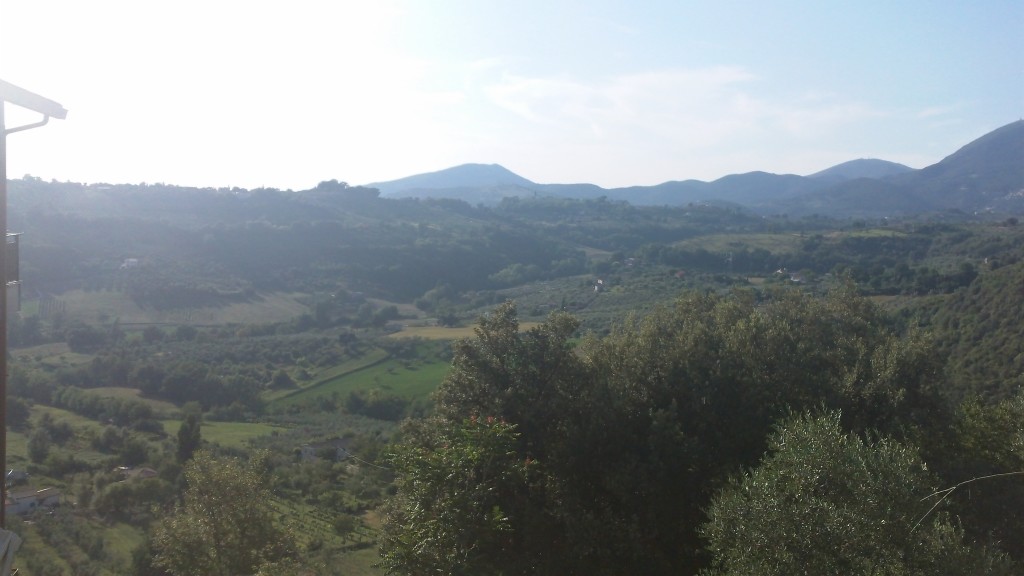 I believe that there is a bed and breakfast in this tower.  For a night or two it would definitely be worth the experience.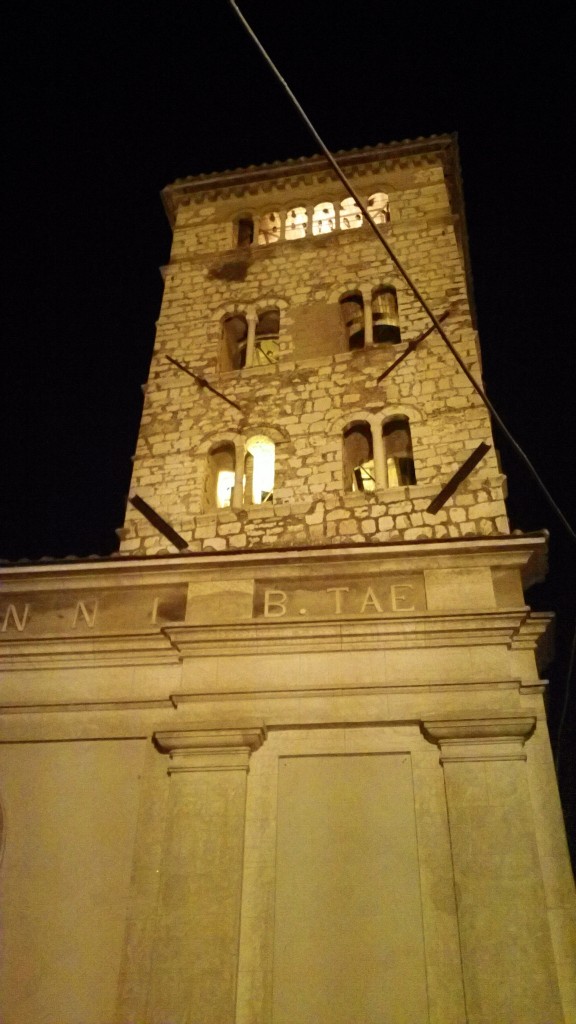 The Church – a busy night because of the sagra.  Usually it is much quieter!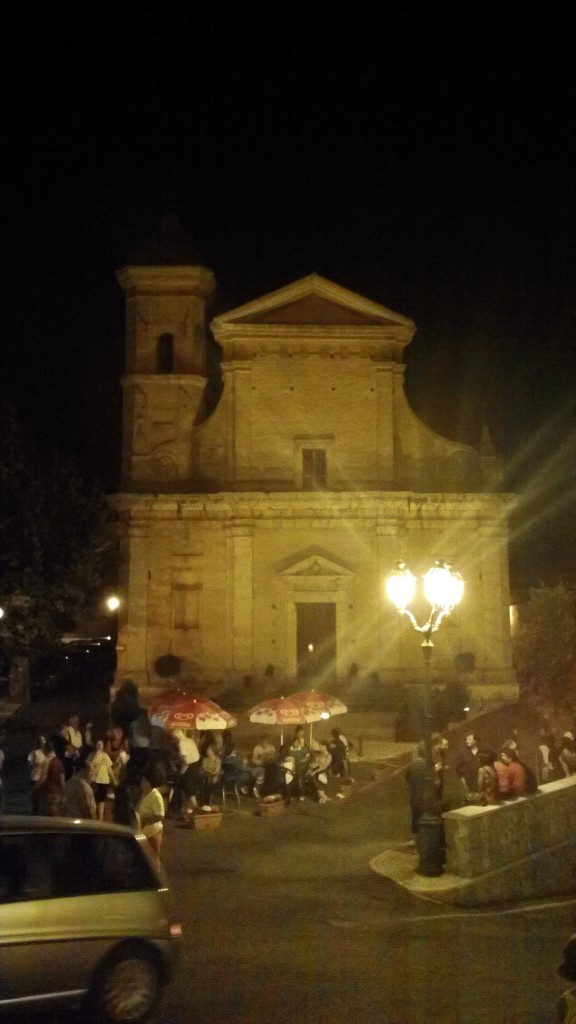 I just love how places have a different atmosphere altogether at night.  I mentioned this in my posts on Castel Sant'Angelo and Terme di Caracalla.
Sagra dei Stringozzi in Casperia
Now to the Sagra!
The concept of Sagra reminds me of a high school fund-raising event!  There is a table setup where you tell them what want to order and pay for it before you head to the line to get the food.
It's a very home-style set up and here's the menu. It maybe the Sagra for stringozzi but there are also a few side dishes and drinks. If you are wondering what is stringozzi, here is some information from Wikipedia.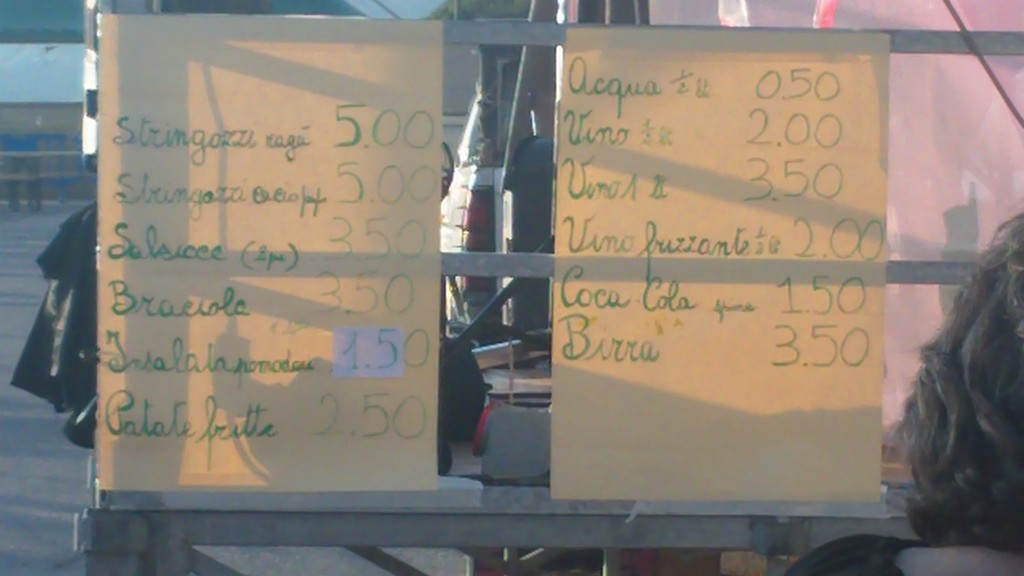 Once you have ordered, you get a receipt below and head to another line to get the food.  We waited for more than 20 minutes to pay and we were fourth in line because the computers were not working.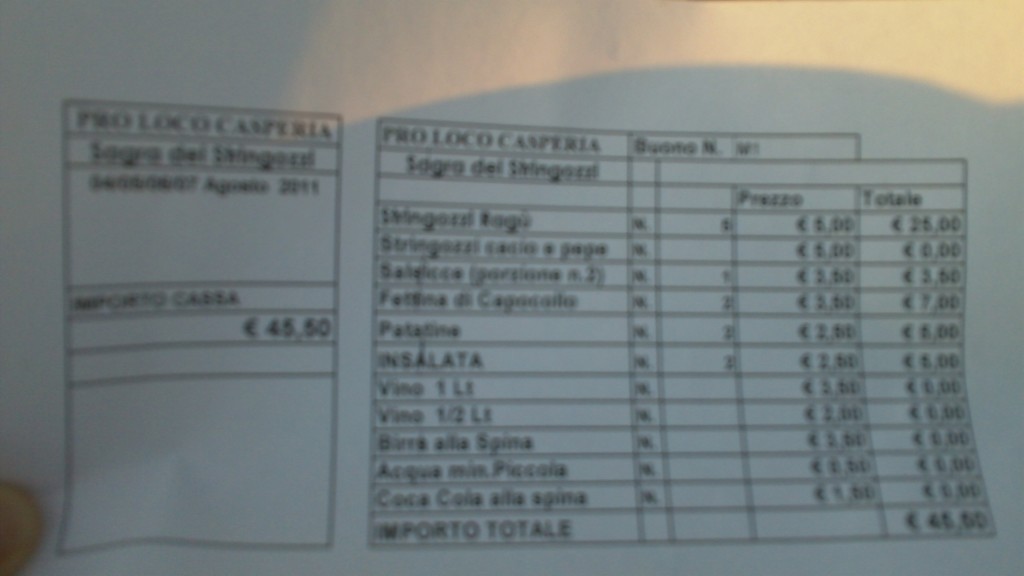 Now to the other line to get the food!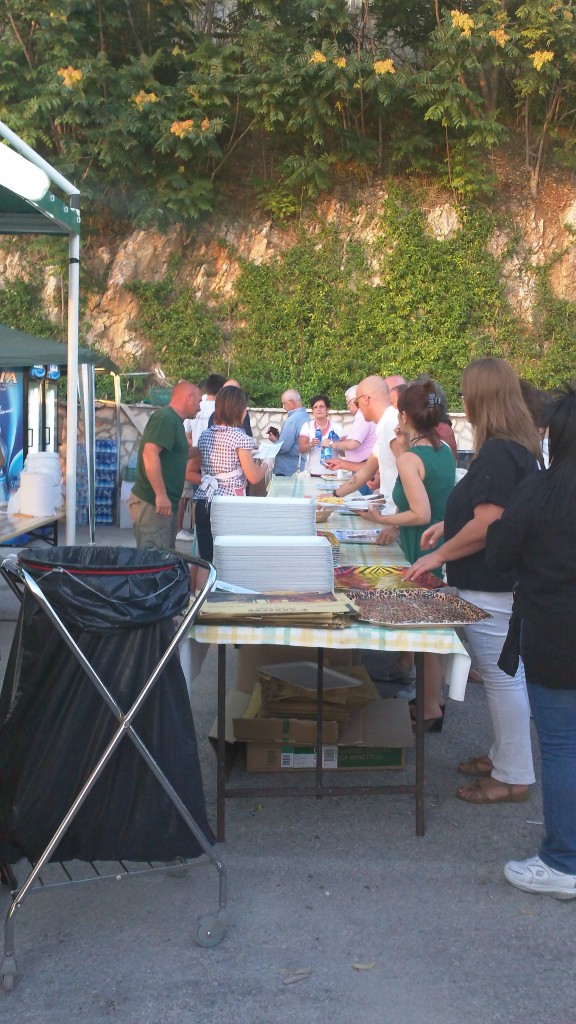 And this is what you get!  A really good serving of pasta.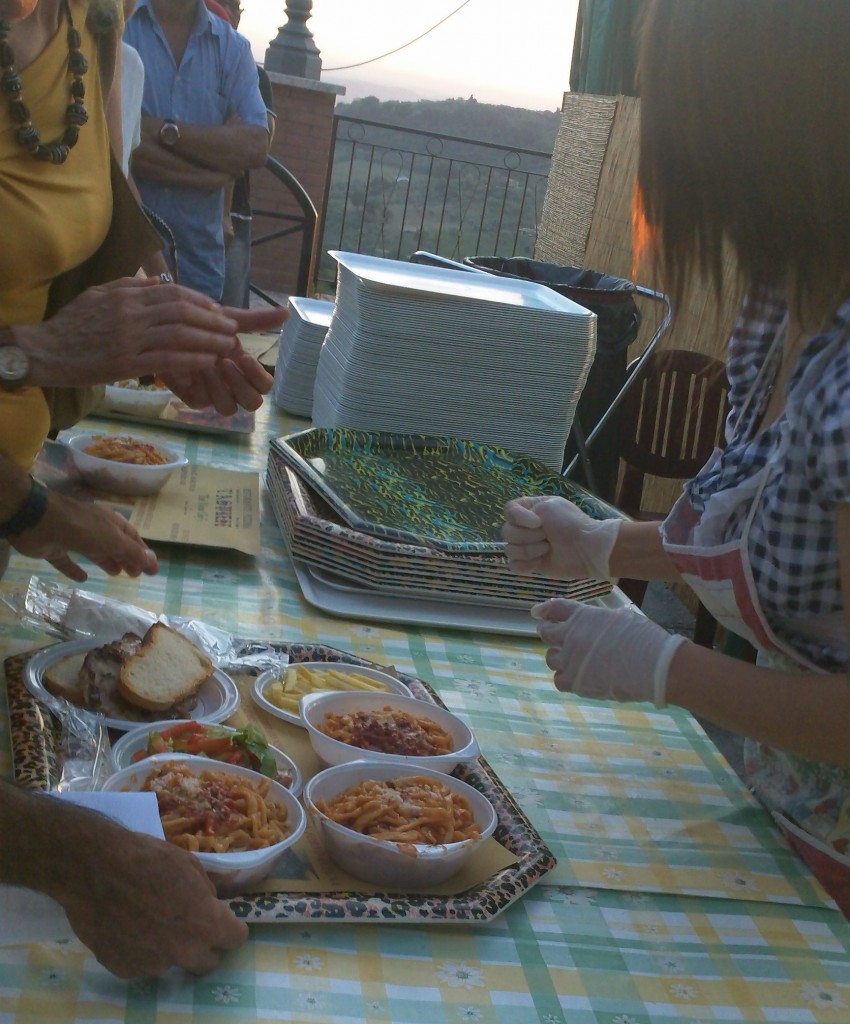 Buon Appetito!  It was delicious and worth the wait.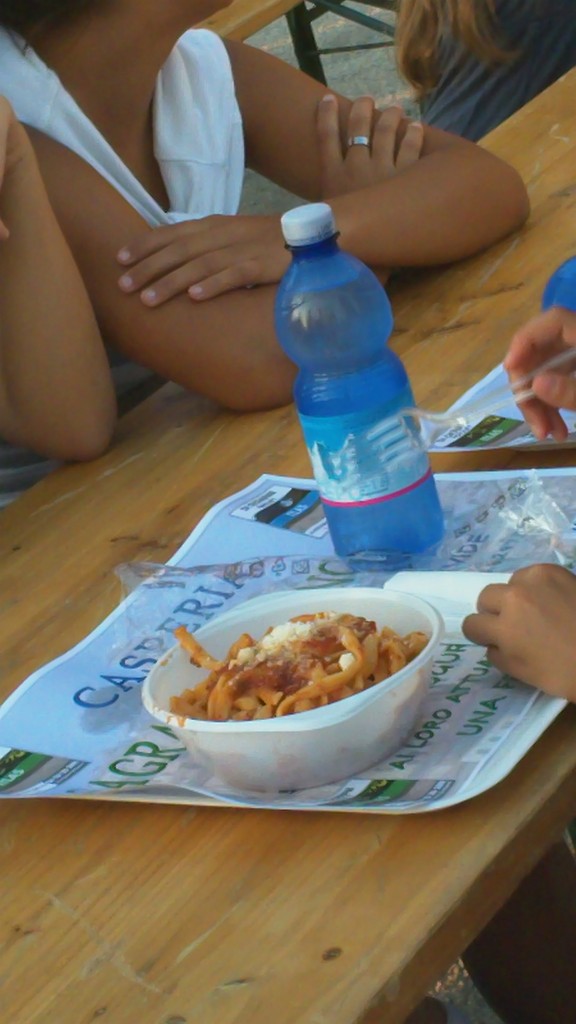 There are benches available where you could sit and enjoy the band while having your dinner. Yes there was a band but as we were there early, we didn't get to see them perform.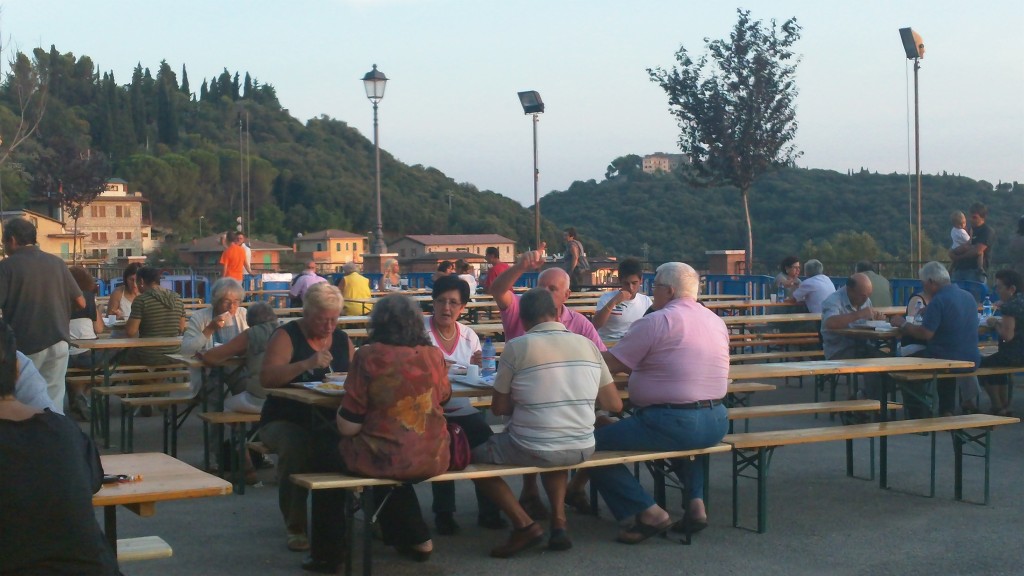 The sagra was held in the town parking lot so while there was space, there was very little parking and many people had to park at the foot of the town in the grounds of a sports center.
This town surprised and charmed me in many ways.  I heard they are also yoga retreats held here which would be a great getaway.  It's only a short drive from Rome and if you just want to get out for a day, why not drop by Casperia.