When we got to Positano last Thursday, there were posters everywhere about the Festa del Pesce which would take place that Saturday evening on Fornillo Beach.
We didn't come to Positano specifically for this and didn't know about it at all.  From what I had heard, some did come to Positano that weekend just for the Festa del Pesce.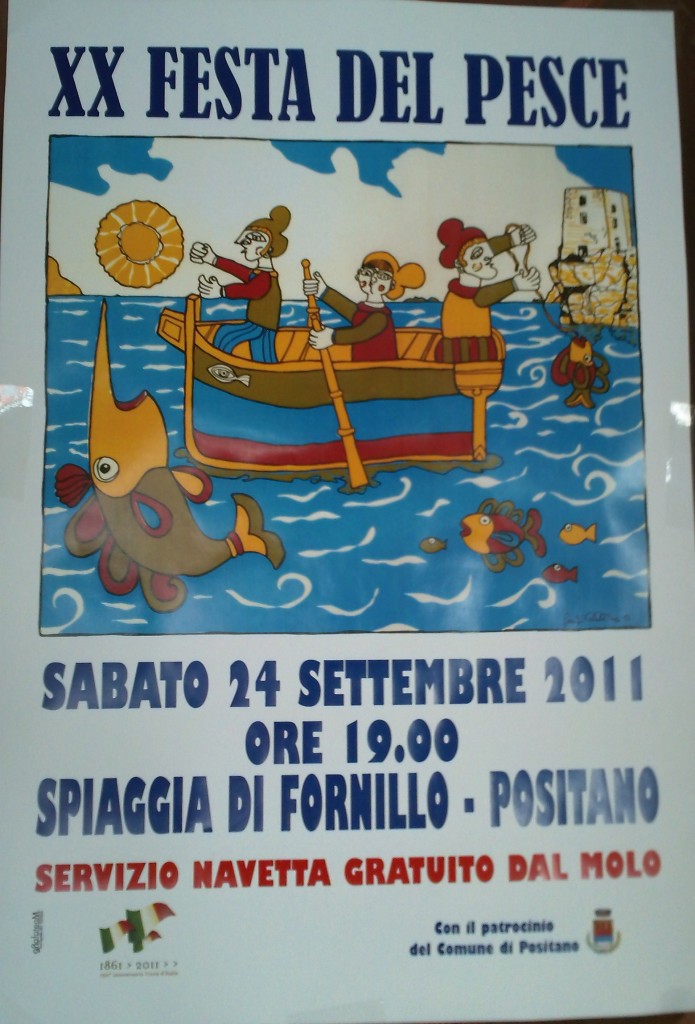 Although it's called "Festa" it's very much like a sagra with a casual setting and dishes served on plastic plates.  They had a good selection of food but overall, the quality of the food was average.  I will be going into the details about this.
Festa del Pesce in Positano: Setup and Food
What was rather confusing was the setup.  While there was a main counter to purchase the coupons for each dish, you really didn't where to go to pick up that dish.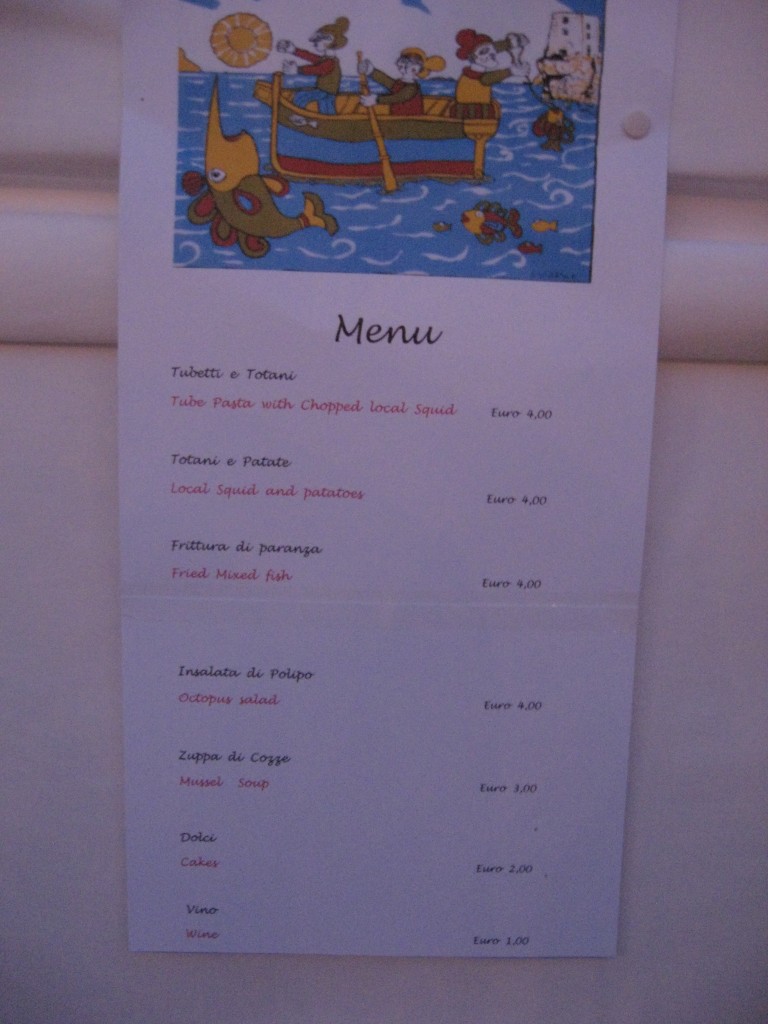 Each beach establishment on Fornillo Beach served one dish on the menu but there was no layout as to who served what. Everyone was asking everyone else and you can just imagine the confusion.
We got there at 7pm and tables were all already occupied.  Some had been reserved earlier and that was a really smart move.  Instead we sat at the bar counter where they sold water and other beverages at one of the establishments.  Fortunately, there were four of us – one held the space at the bar counter while the other 3 went to stand in line to pick up the food.

We ordered, tubetti e totani, totani e patata, insalata di polpo and frittura di paranza which come out to €16 for two people (not including drinks).  Extremely affordable by Positano standards and portions were decent.
The best dish that evening was the totani e patate.  Appearance-wise, it looks murky and not very appealing but it was full of flavors.  The totani was tender and more importantly, there were totani.
The reason I am bringing  this up is because the insalata di polpo only had potatoes and one polpo.  This was the same for the tubetti e totani where it looked like pasta with tomato sauce.  While I don't like pasta swimming in sauce, this dish was just a touch too dry.
If you are wondering why I didn't order dessert, well, I had a delizia al limone from La Zagara that afternoon.  That silky texture and delicate sense of lemon was still lingering in my mind.  However, a friend got dessert and when I had a bite, I was glad I didn't get it.
When I asked what it was, no one seemed to know.  It just felt like sponge cake soaked in pineapple juice. Bland and not worth the calories!
Beach Party in Positano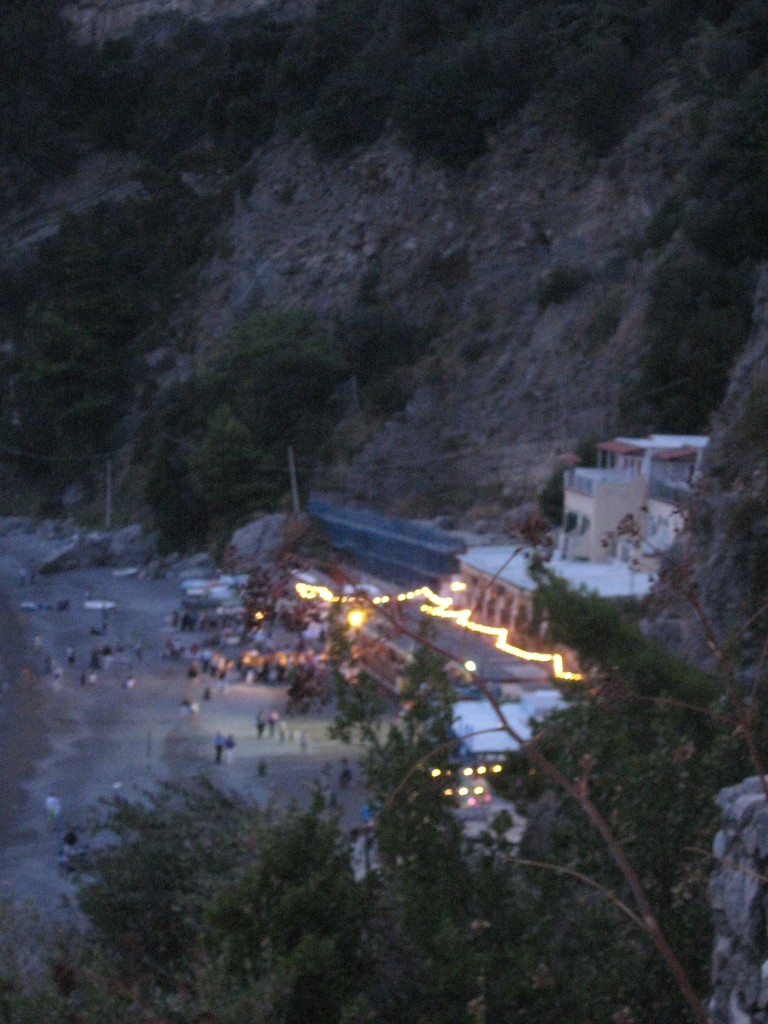 This felt a lot like a beach party and by 8pm every boat coming over to Fornillo was fully loaded.  Lines were long for the cashier and food.
As with all the sagras I have been too, there is always a band performing.  In addition, at this Festa del Pesce, there was this character going around with three drummers dressed up as sailor entertaining the crowd. Here's a video to give you a sense of the atmosphere.  Later that evening, there was a glittering and deafening display of fireworks.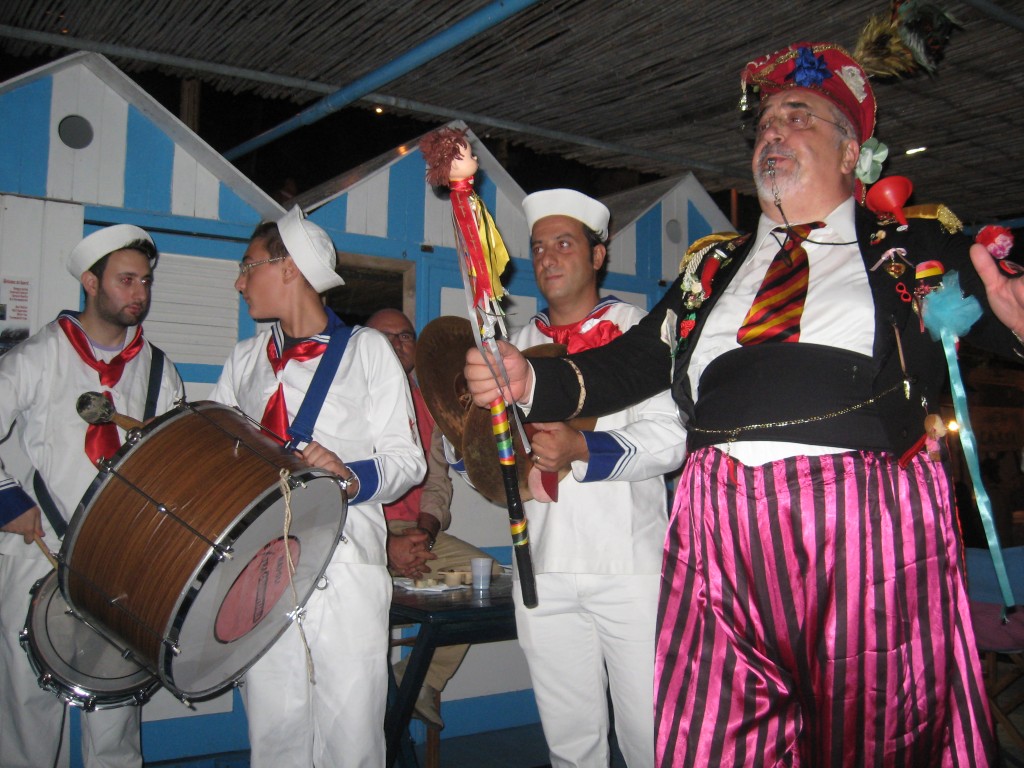 Overall, it was a interesting experience and holding the Festa del Pesce in September is a great idea.  It felt like this was town's way of having one last big party to celebrate the end of summer. This is, after all, Positano.