While Part 1 of public transport in Rome covers the basics such as the different types of tickets and where to buy them, this post will cover the metro and bus routes as well as a few tools to help you get around in Rome.
This post is as extensive as the first one and hopefully, it will clear any confusion regarding talking public transport in Rome.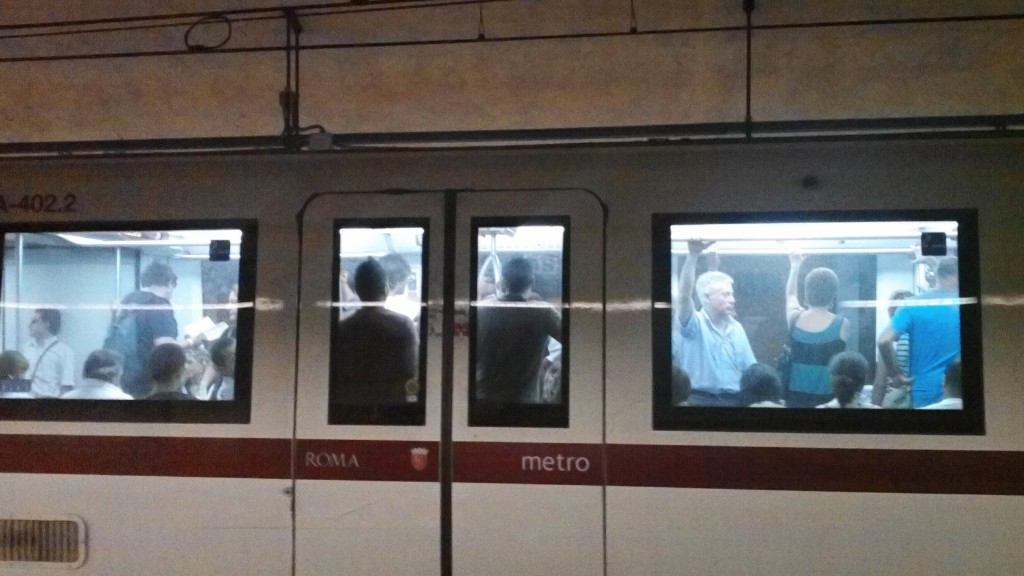 Metro Routes
Many friends and visitors have mentioned that taking the metro in Rome is super easy because there are only two lines – Metro A and B.  Both these lines cross at Termini Station (the main station) and if you need to switch, you would get off here.
Here is a map of the metro routes which you can also download from the ATAC website.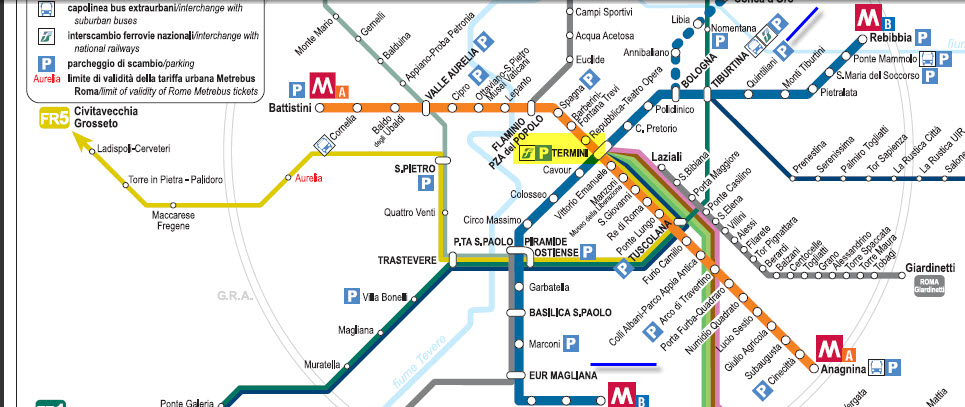 A quick glimpse of the stops of Metro A and B.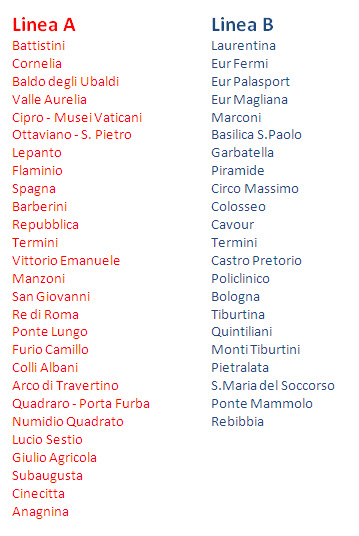 As mentioned in Part 1, you will need your ticket to get through the gates but when you exit, you won't need the ticket. However, if you have a BIT ticket, this does not mean that you can throw away your ticket once you are through.  Occasionally, there are ATAC staff who check the validity of your ticket at the exit. So please keep your ticket until it's expired.
Public Transport in Rome – Bus Routes
While waiting at a bus stop, you can often see the stops of a particular bus route.  Looking at the photo below, let's take for example #30.  From the arrow indication, it is headed in the direction of Laurentina and the next stop it makes after Via Torre Argentina is Teatro Marcello.
While some bus numbers (for eg. 40) show which bus stop you are at with a red border, others don't.  However, it's not difficult to figure out as right on top of the sign post, you see "Via Torre Argentina".
One problem that I encounter myself is that while on the bus, no announcement is made as to the stop.  What I do is count the number of stops to my destination but it's not an exact science as the bus may not stop at each one.  If no one signals they want to get off nor is there anyone flagging down the bus, it doesn't stop.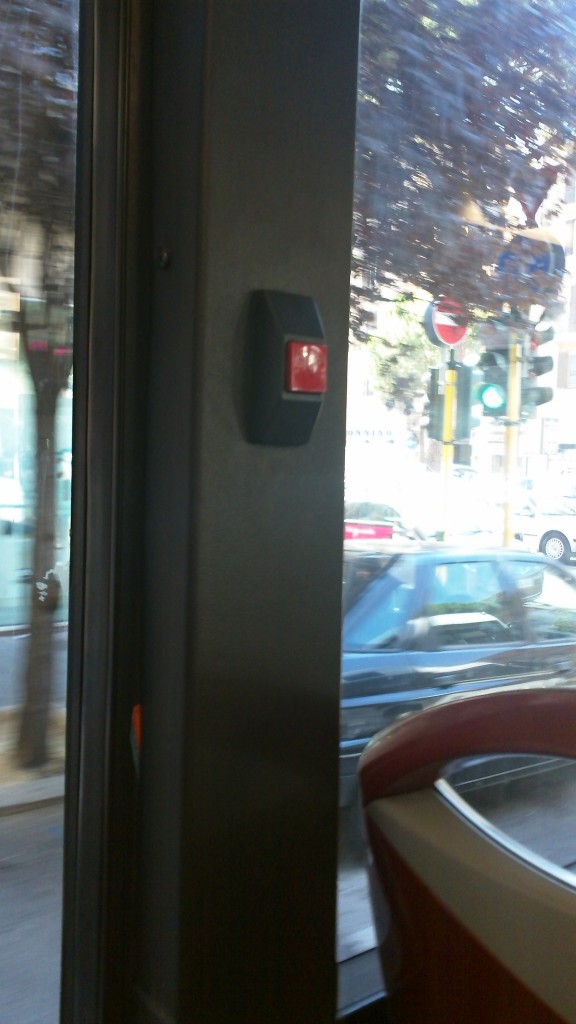 You could also tell the bus driver your destination and ask that he let you know when to get off. This is, of course, dependent on how nice that particular bus driver is.
Before I forget, when you want to get off, make sure you press the red button to signal the bus to stop.  If you don't, they won't stop.  I saw this happen yesterday and they were screaming at the bus driver.
Also, if you are waiting at the bus stop and see the bus you want to take is arriving, flag it down.  It has happened to me where I didn't and they just zoomed right by.
Now in Rome, there are quite a number of bus stops that show you how long you have to wait until the next bus arrives.  It's useful as there is no proper schedule and sometimes, the wait between one bus and the next is unreal.  Don't worry – I am not going to get into how inefficient public transport in Rome can get.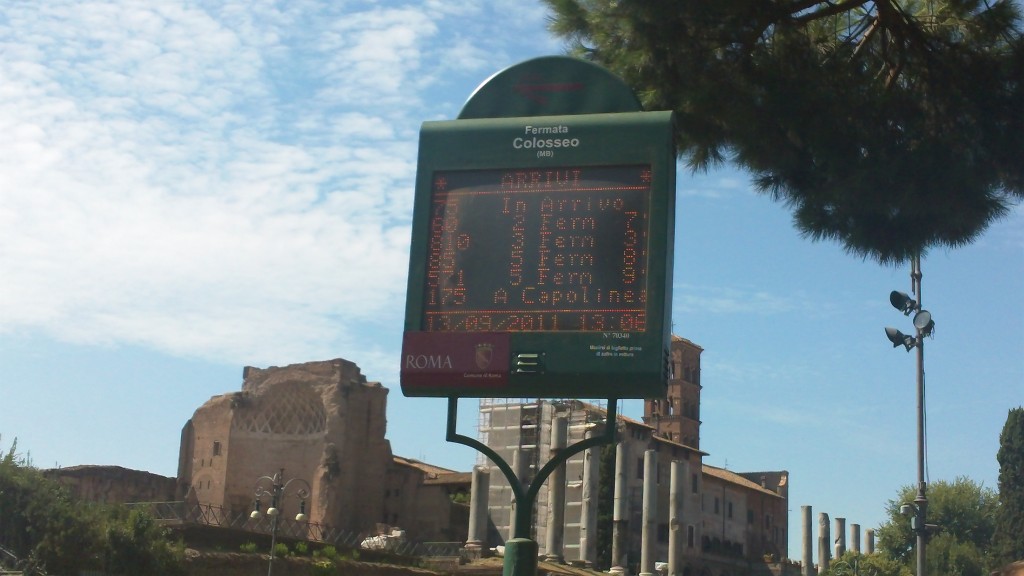 Tools To Help You Plan and Get Around
Route Planner
When you want to know what is the best route to get you to your destination, there is a tool on the ATAC website called "Route Planner" (in English)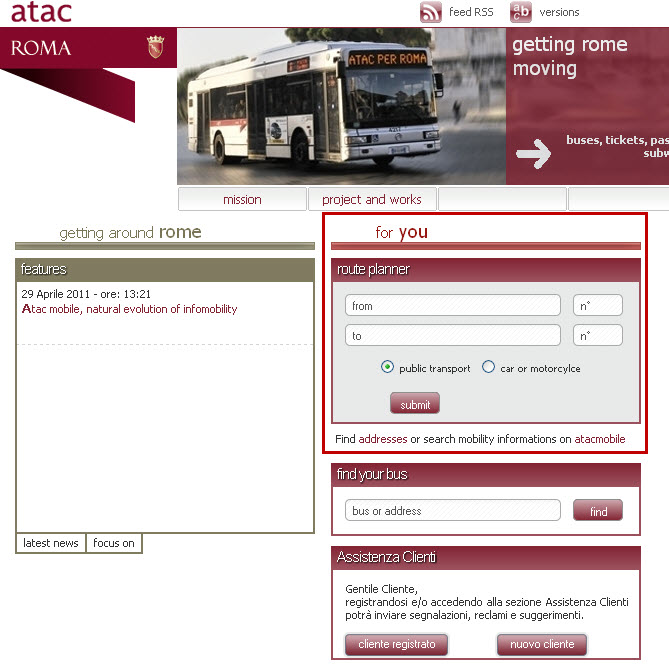 This tool will give you the best route to take based on the time of day.  So if you are planning the route for the next morning and doing the search at 10.00pm at night, you can change the options which is highlighted in yellow.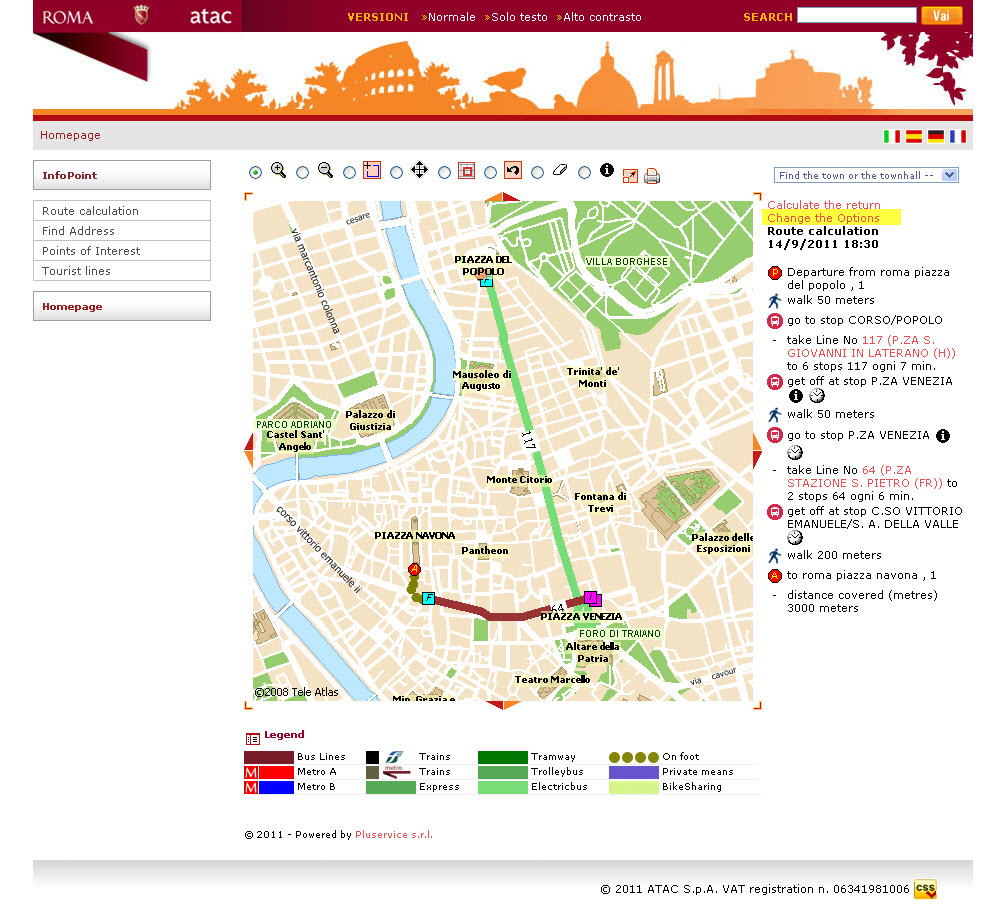 Click here to see what the page looks like for you to change options.
Checking Arrival Times – Buses
At some bus stops where there is no indication when a bus is going to arrive, I would connect to ATAC Mobile Muoversiaroma and click on the Bus Waiting Times (Tempi di attesa bus) link . 
Note: You can change the language to English. The screenshots below were from ATAC Mobile but the instructions are similar.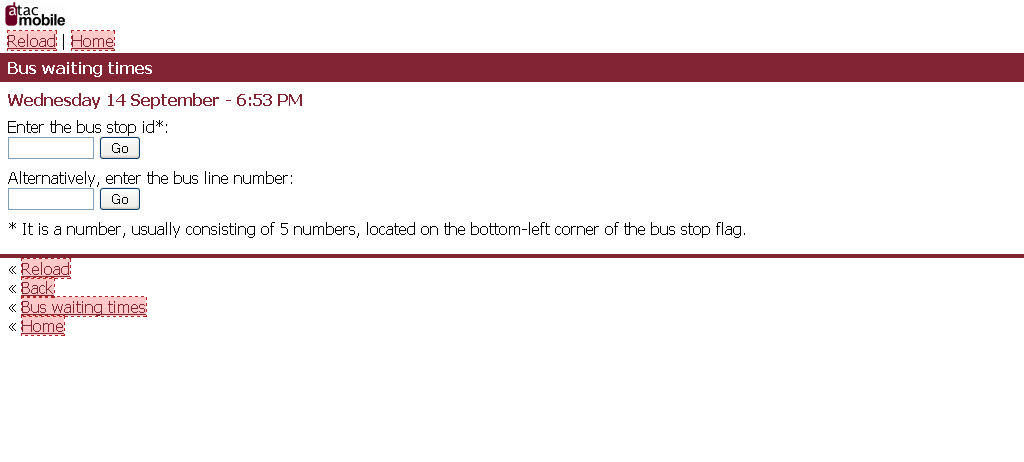 To find out the bus stop ID, look at the bottom left of photo below.  You see the number 79711 and that is the bus stop ID (always a 5-digit number).
Enter the ID number and you get a list of buses with their arrival time.
Few Words of Advice in Taking Public Transport in Rome
I hope the above information will help make it easier for you to take public transport in Rome.  Sometimes it can get really crowded on buses, trams and the metro so please make sure you keep an eye on your bags and wallets.
Like most major tourist destinations, there are pickpockets in Rome. Carry your bags in front of you and wallets in the front pocket.  As for myself, I hold my bag close to me. It's just taking precautions because it's no fun when you are the victim of pickpockets.
If you have any questions or need clarification, feel free to ask and I will try my best to give you an answer.  In addition, you can always check the ATAC website for latest news on public transport in Rome.