Today I just happened to see that there is a bus to help you do some serious shopping in Rome.  This line is called "Shopping Bus 1" and runs from 8th to 24th December 2011 and again from January 2nd to 29th 2012 from 11.30am to 8.30pm.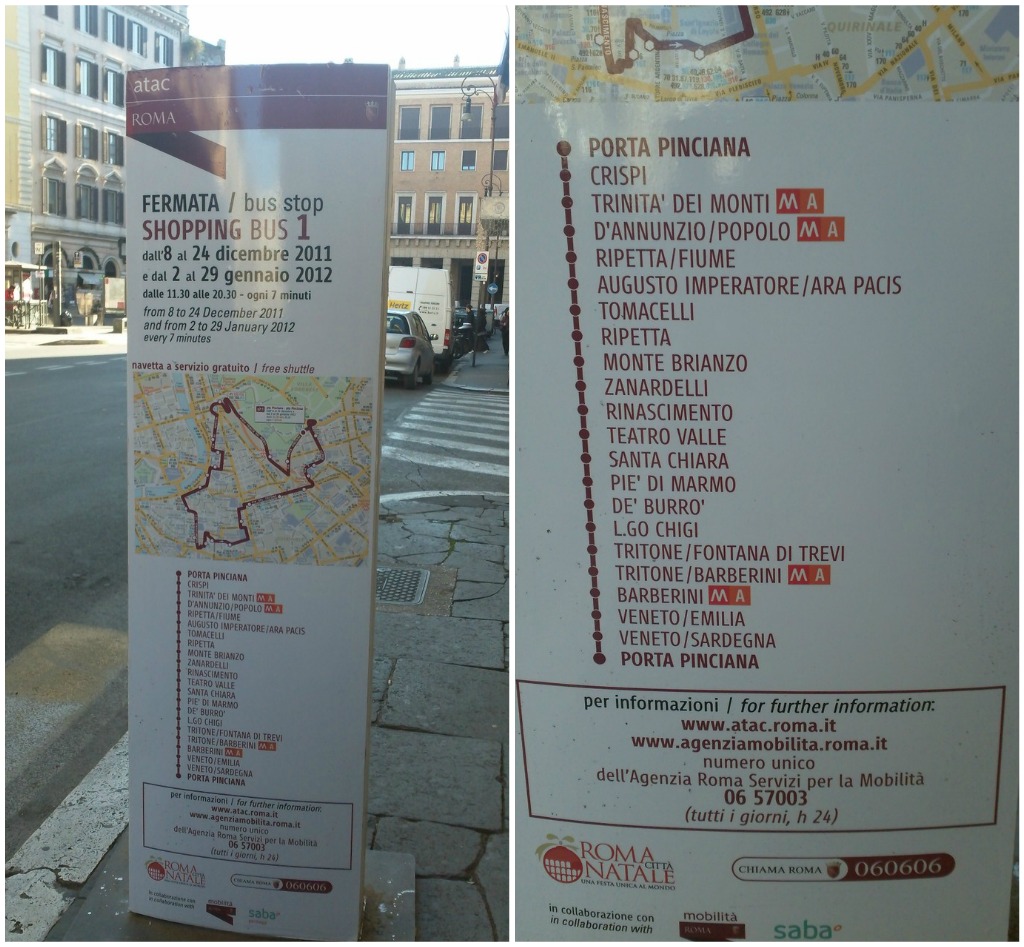 As some shopping areas aren't close to a metro this Shopping Bus makes it easier to get around and the best part is that it is free.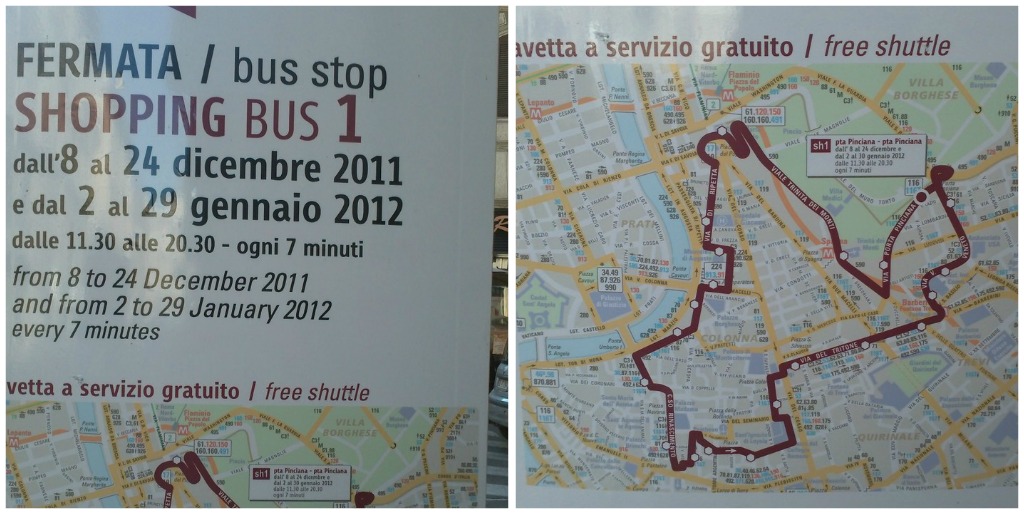 When shopping in Rome, don't expect that you will be hanging out in Malls.  Shops are usually individual and specialized stores along a stretch of road and therefore, it's not as common to find huge departmental stores in the historic center.
There are some malls but they are often located in the outskirts.  However, one mall in the center is Galleria Alberto Sordi on Via del Corso and a decent department store which has almost everything under one roof is Coin which is on Via Cola di Rienzo and Via Appia.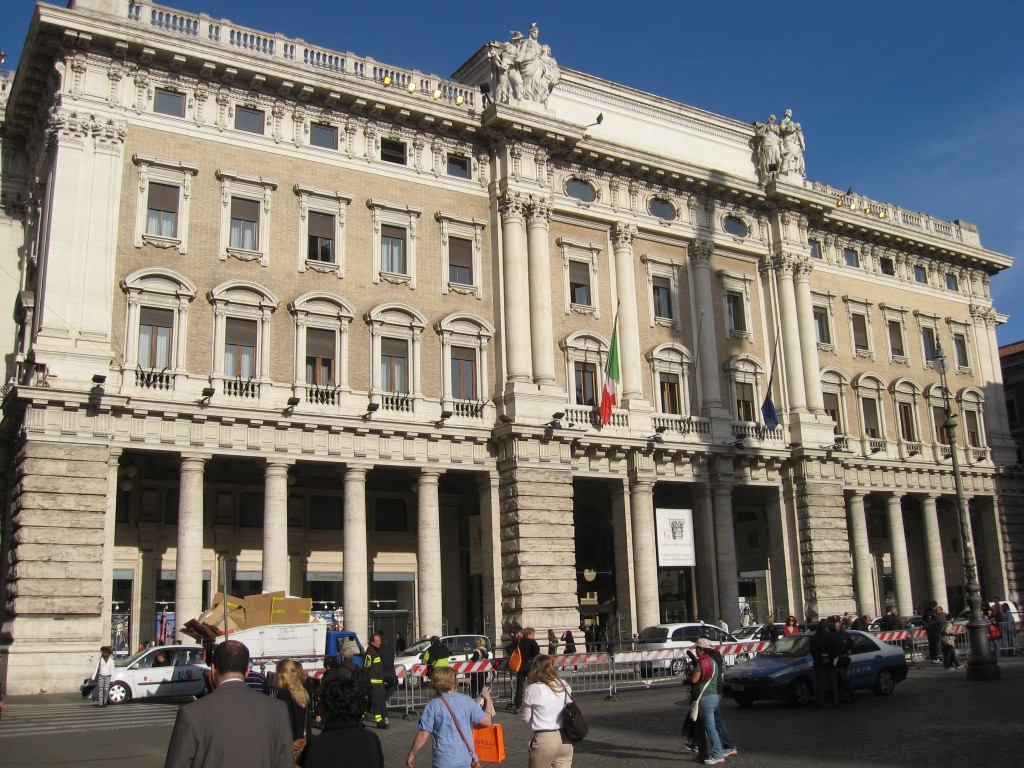 While most people are still doing their last minute shopping in Rome for Christmas, I am ready for the sales. This year, I already have a few things in mind that I would like to buy.
Here are a few main areas that I usually head to for some shopping in Rome.
1. Via del Corso: You could easily spend a day shopping along Via del Corso and the side streets and still not cover everything.  For shoppers, this is the place to be as you will find that most well-known names have a store front along or near this street.  Now during the holidays, Via del Corso looks magical all lit up.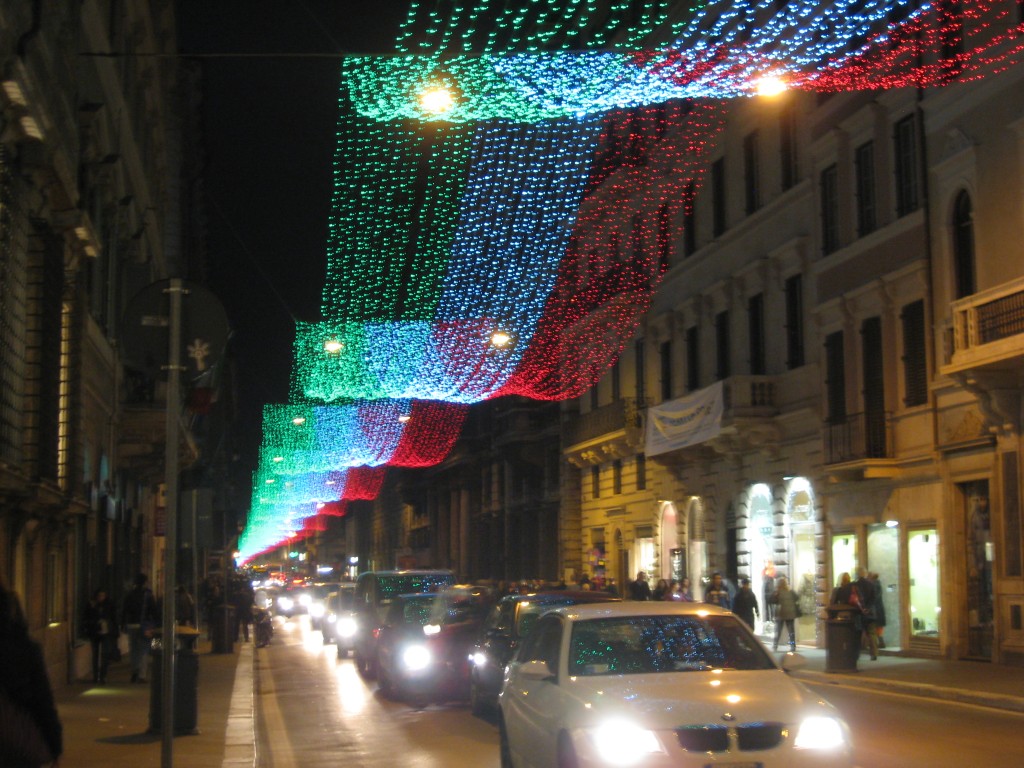 2. Via Cola di Rienzo: In the Prati neighborhood, Via Cola di Rienzo stretches from the near the Lungotevere to near the Vatican City. Perfect for after a visit to St. Peter's and The Vatican Museums! To get to this area, you can take Metro A getting off at Lepanto or Ottaviano.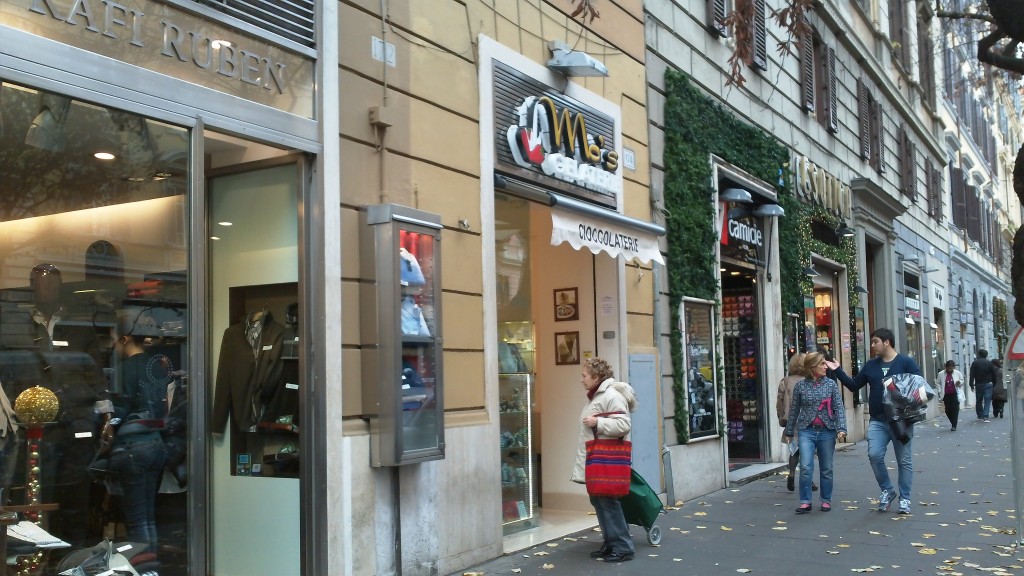 3. Via Appia: This shopping area in Rome is popular with residents and occasionally I do see a few tourists who make it here.  It's actually very accessible by taking Metro A and getting off at San Giovanni.  By bus, from the Colosseum, you can take #85, 87 or 810.
4. Via Nazionale: I don't often shop on Via Nazionale and when I do, I start from Repubblica (Metro A) and make my way to Via 4 Novembre and then to Piazza Venezia.  If you plan for a day of shopping in Rome, you could start here and continue your shopping spree on Via del Corso.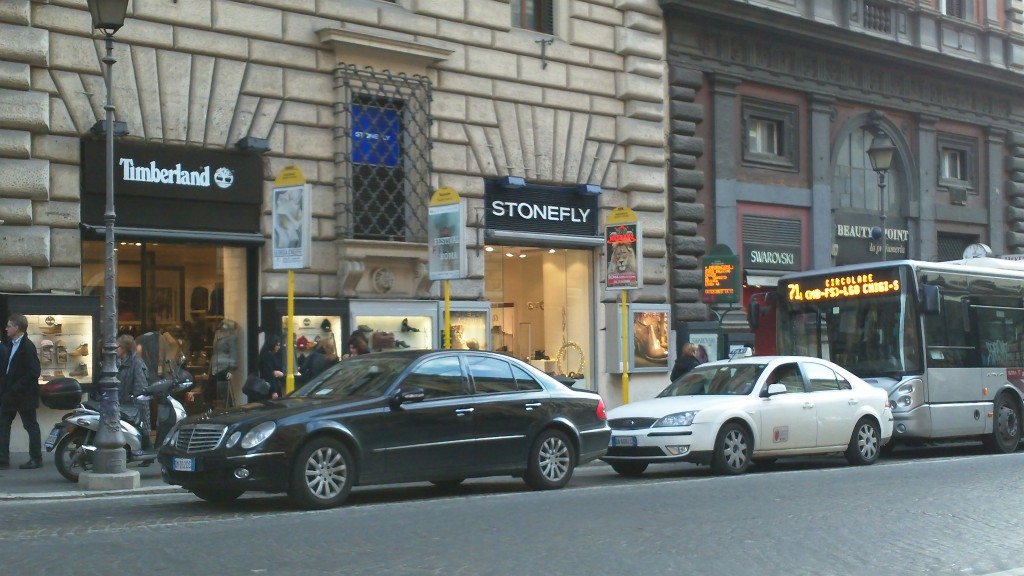 More Shopping in Rome: Castel Romana Outlet
If you still want to do more shopping in Rome, there is also an outlet outside town called Castel Romana.  They run shuttles from Via Marsala near Termini and Piazza Risorgimento near the Vatican to the outlet.
The cost of a return ticket is €13 for adults and €8 for children.  Alternatively, you could call them up to arrange a shuttle from your hotel and for more details, here is a link to their website.
While Rome is known for its spectacular attractions, it also offers shopaholics an extensive range of shops.  I hope this post has given you some ideas and if you are here during the sales period, "Happy Shopping in Rome!"