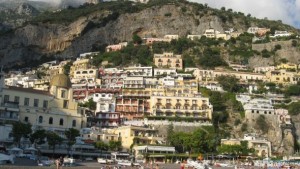 This summer, we didn't get to visit Positano and as it has been a while since we were last here, we decided to drive down this past weekend.
I think we made the right decision to come to  Positano in September as the beaches were pretty deserted but the water still warm enough for a swim.  It's really the perfect time!
There were still a good number tourists around town and little did we know that was a Festa del Pesce taking place on Fornillo Beach that Saturday evening. The town was still buzzing but definitely not crowded compared to August.
You could find parking just outside the town if you wanted to save on parking fees but we decided at the end to park in the garage. The cost of parking is €20 per day, a bit steep but that's the price you pay for convenience in Positano.  It's already a touch cheaper since it's the end of summer.
While I have covered some details about the beaches in Positano, there is an update.  The fee for the Spiaggia Grande is €12.50 to have a sunbed and use of facilities.  You do get a better view of the town while on this beach.
If you choose to go over to Fornillo Beach and are lazy to walk there, there is a boat shuttle that runs from 10am to 1pm and 4pm to 6pm from one of the establishments there. The shuttle is free.  If you are not sure which boat to take, just ask.  Everyone in Positano speaks English!
Honestly, the walk to Fornillo isn't that long and is pleasant. The only "tough" part is the last stretch where there are stairs going to the beach.
Shopping in Positano
While most tourists head to Positano for the beaches, there is also a surprise that awaits those who love shopping.  And with summer coming to an end, you can get some pretty good bargains.
There is a dizzying selection of shops while walking to the Spiaggia Grande  from Via dei Mulini. Here is a video of the walk. The clothes here are typical of Positano and called Positano Fashion.  If you happen to have a less-than-perfect day for the beach, then hit the shops!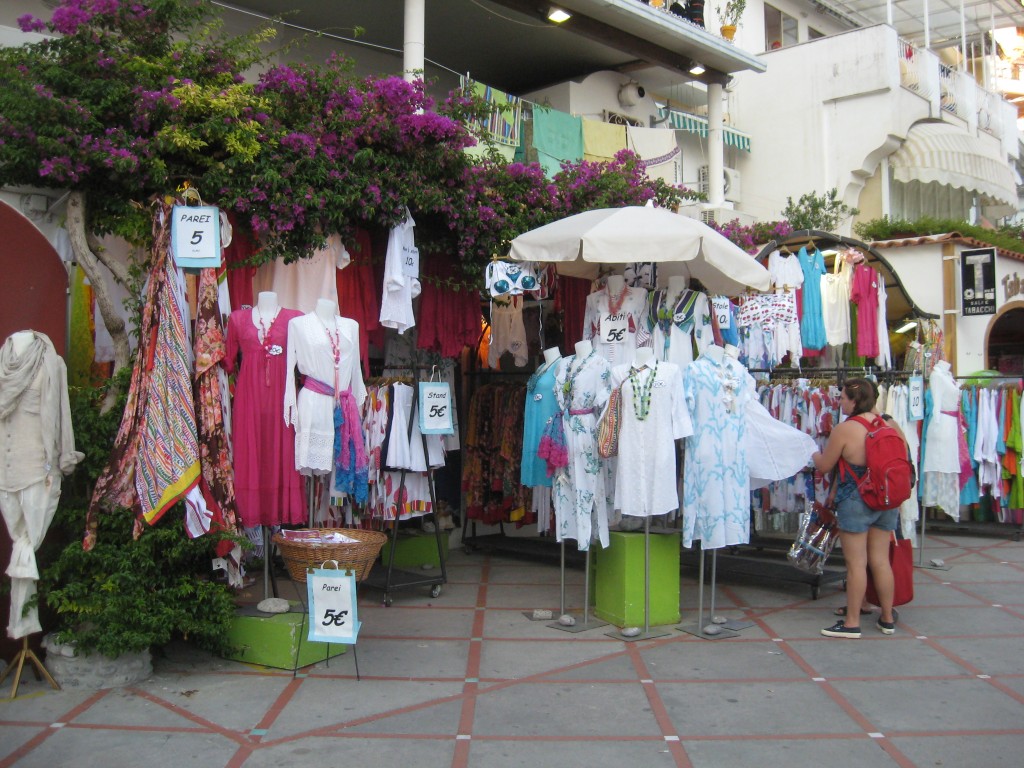 Another typical item you can get in Positano are handmade slippers.  You choose the style and it's made on the spot.  They costs about €50-60 and if you think that's a lot, welcome to Positano.  Things here tend to be on the expensive end.
I have several pairs myself and been asked if these slippers were comfortable. I will tell you they are only meant for short distances.  These are not what you want on your feet if you plan on doing a walking tour that lasts several hours.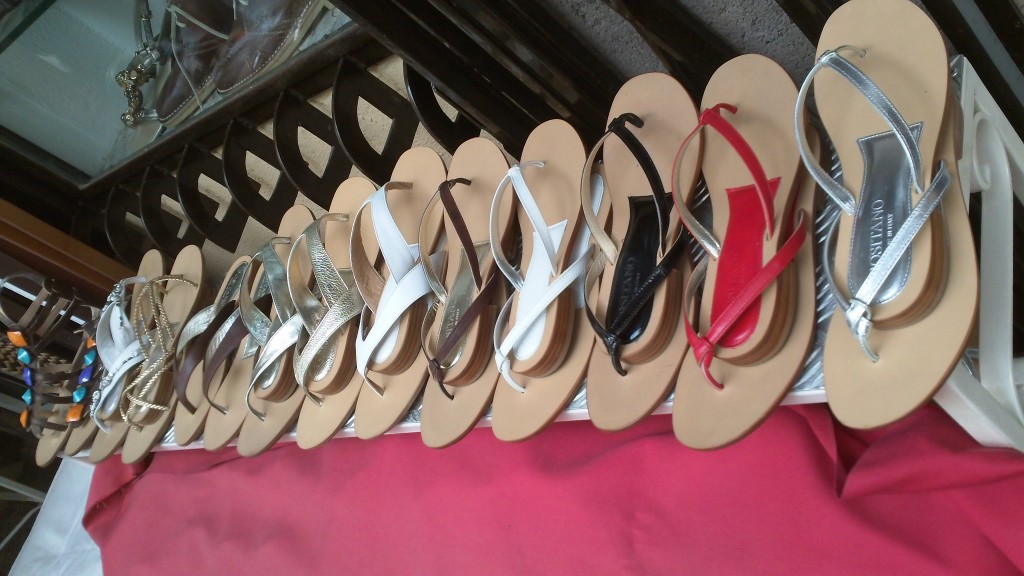 And don't forget the ceramics.  I love Vietri ceramics but this time around, I didn't get the chance to add to my collection.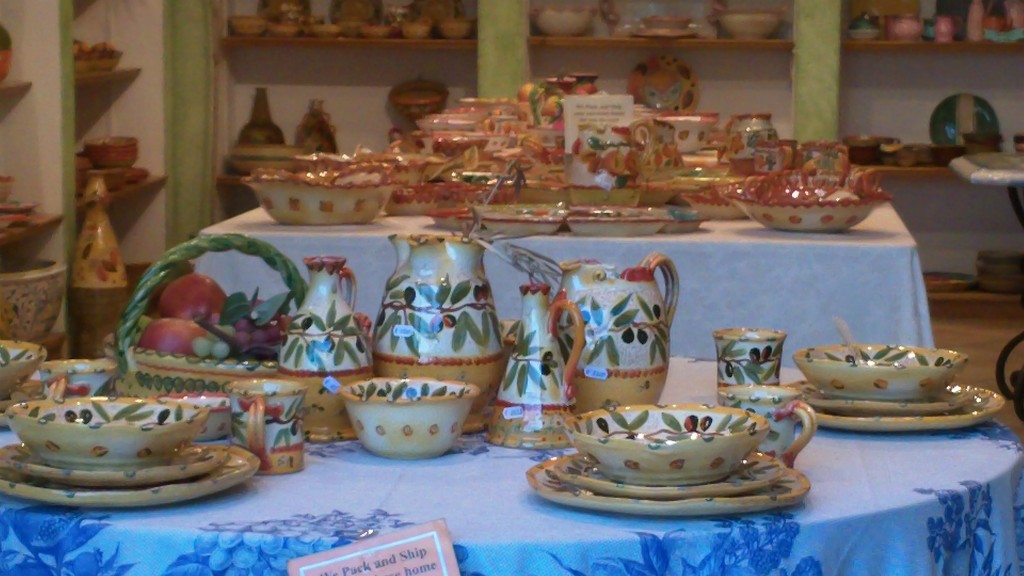 If you are planning on buying some gifts for friends, what about a bottle of limoncello?  It's more difficult to carry but your friends will sure appreciate this genuine souvenir from Positano.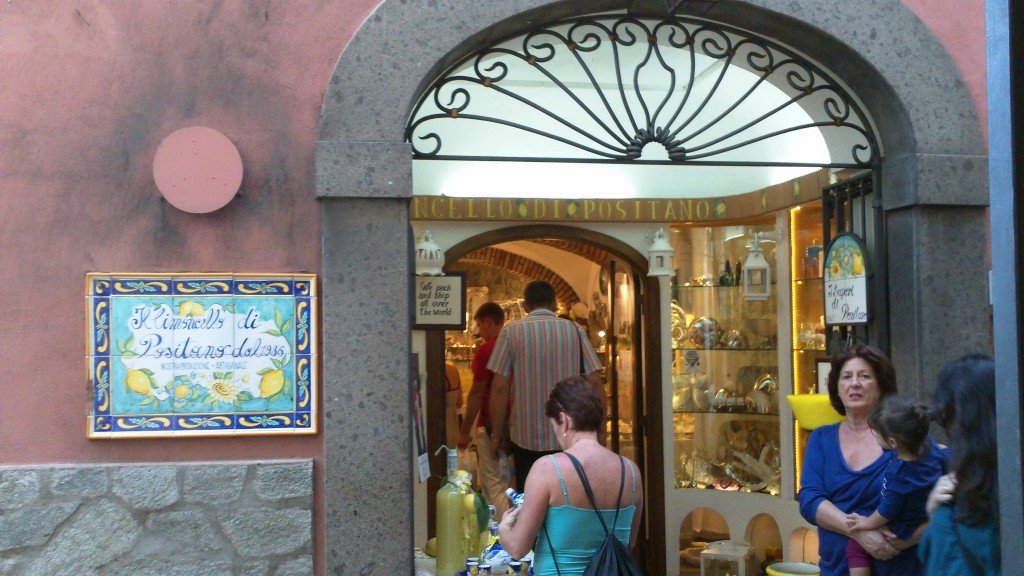 Important Travel Tip for Positano
If you have done research on Positano, you know it all about stairs.  Cars do not have access to the beaches and that's the beauty (and price) of this town.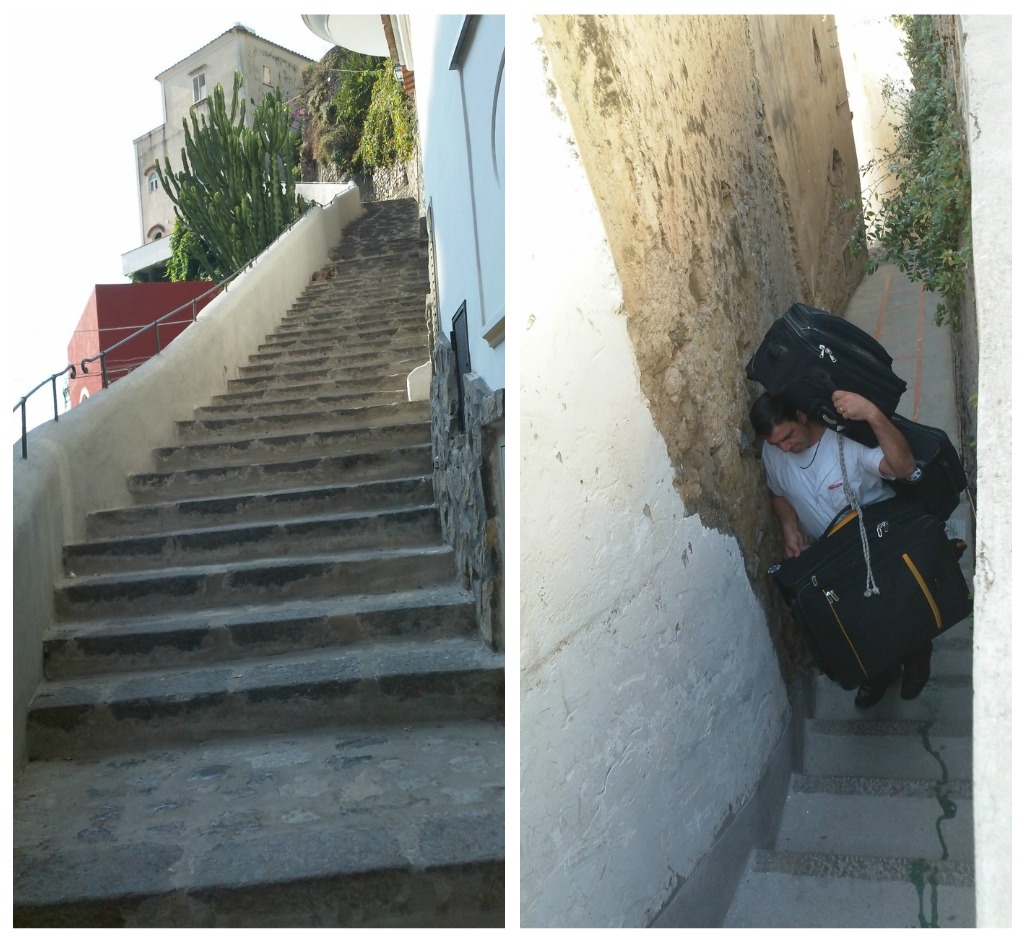 I strongly advice you to travel light. It maybe a real challenge to do so (it is for me) but it's much better than having to deal with lugging around heavy bags. We have had friends who now know that when we say "Please travel light", we really do mean that.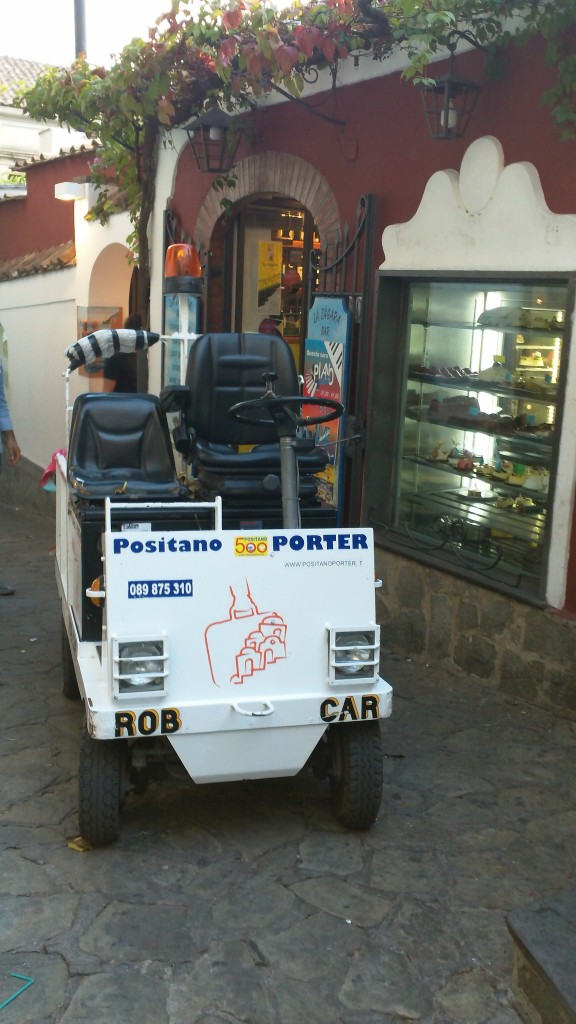 Alternatively, you can always use one of the porter services available but I am not sure how much they charge.  Just keep in mind that you pay for convenience in Positano.