The view you get from Villa Rufolo in Ravello makes you feel like you are on top of the world. Breathtaking is an understatement! Ravello, in general, gives you the sensation that you have stepped into another world, one that is beyond the hustle and bustle of our world.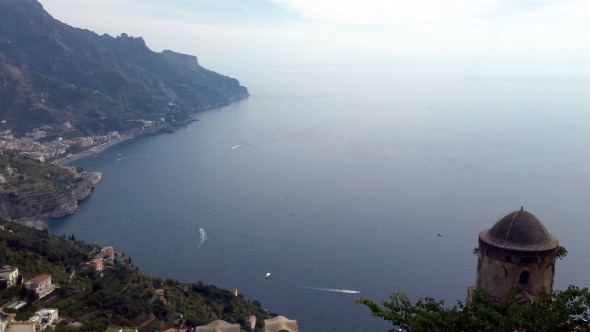 Here in Ravello, you just experience a sense of serenity and the views constantly remind you that Ravello is a place to get away from it all. However, this doesn't mean that Ravello is a sleepy town. The Ravello music festival is well-known and held every summer with a handful of events taking place in Villa Rufolo.
As I had never been to Ravello, we decided to make a quick stop there after our trip to Positano in September.  When we got there, we strolled around and passed by the acclaimed Hotel Caruso which is part of the Leading Hotels of The World.
The reason the Hotel Caruso stands out for me is that while glancing through a travel magazine a few years back, I saw a view of their pool and all I could say was "wow, wow, wow!!"  I am sure you will too. If you have more than change to spare, this is the place for you with a room rates starting at close to €700 a night.
Want to get a glimpse of the view that guests at hotel are treated to?  Next to the hotel, there is a garden which gives you a gorgeous view and while it's not the Hotel Caruso, it's free.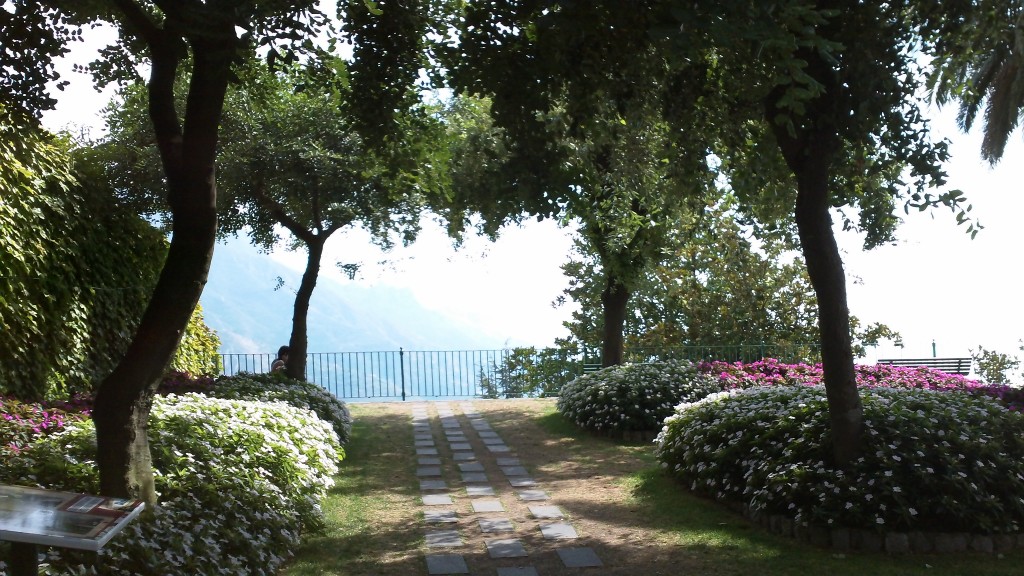 Ravello: Villa Rufolo
Since we were rushed for time, we decided only to visit Villa Rufolo.  The entrance fee is €5 and you are given a small pamphlet with information about the different sites in Villa Rufolo.  If you have a mobile device with you, logon to their wifi network to access their multimedia guide.

The Villa was simply enchanting and together with the views you get, the colors of the garden make this place magical.  To imagine that the Ravello Music Festival is held in the gardens or the Belvedere area, it's no doubt you will have an unforgettable experience.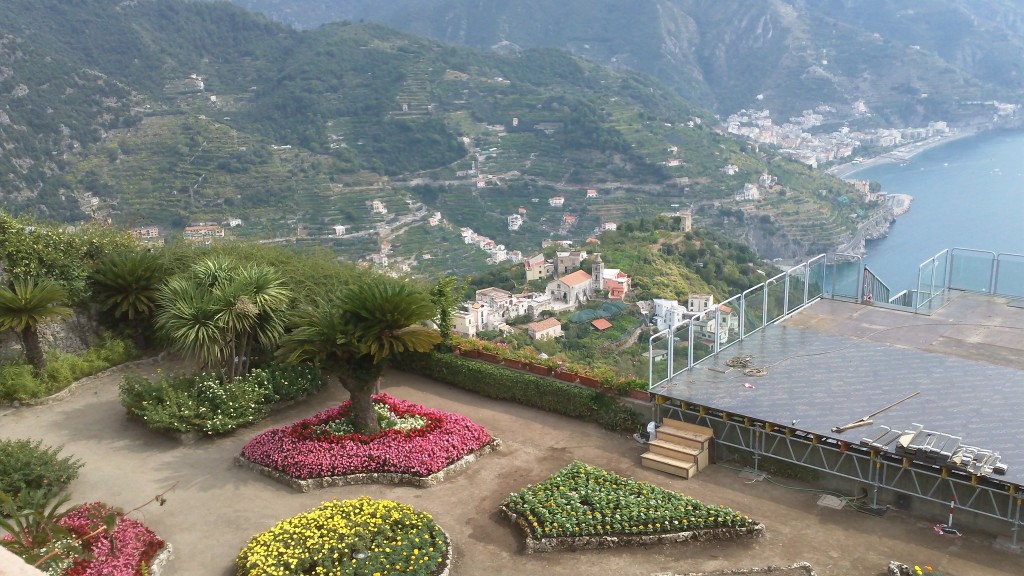 Ravello: Worth A Longer Visit
While we often just stay in our Positano house when visiting the Amalfi Coast, I would seriously consider spending a few nights in Ravello to completely unwind.  Positano and Amalfi are often very busy with loads of tourist and if you want a few days of peace and quiet, Ravello is the perfect place to be.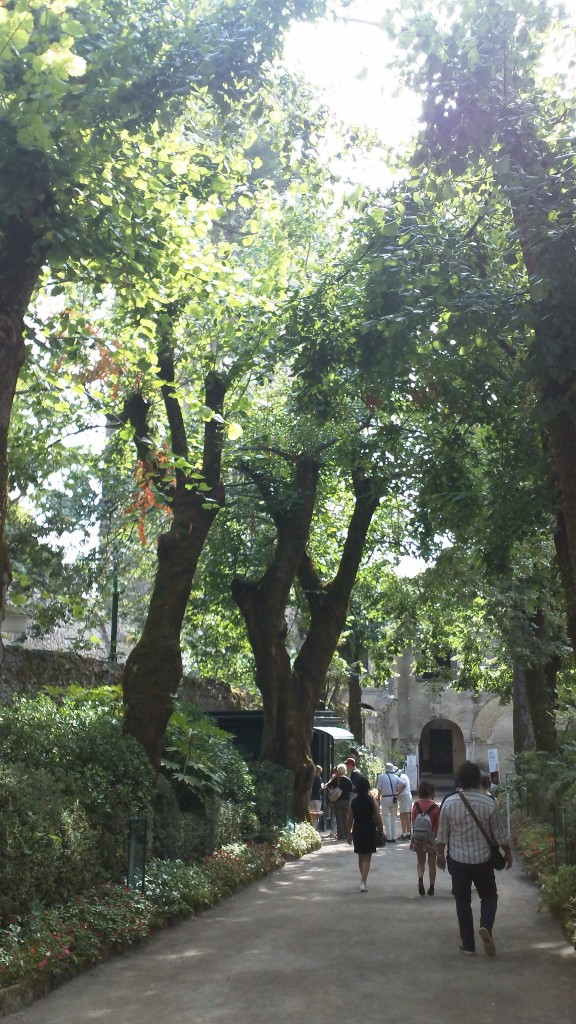 If you plan on visiting the Amalfi Coast, don't forget to include Ravello in your itinerary.  If you have been to Ravello, what's your experience like?