At the last minute, we found a bed and breakfast in Maremma!  Last minute means we were on the highway on our way to Maremma when we got a call from the bed and breakfast to confirm availability.
I admit it's our fault as we decided on Thursday to leave for the weekend.  We called many places but as we were going there with sister-in-law who has 3 children, we needed to find a bed and breakfast in Maremma that had 2 rooms available.
We honestly didn't think it would be that difficult as it was not a long weekend.  We decided that if we didn't find a place to stay, we would drive back to Rome.  After all, it's just a 2-hour drive (151km).
Bed and Breakfast in Maremma: Le Chiuse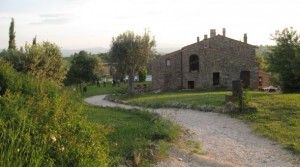 This was the bed and breakfast in Maremma that had availability.  The slight issue was that they only had one room available and the other was an apartment which was located within the grounds but it was a 5 minutes drive from the reception.
Since beggars can't be choosy, we confirmed the booking.
Headed to Le Chiuse, we went through the town of Manciano and got a bit lost.  Thank goodness for navigators which we decided to turn on to guide us there!  The road leading to the bed and breakfast was narrow but it wasn't a busy.
When we got to this bed and breakfast in Maremma, I was pleasantly surprised.  Since my sister-in-law made the calls, I really didn't know what to expect.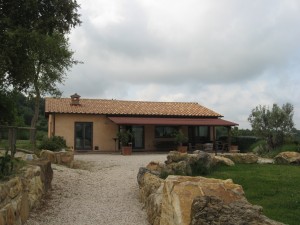 The grounds were huge and well-kept.   We went to check-in but only found a lady working in the kitchen.  She was apparently preparing dinner for that evening.
She showed my sister-in-law her room and I wasn't impressed.  However,  it was spacious with one king bed and two twin beds.
After we had checked out the room, another person in another car showed us how to get to the apartment.
Bed and Breakfast in Maremma: Apartments
The apartment was further than we had thought and in the middle of nowhere.  Not that it's bad because it really was nice to be away from everything else.
The road wasn't the best but you could get there with a normal car.  We were worried that coming back at night we will miss the roads since they were not lit.  We just made note of a few key landmarks.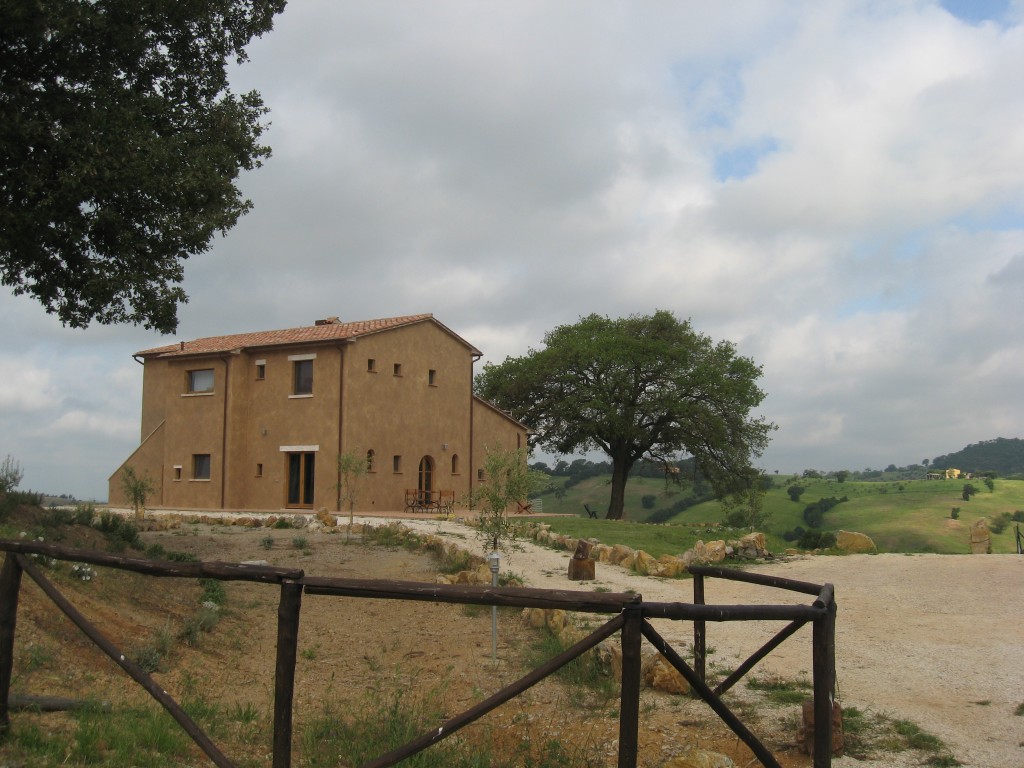 The location of the apartment was perfect and the only thing missing was a pool right in front.  I forgot – one thing that really bothered me was that there had a small window in the bedroom without shutters or curtains.  This meant that the light came into the room at 6am!  Not necessary great when you want to sleep in a bit more.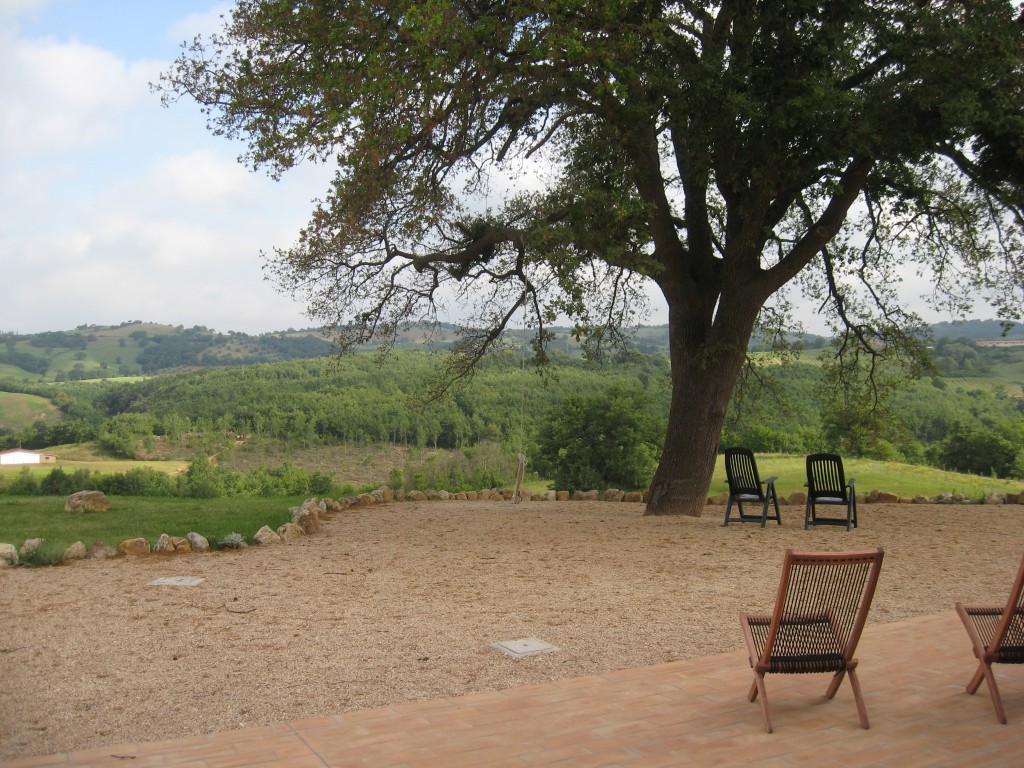 Below is the open kitchen area that is adjacent to the living room.  Since we were only staying a night we didn't cook.  The living area isn't big but decent for 4 people.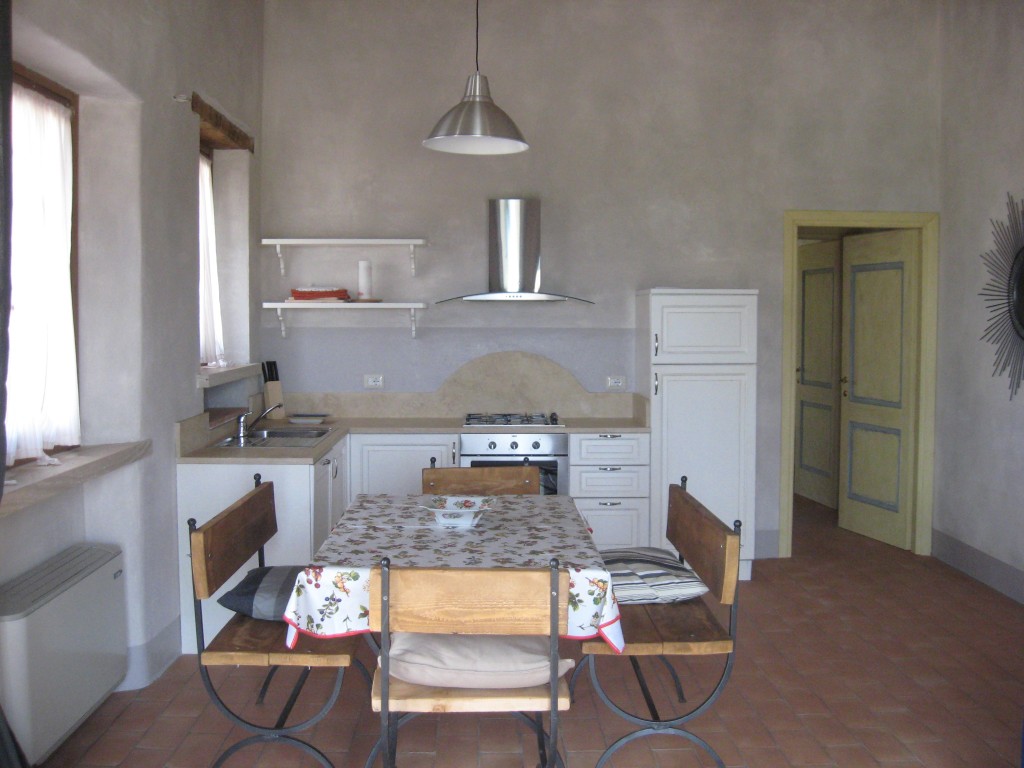 Although the apartment in this bed and breakfast in Maremma is a better option that the rooms, I am not sure if I will come back here.  The fact that small window can't be covered (and I don't see why not) is a big factor in my books.  Yes, I want to sleep in when I am on holiday.
We chose to go to this bed and breakfast in Maremma because it's not too far from Rome. Initially, we didn't know the price when we booked so when we got the bill for 150 euros per room per night and including dinner, it was very reasonable. So that's a plus.
If you are just looking for a nice bed and breakfast in Tuscany, check out this bed and breakfast in Montepulciano.
Click here for more details and photos on this bed and breakfast in Maremma.