There are many things to do in Rome, Italy that you are often spoilt for choice.  It's always a difficult decision as to what to see and do when time is limited.  First-time visitors to Rome often schedule a pack day of sightseeing and it's only natural to do so as you want to make the most of your time.
While you shouldn't miss the main sights such as the Colosseum and the Roman Forum, how about slightly going off the beaten track and joining a food tour?  No one can deny that Italian food ranks among the top cuisines in the world and as you are in Rome, get more insights into typical Roman dishes.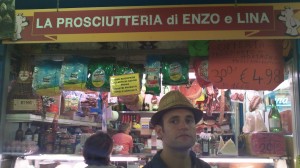 Recently, I was fortunate to meet Kenny who is the co-owner of Eating Italy Food Tours and the entertaining host for the 3.5-hour food tour.  If there was ever a story-teller, Kenny is the man and his stories kept us captivated like school children eagerly waiting to hear what happened at the end.
The tour covers the Testaccio neighborhood and one of the guest said it best when she said "How can there be so much history just in one neighborhood?"  What Kenny does best is not only letting you sample some incredibly tasty food but he also shares historical and cultural highlights of Testaccio.
"Sample" maybe too light of a word because by the end of the tour, I was so full, I had to skip gelato.  And if you know me, I am a huge dessert lover and almost never skip gelato.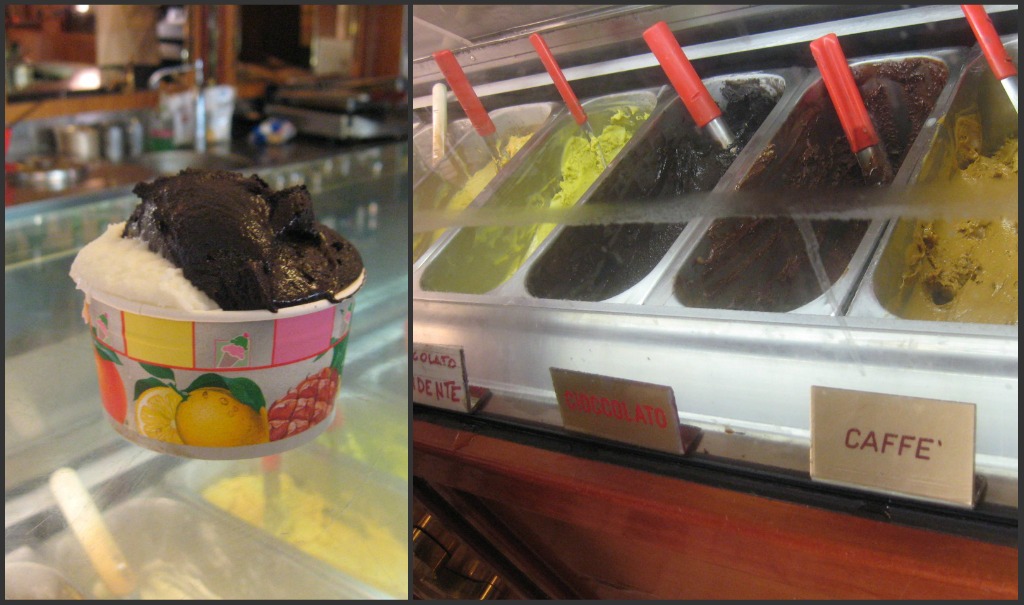 That's to tell you how much we ate.  Kenny mentioned that his tours are not meant to make you feel that you need to "roll out the door" but as there was a misunderstanding with a restaurant, we got more than usual.
Regardless, it's a good amount of food that you will taste and all of them of lip-smacking good!
We started at the Testaccio market and I finally met the famous "Tomato Poet", in the video below, Kenny shares his story but you can also read the post about the "Tomato Poet" here.
At the end of the tour, when Kenny asked us what we liked best about the tour, I mentioned the Testaccio Market. The reason that's one of my favorites is because I enjoyed learning more about the people who run those stalls.  Kenny seemed like he grew up with these people as he gave us very detailed information about each of them.
After the market, we headed to Volpetti, a completely different experience altogether.
Here they have a massive variety of cheeses, seriously aged balsamic vinegar and really expensive culatello.  We tasted pecorino with truffles, 25 year-old balsamic vinegar which was an explosion of flavors in your mouth and a few slices of velvety culatello.  Click here to see the video of Kenny's explanation of prosciutto.

The staff at Volpetti put on a performance for us and even opened an special edition 100-year old balsamic vinegar to show us.  And no, we didn't get to taste this.
After spending way too much time in Volpetti, we popped into the pastry shop which was just a few shops away.  I just love pastry shops and could have tried everything in there.  Here we got a taste of tiramisu in an edible chocolate cup.  The highlight wasn't so much the tiramisu but the edible cup.  The combination of the two was very satisfying.

After all that food, we made our way to visit a cemetery.  No, it's not meant to tell us anything!  Surprisingly, it didn't feel like one at all and was very well maintained. What was incredible is that just outside the walls, there is usually a good amount of commotion.  This is the resting place of the English poets, Shelley and Keats.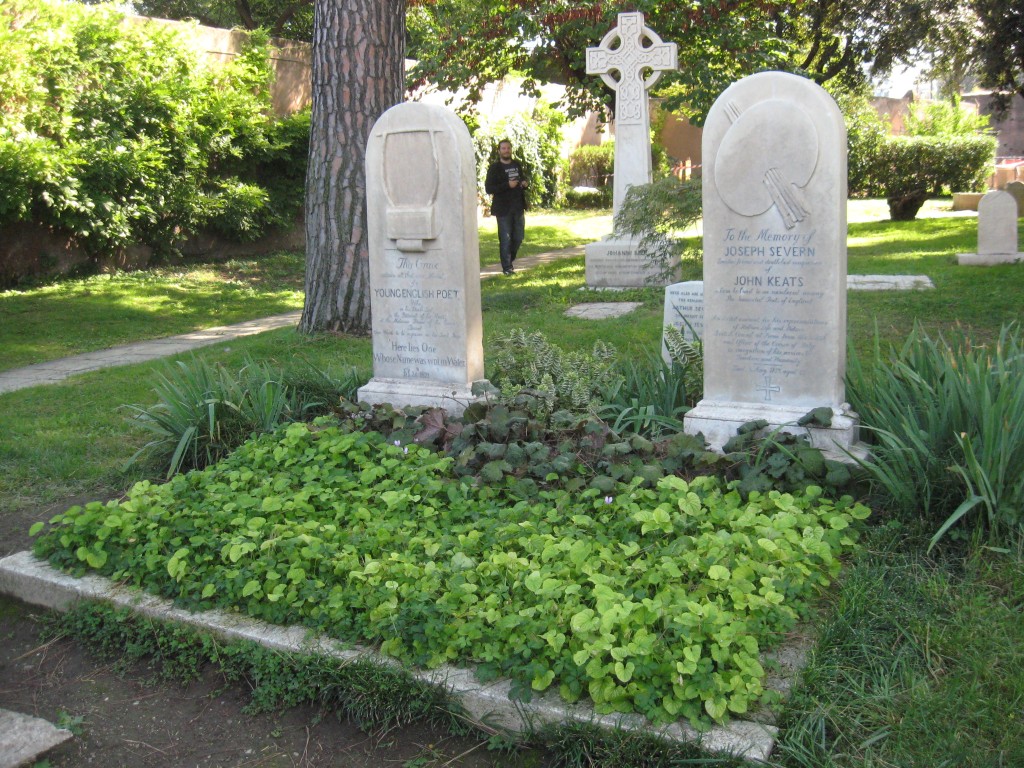 Following that, we visited several other notable sites before making a stop to taste suppli genovese.  I have had suppli before but the chunks of slowly stewed meat gave this street food a new twist.  Mouth-watering!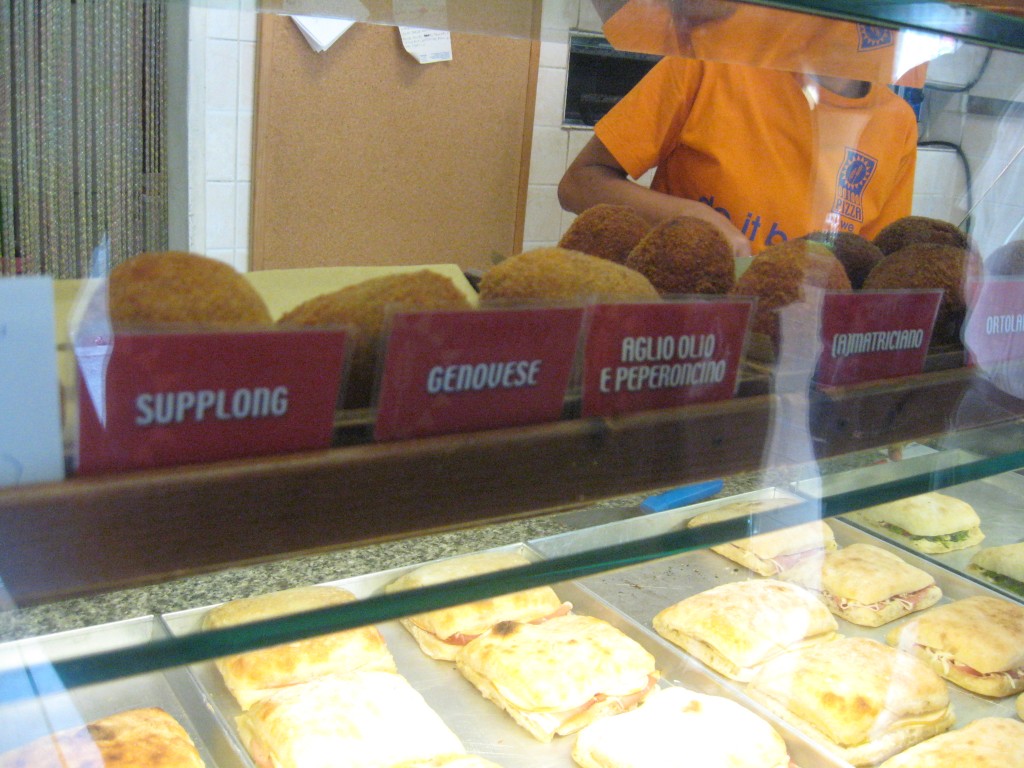 Before heading to lunch, we stopped at a bench and was treated to a fascinating story by Kenny. For Kenny's sake, I held back from taking a video so  you'll just have to go on this tour to find out what that story is all about.
Lunch –  oh what can I say but we had generous portions of a very comforting dish of fettucine with truffles and mushrooms and the classic bucatini all'amatriciana. I wasn't able to finish the bucatini but I really tried.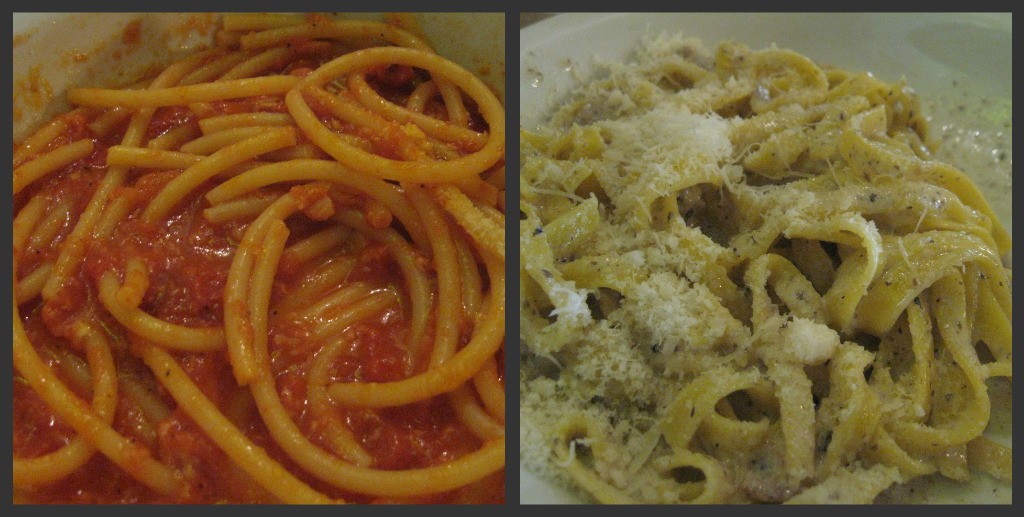 After this Rome Food Tour, a nap would have been perfect!  However, that was not to be for me as I had to work that afternoon.
Without a doubt, I was well-fed physically and intellectually.  That's what this tour is meant to do, fill your bellies and your mind.  You could tell care was taken in planning the itinerary to ensure this and Kenny did an outstanding job in delivery both these elements.
If you think you have run out of things to do in Rome, then maybe you should consider taking this Rome food tour with Kenny.  You'll have a blast!