My sister can't get over maritozzi with panna!  She absolutely loves them. Here's another guest post from her on her favorites for breakfast . What are your favs?
As a person with a sweet tooth, I've always enjoyed the Italian breakfast of sweet pastries.  Now on this trip I discovered maritozzi con panna and now I'm seriously in Love with Italian Breakfast.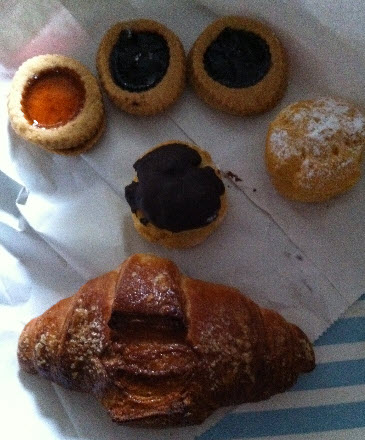 First there is the cornetto, filled with any of my favorite fillings: marmalade, chocolate, white chocolate, pastry cream and panna. Plus saccottini al cioccolato too.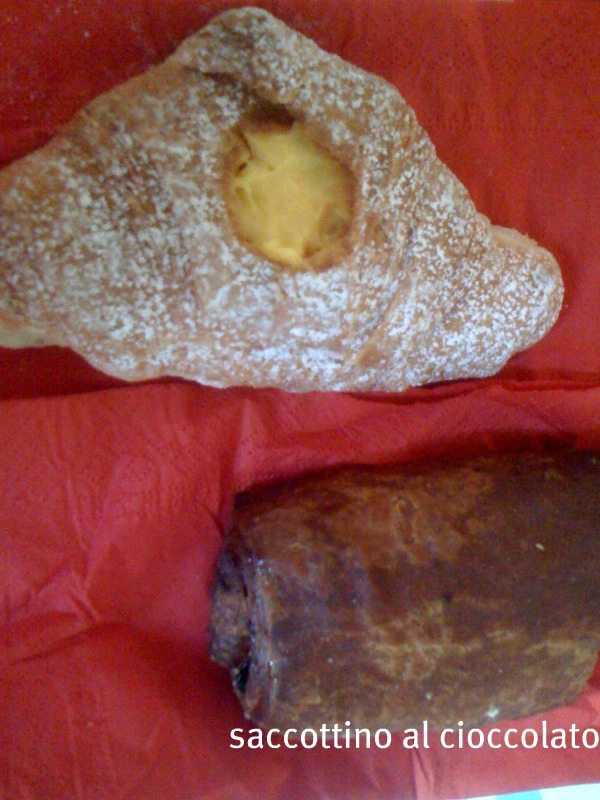 Second there is the Bomba – love the filling which just oozes out!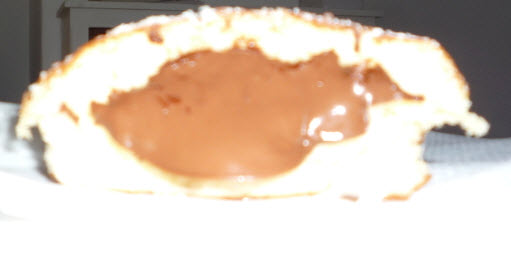 Now there's Maritozzi! I will let the picture speak for itself. It's great with an espresso as you take a bite of Maritozzi and a sip of espresso, heavenly.
I just stumbled acrossed it after walking into a pastry store that BrowsingRome wanted to take me within the neighborhood. When I saw it, I almost leapt with joy as I'm a big fan of panna!

Then after doing more research about it, read the guest post on Italylogue by Kenny of Eating Italy Food Tours about the pastry shop Barberini where "they wait until you have ordered one to fill it with their homemade whipped cream".
I will venture there on my next trip, for now the pastry shop around the neighborhood will do just fine.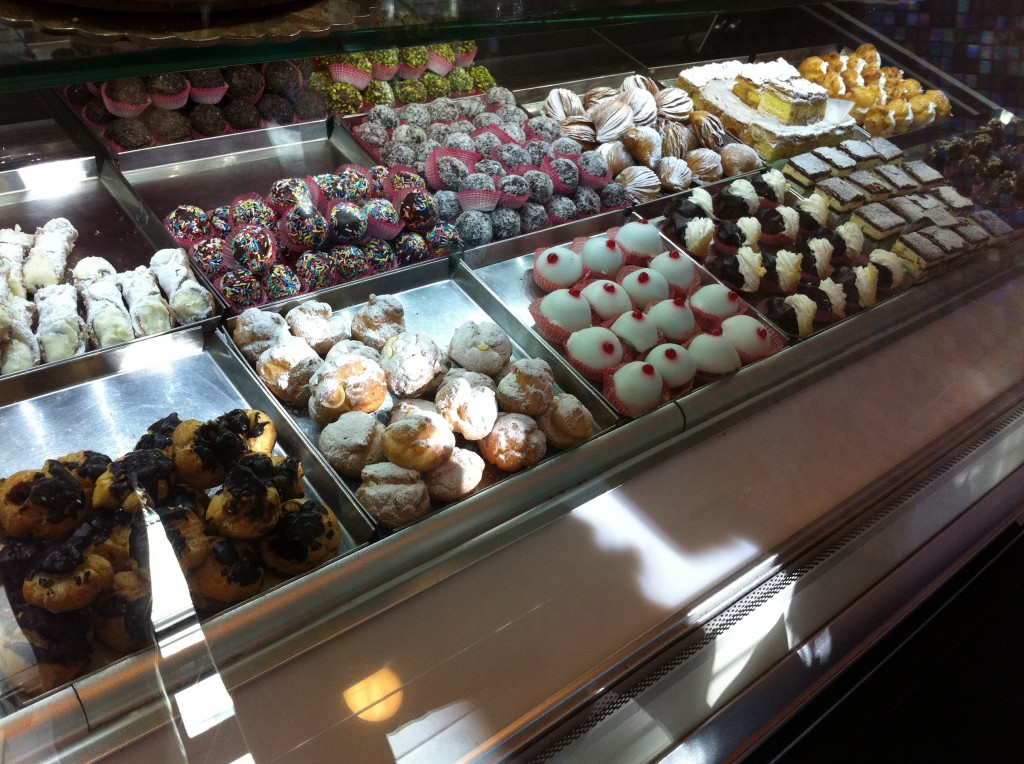 I do still love my eggs and pancakes for breakfast. I saw this blog post on Gillian's List about Bakery House and hope to make it there on this trip. If not then there's always something to look forward to on my next trip.