If you are planning to take Rome's public transport, please keep in mind that there are renovations going on in Termini Station.  There are signs everywhere to get you to Metro A or B lines but it can be confusing.  However, staff, usually in yellow or orange jackets, are present to help you.
To be honest, I am used to taking public transportation here in Rome but sometimes, the signs are not easy to follow.  If you are planning to take the A-line , head in the same direction as if you were going to take the B-line.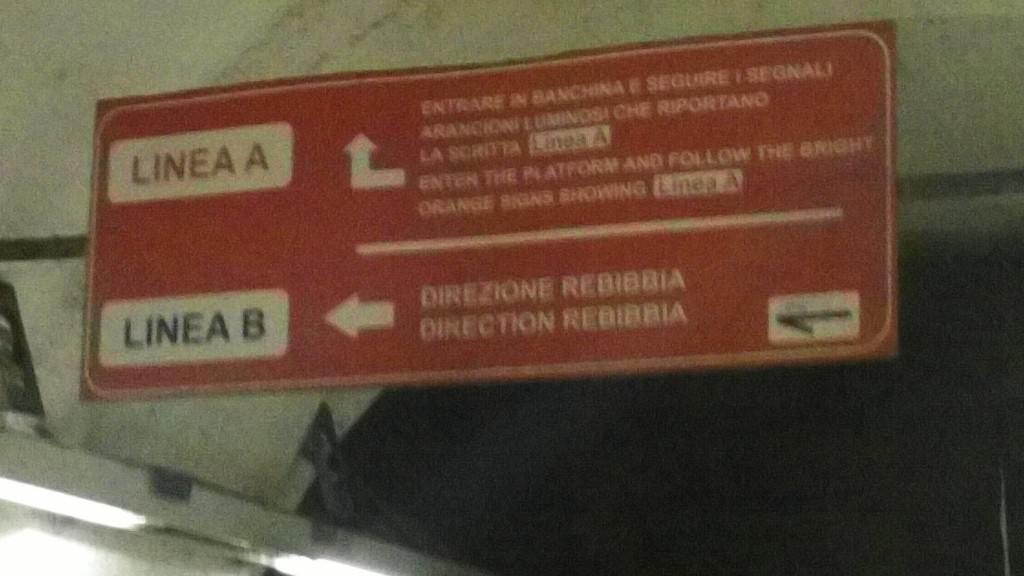 Basically, you will get to the platform for the B-line and walk alongside the platform as the sign indicates.  You will then see the sign below.
As you follow the signs, you should see that you are on the right track as it says Linea A (photo below).  Don't take the escalators up because there are headed to the main train station.  In the photo, you can see two guys by the stairs with yellow and orange jackets.  You can ask them for help if you are lost!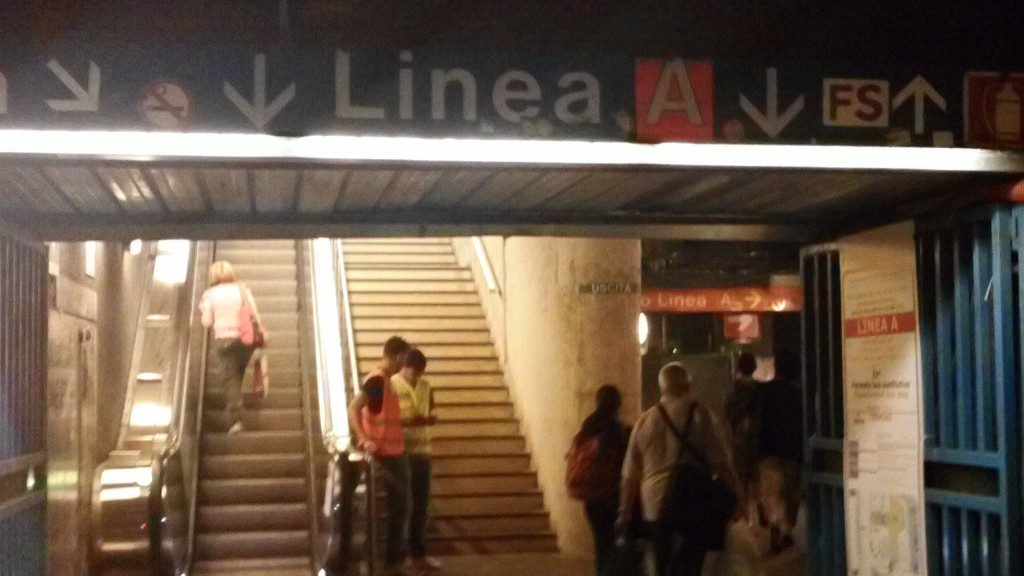 You aren't there yet. Keeping following the signs and you still need to take an escalator.  It feels likes a long way but you will get there!   As you can see, there is quite a bit of work going on in Termini Station.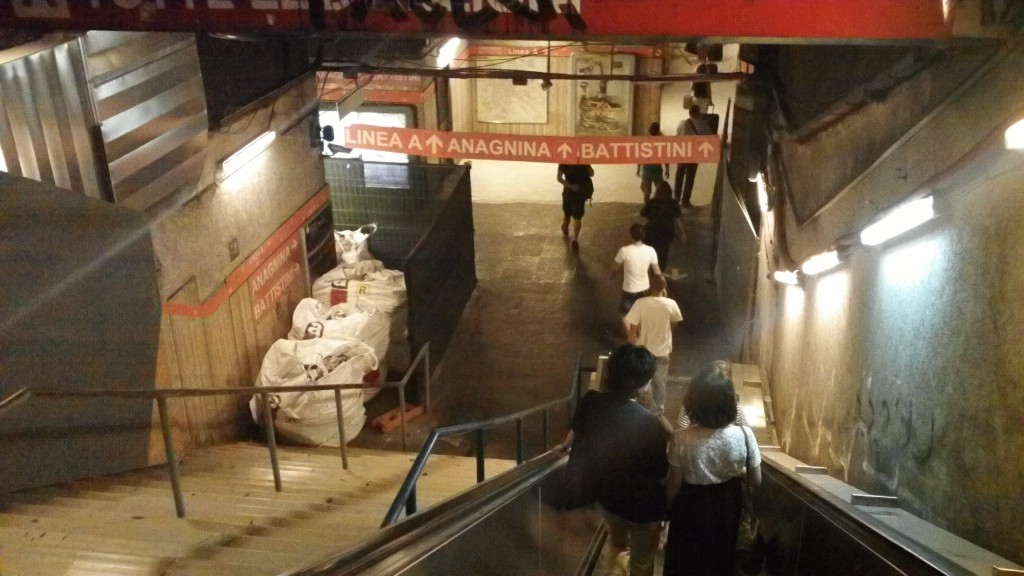 After the escalator, you will walk through the area below but the signs clearly indicate you are headed the right way.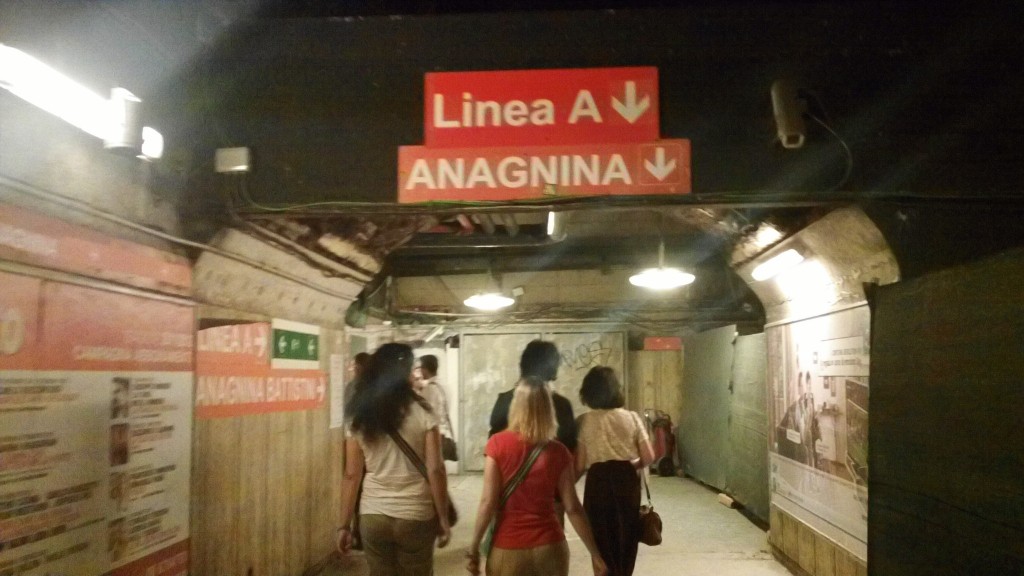 The only thing is that at the moment, part of Linea A is closed as they are working on Linea C.  It will re-open again August 28th.  Instead, there are buses which will shuttle you to Termini.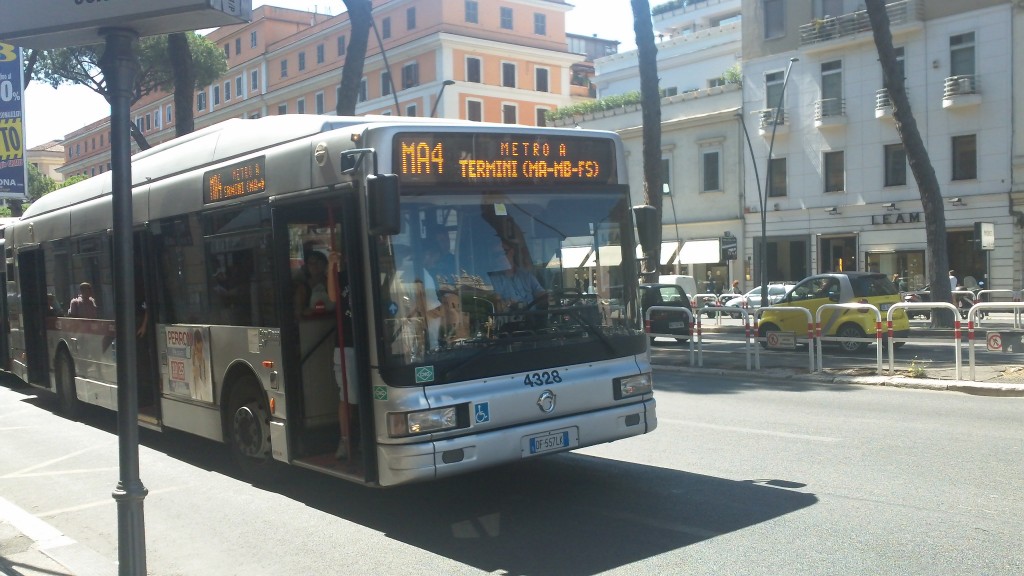 If you are planning to take Rome's public transport from the airport to your hotel, please travel light.  I often see travelers struggling with their luggage as Termini has its fair share of stairs!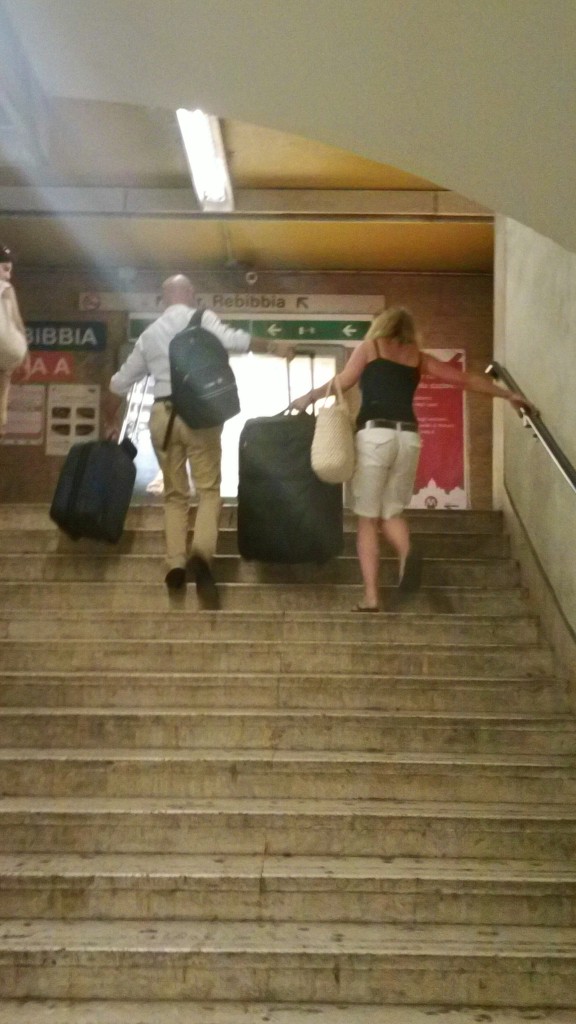 The renovations at Termini Station are expected to be completed by 2012.  As the renovations progress, there maybe changes.  So please note that this was the situation at Termini at the time of writing and with Rome's public transport, things can change without notice!
Updates: December 23rd, 2011
Effective December 19th, Metro A is back to its regular schedule which means that from Sundays to Thursdays the service will run until 11.30pm. On Fridays and Saturdays until 1.30am.
However, these operating hours will not be applicable on December 24th and 25th. Details of the holiday operating hours for Rome's public transport can be found at this link.