After several attempts, I finally had the opportunity to meet the lovely Linda who co-owns The Beehive in Rome with her husband Steve. With the bloggers meet up held at The Beehive early this month, I got the chance to sit down and chat with Linda (and her beautiful girls).
Located just a stone's throw away from Termini, I would never have known this hidden gem if it weren't for expats who frequently mention The Beehive.  First opened in 1999 as a crazy dream, The Beehive has been buzzing ever since.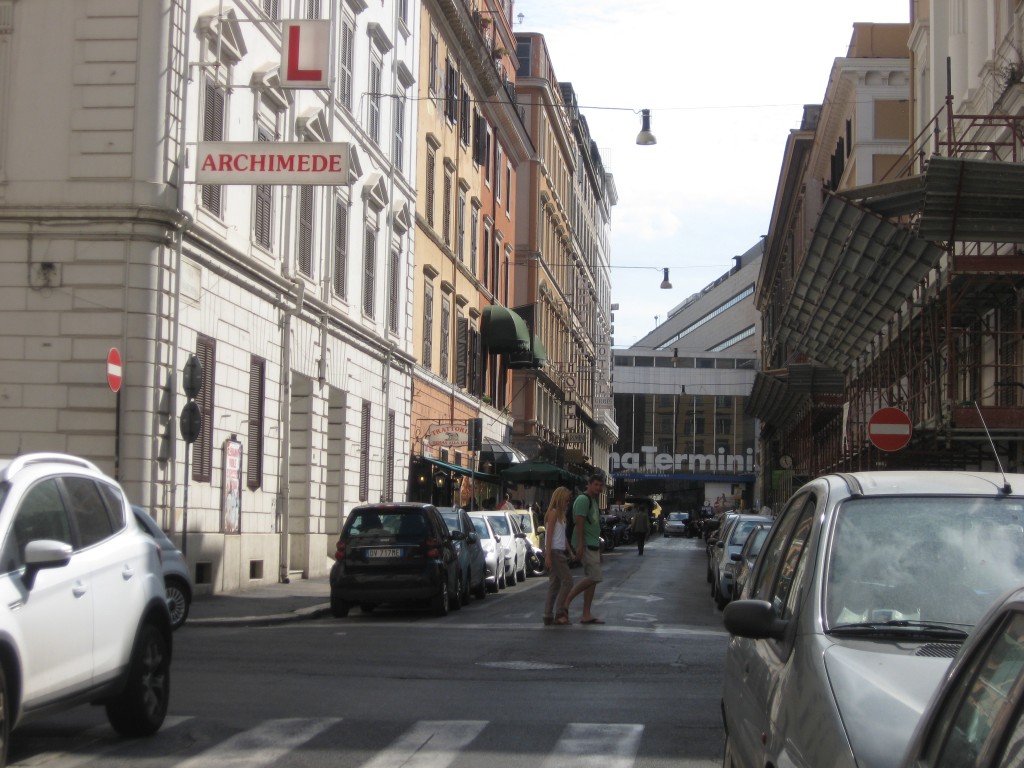 Linda and Steve has through the years, organically grown their business by word of mouth and recommendations by guests who have stayed with them. Not surprisingly, they have repeat guests and during my conversation with Linda, it was clear that they are often full.
Another reason for their success is their philosophy of staying true to what they believe in. Linda and Steve are passionate about environmental and social issues and this is reflected in how they manage The Beehive. Before meeting Linda, I had read on their website that they used paint for their walls that are vegetable based without VOC's.  I was impressed by the efforts they have gone through to ensure that their business is in line with their values!
Linda is extremely accommodating and even with the commotion of activities going on while we were there, she still made time to share her story with me. When she was tied up, her amazing girls continued the conversation and showed me their photos displayed on the wall in the lounge area. It felt more like visiting a friend's home and that is the atmosphere you'll experience at The Beehive.
I believe that Linda's attribute of giving her time despite her hectic schedule is also extended to her guests and not surprisingly The Beehive is buzzing. Though she is no longer able to personally meet each guest as they are now based in Orvieto, they have on-site staff and manager who are equally as dedicated.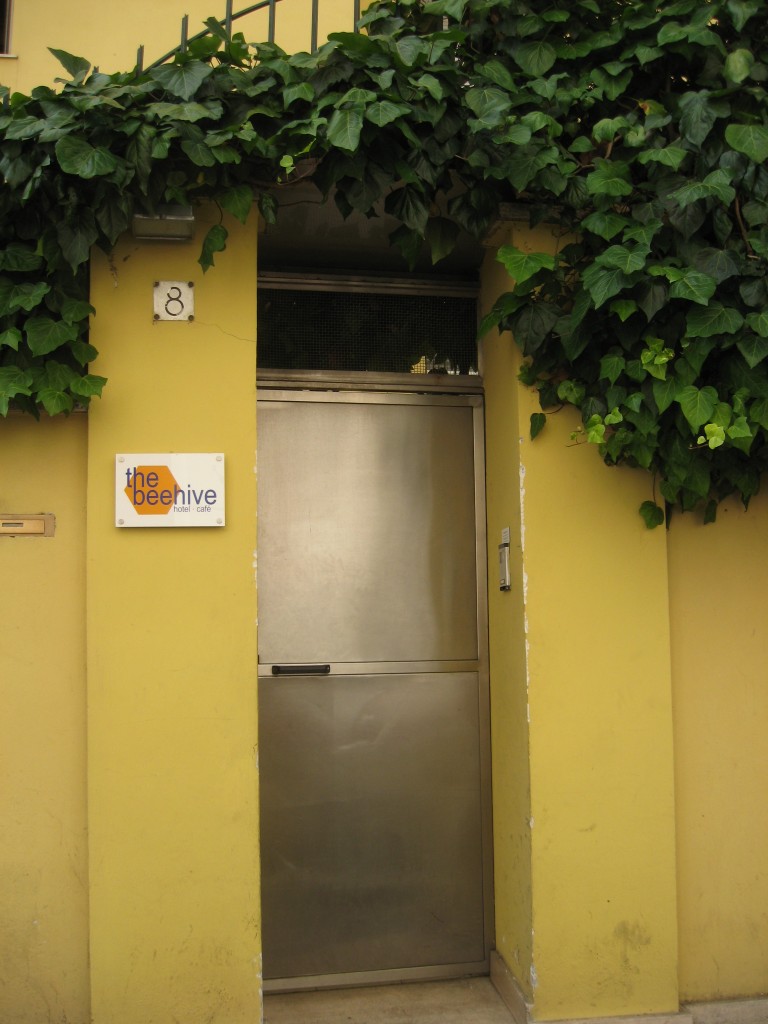 Personally, I don't often frequent this area but when I stepped into The Beehive, it sure felt like a different world – a safe haven to be precise. Going through the entrance, you "land" in their beautiful and cozy garden area, a feature that you are unlikely to find in many places. It was so inviting and is the perfect place to relax and wind down after a long day of visiting Rome's many attractions.
During my visit, Linda had mentioned that she couldn't show me the rooms as The Beehive was full.  As this happens on a frequent basis, they have started Cross-Pollinate, a natural extension of The Beehive. Cross-Pollinate is not just an accommodation agency, rather, their listings are personal recommendations.
I had the opportunity to see the public areas of The Beehive and their are well-kept and immaculate. Living in Rome, it is unlikely I will get the experience to stay here but from the reviews from bloggers who have and TripAdvisor, I am more than happy to recommend The Beehive to friends and family.
They offer a range of accommodation options to fit all types of budgets, from shared, mixed-gender dorm rooms to their recently opened The Sweets, private rooms with ensuite bathroom. And if they are full, I am sure Cross-Pollinate will step in to find you alternative accommodations.
If you are looking for accommodation in Rome and value for money, The Beehive is your safe haven from home.