As I have mentioned in previous posts, I am usually on the run at lunch and can only get a quick bite.
So when I first heard about  Lasagnam from some tweeps (people on Twitter), I had thought about checking it out.  However, life gets in the way and got a friendly reminder when I given a flyer while waiting at for the bus at the Colosseum.
For whatever reason, I took a glimpsed at the flyer and it was for Lasagnam.  Therefore, when I was in the area last week, I dropped by to check this Italian "fast-food" place.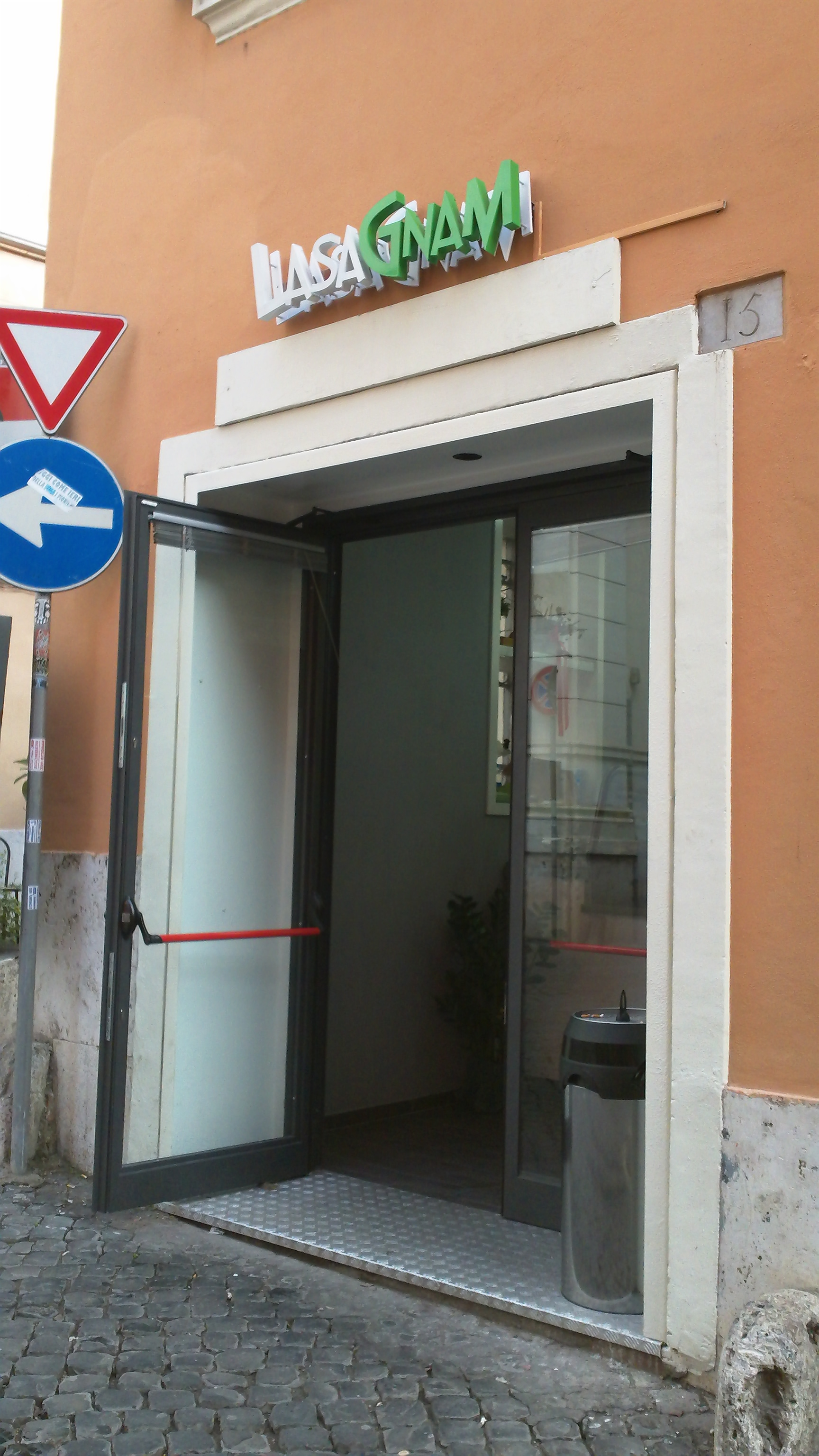 What was a nice surprise when I got there is that they have a good size dining area that is nicely done and had read that they offer free wifi. The place was busy with a line to order and the dining area was relatively packed.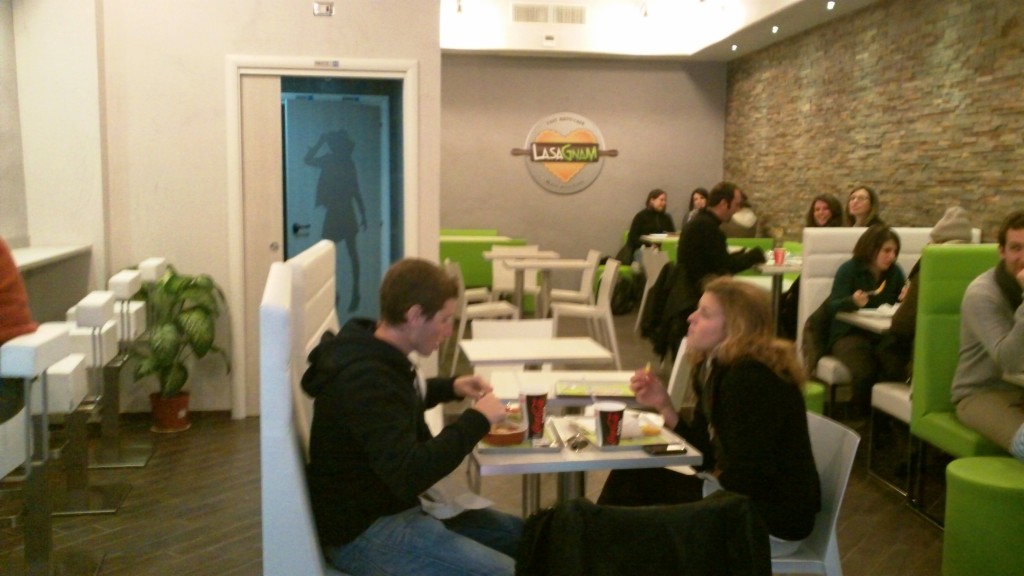 While waiting for my turn, I heard the staff telling those in front of me that they were out of certain lasagne and it would be a 5-minute wait. That day, I was in a hurry and decided that I would just get whatever was available immediately and ended up with lasagna bolognese.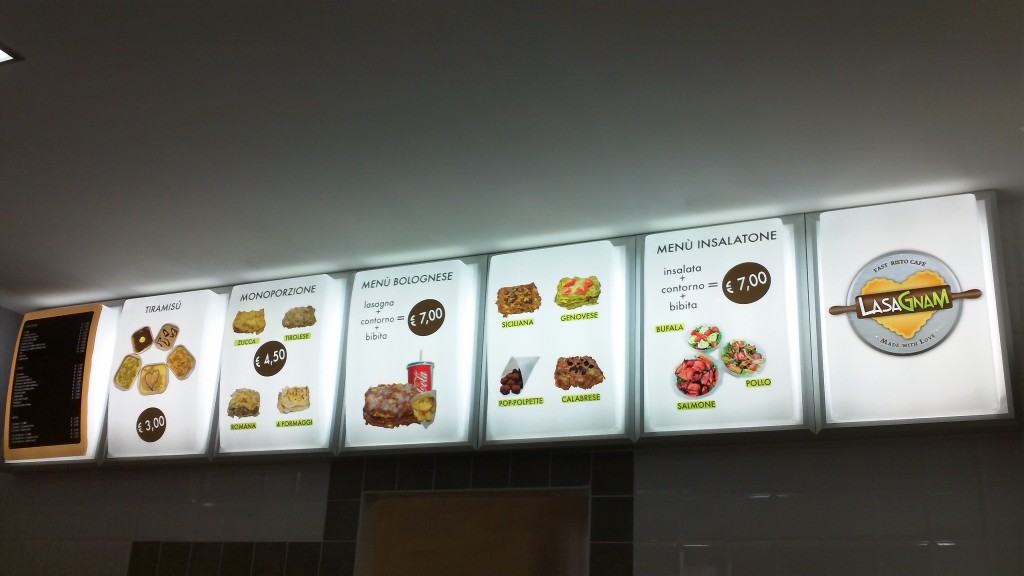 As you can see from the menu and flyer, they have different combo options too but I had to go a long work day ahead and only ordered the lasagna. Ok, I was eyeing the tiramisu too but with a lot of restraint, I didn't order it.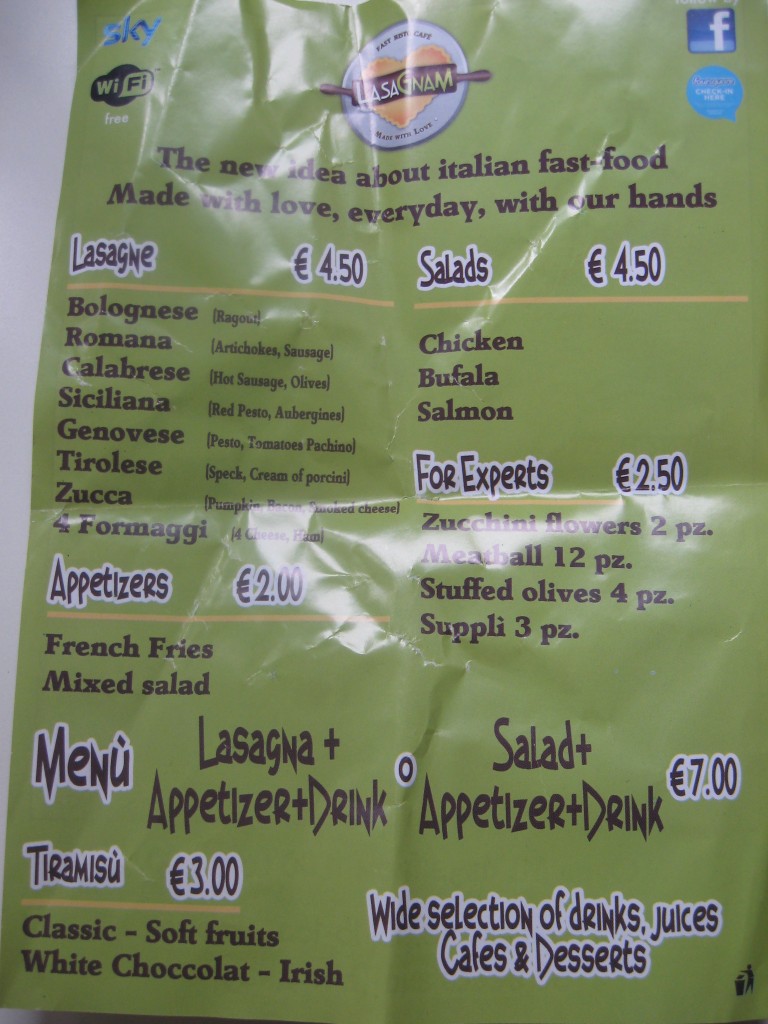 The serving portion was acceptable considering it costs only  4.50 euro but quality was barely acceptable. The lasagna had a lot of sauce and cheese – way too much where I didn't taste much of the pasta at all.  I am not sure if it was just an exceptionally busy day that the quality was compromised.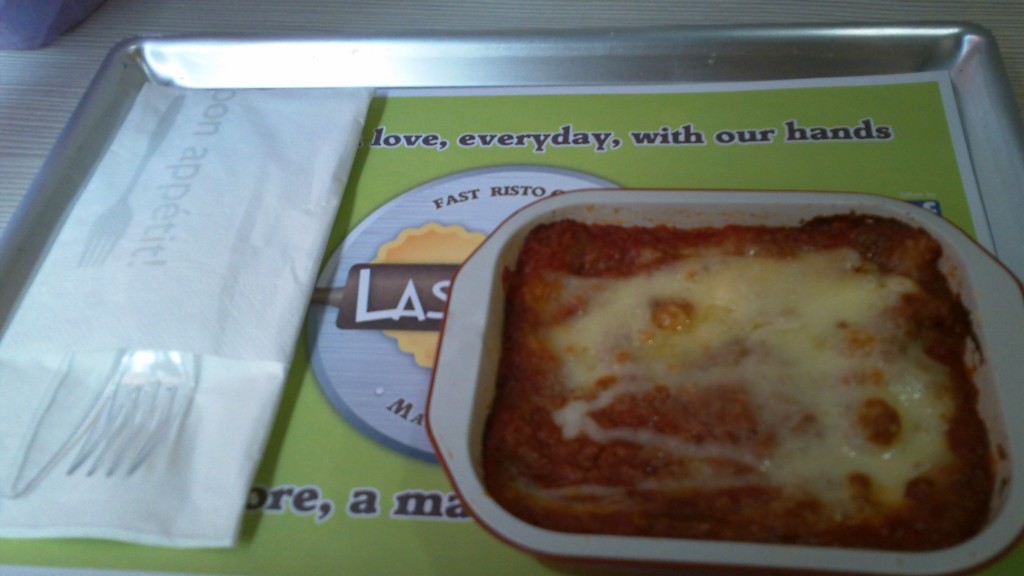 Overall, it is a pretty good concept if the quality was better and at the moment, I am not going to give a final verdict yet. I know it's a fast-food place and not expecting an exceptional lasagna but at least decent. I hope to have the opportunity to go back again and order a different lasagna (also tiramisu) to see how the quality is the 2nd time around. Naturally, any updates will be posted here.
What do you think about this concept and would you eat at a place like this when in Rome?  If you have been to Lasagnam, what are your thoughts?