Most days I am on the run at lunch.  Some days, I am actually fortunate enough to sit down and have a few minutes to eat a sandwich.
Considering my circumstances, I am always on the look out for quick and affordable spots for lunch.  Most of them are usually sandwich places but once in a while you get something different such as Lasagnam.
I also think my friend's idea of being frugal, after knowing her for 20 years, has finally rubbed off on me.  I have called her "cheapskate" in the past but she insists she is frugal which she defines as getting the most out of the buck.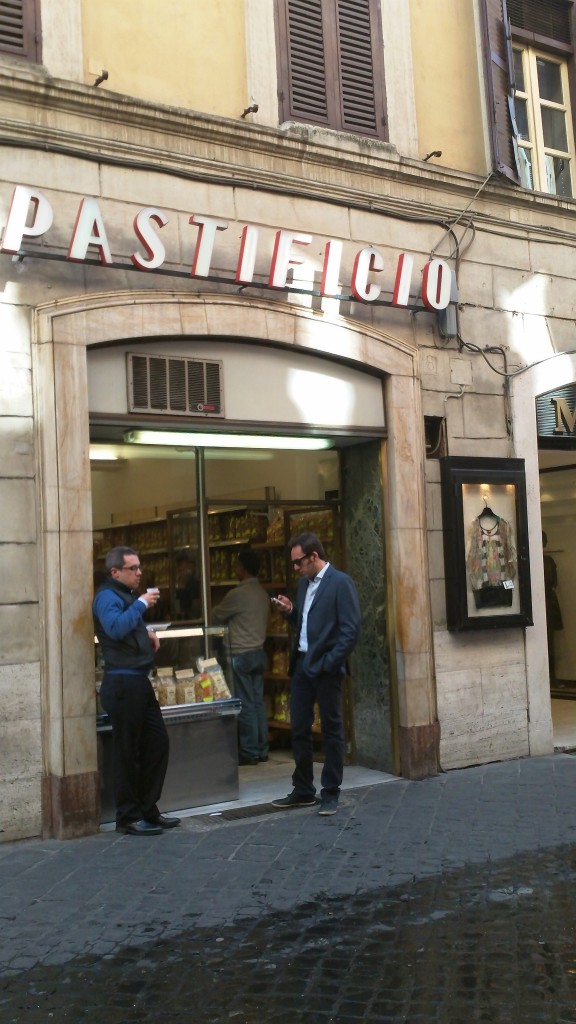 Surprisingly, there is a place in Rome that fits these two criteria of quick and frugal, and it's near the Spanish Steps.  It's a pasta shop called Pastificio which during lunch serves two different types of pasta dishes.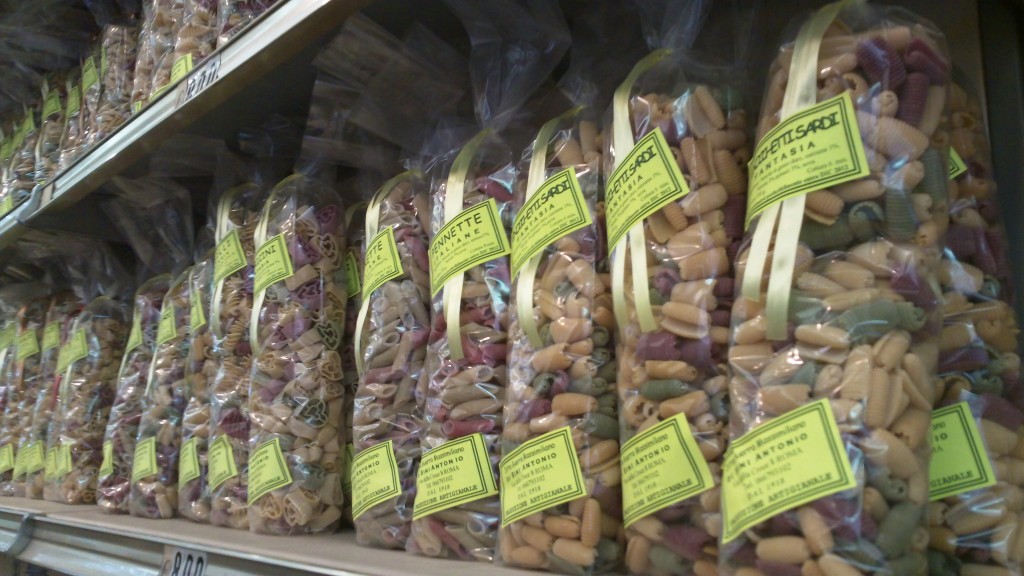 Nothing fancy as the food is served on plastic plates with plastic utensils but for €4 it's definitely worth it.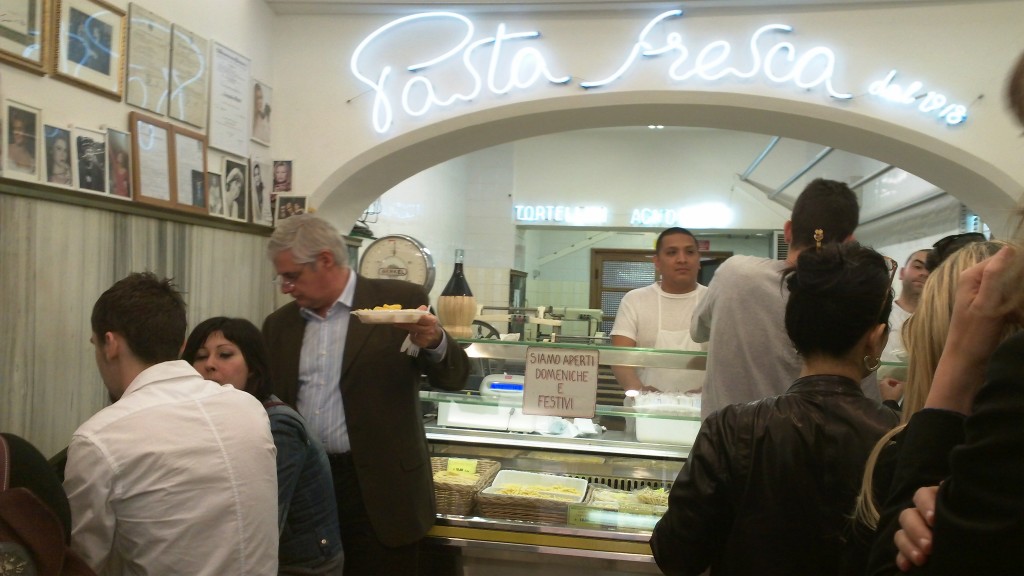 A line usually forms and inside, it get's a bit cramped with people waiting to be served and those who are already seated and devouring their lunch.  Initially, I was ready to walk away as the line was rather long but there were efficient and the wait time was insignificant.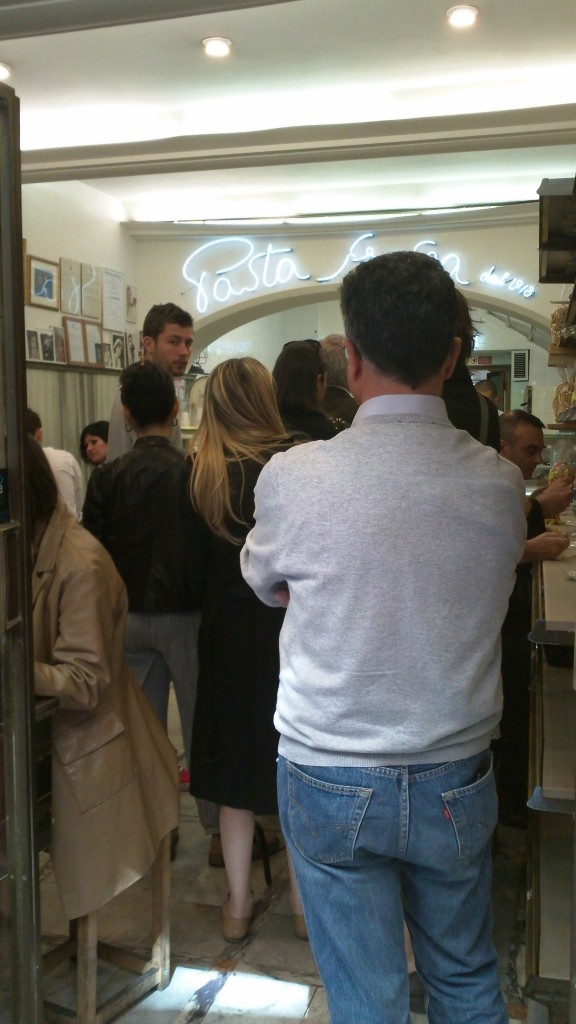 When I was there, there had the option of carbonara or pasta alla norma which is with eggplants.  While in line, I had in mind to get pasta alla norma but when I saw the tray of carbonara, I had second thoughts.
It was creamy, and with chunks of pancetta it looked delicious.  As the server asked me again which pasta I wanted, I hesitated and after a second, I chose pasta alla norma, supposedly a healthier choice (at least that's what I thought).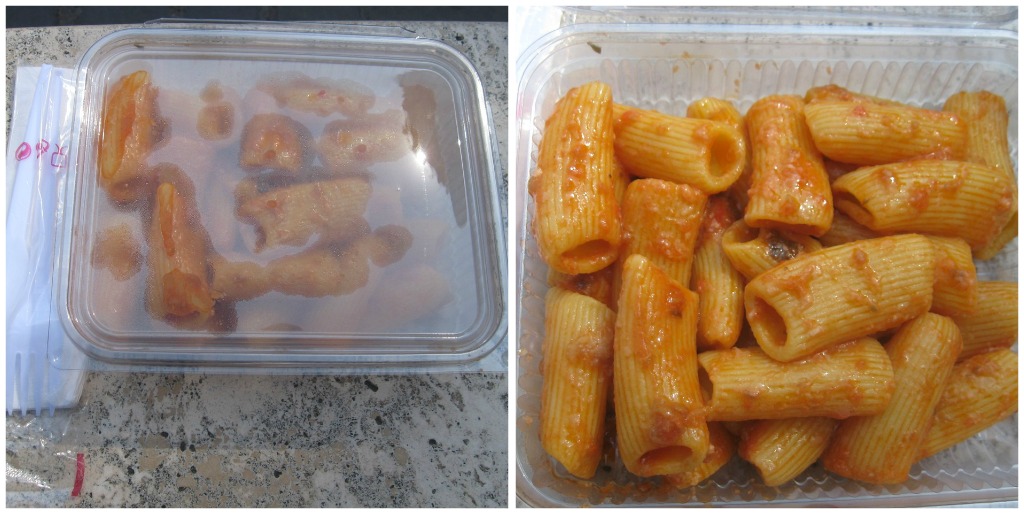 With the beautiful weather we are experiencing in Rome, I got it to go and found a bench in Piazza di Spagna to enjoy my lunch.  It didn't disappoint and servings were generous.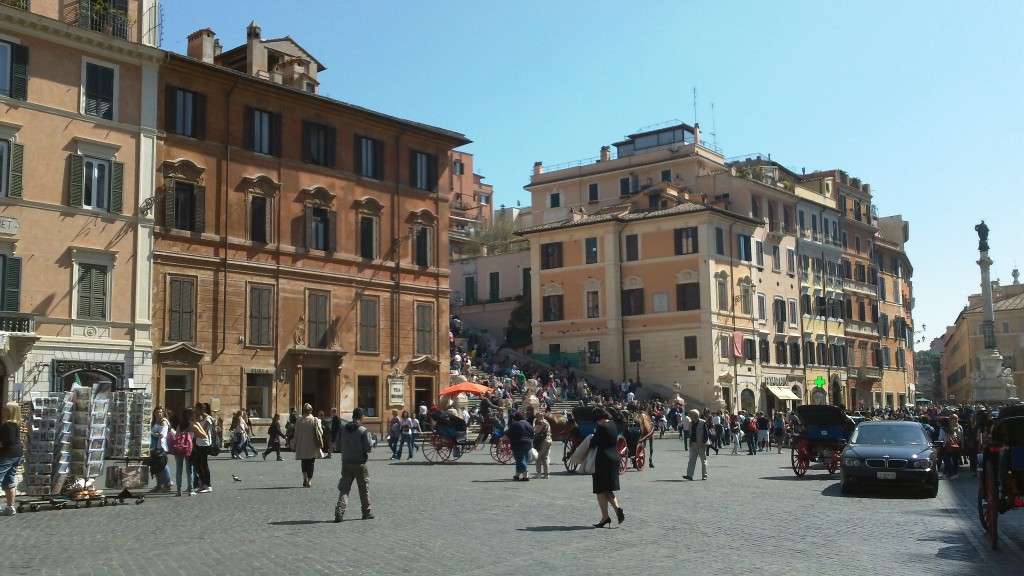 Before I forget, water is also included.  You can get a plastic cup and help yourself to some water as there had several bottles for everyone to share.
As I chose to "dine" outdoors, I sure had a deal – great food and a priceless view – all for only €4.  Definitely one of the best finds in Rome and my friend would be proud of me for finally getting her point of being "frugal".
Pastificio
Via della Croce 8
00187, Rome