Stepping into this bakery in Rome was heaven and hell all at the same time.  Heaven because I loved the selection they had and hell because I can't have at least one of everything.
I didn't stumble on this charming bakery which specializes in Sicilian desserts by chance.  It was thanks to Revealed Rome who wrote a post about this then newly opened bakery in Testaccio.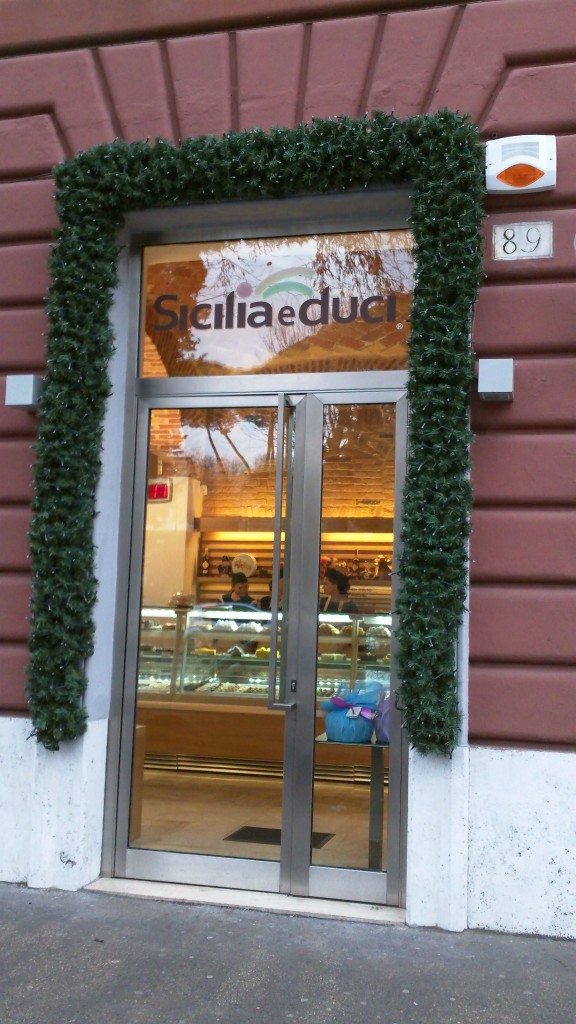 More than once I have been tempted to as she puts it "pop your head in just to gawk" but for a sweet tooth like me, it's impossible to walk out of a pastry shop empty handed.
Yesterday, I finally bit the bullet or more literally bit into some of their heavenly morsels.  The ladies behind the counter kept asking me how many pastries I would like to take away in order to determine the tray size and with much hesitation I said four.  Honestly, I was proud that I was able to limit myself to only four different pastries!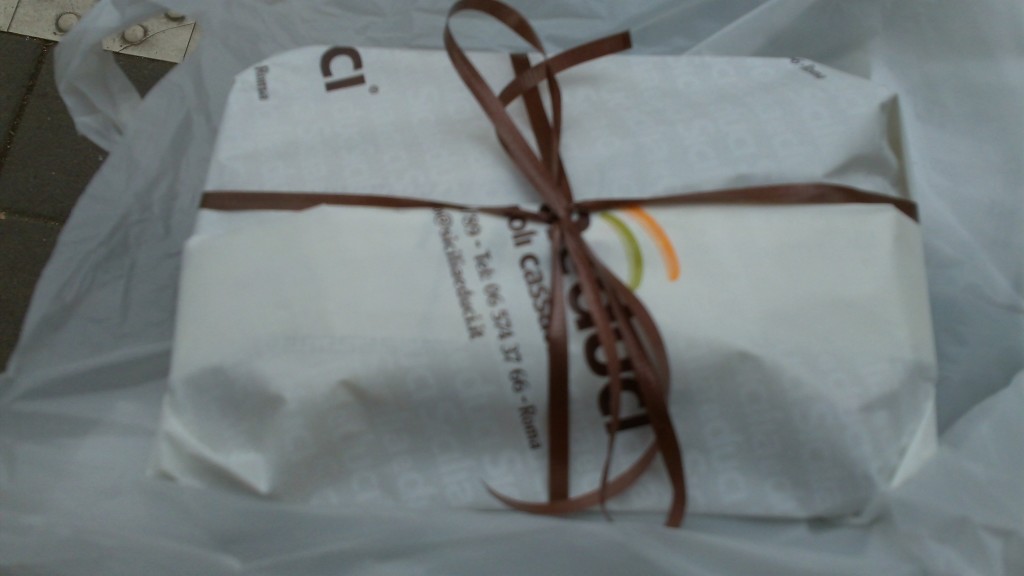 But before showing you what I got, this place is adorable and the display of the pastries is so inviting.  This is unlike some of my favorite places which are often less concerned about making an impression.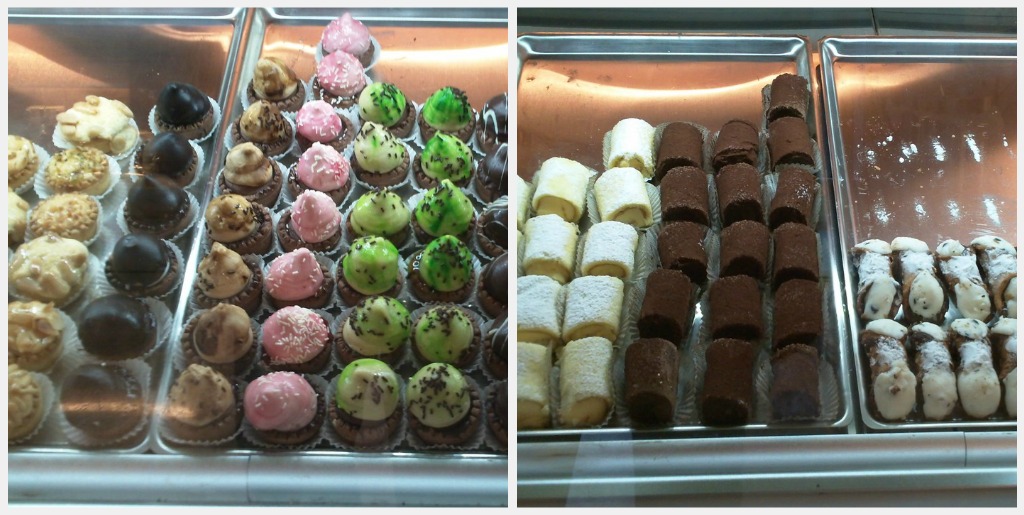 While they had a huge range of small pastries they also had a fridge full of cakes.  It was a good thing I was a bit in a rush and briefly looked at what they had to offer.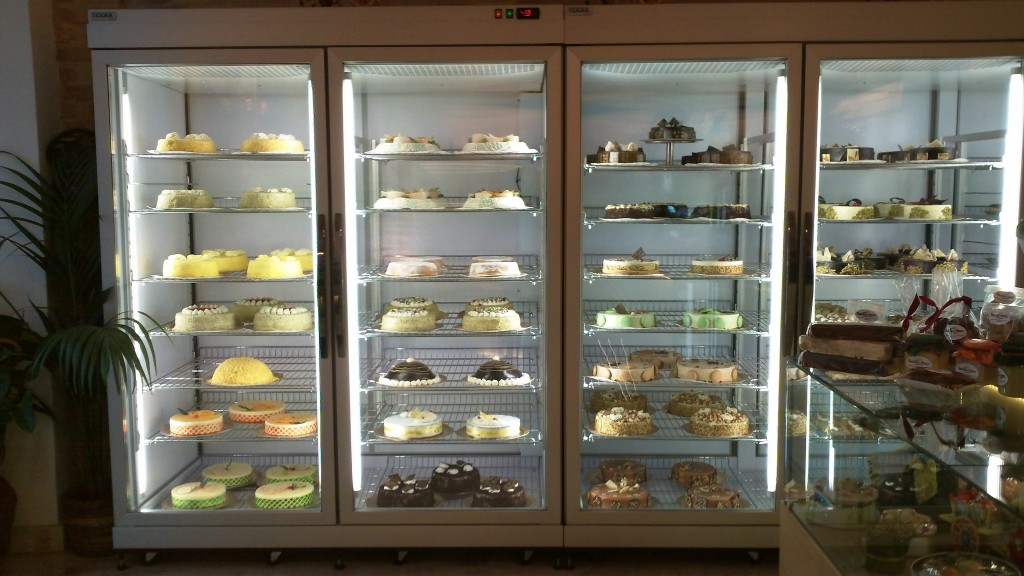 I could have easily spent more time admiring some of the beautiful creations such as the fruit shaped marzipans.  They really are a work of art.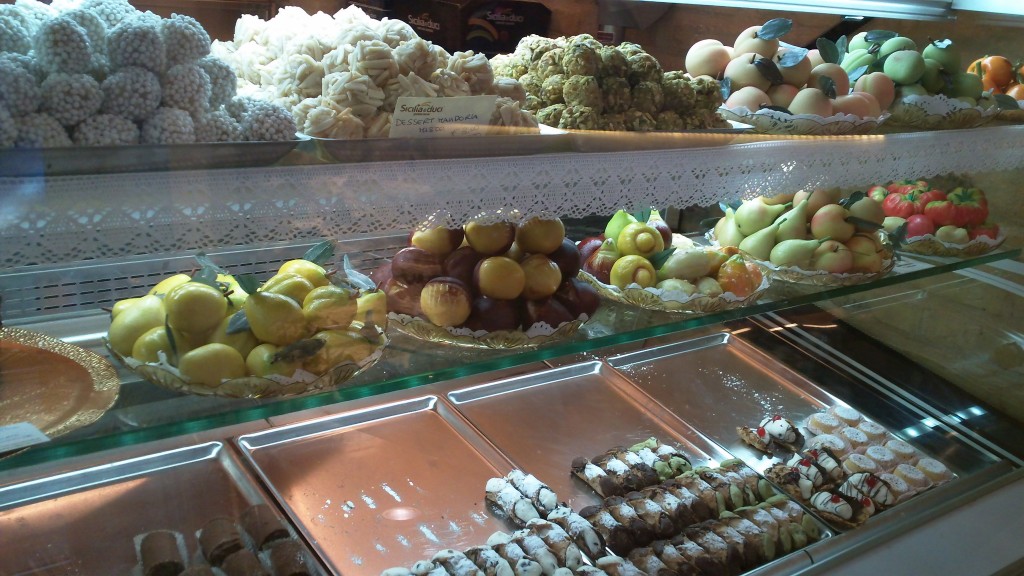 Bakery in Rome: Sicilia e duci – My Selection
At the end, I got a cannoli and some cream-filled pastries made with pan di spagna (cost €4.20). The cannoli was good but not outstanding and I would even dare to say that I prefer the cannoli from Ciuri Ciuri. The ricotta filling was good but the pastry itself was a touch stale and didn't have the crunch like that of Ciuri Ciuri. To be fair, I didn't have it right away so that could have played a factor.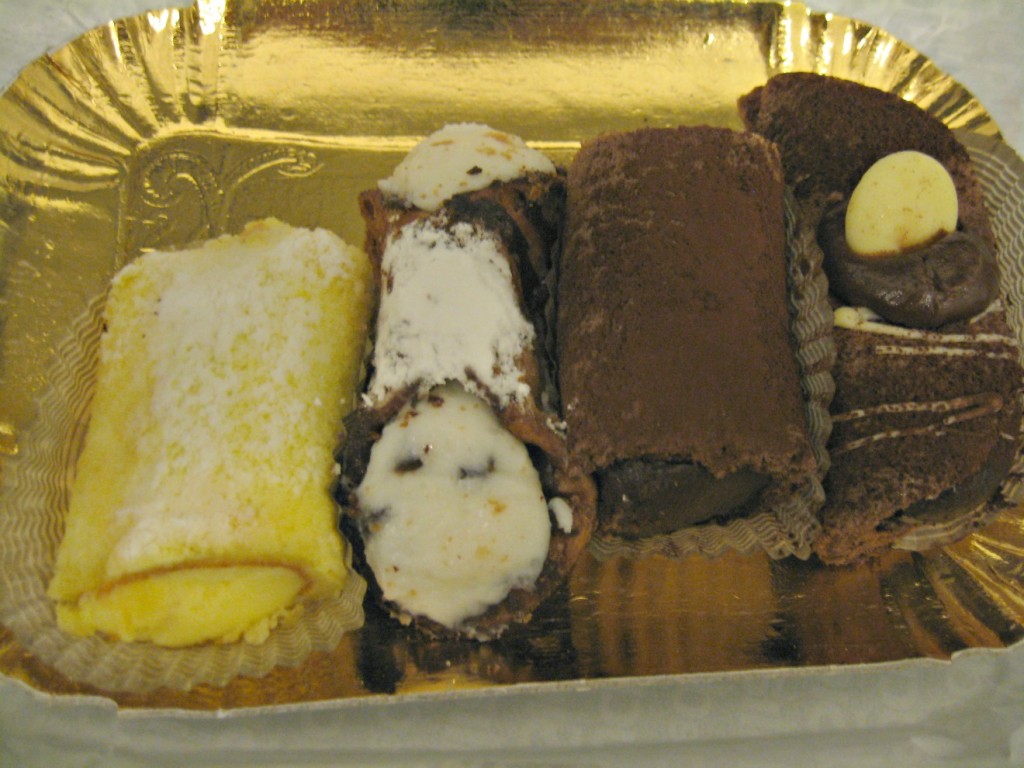 As for the other three pastries, I loved them but just be warned that I did find them sweeter than most Italian desserts.  Overall, I think that Sicilia e duci has a gorgeous selection of pastries and it's a nice alternative.
I would like to taste their other selections as well as cassata and hope to be back soon (but not too soon as I am trying to cut down on sweets!) While Sicilia e duci is lovely, it has not replaced my favorite bakery places such as Regoli and the Jewish bakery in the Ghetto.
Getting to Sicilia e duci
Address: Via Marmorata 87/89
Tel: 06 5743766
Email: siciliaeduci@gmail.com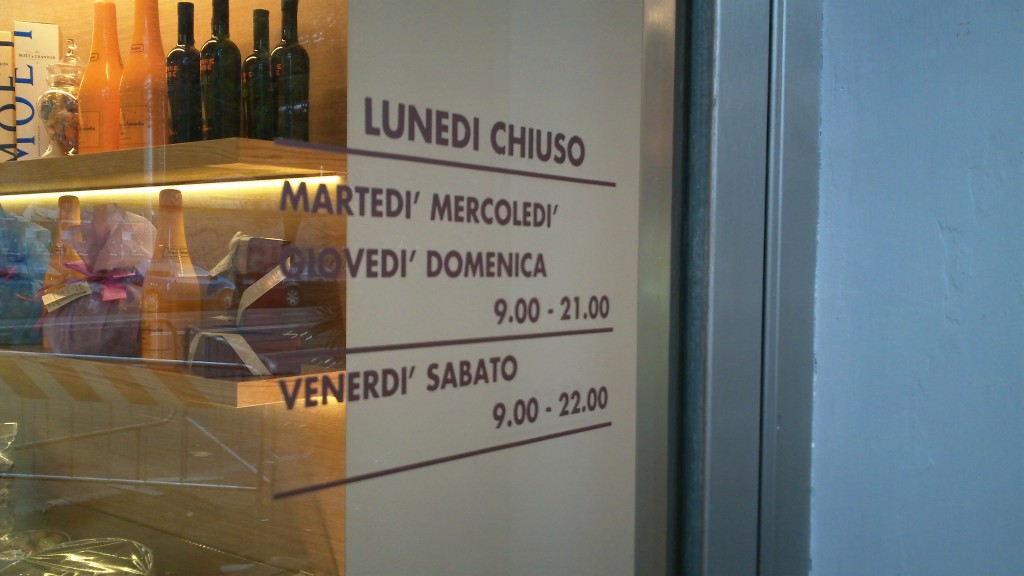 Sicilia e duci is relatively easy to get by bus. If you plan on taking public transport, here are a few options:
From the Colosseum bus stop (the one on the same side as the Colosseum) or from Monti, take Bus No. 75 in the direction of Poerio and get off at the Marmorata/Galvani or Marmorata/Vanvitelli stop.
From Prati, Piazza Navona and Largo Argentina, take Bus No 30 towards Laurentina and get off at the Marmorata/Vanvitelli stop.
From San Lorenzo and Manzoni areas, take Bus No 3 towards Stazione Trastevere and get off at either Marmorata/Galvani or  Marmorata/Vanvitelli stop.
Take Metro B in the direction of Laurentina and get off at Piramide.  It's about a 10 minutes walk to Sicilia e duci.
With all these different ways to get to Sicilia e duci, there really is no excuse not to drop by this bakery in Rome.
P.S. If you have already stopped by this bakery in Rome, what are your favs?