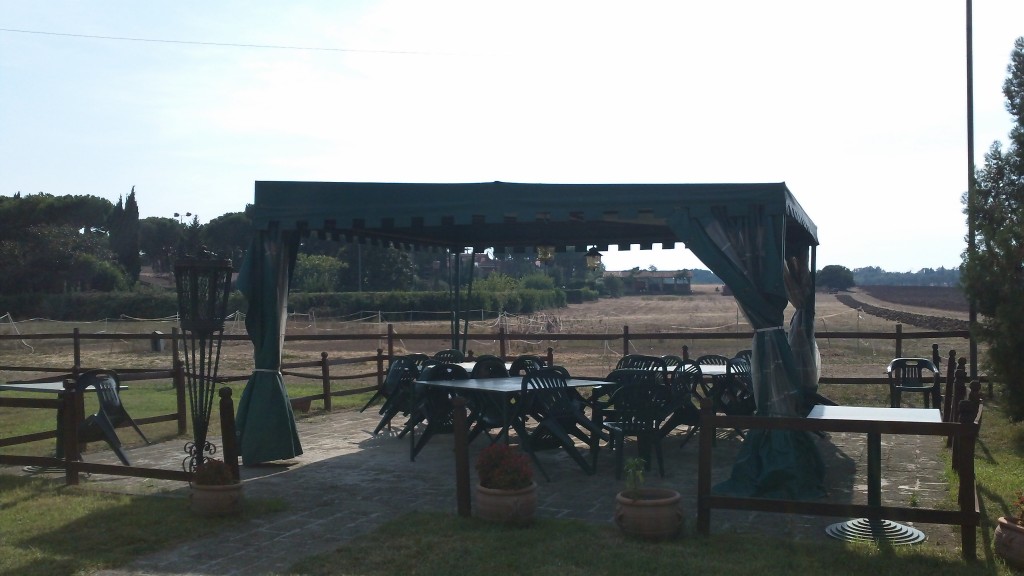 This past Sunday, we had family visiting from Naples and decided to have lunch outdoors. It was a beautiful day in Rome and wanted to make the most of it as autumn is now around the corner.
The main criteria was a place that had a garden where the children could run around.One option was the restaurant in Villa Torlonia but we figured one a day like this, it would be very crowded and the tables there tend to be one next to another. The second criteria was quiet and less-crowded place.
It may seem like a challenge but we have found a place where the food is acceptable, they have a garden and there are usually less than 5 tables occupied. And you wouldn't believe that in a setting like this, it is also within Rome.
This place, Circolo Ippico Acqua Santa V. is actually an equestrian center which has a restaurant.  The last time we were here, it was just us but that was in Spring. This time around, there were about four tables.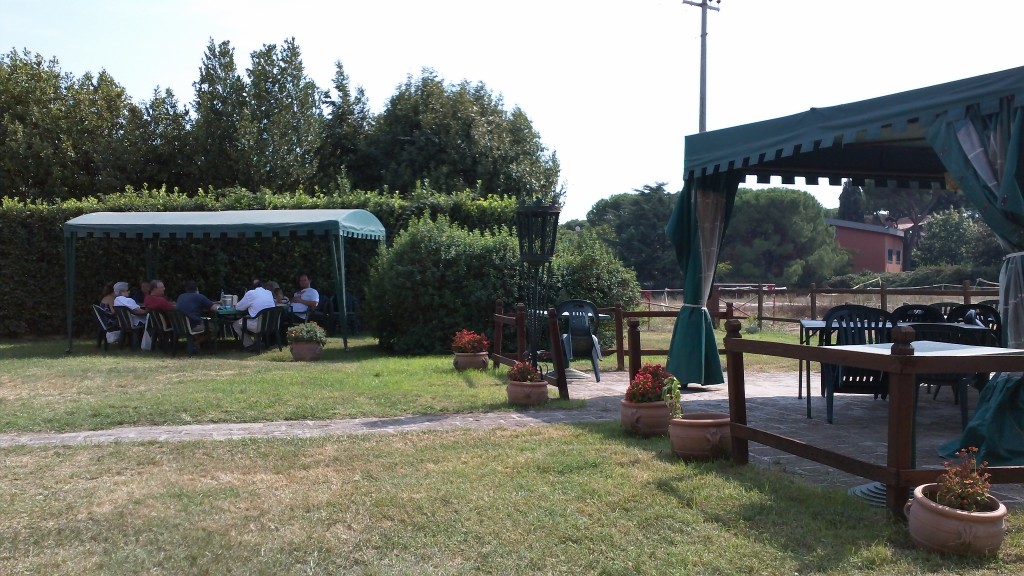 I just enjoy the setting and as there are only a few customers, it's nice and quiet.  I really don't know how they manage to stay afloat but my bet is that their main business is the equestrian center.
Food-wise it is decent.  I say this because it's not that we come here because we say the food is outstanding but more because we love the surroundings.  That said, if the food wasn't decent, we wouldn't have come back.
There is no physical menu but rather, the waitress reads out what's the special for the day.  What I like best are their appetizers (antipasti) and we ordered a mix plate of appetizers.  It didn't disappoint and the ricotta al forno (the white ones on the plate) with tropea onion marmalade was heaven.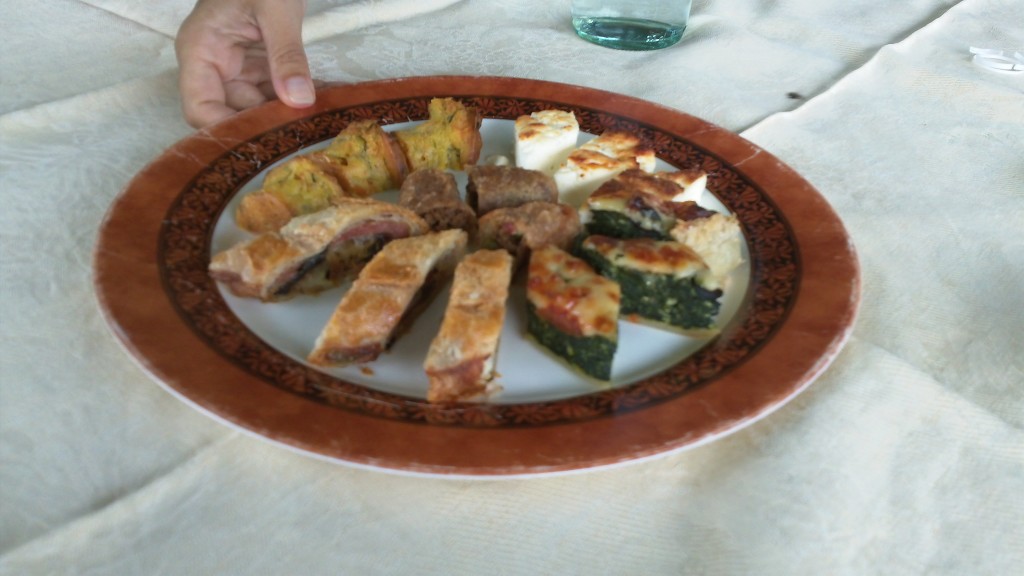 It was so good that I am going to re-make this appetizer this week as I am into making homemade ricotta.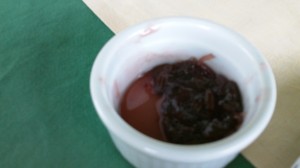 The primi dishes instead are simple such as cacio e pepe and amatriciana.  My husband ordered cacio e pepe with tagliolini which was bordering a "touch too cooked" (yes, I had a bite!).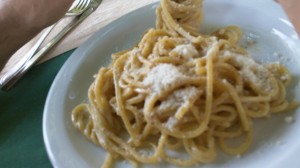 Instead, I ordered roast pork with some chicory which good but nothing memorable.   They had desserts but we were filled and so I never found out what they had.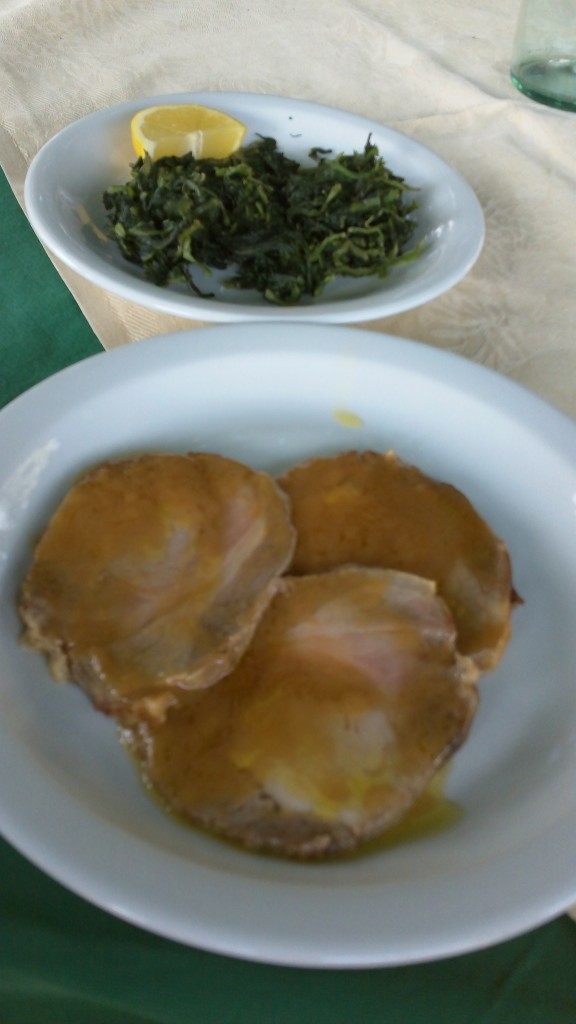 What is memorable is the place and I will definitely be back.  The girls had the space to run around and the adults had time to chat without any interruption. Service was average because the waitress didn't do anything special to add to the dining experience.  She read the menu and brought us the food.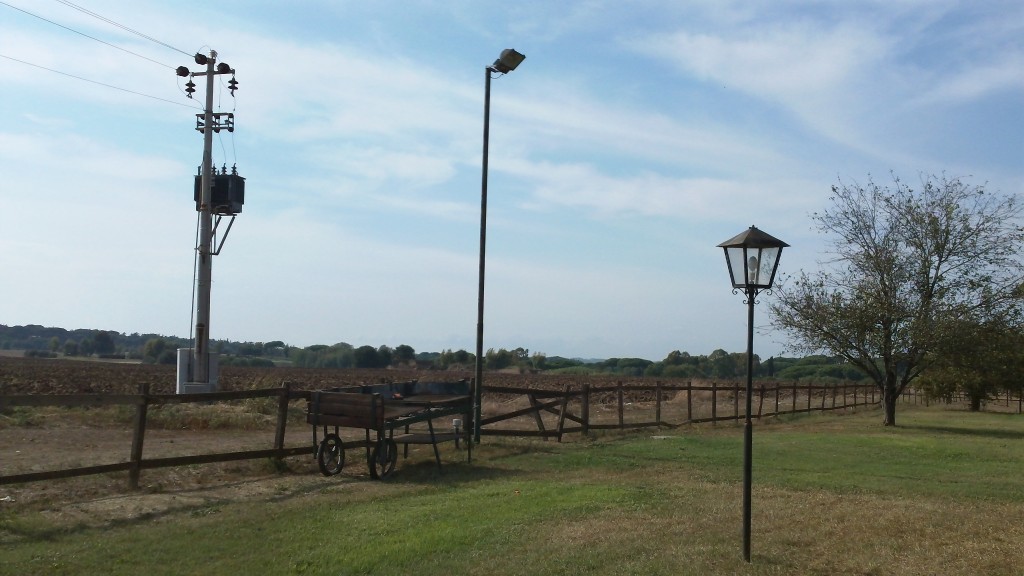 What did take a long time was getting the bill (it came out to about €25 a person).  Another thing which bothered us a bit was that our table was next to a fig tree and naturally, there were a few wasps buzzing by.   Other than that, it was a perfect Sunday lunch in Rome.
Circolo Ippico Acqua Santa
Via Via Villereccia Snc – Roma
+39 06 712 89 148
info@circoloippicoacquasanta.it