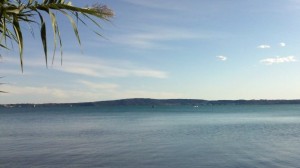 After much discussion about buying a catamaran, we finally went to Lake Bracciano last Saturday with a friend to check out two catamarans which were for sale .
As the weather had turned from summer to autumn overnight, I was not keen at all about getting into "icy" water but going to Bracciano itself was the selling point.
For me personally, it's nice to getaway from Rome once a while and with Bracciano just an hour away, it makes for an easy day trip.  With so much nature and the possibility to do watersports or just lay by the lake, it's the perfect place for some quiet time, fun and relaxation.
If you don't have a car, you can take a train from Trastevere station and it costs €2.70 one way.  Here's a look at a quick search I did onTrenitalia website to check the cost of the tickets. As you can see, the train ride also takes about an hour.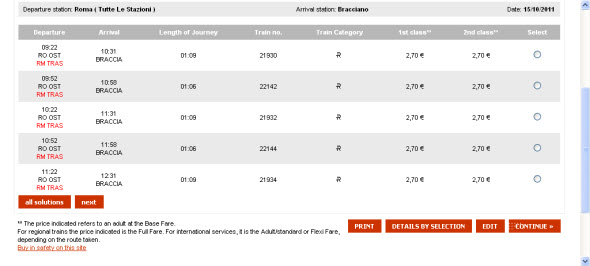 We have been to Bracciano many times before, usually for wedding events or for a weekend lunch, way before it got all the media attention from Tom Cruise's wedding.
While our intention this time around was to check out the catamarans, we weren't sure if we would have time for a sit-down lunch.  As it turned out, we could only take the catamaran out after lunch and so we headed to a place where we have eaten before.
Lunch at Bracciano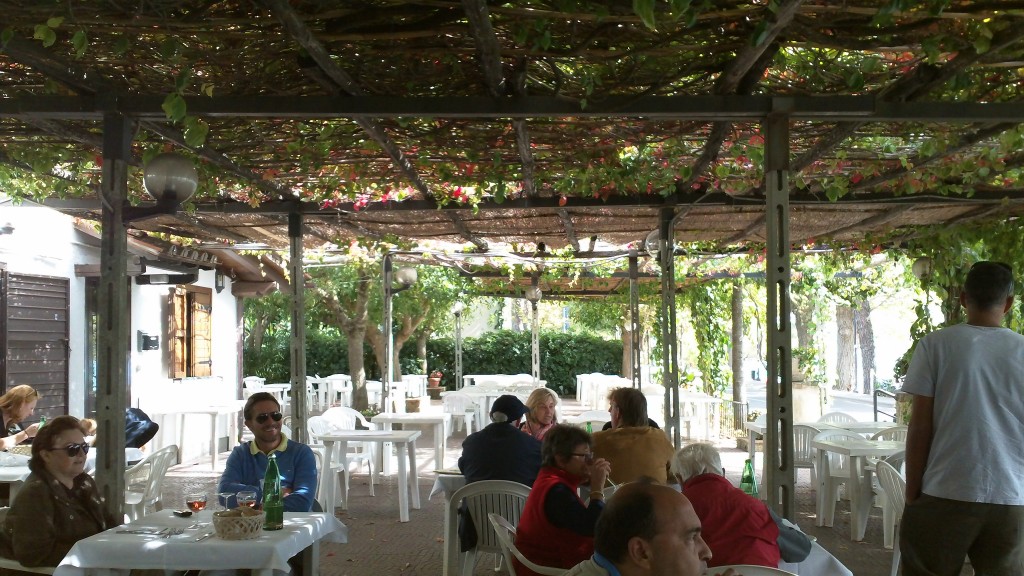 The reason we chose Casina Bianca is because it has an outdoor dining area and even though it was not a warm day, it was still bearable to have lunch outdoors.  I didn't have any difficulty in deciding what to order – I was craving for risotto!  Obviously, I also had a bite of my husband's cannelloni.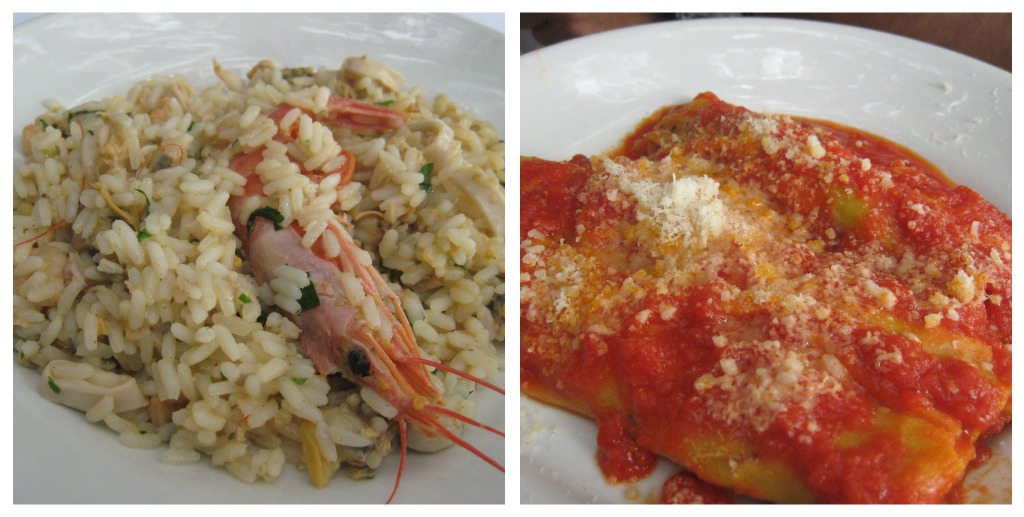 The restaurant is not in Bracciano town center but just outside and in front of the lake. While there is the road between the restaurant and the lake, there is nothing that obstructs the view of the lake. The prices here are reasonable and they offer a fairly decent variety of food.
La Casina Bianca
Via della Rena, 100
00069 Trevignano Romano (Roma)
Tel: 06/9997231
Closed on Fridays

Checking out the Catamarans
After a hearty lunch, it was time to finally check out the catamarans.  As both of us were absolute beginners, just one of us went on the catamaran with our friend who is an expert.  Guess who stayed on shore and just laid out by the the lake? I would have liked a 15-minute ride but that will have to wait for the next time.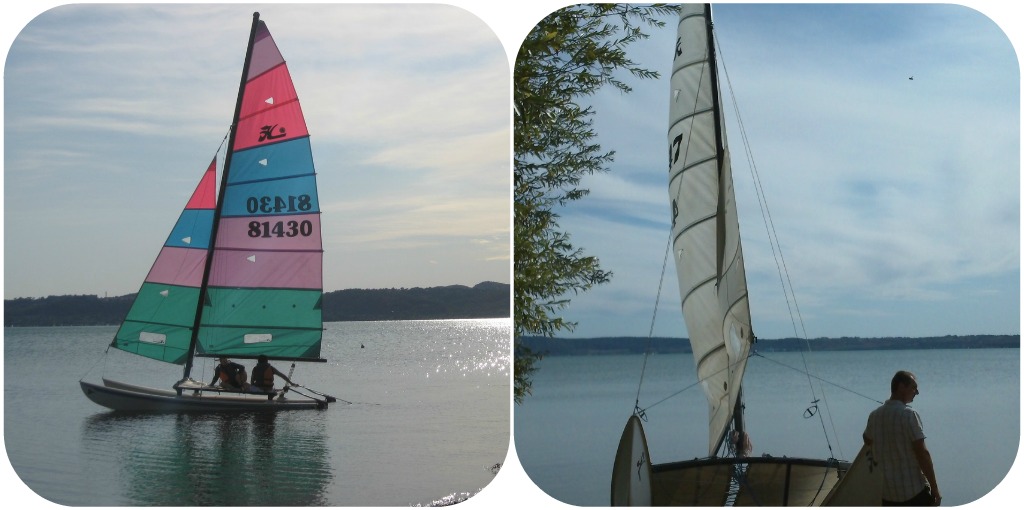 The verdict on the two catamarans?
We are not convinced yet and there are plans to see a few more catamarans before making the final decision.  However, I am sure that that Bracciano is the right place to learn how to use a catamaran as the lake is calm and on top of that, it's only a stone's throw away from Rome.