As the weather in Rome is getting warmer, several sport events are scheduled for this month. Here are three main ones which will be taking place and there is still time to buy tickets for them.
1. Rome Masters Tennis (Internazional BNL D'Italia) – 12 to 20 May
As tennis fans, we have been to this event for the past 5 years and an event we look forward to every year. For me, it signals the start of warmer weather and we often make the mistake of dressing too light for the evening matches.  Take yesterday, for example.  It was a nice warm day but when the sun set, it got extremely chilly and I felt the chill right to my bones!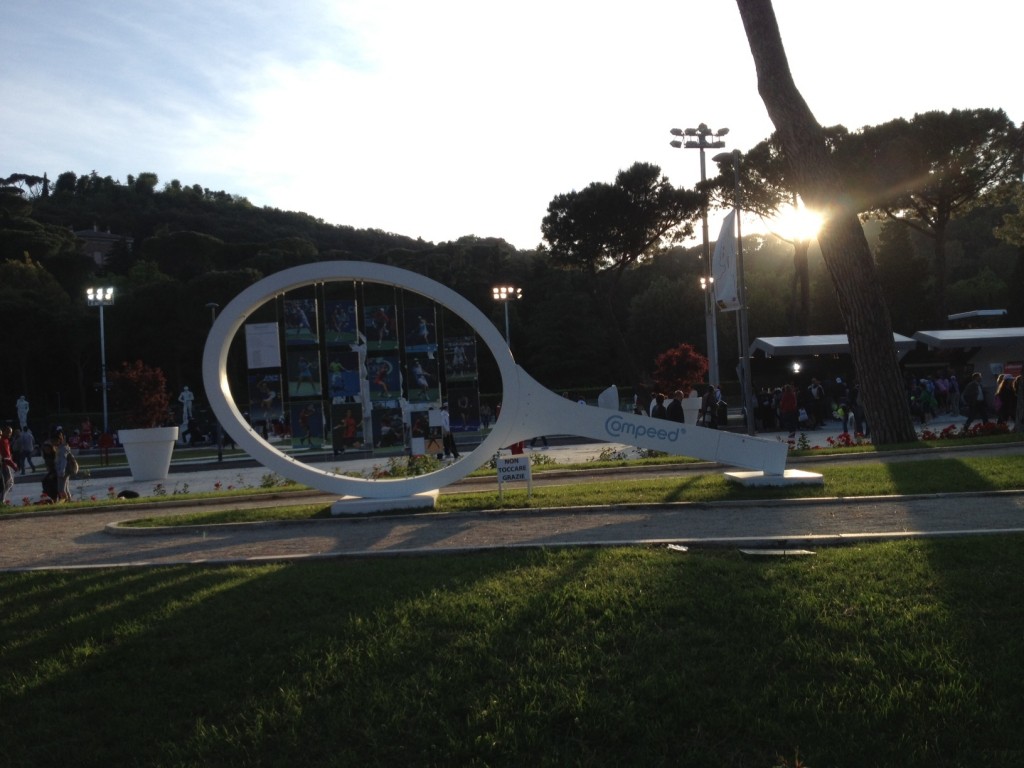 The tickets we bought were for the Centre Court and although they were not front row seats, they were decent.  We bought them online (you need to print your own ticket) for less than €30 which is pretty reasonable.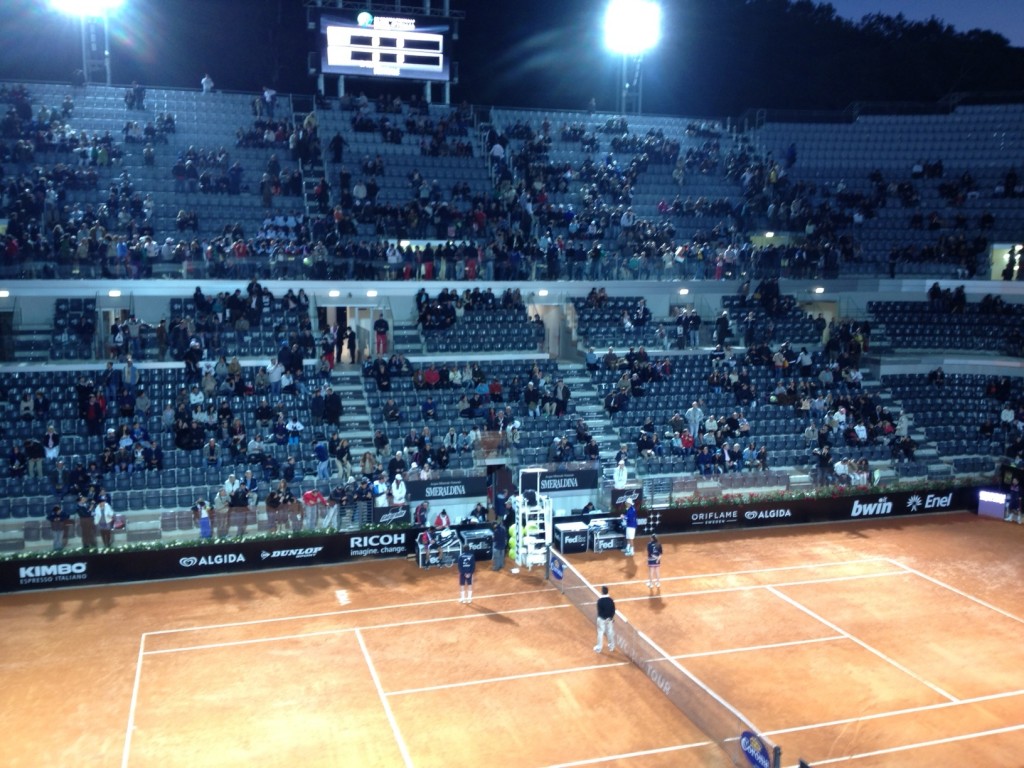 When we bought the tickets, we didn't know who would be playing but were fortunate that Djokovic, the top seed and Serena Williams, the champion of the recent Madrid Open, were playing that evening. Obviously, the tickets will be more costly for matches in quarters, semis and final.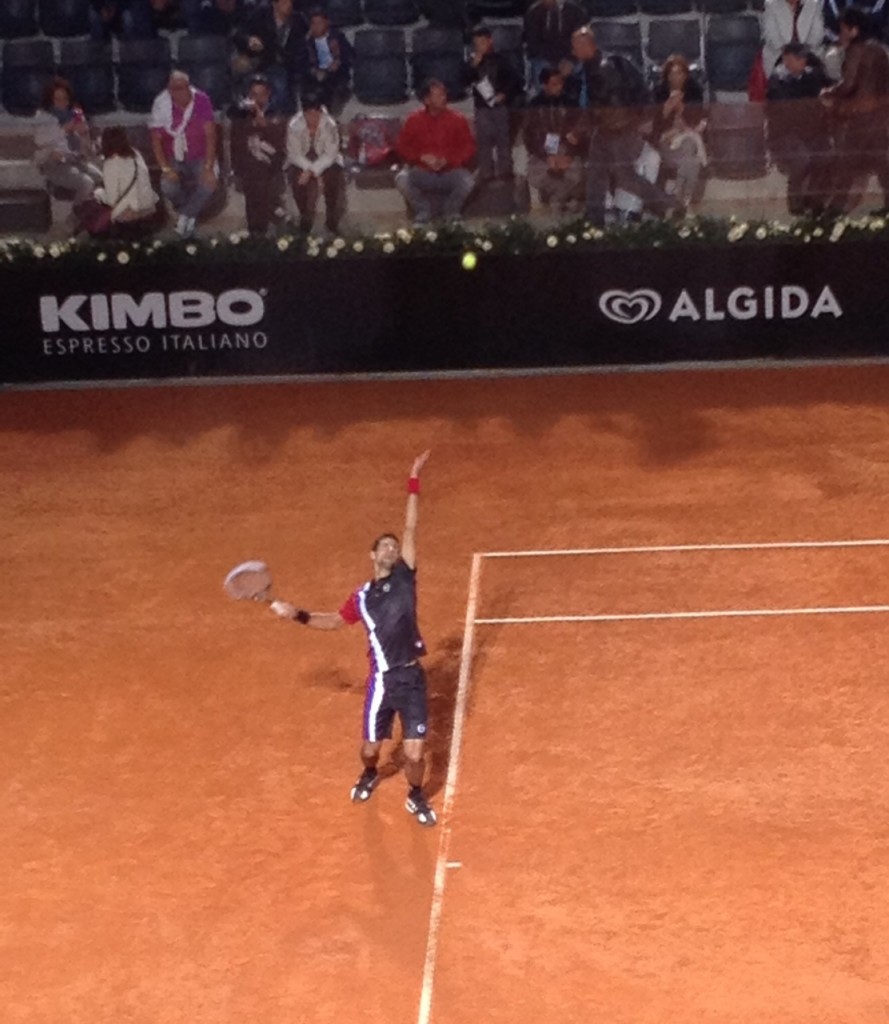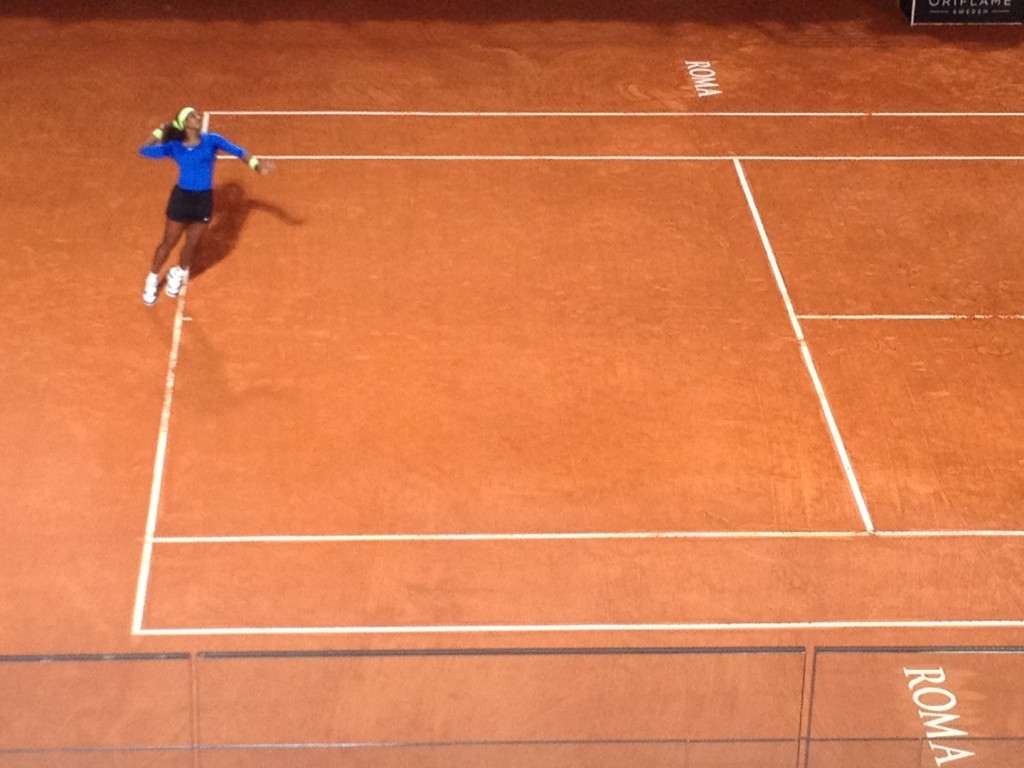 The event is a bit disorganized in the sense that we weren't allowed on the grounds until 7.15pm as the afternoon matches were still going on.  As such, there was a huge crowd outside the main entrance and when people started to get rowdy, they let us in.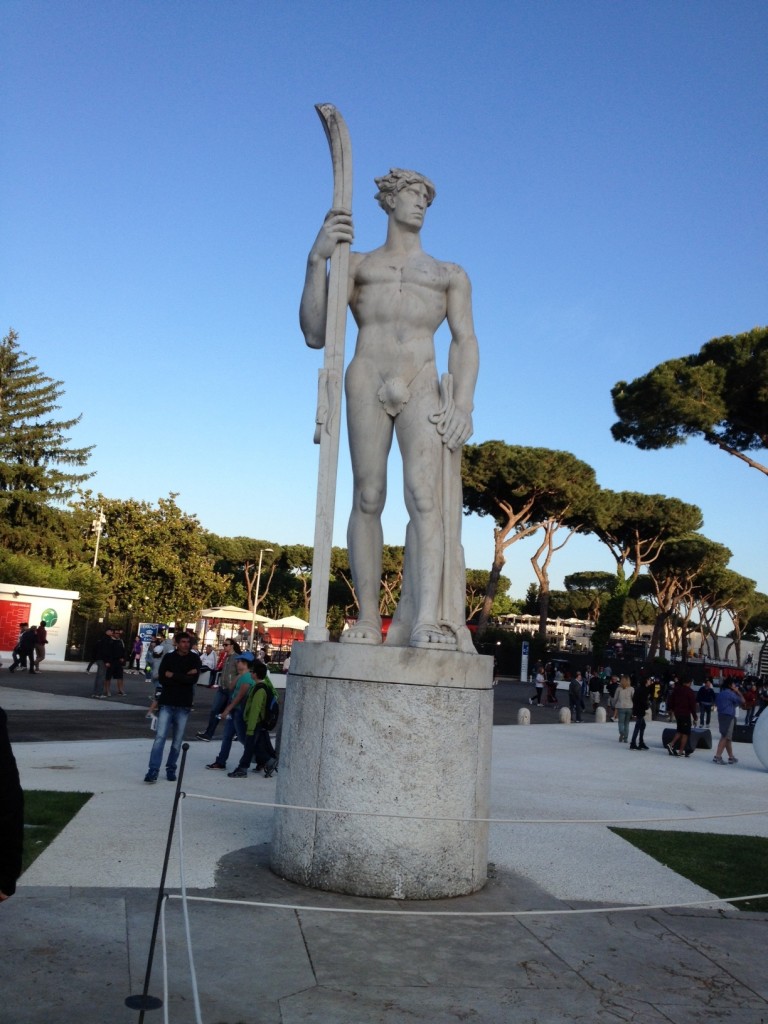 They could have easily just let us in, giving us the the opportunity to roam around the shops and restaurants as we weren't allowed onto the Centre Court anyway until the afternoon match was done.
Last year, it wasn't a problem and I am not sure what was the deal this year. At the end, we were only allowed to take our seats for the evening match after 9pm!
However, despite this hiccup, the grounds are gorgeous and when in such a setting, it's very inspiring.
For more information,visit their website.
2. Compeed Golden Gala – May 31st
We have also already bought tickets for this event.  We were there last year and it was electrifying.  So much excitement was in the air when the main event, the men 100 metres between Bolt, Powell and Lemaitre got underway.
Again, this event was also disorganized.  We printed out our tickets and when we got to the gates, they told us we need to exchange them for physical tickets. The problem was the line for the physical tickets was incredibly long and when we got to the front, they said we didn't have to exchange them!
Unlike the tickets for tennis, there is no assigned seating so it's a first come first serve basis which means you are better off going relatively early.
For more information, please visit their website.
3. Komen Race for the Cure – May 20th
If we are not going away this weekend, I am going to signup last minute for this run i.e. the non-competitve 5km run.  You can still register for it up to the day of the event and if 5km sounds too much, there also have a 2km run/walk. The minimum donation is €13.
More information on their website (Italian).
It's great to see top athletes in Rome and hopefully you will get a chance to attend one of these sport events in Rome!