It always fun to have lunch meetups with friends on Twitter especially if it's the first time you are meeting in person. This week, as most of my students have taken their exams, I had the opportunity to have two lunch meetups with bloggers who happened to be in Rome.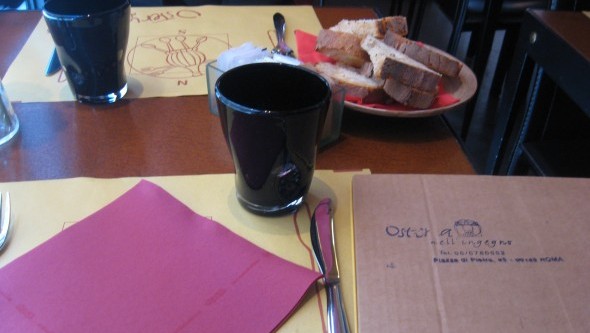 That's one of the best things about Twitter, the opportunity to meet and make new friends.
Lunches in Rome
The first lunch meetup I had was with @foodieintl and it was actually a last minute arrangement.  She had originally invited me to an aperitivo but as we had tickets to the Internazionale (Rome Masters) for that evening, we decided to meetup for lunch instead.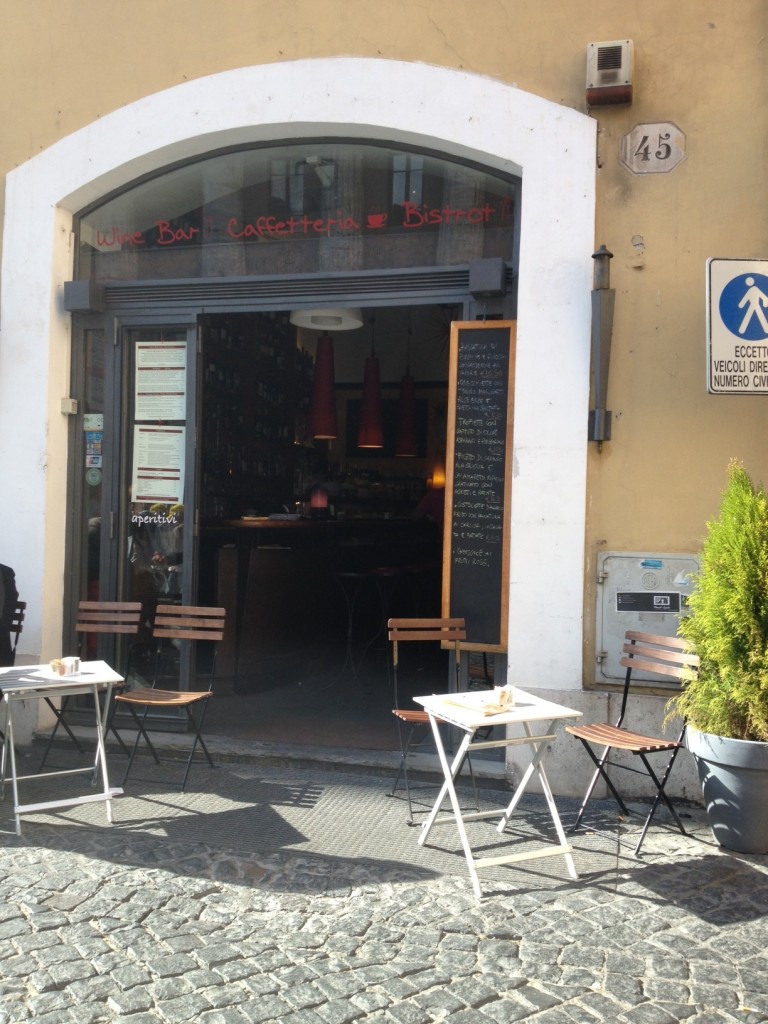 Elyse was craving for a tuna salad at Osteria dell' Ingegno and proposed to meet up there.  That sounded perfect for me!
As it was clear she has often been here in the past, I followed her lead and ordered what she was raving about, the tuna salad – and I was glad I did.
The portions were generous and we both cleaned it up – clearly an indication of  how much we both  enjoyed this dish.  Between bites,  we had a good chat over several topics and she has a lot of fascinating experiences to share.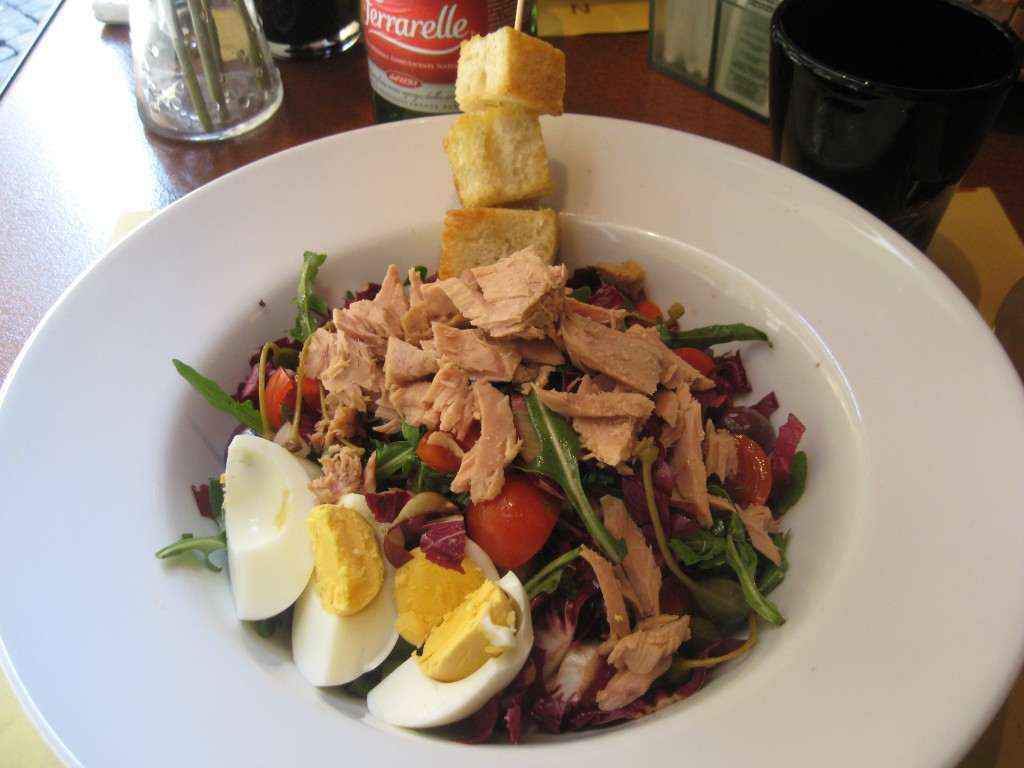 As we said our goodbyes, I would have been happy to get gelato with her but as I am trying to stay sugar-free for the next few weeks, it took a lot of effort for me to turn down this offer.
Osteria dell' Ingegno
Piazza di Pietra 45, 00186 Rome
Tel: 06 6780662
Another Lunch in Rome – Trastevere
Later this week, I meet with @foodloverkathy who has the best round up of all things delicious in Italy in her weekly Italy on a Plate.
After sharing my post on the carbonara at Da Danilo, I discovered that Kathy has a preference for amatriciana.  As we had already planned to have lunch, the question was more where should we go for amatriciana.  That answer came via Revealed Rome who had just written a post on Osteria Fernanda which was meant just for us.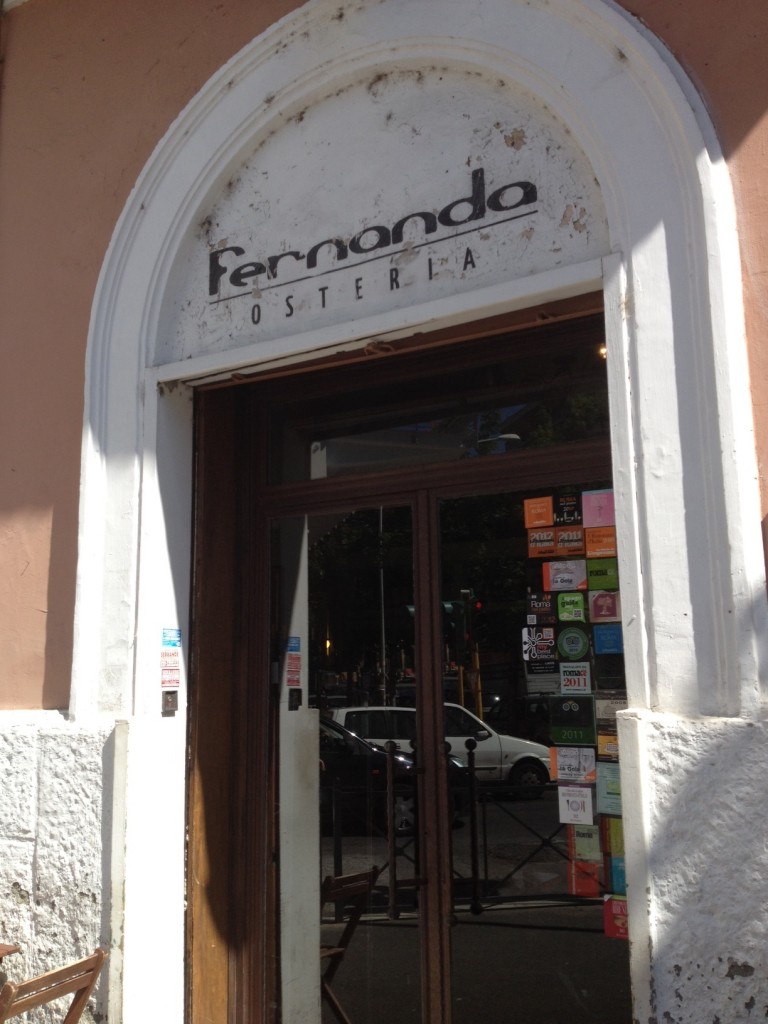 We were there early to beat the lunch crowd and we sure did.  We were the first there but soon enough, the place was completely packed.  We each ordered the amatriciana and then while studying the menu, we decided to also get the calamaro.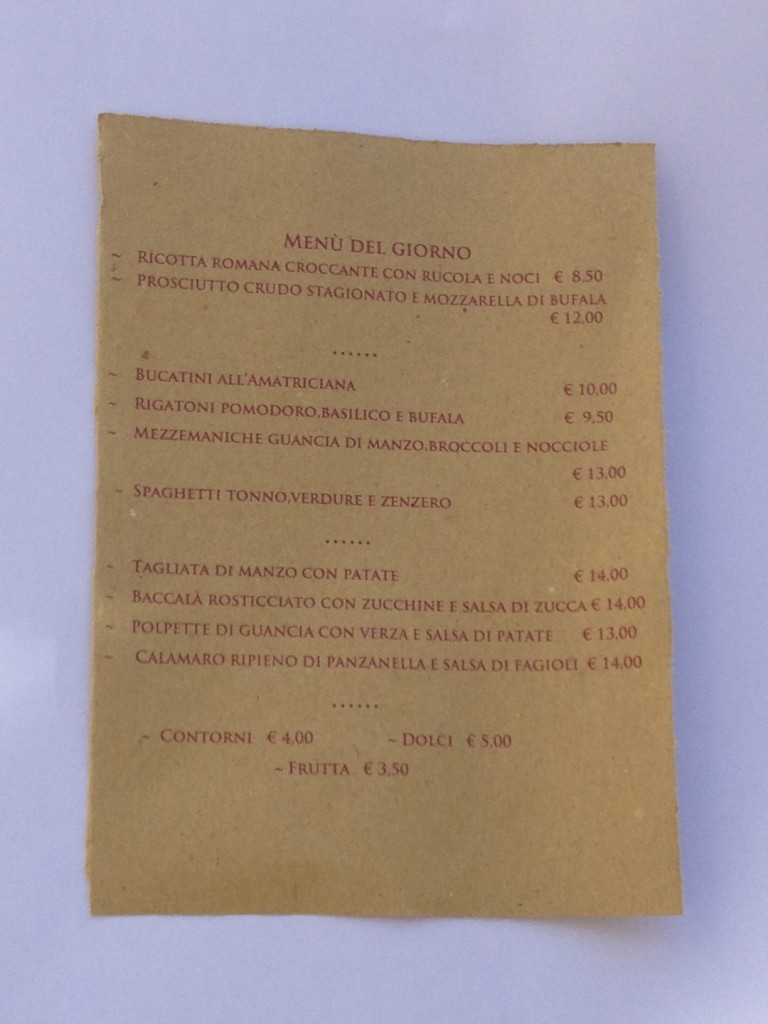 The amatriciana was beautifully presented and the crispy guanciale on top was a nice touch.  However, I would have also liked some chunks of guanciale inside too.  It wasn't the easiest dish to eat but since it was a touch dry, I didn't get any tomato sauce on me.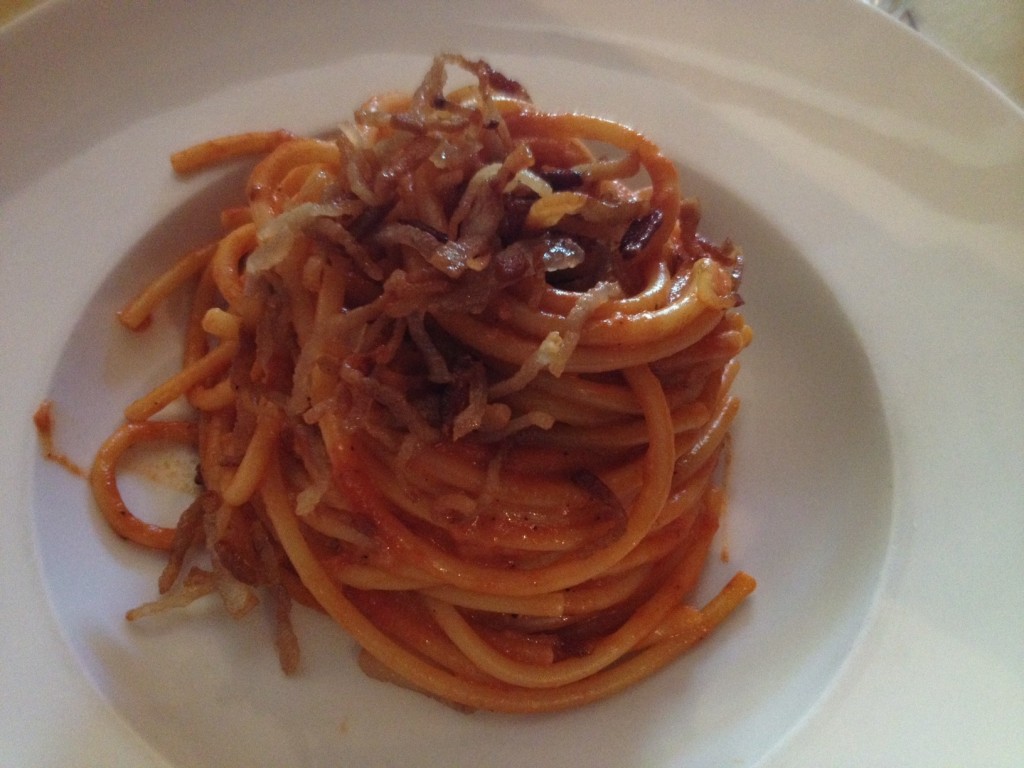 As we shared the calamaro, the kitchen was kind to have it already divided. We were glad we decided to share this second dish as we were "stuffed" after the amatriciana!
Again lovely presentation and the beans with seafood seems to be a familiar theme.  Personally, I love this combination and have attempted to make similar dishes at home before.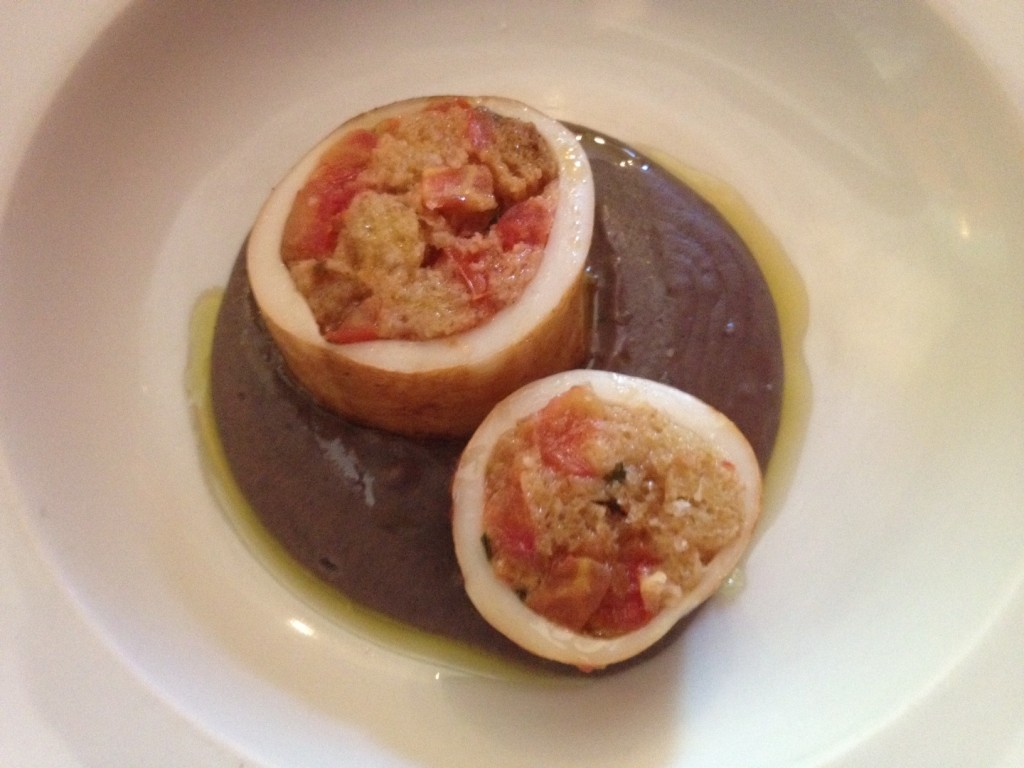 If I weren't trying to stay sugar-free, I would have been happy to order the dessert.  However, I restrained – how I don't know.  Instead I recommended Kathy try Il Gelato di Claudio Torce.
Kathy was hesitant but I told her how I too love classic flavors but am now a convert!  You have no idea how tempted I was to go with her – how could anyone turn down Il Gelato!
Besides meeting twitter friends for the first time, it is also loads of fun to have lunches in Rome with those who are in town.