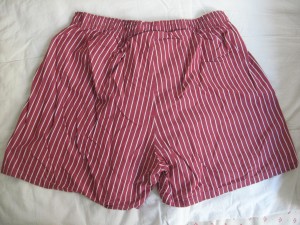 I just came back from a walk in Rome town center with a friend who is visiting and guess what I discovered – Gap is now in Rome.
We were walking down Via del Corso towards Piazza del Popolo and I spotted it.  I was super excited and had to drop in.  I have heard that they were opening but I didn't know when.  I found out they just opened today!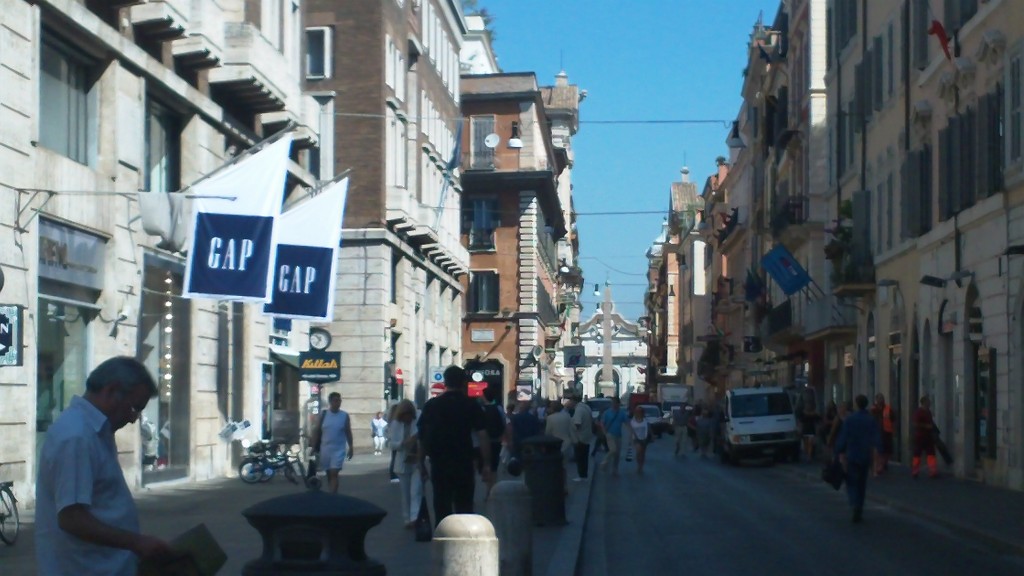 It is actually a huge shop and my husband is already telling me to leave my credit cards at home.  I like the store because I can pick up casual things at a decent price.  I bought some tank tops and there were €9.95 while a light sweater was €39.95.  The light sweater is a bit more than what I would pay for but it was what I have been looking for.
Here are pictures of the store and I have provided the address below.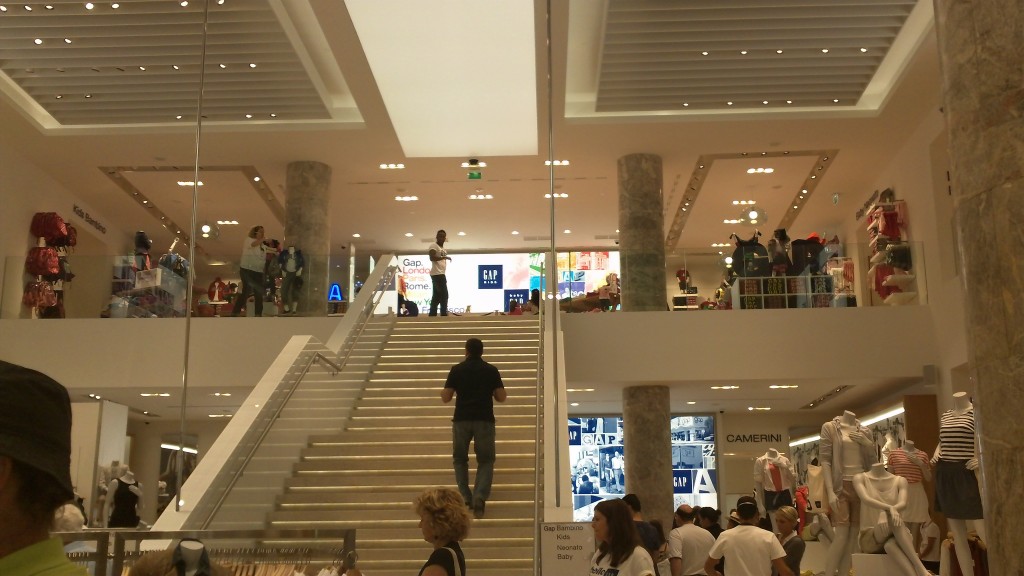 There were also selling some books – A new concept?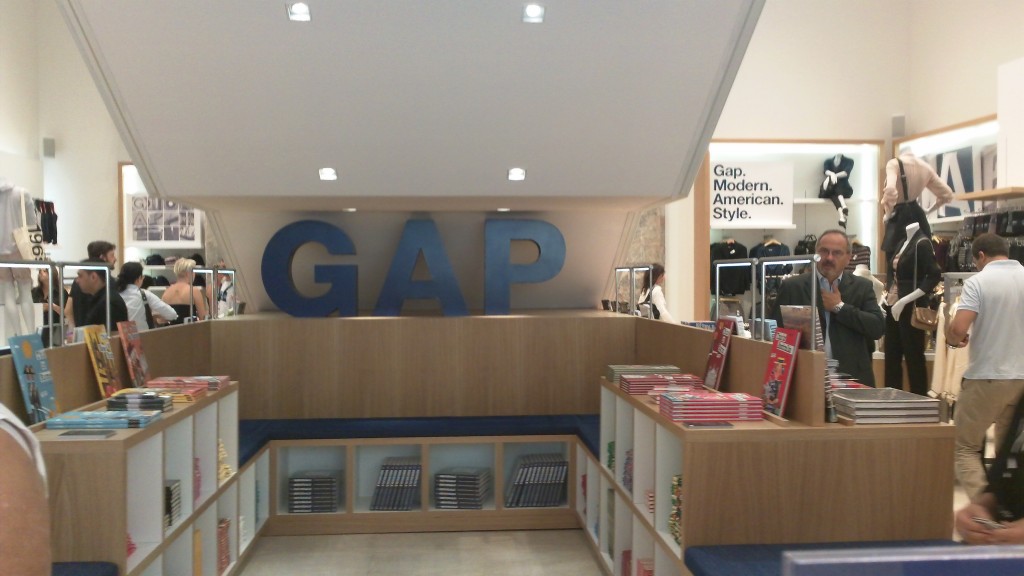 The picture below shows the cashier area.  I like the collage.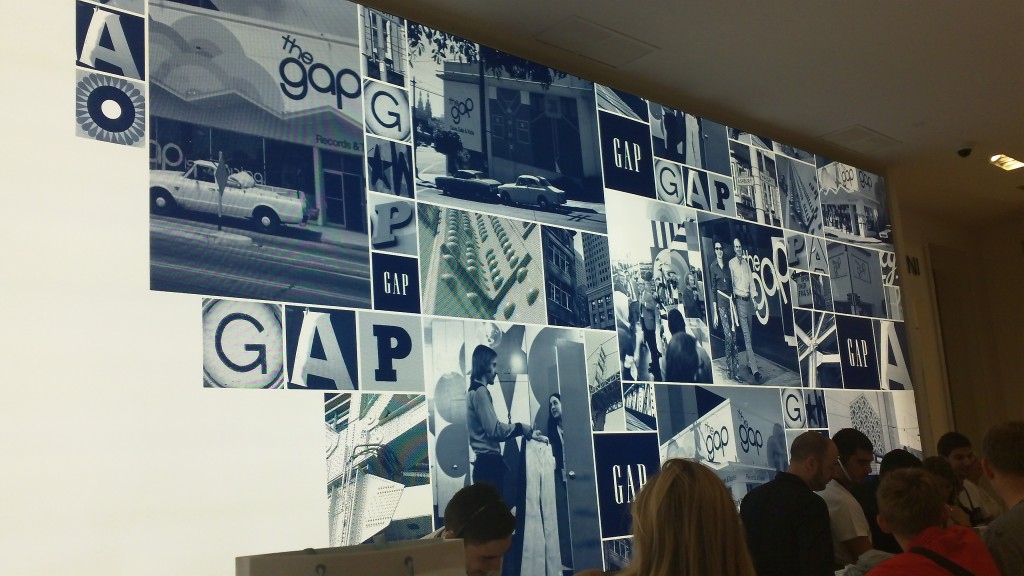 There weren't that many people which made shopping there pleasant.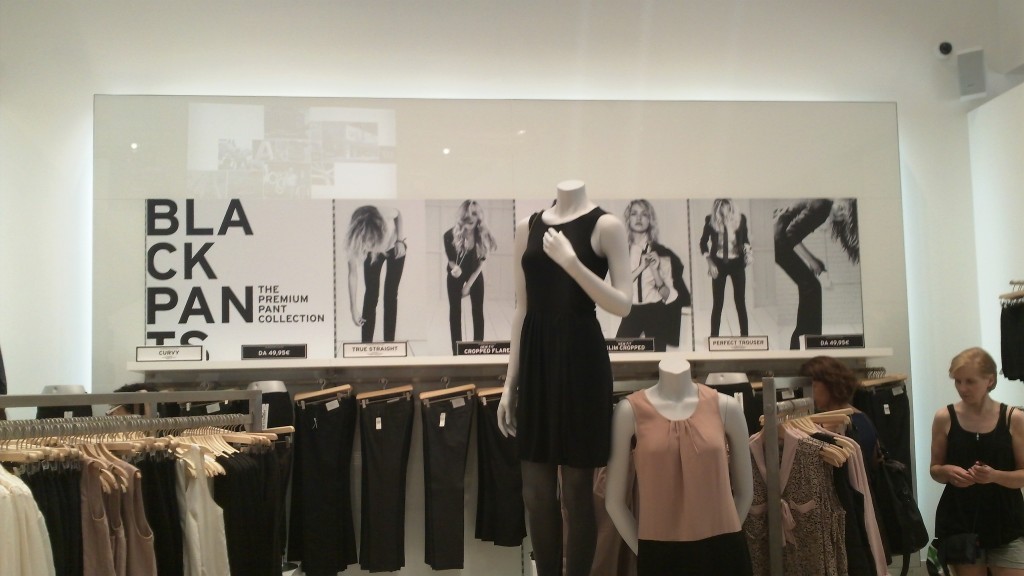 I wasn't planning to buy anything but it was just too tempting!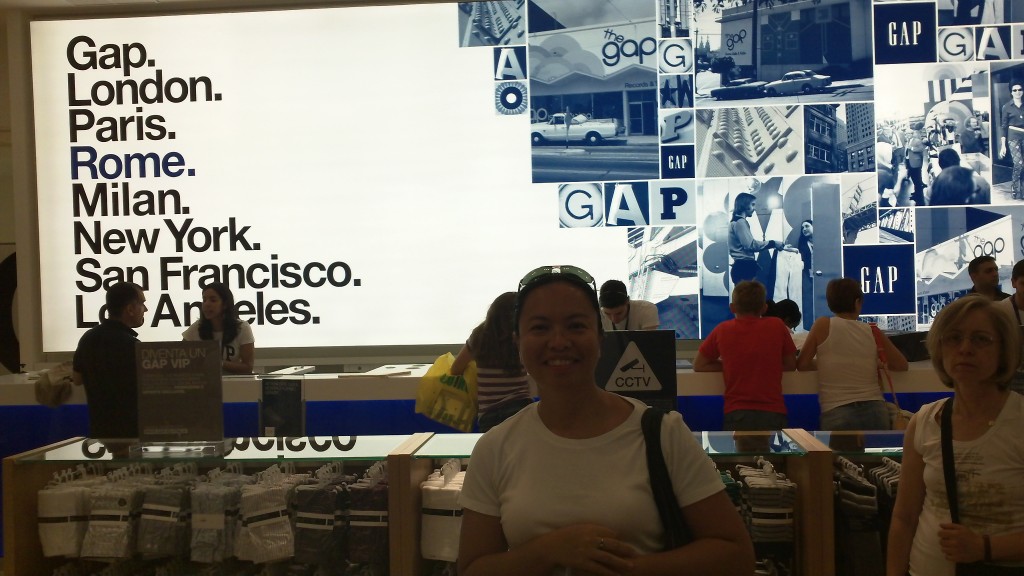 I was mainly in the woman's section but they have a wide choice for men and children too!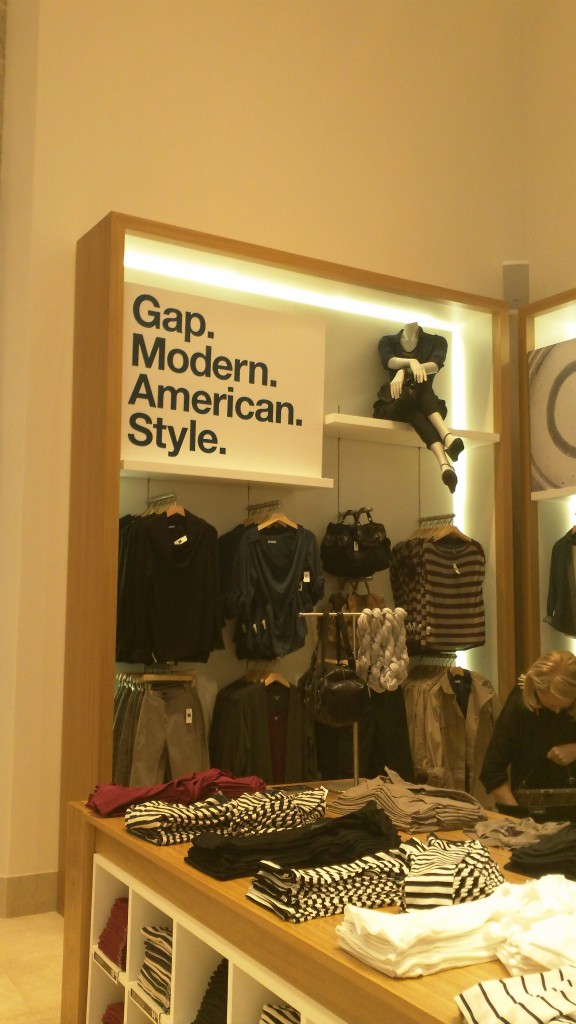 Address of Gap Flagship Store in Rome, Italy:
Via del Corso 472/473
00186, Rome
Tel: 06/68408800
Opening Hours: Mon-Sat 10.00am -8.00pm and Sunday 11.00am – 8.00pm