Another guest post from my sister who has been shopping in Rome!
If you're shopping in Rome, either for yourself or souvenir gifts besides magnets, here are some of the items that I have found for less than €20. Yes it's still rather "touristy" like items and in my defense, I am a tourist in Rome.  So this post is  just to share some gifts ideas and hopefully some of it is helpful.
1. L' Erbolario – Lotions, Body Wash, Shampoo -€8 to €10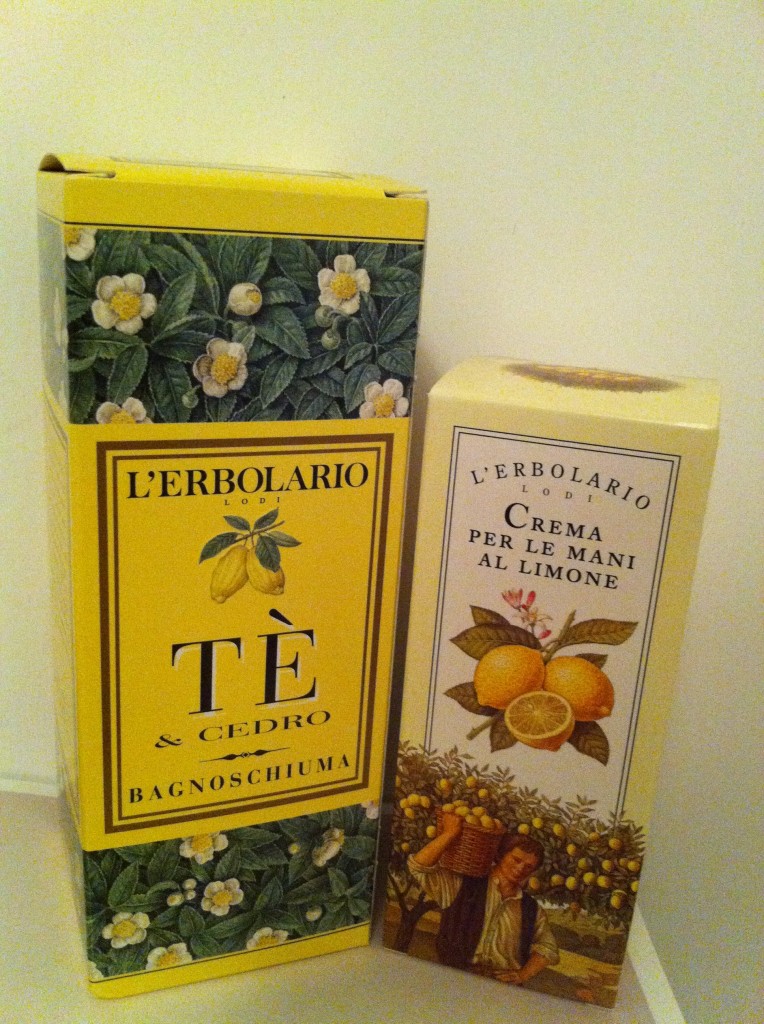 Location: Can be found in most Profumeria stores. They even have products for babies. I visited the store that's on the way to L'Asino D'Oro.
Tip: After you've purchased something, they typically will also give you additional small sample packets of lotion or sunscreen etc.
Website: http://www.erbolario.com/
2. Yamamay Foldable Shoes – €19.90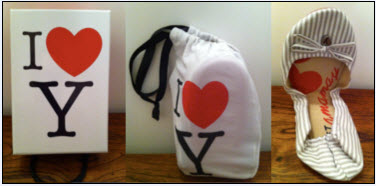 Location: Via del Corso
3. Gap Rome Shirts – €15
Location: Via del Corso – More details on Gap in Rome here.
4. Hello Kitty Roma Mitsukoshi Bag – €15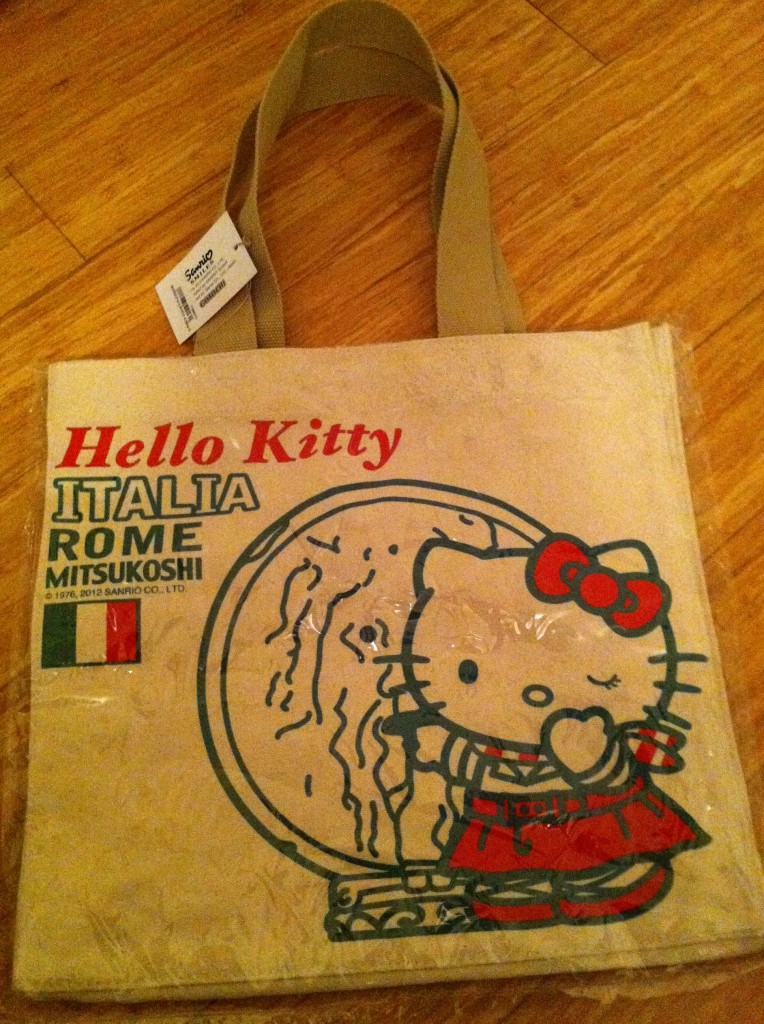 Location: Via Nazionale @ Mitsukoshi Store Basement Level
5. Garofalo Pasta – €1.20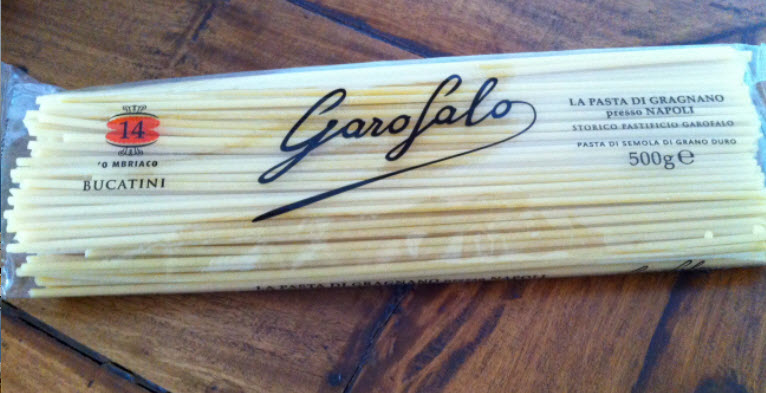 Location: Despar around the neighbourhood. Typically can be found at any Despar or Supermarket.
Note: After reading Elizabeth Minchilli's post on the Italian pasta used in the movie, To Rome With Love, I felt I needed to bring a bag back with me. In a way, I feel that I'm bring back something Italian and Hollywood in one (Los Angeles is after all my second home).
6. Subdued Outlet  – Fairly similar to GAP 
Plaid Shirt – €19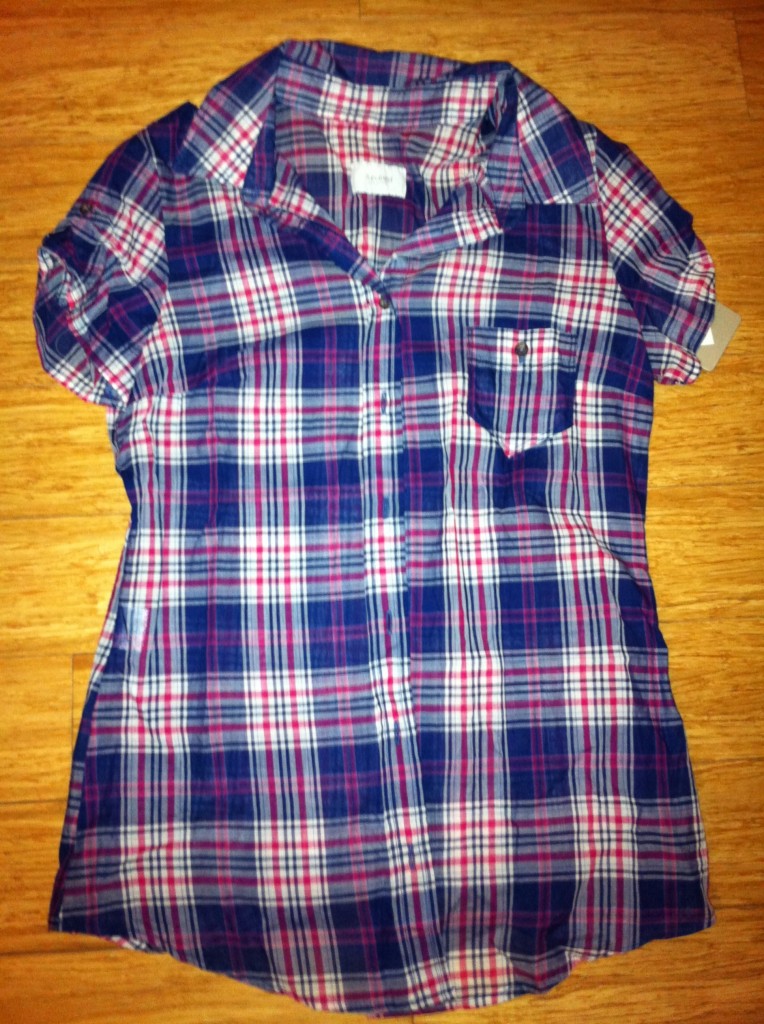 Location: Via  Lucrezio Caro 87/89, 00193 Roma, Near Via Cola Di Rienzo
Tel: 06 3217660
Miscellaneous above €20:
1. Francescato – For LongChamp Bags – €96 to €300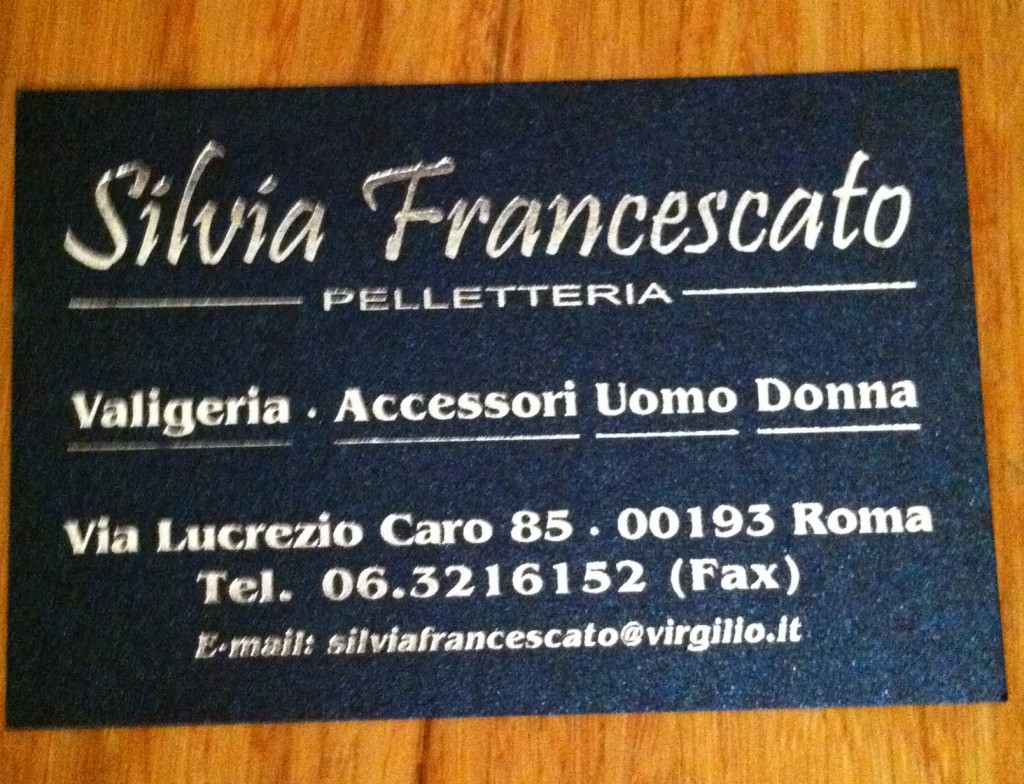 The owners are a father and daughter team. They are friendly and their prices for LongChamp HandBags are slighty cheaper than most places.
Tip: Plus ask them for the LongChamp catalogue as they have items on the catalogue that are not on display.
Note: They have other handbags too.
Location: Via Lucrezio Caro 85, 00193 Roma, Near Via Cola Di Rienzo
2. Santa Maria Novella – €45 to €100
One of the oldest pharmacies with its original store located in Florence.  A product line fragrances, cosmetics for face, body, hair and even herbal dietary supplements. We come here however for their body lotions. This year they celebrate 400 years of uninterrupted business.
Location: Corso del Rinascimento, 47, Near Piazza Navona,
Website: http://www.smnovella.it/en/home.asp?idc=286
Note: This product line was also featured in this season of Gossip Girl (a popular American TV series for young adults)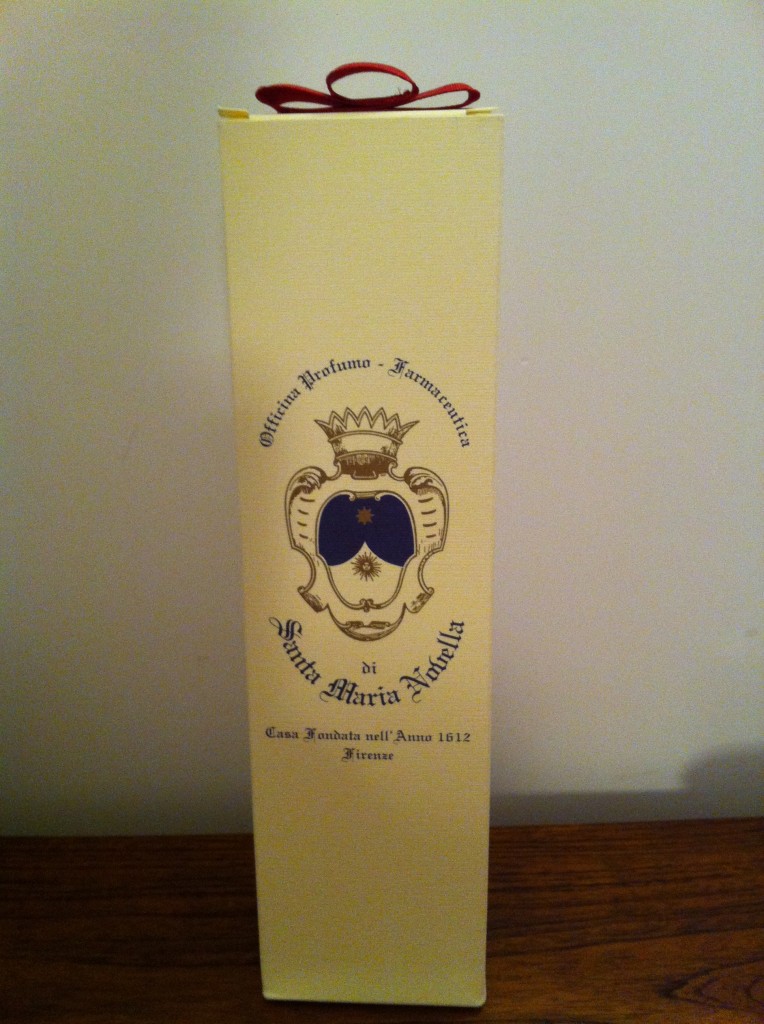 3. Tiber Shoes – €45 to €120 
A good assortment of shoes and the prices here for the exact same pair of sandals cost about €15 less than one of the stores on Via Nazionale.
Location: Via Del Corso
I read a post on Moscerina about her favorite window display, Moncler on the corner of Via dei Condotti. As a tourist, I, of course, had to stroll down Via Dei Condotti and made a stop at Prada.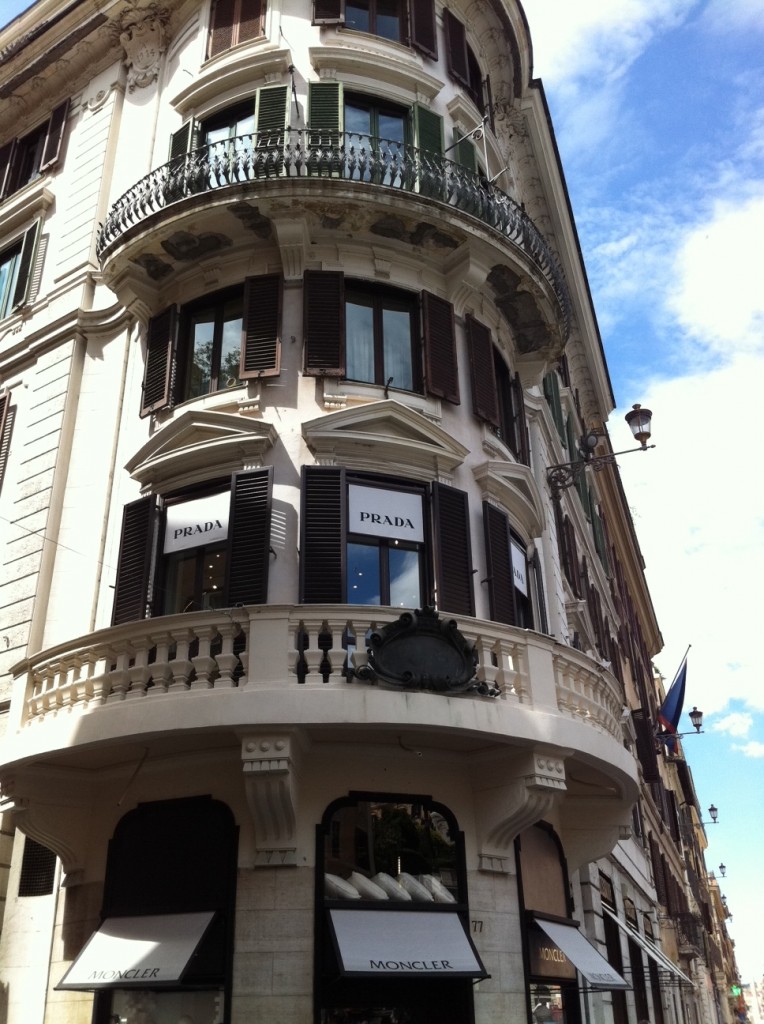 Passing by the Moncler window display, I cracked up inside and really understood Moscerina's comment on the Moncler window display of Amelia Earhart breaking out of a bomb shelter. Hilarious!
Then right across from the Moncler window display was the Dior display – there must be a duo theme going on!