Confession. I love lemons and everything with lemons. While my favorite lemon recipe last summer was the Crostata con Crema al Limone (Lemon Tart), this year I was looking for a new lemon related recipe. And I found one. A simple pasta recipe – tagliolini al limone.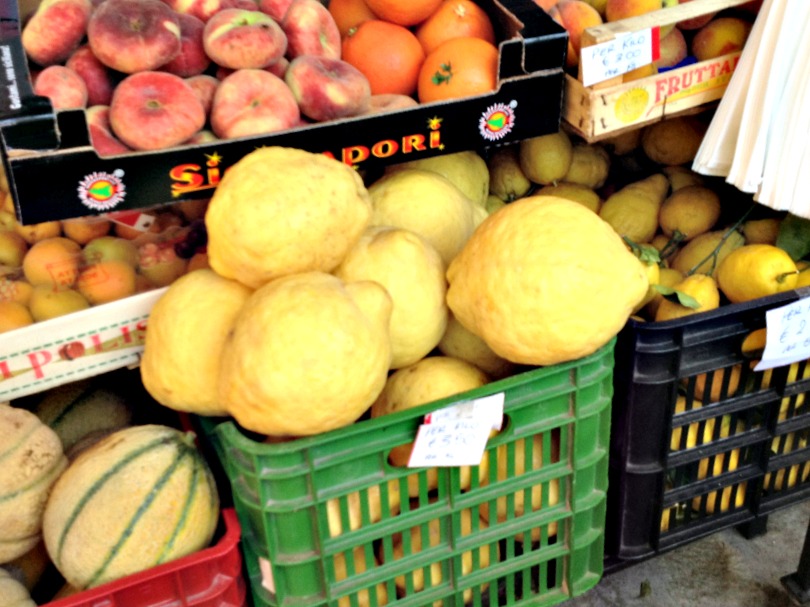 Please allow me to digress for a second. I blame my obsession about lemons on Positano where I first saw gigantic lemons that are out of this world. After that, it was all downhill. My obsession has even led us to buying a lemon tree which is on the balcony and has miraculously survived the snow this past February as well as my ability to kill every plant I've ever had.
Now back to the post.
I have not been in much of a mood to cook due to the soaring temperatures and baking was definitely out of the question. So when I came across the tagliolini al limone recipe by a known Italian personality, I figured it was simple enough to make and on top of that, I already had all the ingredients at home.
Knowing that I wouldn't have to sweat and toil in the kitchen for hours, I was ready to give it a try. When I told Luca what I was planning to make, he wasn't impressed. Actually, he said he didn't get it. Why a lemon sauce with pasta.
Ignoring his response, I proceeded and made fresh tagliolini which is now much easier since having the pasta machine (though it's still the manual one). While he had his with the usual sugo (plain tomato sauce), I made my lemon sauce. Although it looks uninteresting and plain, the flavors and fragrance are heavenly.  It is a delicate dish with just the right hint of lemon.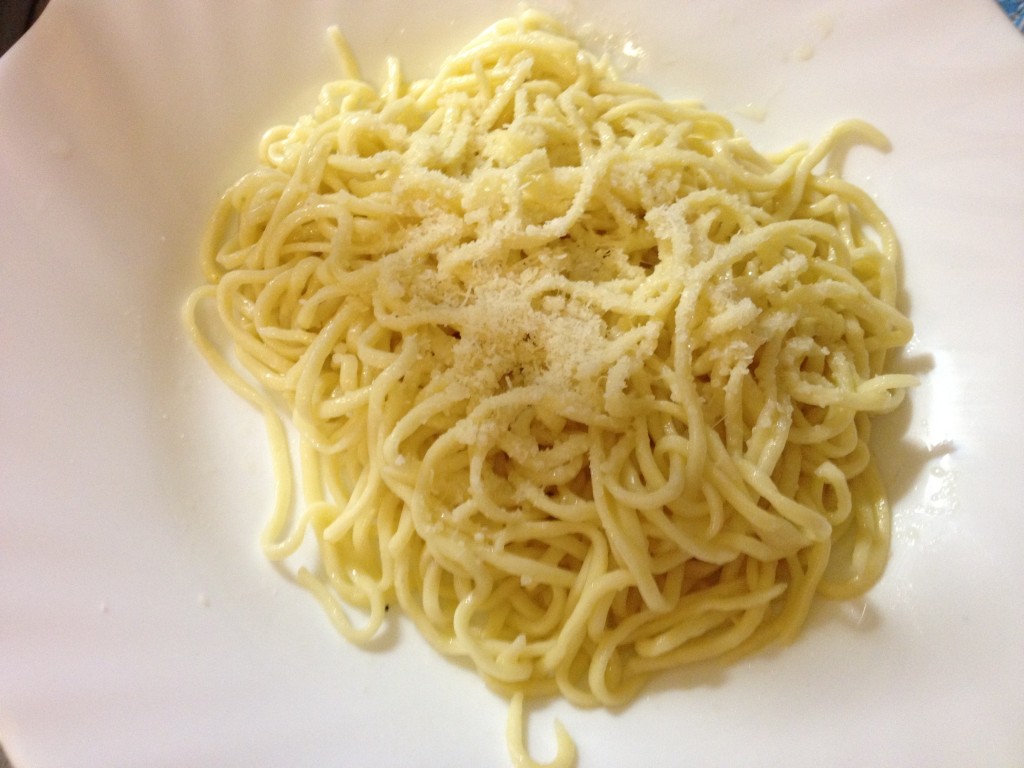 Personally, I wanted to add more lemon peel and juice but decided not to get carried away. I am glad I didn't because the combination was perfect. If you like lemons, you will love this simple pasta dish.
The recipe below is adapted from I Menu di Benedetta and serves 2. It can easily be doubled (or tripled) if needed.
Simple Pasta Recipe: Tagliolini al Limone
Ingredients for Fresh Pasta
1 egg
100 grams of flour
This makes about 160 grams of fresh pasta.
Directions
1. In a bowl, add the flour and form a well.
2. Crack the egg into the well and using a fork, slowly incorporate the flour. You will eventually need to use your hands to knead the dough.
3. It shouldn't feel too sticky. If it does, just knead in a small amount of flour.
4. Wrap the dough (I used saran wrap) and let it rest for at least 30 minutes in room temperature before rolling out the pasta, either with a rolling pin or pasta machine.
5. If you don't have a pasta machine, you can hand cut the rolled out dough though it may be thicker.
Ingredients for Lemon Sauce
Juice and peel from half a lemon (preferably an organic lemon)
25 grams of butter
Parmigiano, salt and pepper to taste
Directions
1. Melt the butter in a pan on low heat.
2. Add grated lemon peel.
3. Cook the tagliolini in a pot of boiling water. Friendly reminder – add sea salt to the boiling water before cooking the pasta. As it is fresh pasta, check if the pasta is cooked after 2-3 minutes.
4. While the pasta is cooking, add lemon juice and salt to the sauce.
5. When the pasta is done, drain the pasta. Reserve 1/4 cup of the water to adjust the consistency of the sauce.
6. Add the pasta to the pan with the lemon sauce and mix well. If it gets too dry, add some of the water you have reserved.
7. Sprinkle parmigiano and/or pepper before indulging serving.
Notes:
If you don't feel like making fresh pasta, buy them at the store – making this dish even easier to prepare.
I saw some recipes use heavy cream (panna) but I felt it may be too heavy for a summer dish.  However, I think some herbs such as basil or thyme may be a nice addition.
Thoughts
When I finished the last strands of tagliolini, I wanted more!  I could have easily had another serving as it was refreshing and even with the butter, a relatively light dish. I loved it and plan on making this again for dinner tonight, this time with a touch of herbs and will update you as to how that turns out.
Now that you have the recipe, don't you think tagliolini al limone is a simple pasta recipe?