You would never believe it but I did my first wine tasting in Rome. To be precise, I did my first wine tasting event ever. When I met Hande, owner of Vino Roma, I confessed and told her I don't drink in general.
Wines have never appealed to me and at the many dinners we have attended, it has always puzzled me how people would swirl, smell, intensely look at their wines and sing praises to the smell of berries and oak etc. I couldn't understand all the fuss and felt I would get some of this cleared up with a wine tasting event at Vino Roma.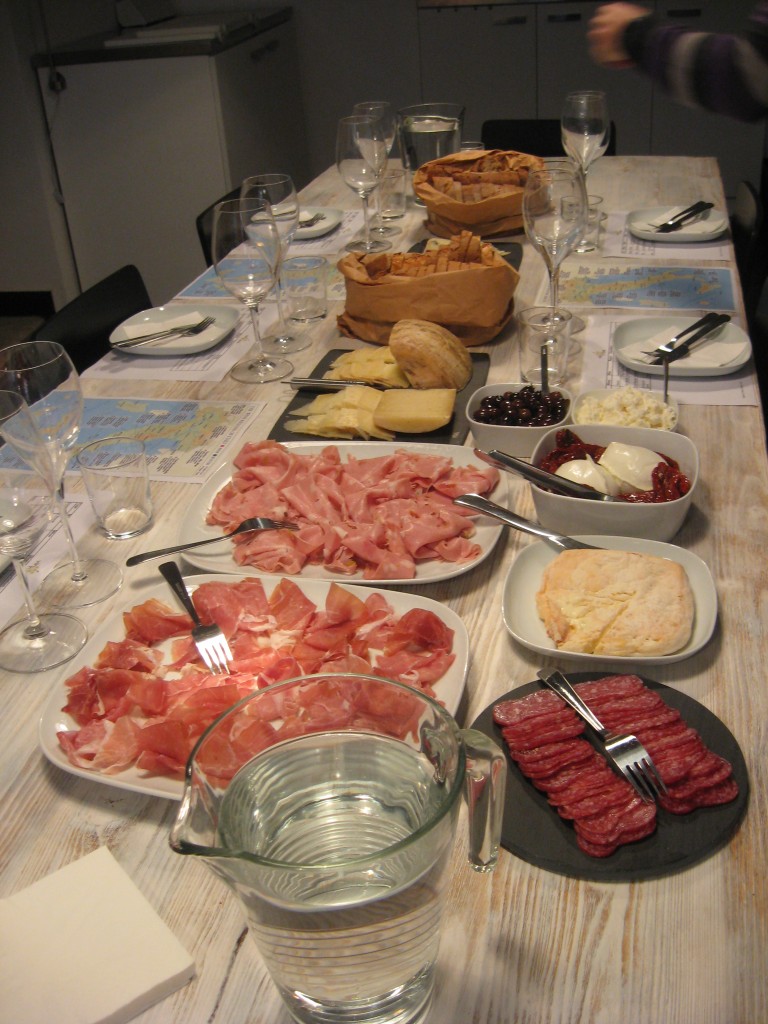 I wasn't sure if I was ready to taken on My Italians, Vino Roma's most popular tasting, but felt that the Wine and Cheese Lunch would be something very doable.  I reasoned that since I love cheese, I would at least leave the tasting happy if  I didn't like the wines at all.
Wine Tasting in Rome: A Memorable Experience
I was looking forward to this event and felt that if I walked away with basic information about wines, it would be a big step forward.  Instead, I took a leap forward and am excited to tell you that the sommelier at this tasting, Maurizio was a class act.
I not only walked away with basic knowledge but with an interest in knowing more about wines and food pairings.  That was how good he was!  He started out by giving us the basic rules of wine tasting and shared information about how to evaluate the different wines that we tasted.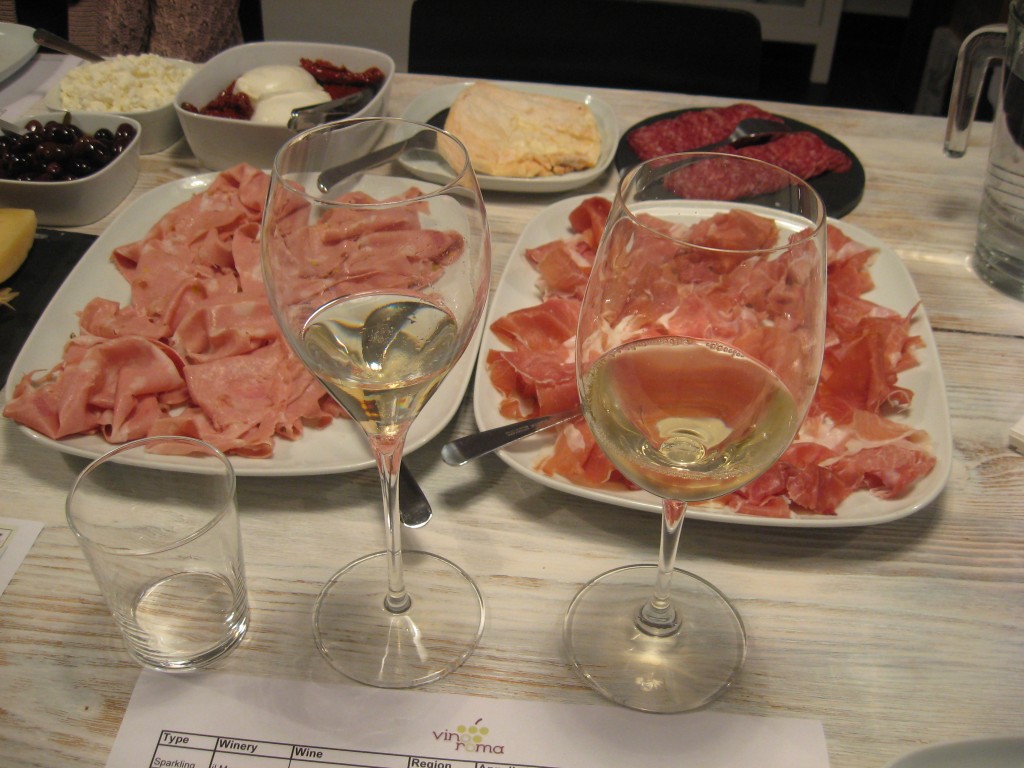 Then we moved on to tasting the wines with cheeses and cold cuts. He recommended several pairings and this was what got me excited.  I couldn't believe how the combination of wine and food just brought about the best of both. A red wine which we tasted seemed ordinary to me but when it was paired with food, it brought out the flavors of the wine I hadn't tasted before. Wow that was some insight!
If you are new to wines and feel intimidated about a wine tasting, you don't have to worry at all. While the tasting was conducted very professionally, there was no wine snobbery at all. Maurizio was very hospitable and encouraged us to be proactive by asking us what we smelled, tasted and our opinions. The atmosphere was friendly and besides the wine, we were treated to beautiful and generous selection of cheeses and cold cuts.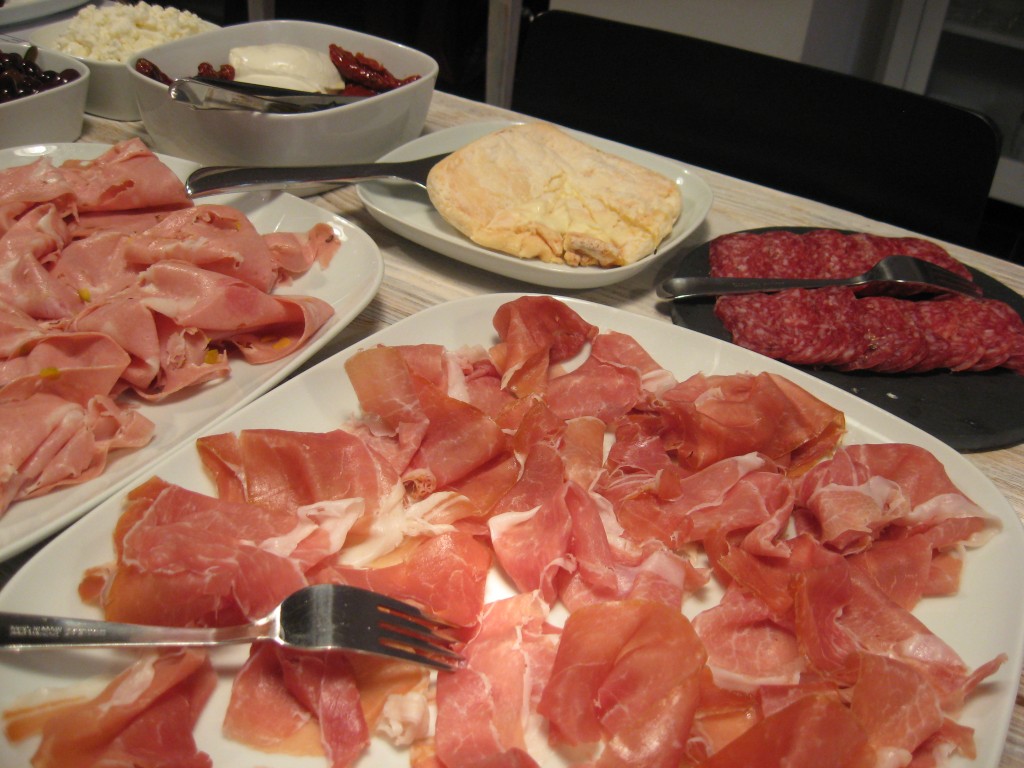 What was interesting was that at the start of the wine tasting session, I had mentioned that if I had to choose a wine in the past, I would select whites over reds. However, at this wine tasting event, my favorite was the red wine as I was just stunned by the combination with the food.
I was not the only one who walked away with a different opinion. Another one of the participants, a returning customer, said she doesn't like sweet wines but her favorite at this tasting was the sweet wine because of the combination with a cheese! That was how brilliant this wine tasting session was as it was able to shift preferences. Below is a short video of Maurizio in action.
From my experience, it was clear that Maurizio catered the session depending on how much knowledge the participants had about wines. Most of us in this session were beginners but if are more experienced, I am sure you will learn equally as much. You are encouraged to ask questions and Maurizio is just a walking wine encyclopedia so ask away! Our group didn't hold back and instead of the 1.5 hour tasting session it went over 2 hours.
No, I am not a wine-lover yet but didn't expect to be. However, it has caused me to want to know more about how to evaluate wines. It was nice to finally know how to appreciate what I was drinking. I only have good things to say about this experience with Vino Roma and undoubtedly, I highly recommend that you include this wine tasting in Rome in your itinerary when visiting the Eternal City.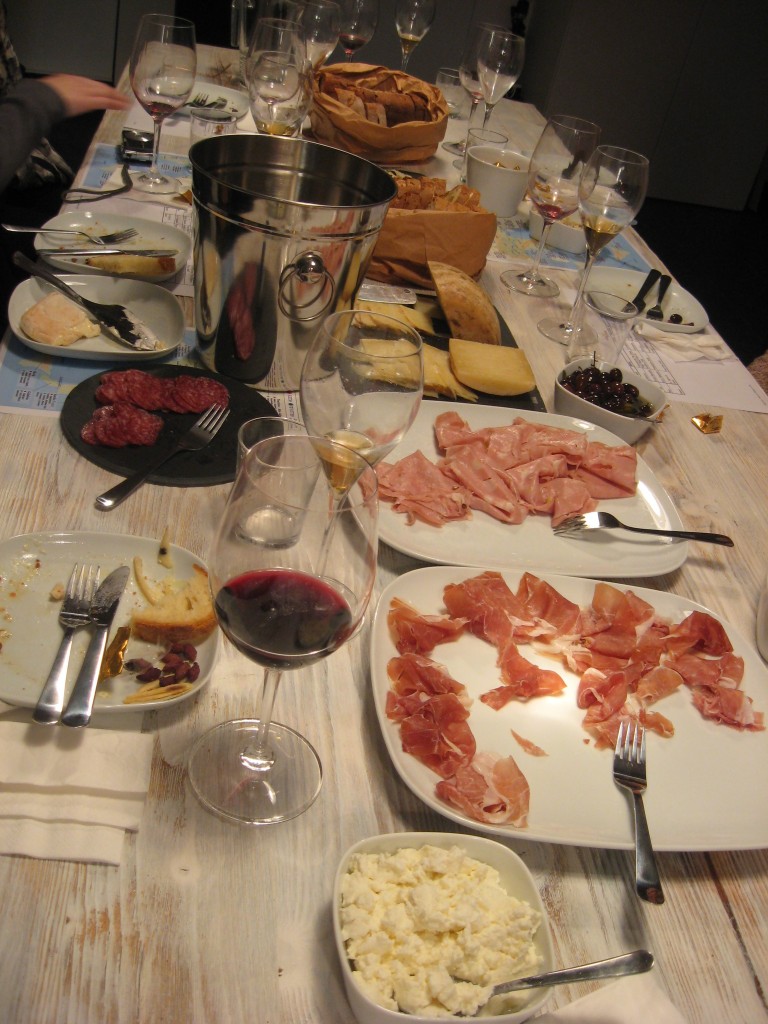 Note: Vino Roma has just moved to a new location in the Monti neighborhood which makes it easily accessible by public transport. It's a short walk from Metro A, getting off at Vittorio Emanuele or Metro B at Cavour. There's really no excuse to miss this wine tasting in Rome!