A friend is coming over to Rome and asked if they would have enough time to see Rome in 3 days.  I told them that you would need a week to really see Rome!  This isn't the first time I have had  friends visiting Rome for a short trip and then heading to other cities in Italy.
It's true that there's so much to see here in Italy and most people spend a couple of days in each one just to get a taste of the place.  As they always want to know what they should see and do in such a limited span of time, I always ask what they are interested in.  However, there are some attractions and places to eat in Rome which I feel they must visit.
Here are my Top 5 and they are in no particular order.  One more suggestion before I share them:  Bring a good pair of walking shoes!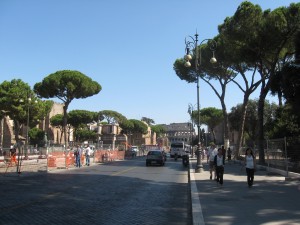 1.  I don't know if you consider this as one but the walk from the Colosseum to Piazza Venezia on Via dei Fori Imperiali.  I just think this is Rome.  Absolutely amazing and so much to see on this stretch alone.
To get get the most out of this walk, consider having a guide who gives you in-depth information as to the attractions in this area and a visit inside the Colosseum is highly recommended.
2. Jewish Ghetto – Make sure you stop in one of the many restaurants and order fried artichokes (Carciofi alla giudia).  One of my favorite places is Sora Margherita.  It doesn't look like much but the food is hearty and good.  If you plan to go there for lunch, it's best you are there at 12.30pm to beat the lunch crowd.  It get's really packed and you can't book a table.  So first come first serve basis.
3. Fontana di Trevi (Trevi Fountain) at night – During the day, this place is always packed but one evening we walked by here and when it is lit up, it's a totally different place.  Very romantic!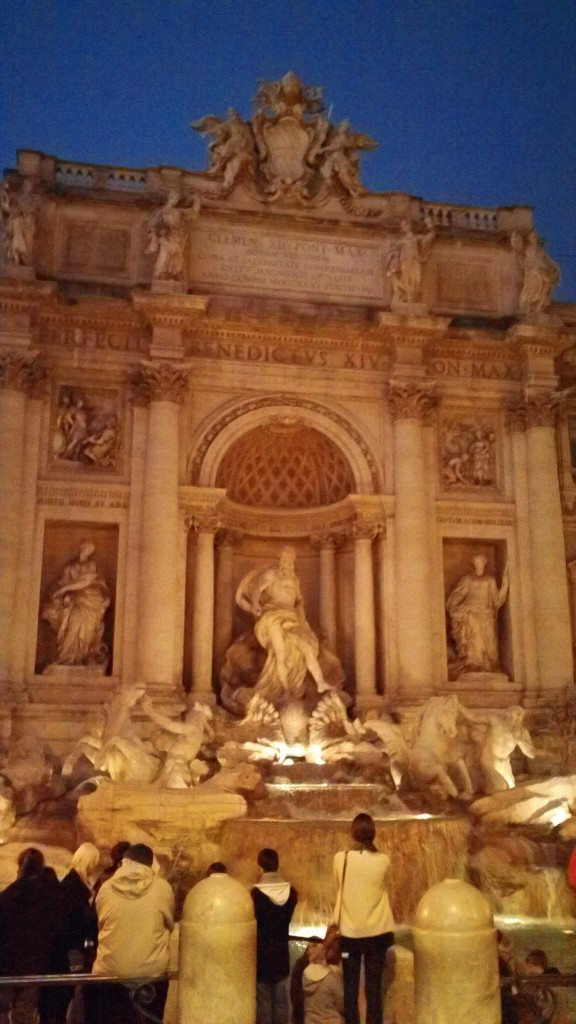 4. Gelato! Gelato!  Gelato!  Even in winter.  Some gelateria are closed in winter but there are always more than enough open to let you savor what gelato is meant to taste like.  My favorite place is Fassi.
I am down to my last pick! It's tough because I can list another 5 more places and things to do in Rome.  Ok, I won't cheat and change it to Top 10.  I really want to list what are the things I would do with limited time.
5. Piazza Navona – I just adore this place.  I walk by here often and love the atmosphere.  There are people playing music and sit on the bench to soak in life in Rome.
What are your Top 5 things to see or do in Rome?  I would be interested to hear your thoughts and I am sure my friends will benefit from your advice.