Confession: I love the sun and the sea so I when colder temperatures roll around in November, I start getting uneasy.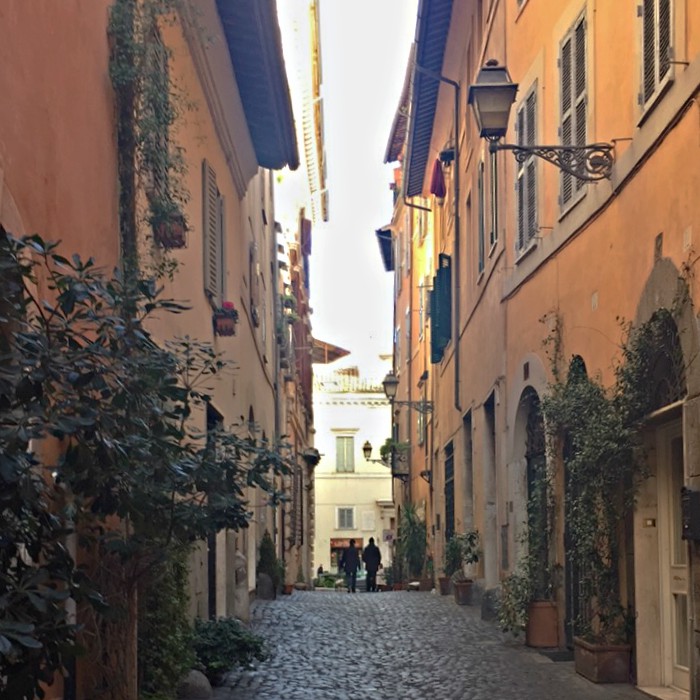 Then almost immediately I'd brush that feeling aside as I remind myself one of the reasons why I live in Rome is its mild winter. We do get snow once in a few years but those occasions are rare. What you'll probably enjoy during winter in Rome are sunny and warm days.
And the week that my friend Linda at The Beehive held the 4th annual #WinterinRome event late last month, the weather played the part. We enjoyed spring-like temperatures and glorious blue skies most of that week.
On a quiet Sunday morning, I found myself together with a wonderful group of people all geared up for the day's food tour thanks to Eating Italy Food Tours. Our guide for the day Eric explained that the food tour would take us to 6 different stops in and around the Jewish Ghetto in Rome.
Warning: Do not read when hungry….lots of food photos coming up next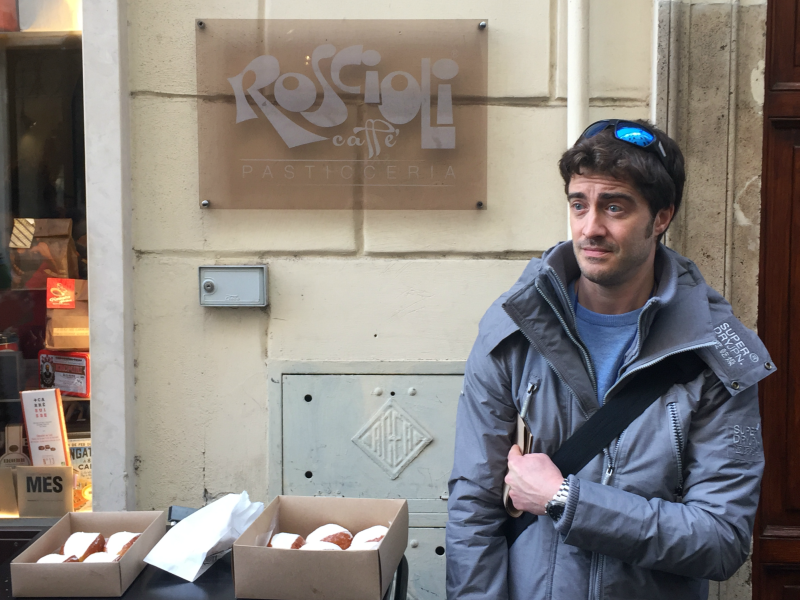 Our first stop would be for some pastries and coffee at Roscioli Caffe, one of my favorite cafes in the area.
That was the best news to start the food tour. Why?
I had dropped by the Roscioli Caffe earlier for my dose of coffee. While there, temptation was consistently nagging at me to get that luscious maritozzo, a sweet bun filled with whipped cream.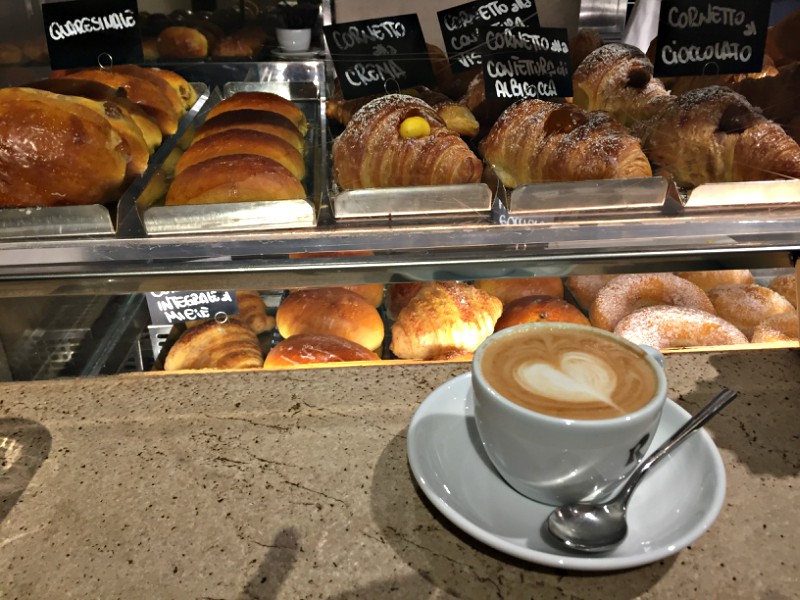 Plus, the maritozzo here is one of the best in the city. "Yes, you deserve it for getting out of bed this early on a Sunday morning" temptation lustfully whispered and my response was a resounding "Hell, ya!"
But then the thought crept in that the next 3.5 hours will all be about food. Ugh! When I was ready to order my cappuccino, temptation still had an edge but at the last second, I held back and just got coffee.
So when Eric announced our first stop of the Sunday Food Tour would be Roscioli Caffe for maritozzo, I was majorly doing the happy dance – inside my head, that is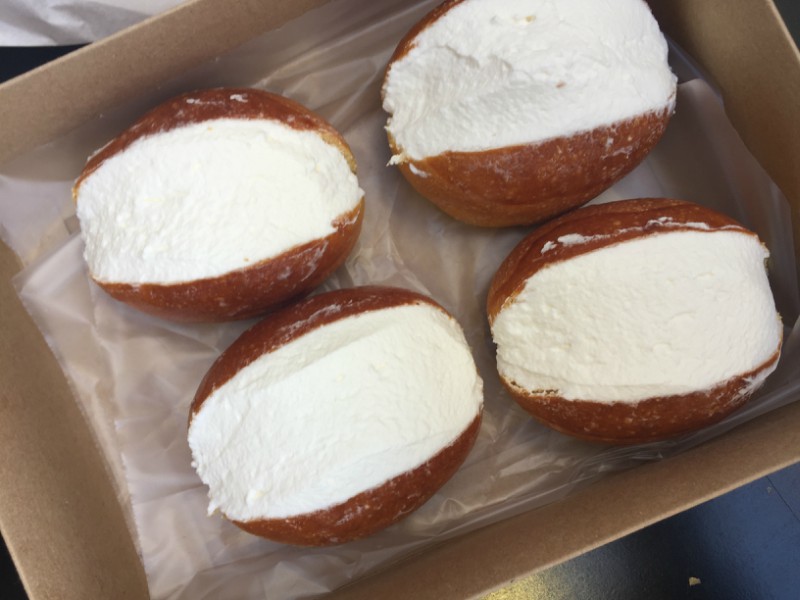 At Roscioli Caffe, since everyone was also getting coffee, I joined in the fun and got a caffé (an espresso) and of course, a maritozzo – and relished every single bite. I believed everyone did too as there were no signs of crumbs or trace of whipped cream left.
Our next stop was just around the corner, another bakery owned by the Roscioli family, where you'll find savoury as well as sweet baked goods. It's heavenly and it's impossible, at least for me, to leave the shop empty handed. Since we just had a sweet treat, this time we are here for their Roman-style pizzas that are baked in one of Rome oldest oven.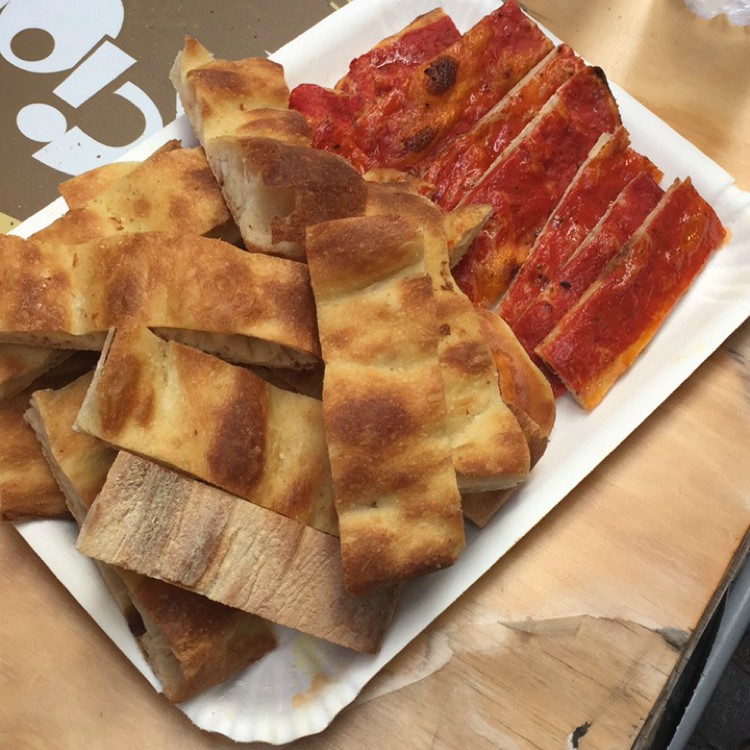 We had a selection of two different pizzas, pizza rossa with tomato sauce and pizza bianca, just plain. My preference? For me it really depends on the day and since we just had something sweet, I opted for pizza bianca this time around.
With back-to-back tastings, it was time to walk some of it off (yes, wishful thinking) by taking in a few sights in the neighborhood. Making our way to the Jewish Ghetto, we first stopped at the The Fontana delle Tartarughe (The Turtle Fountain) in Piazza Mattei dating to the 16th century.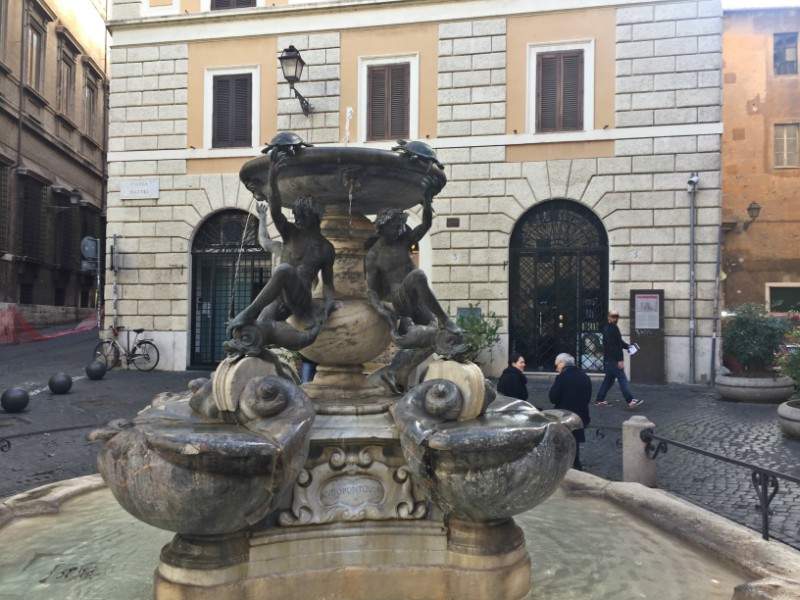 The fountain originally had four dolphins but due to the problem of water pressure, they were removed and during a later period, the turtles were added.
In the Jewish Ghetto, today a thriving and vibrant neighborhood filled with restaurants and shops, yet still with a strong presence of Jewish culture, we made a quick stop at the the ruins of the enormous ancient Roman structure, Portico d'Ottavia, built by Augustus in the name of his sister.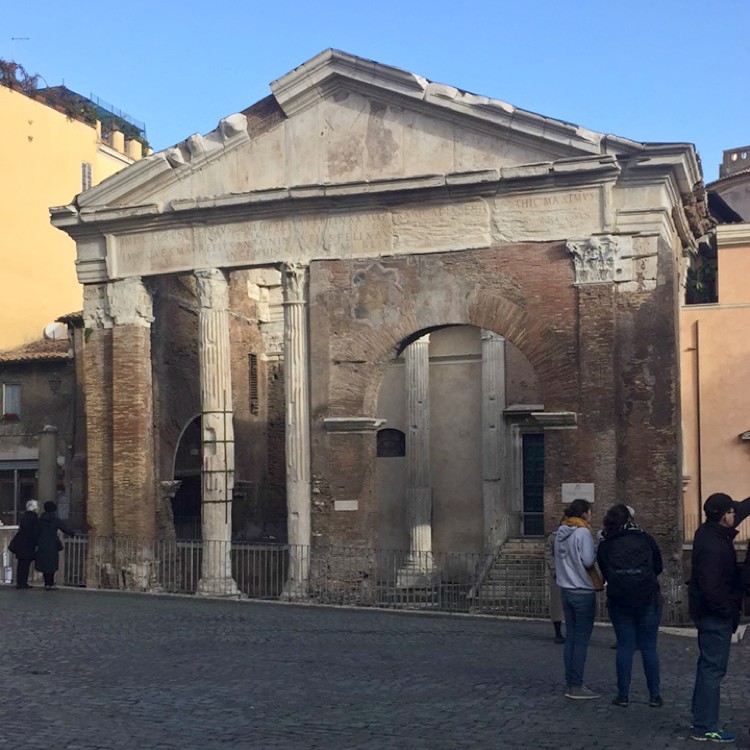 After taking in the sights and sunshine, it was time for another food stop – at Ba' Ghetto, where we got to sit down to enjoy tastings of Jewish-Roman food such as concia di zucchine (marinated fried zucchini) and carciofi alla giudia (deep fried artichokes).
Both were excellent though I sure love the crunch of the crispy outer leaves of the artichokes, as they taste like potato chips. I plan on coming back soon for another round of carciofi alla giudia and to try other dishes on their menu.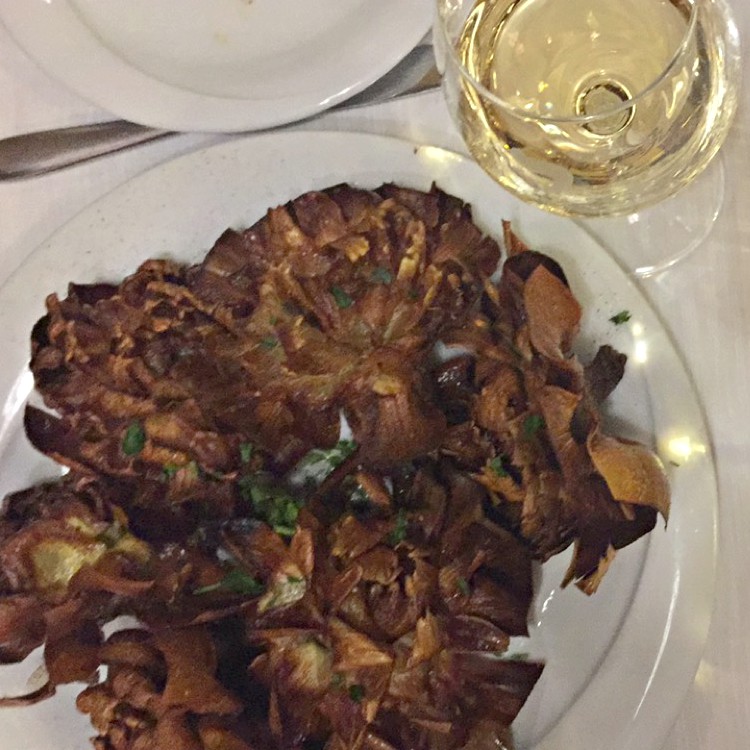 And after salty comes sweet, right?
I was hoping the next stop would be the corner bakery in the Jewish Ghetto that has no signage outside but known as Boccione. It's hard to miss it as there is often a line outside.
Instead, we went to the Kosher Cakes shop next door, where we were given a glimpse of how to make pizzarelle con il miele (with honey). And after one bite, I can assure you it will satisfy any sweet cravings.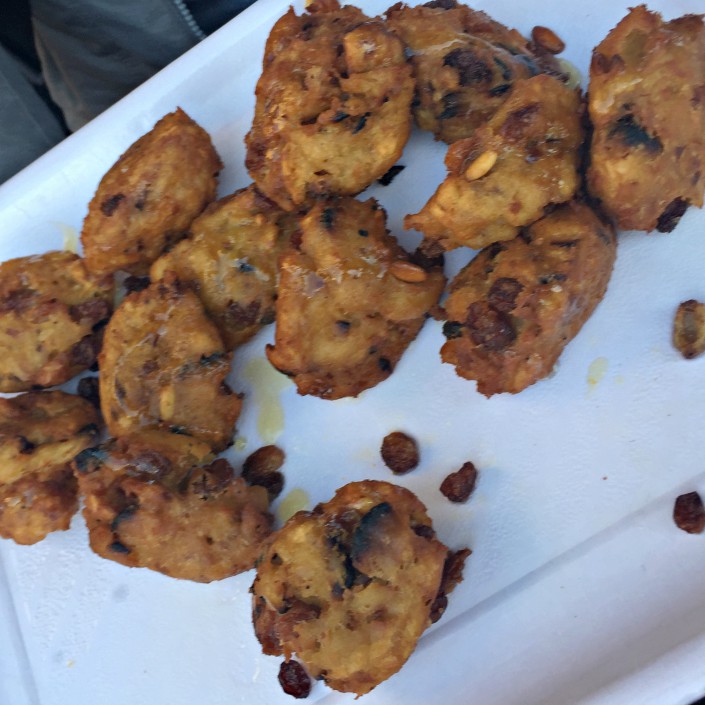 If the tour ended here, I would have been happy. But we had two more tastings.
We crossed over Via Arenula again and for those who love beer, our stop at Open Baladin would have you spoilt for choice. This chic and contemporary space offers a selection of over 40 Italian craft beers on draft. Enjoy your favorite local brew with le scrocchette cacio e pepe (potato croquettes covered in cheese and pepper).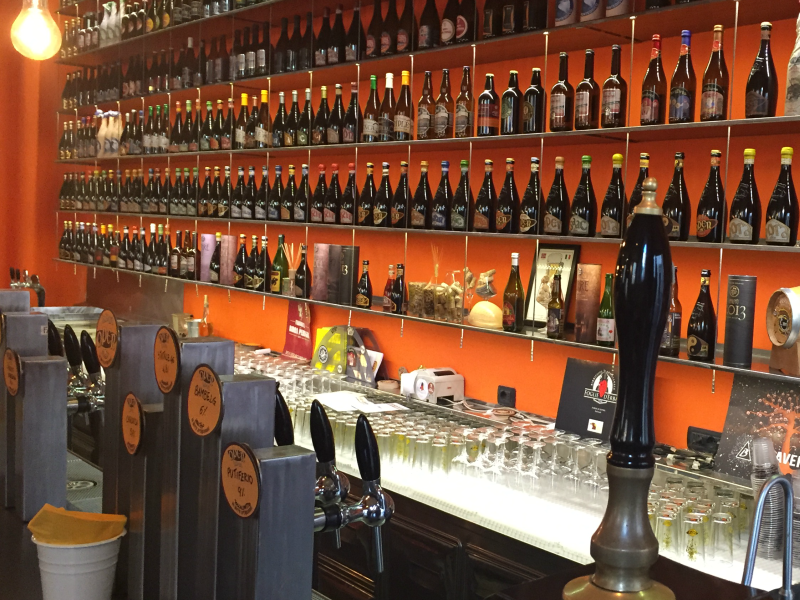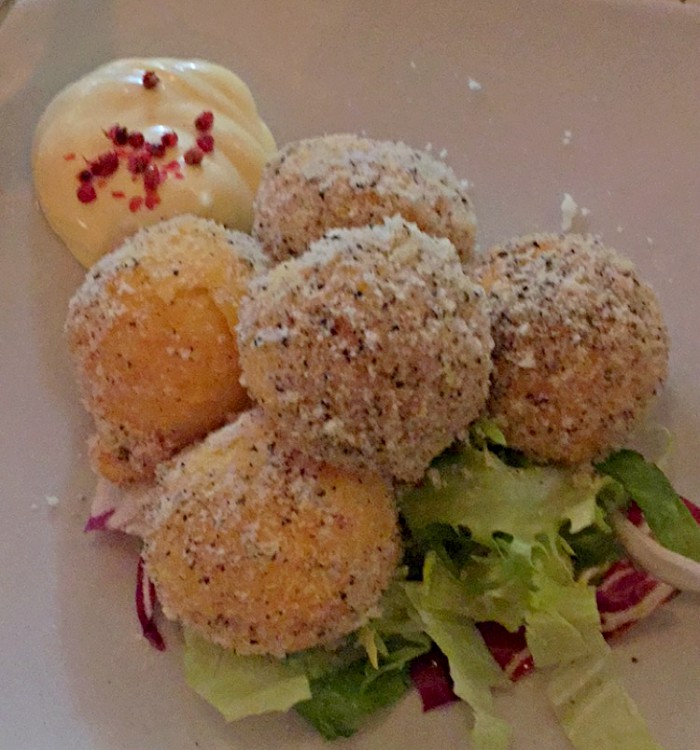 And the final stop is for gelato! One of my favorite gelaterias in Rome, Gelateria del Teatro boasts over 40 flavors, classics as well as creative combinations that will have debating for a few minutes as to which flavors to get.
After that sweet ending, it was time to say our goodbyes. It was a lovely morning spent with good friends far and near, who have come to Rome for this event.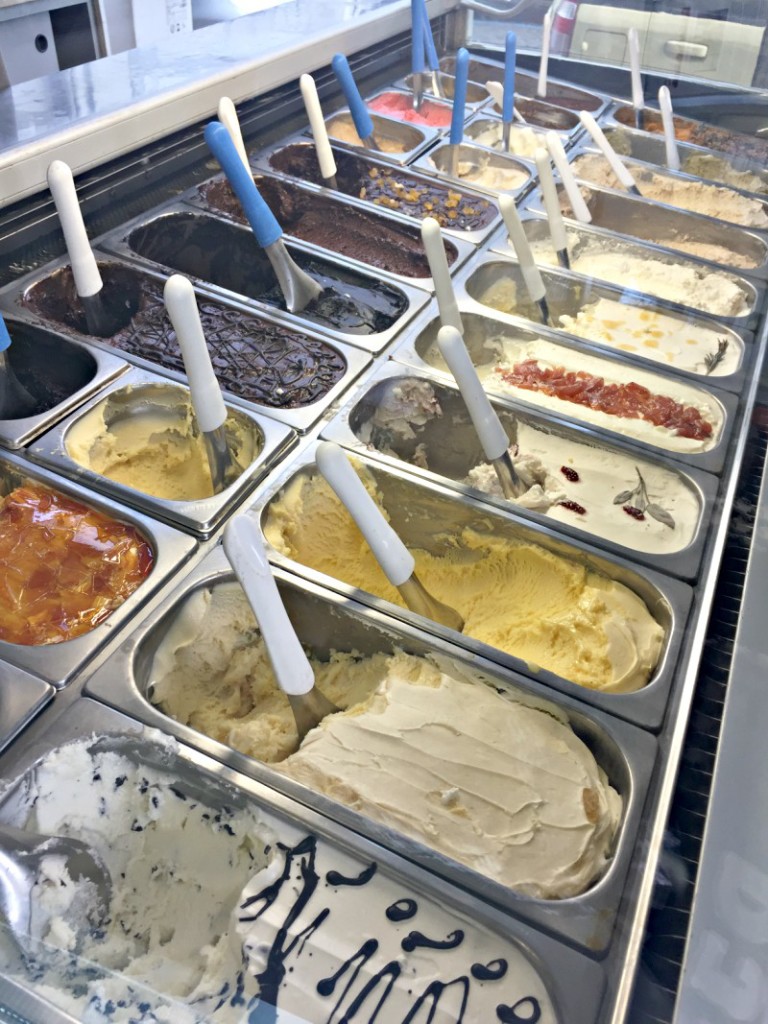 Also here's a video of our morning that was shared on Instagram Story:
Many thanks to Eating Italy for this Rome Sunday Food Tour experience. I've been to several food tours with Eating Italy and highly recommend them.
For the other fun activities the group participated in, check out the hashtag #WinterinRome on Twitter and Instagram.
With glorious weather, better airfare and accommodations deals, and fewer crowds, winter is a wonderful time of year to visit Rome.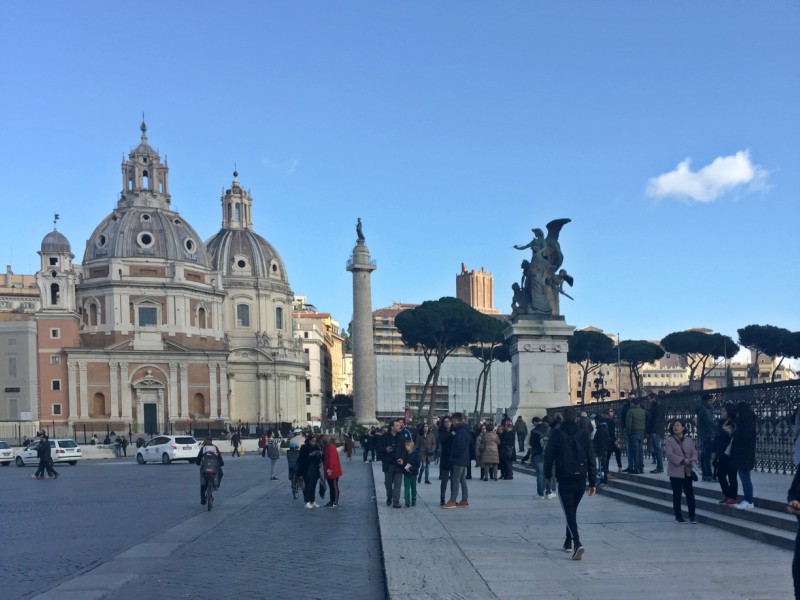 Oh and talking about deals, Linda from The Beehive is offering a 10% discount to our readers for any stays that take place in the winter from November-February (not including 31 Dec and 1 Jan). Use the promo code: BrowsingItalyWIR
Many thanks to Linda at The Beehive, Steve at Cross-Pollinate, and Annie at Personalized Italy for organizing this year's annual #WinterinRome event.