Summer is in full swing and like every year, there is a plethora of  "cool" things to do in Rome after the sun sets. For visitors who agonize over how to squeeze in as many attractions as possible during their visit, here's good news – some of the major attractions in Rome are also open in the evenings in summer. And the plus? It'll certainly be much cooler under the Roman moon, and often less crowded.
5 things to in Rome at night in summer
1. Castel Sant'Angelo
From July to September 8th, Castel Sant'Angelo is open for visits from 8.30pm to 1.00am (Tuesdays to Sundays). Initially built as a mausoleum for the Hadrian, it also served as fortress, castle and a prison. I visited Castel Sant'Angelo one summer evening and have to say it was one of my most memorable experiences in Rome.
There are special openings during this period and you'll have the opportunity to visit the Passetto del Borgo, the secret passage that connects the Vatican to Castel Sant'Angelo as well as the prisons and a glimpse of Clement VII's bathroom. With intriguing tales of the place and the eerie glow of the light, a visit at night is a fascinating experience.
Cost of ticket is €10 and includes a guided tour. Tours in English start at 10.30pm and for more details visit their website.
2. Colosseum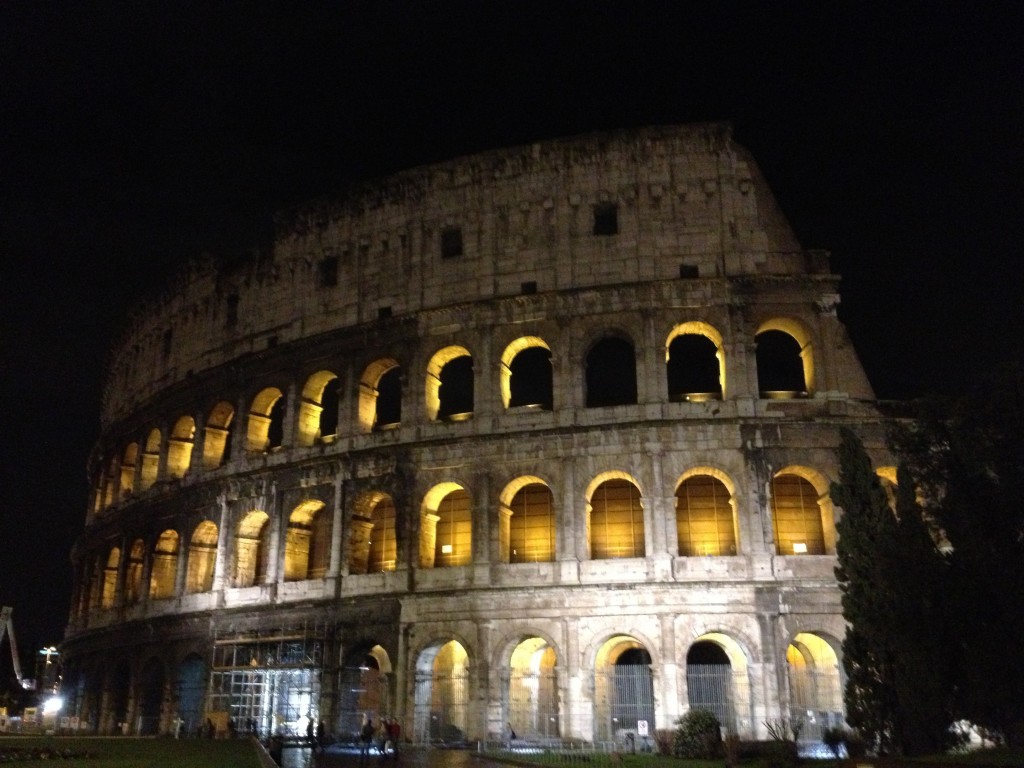 An iconic symbol of Rome, the Colosseum is a must-visit for first-timers to Rome. While most have visited it during the day, few can boast about having stepped into this arena at night. Only open from 8.20pm to midnight on Thursdays and Saturdays until November 2nd, this is an opportunity you won't want to miss out. Here's more information and how to make a booking or if you prefer a guided visit, Walks of Italy offers a VIP Underground and Arena tour at night.
3. Vatican Museums (Fridays only)
Every Friday until July 23rd and then again from September 6th to October 25th, the Vatican Museums will have extended evening hours from 7pm to 11pm (last entry at 9.30pm). And to add to a memorable evening they have, in partnership with the Conservatory of Turin, organized a concert every Friday performed by the students of the Conservatory. The ticket costs €16 plus €4 booking fee (and includes the concert). Here's more information about the night openings and details about the tickets and booking.
4. Festival di Caracalla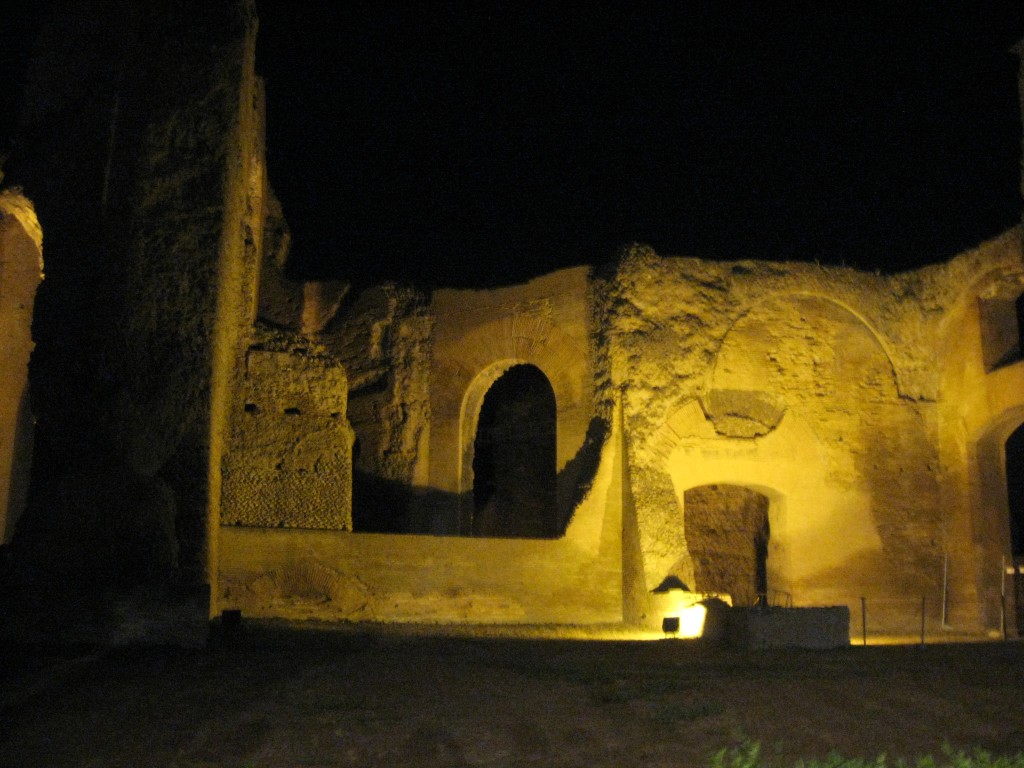 The Festival of Caracalla set among the ruins of ancient Roman baths is an remarkable experience. With a treasure trove of attractions in Rome, the Terme of Caracalla often doesn't make the list of places to visit, but if you love operas (as well as ballets and classical music), and are looking for a unique yet relaxing experience, this is it! We attended an opera a few years ago during the festival and it was an unforgettable evening.
5. Festival on Lungotevere
In summer, Rome comes alive! After a slumbering winter, locals are eager to head, and stay, outdoors. Most evident is the party that takes place along Lungotevere near Isola Tiberina.
With a host of activities until September 1st – and popular with locals – it's also a lovely place for an evening stroll, grab a drink and you'll be pleased to know there is even a Michelin-starred restaurant that has setup here. My friend Gillian has already checked it out and as she has given her approval, I hope to make it there soon.
What other "cool" things to do in Rome would you recommend?