Rome's famous Trevi fountain has been astounding visitors for centuries, including Charles Dickens who described it as a 'silvery sight to the eye and ear'.
Indeed the amount of gushing water it produces makes it heard before it is seen. The fountain is always crowded with visitors and I can assure you of this.  The only time, it is probably quiet is early in the mornings.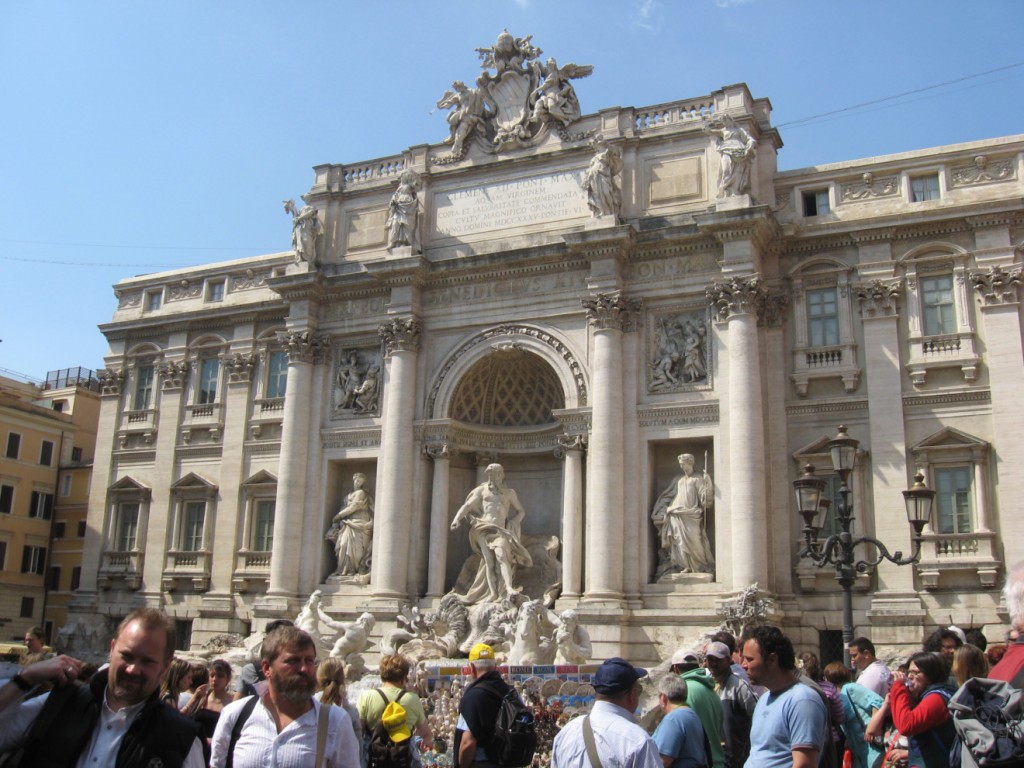 When I would be here in Rome for the holidays, I would insist on going to the Trevi fountain to throw in a coin into the fountain because it is believed throwing a coin into the fountain, preferably over the left shoulder, will ensure your return to Rome. Judging by the number of coins tossed in, it's clear many wish to return to the Eternal City again.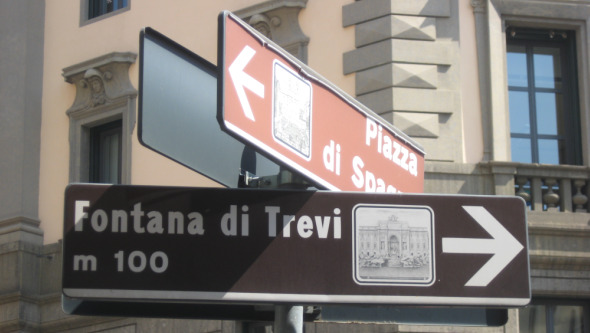 What amazes me about the Trevi fountain is that it is the facade of a building.  I mean, when you are walking towards the fountain from Via del Tritone, you are wondering where could a fountain be among all these buildings.  And then out of nowhere, you see this magnificent fountain.  It's really hard to believe that this wonderful work of art was commissioned by Pope Clement XII in 1732.
The central figure of the fountain is Oceanus, or Neptune, and the two giant tritons and their horses pulling his shell chariot represent the stormy sea. Other statues represent Health and Abundance, along with The Four Seasons, each carrying appropriate gifts.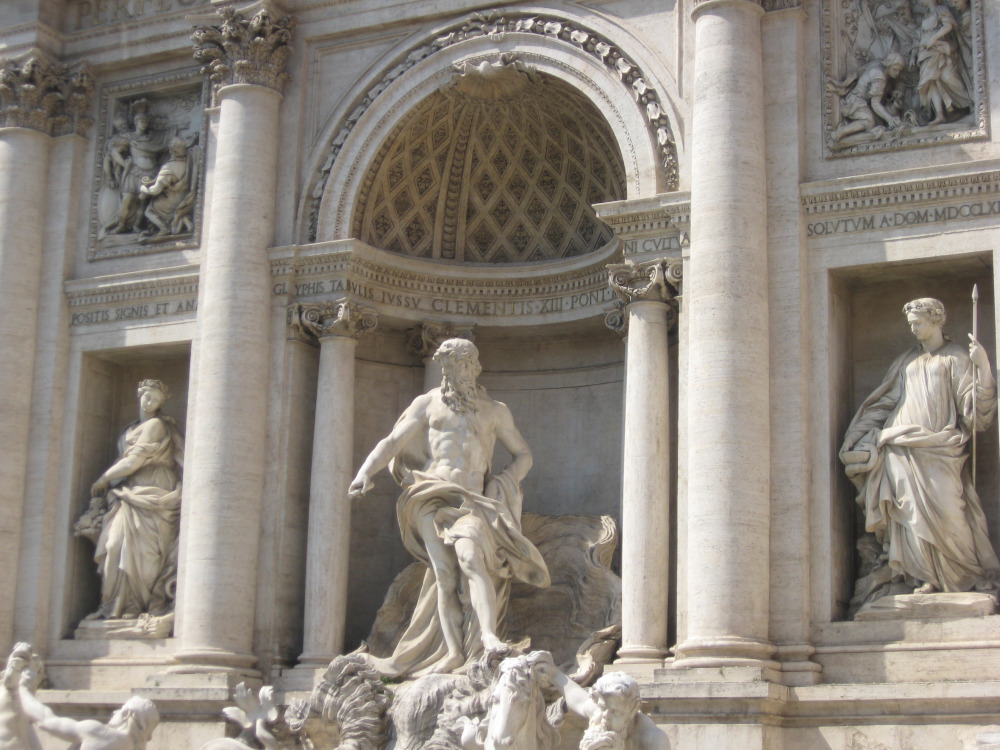 Actually, the original fountain on this site marked the end of the Aqua Virgo, an aqueduct built by Agrippa in 19 BC. The bas reliefs on the fountains second tier show the picture of a virgin showing the soldiers the spring which became the name of the aqueduct. The fountain itself is named after the three roads leading into the piazza, the 'tre vie'  and is thought to have been the work of Nicola Salvi.
Although the Trevi fountain is the most famous in Rome, there are many more fountains in the Eternal City!