Last month when Gillian told me that she would be taking the bus from Rome to the Amalfi Coast, it sure got my attention. I usually only go to Positano with Luca by car and had never thought of alternatives as they seem too complicated.
I was keen to hear about Gillian's experience because if it is positive, it means the opportunity for me to venture down to Positano during the weekday and to be joined by Luca at the weekend. I had asked Gillian if she could write a guest post on her experience which gives a whole range of options on getting to the Amalfi Coast.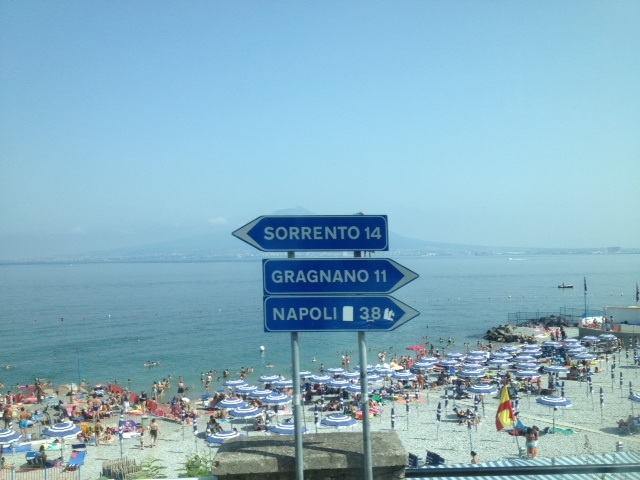 Here's her guest post and thanks again Gillian!
From Rome to the Amalfi Coast
There are lots of ways to get to the Amalfi coast from Rome.
My favorite route is with my affectionally dubbed husband, Marco the driver. I roll down the windows and ooh and aww and beg for him to drive faster. He is always saying. through slighted gritted teeth, "I can't look at the view, I am driving."  Since Marco the driver has a pesky day job, this is not the most practical option for anyone other than me.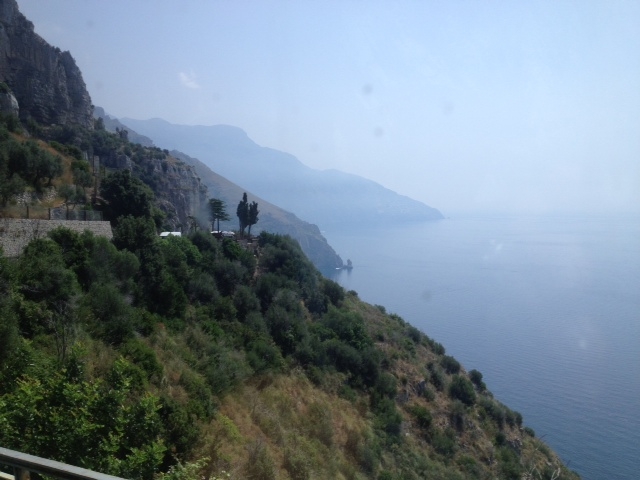 Fast Trains, Hydrofoils and Hired Drivers
The most well known method is to take the train down to Naples (The Frecciarosso and the swish new Italo take just over an hour to Napoli Centrale.)
This route involves a slightly clumsy step of getting to the nearby Port ( Beverello or Mergallina by taxi or metro. The upshot is you can make a quick stop for pizza or a sfogliatella 
The jet-set version is take a fast train to Naples and then have a car and driver meet you and whisk you straight to Positano.
Swift and Economical 
This past trip I discovered an easy, affordable, fast option. There is a bus that goes straight from Rome to Positano (and beyond all the way to Amalfi) This option skips Naples all together.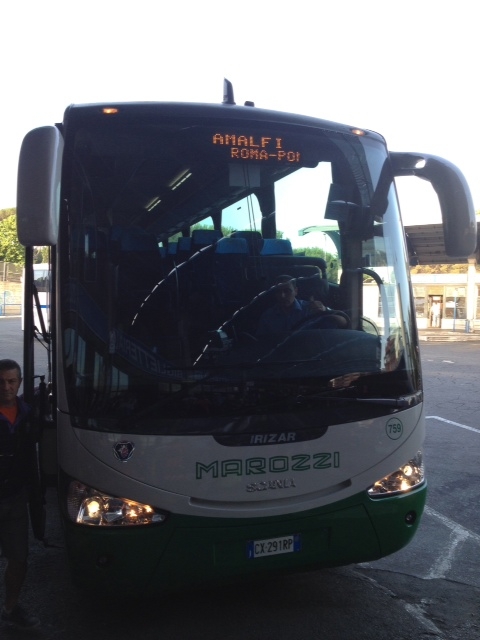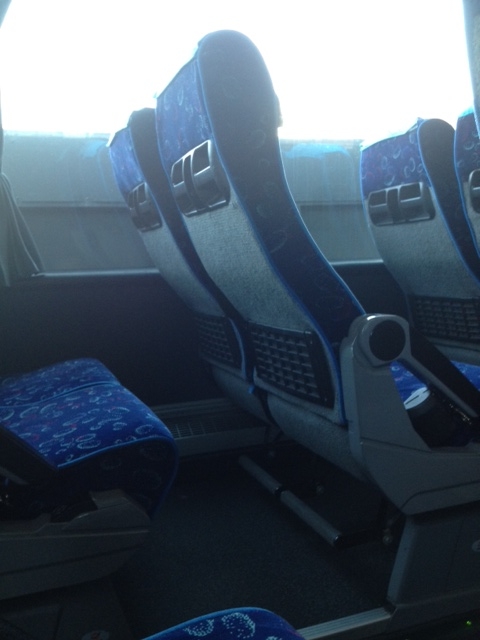 Operated by Marozzi,  the air-conditioned, comfortable bus leaves Rome's Tibertina bus station (directly across the road from the Tibertina Train station – There are no signs) at 7:00 am every morning.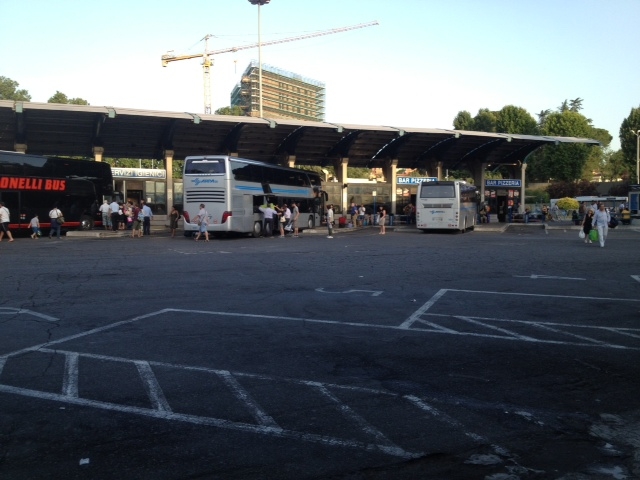 There is very little information at the Bus station,  Go to the main ticket booth and confirm which stallo the bus is leaving from.  I left from Stallo 6.  It was pretty easy to figure out which bus was mine, the group gathered was a mix of young honeymooners, Asian tourists and Italians in Positano shirts and sandals.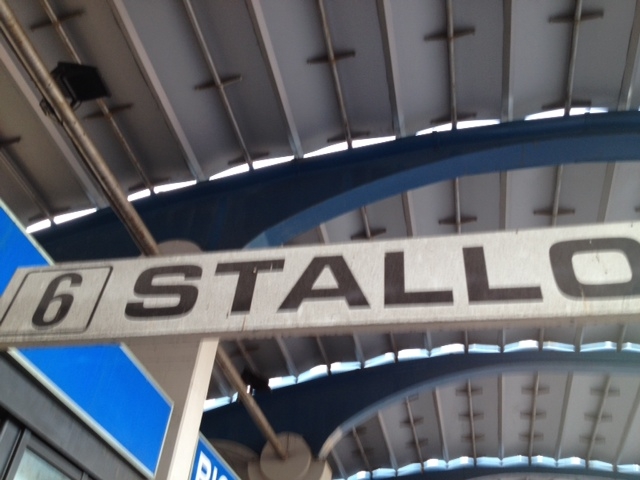 There is a quick coffee/bathroom break at an Autogrill after about an hour.  By 10:25 you catch your first glimpse of Vesuvius and the sea.  If you love a view, make sure you get a window seat on the right side of the bus. We changed to a slightly smaller bus in Sorrento and by noon I was sitting on the terrace gazing at  the turquoise sea.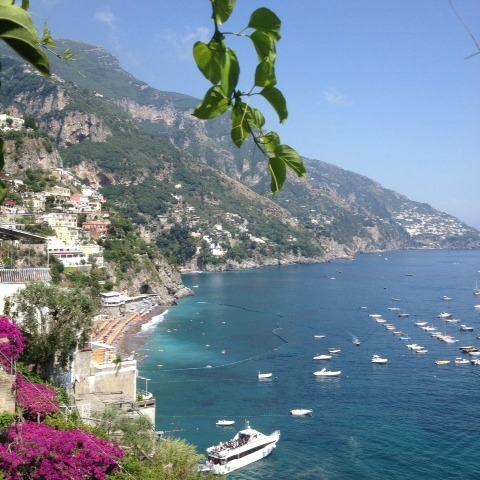 Frecciarossa from €29 – 50 one way
Italo from €20-43 one way
Marozzi Bus €21 one way
Ferry/Hydrofoil from €18 one way
All photos courtesy of Gillian