The much awaited Papal Conclave will begin tomorrow afternoon and all eyes will be on the Vatican.  If you are still not sure about what goes on during the Papal Conclave, here are 8 insightful resources that will give you the A to Z of what it entails.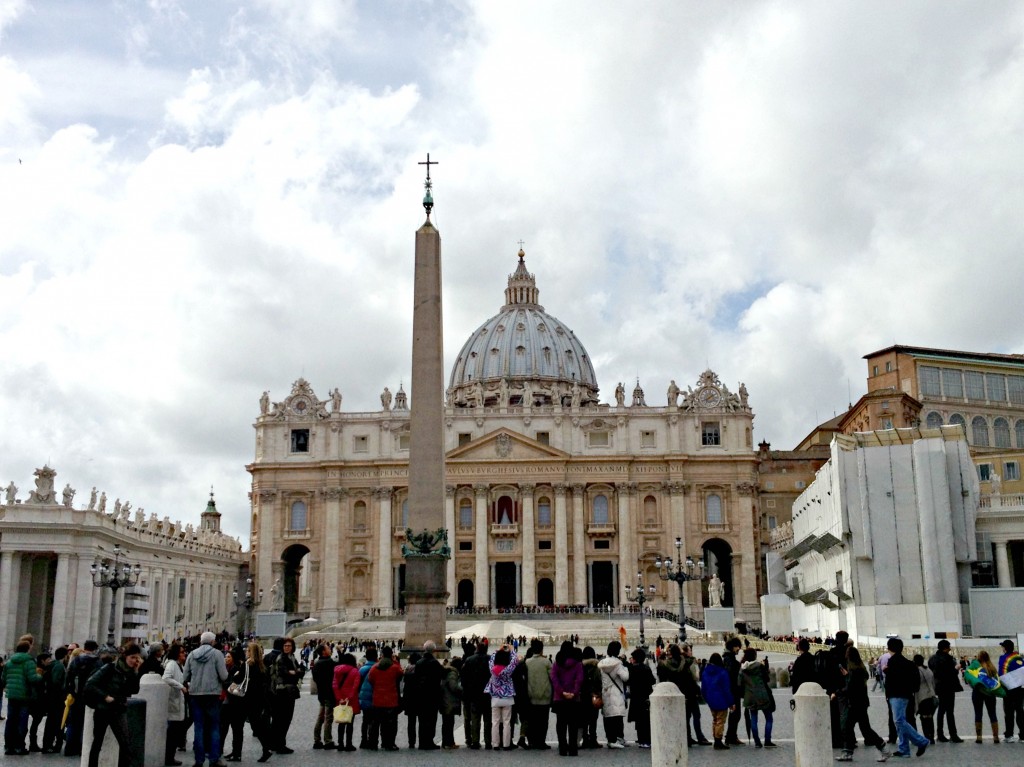 1. Rome's Sistine Chapel: 50 fascinating facts – Telegraph
Great read that covers the history of the Sistine Chapel, its frescoes and the events that will take place during the Conclave.
2. 'Habemus Who?' A Daunting Task at the Papal Conclave – The Daily Beast
Explains how the pope will be elected and when you should be at St. Peter's Square to see the scheduled smoke.
3. A Papal Conclave, Coming Soon: After Benedict XVI's Resignation, What to Know about the Election of the New Pope – Walks of Italy
Points out why the resignation of Pope Benedict XVI is historic and provides insights as to who's eligible to be Pope that could surprise you!
4. [Video] Rare access inside Sistine Chapel – BBC News 
Fascinating! Inside look at the preparations that took place inside the Sistine Chapel.
5. How The Pope Is Elected: The Papal Conclave – Italy Magazine
Unravels this process rich in ritual and tradition. It also listed names of likely candidates who are referred to as "papabile"
6. Pope elect will say private prayer before emerging – Repubblica Blog 
I didn't realize the cardinal that has been elected as pope-to-be had in the past said "non accetto" when asked " Do you accept your canonical election as Supreme Pontiff?" Nothing should be a surprise now after the resignation of Pope Benedict XVI.
7. How Conclave works: all the Rules and Rituals of the Papal Election – The Pines of Rome
Details of exactly what goes on in that secret, boys-only ritual that decides the most influential man in the Catholic world. Fascinating to know that the papal Conclave is the longest on-going process of choosing the leader of any institution.
8. [Video] Papal Conclave 101 – CNN 
A short video (less than 3 minutes) that covers the Papal conclave in a nutshell.
BONUS
And now you know all about the Papal Conclave but can't be here in Rome to see the smoke from the chimney, well here's a bonus. You can catch this historic moment on a live webcam by Vatican TV. It was not as straightforward as I thought so here are instructions in case you are confused:
Click on either H.264 or MPEG4 and select the video quality (if you have an ADSL choose HIGH)
Download a file .sdp
Open the file .sdp with VLC Player  to view the live streaming (download VLC here)
It's now anyone's guess as to how long the Papal Conclave will last and who will be elected as the 266th pope. Keep your eyes on the webcam and you could catch a glimpse of history in the making!