This year, I will actually not be spending New Year's Eve in Rome as we will be in Umbria with friends.  However, if you are going to be in Rome, here is a quick glimpse of events taking place:
1. The main one would be the free concert organized by the Comune di Roma featuring the group Negramaro.  The concert will be on Via dei Fori Imperiali near Piazza Venezia and starts at 10.30pm.  Click here for more details about the event.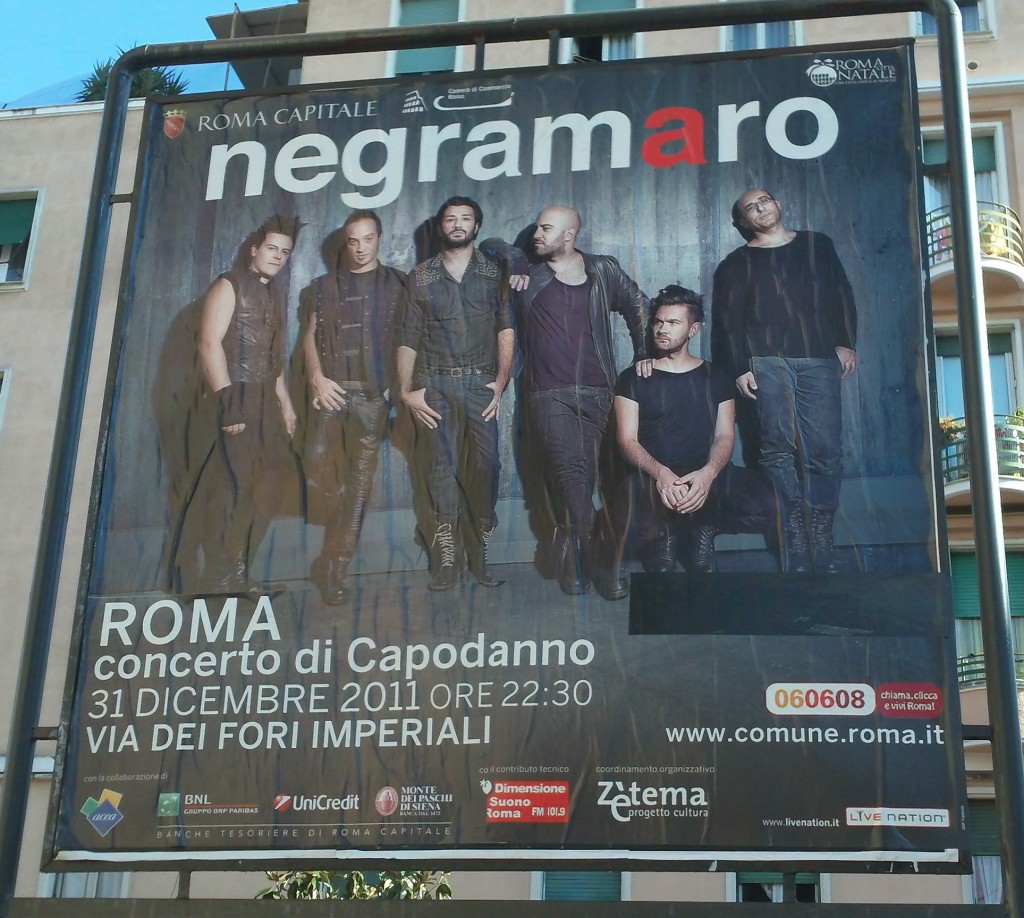 This afternoon as I was traveling along Via dei Fori Imperiali, part of the stage for this concert has already been set up. I think that this year it will be more magical with lights on Via del Corso and the Christmas tree in Piazza Venezia as the background.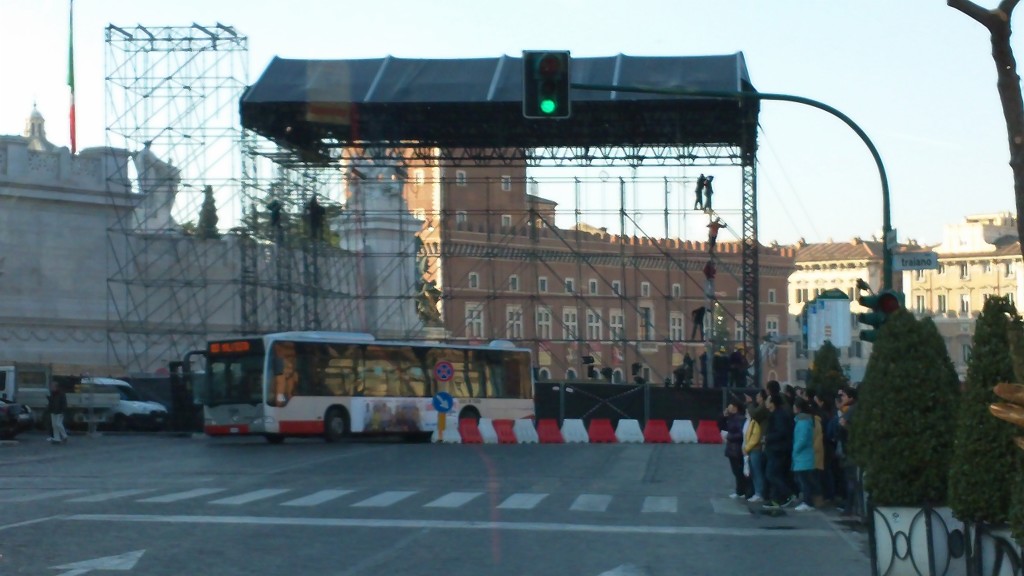 2.  Laura Pausini concert at Palalottomatica in Eur starting at 8pm. They are a limited number of tickets remaining with prices ranging from €89 to €219. Here is a link to where you can purchase the tickets but note that I have never used this service and can't vouch for their reliability. Besides the New Year's Eve concert, the other tour dates at this venue are January 1, 3,4 and 6.
3. Gospel Music at Auditorium with the South Carolina Mass Choir that starts at 10.00pm.  More information can be found here.
4. If you are looking for a party indoors, check out the New Year's Eve party at Hard Rock Cafe. Cost is €130 per person and the details are here.
New Year's Eve in Rome – Other Resources
For a listing of restaurants on New Year's Eve, here are posts by expert foodies in Rome that offer you an excellent selection.
Dining During a Roman Holiday by Katie Parla
Christmas and New Year's Eve 2012 Restaurants in Rome by Tavole Romane
Regarding transportation on New Year's Eve, the metro lines will run until 2.30am.  Here is the link to their website which is in Italian.
Hopefully, you will find these resources useful in planning your New Year's Eve in Rome and may I take this opportunity to wish you an Amazing 2012 wherever you are!