Another guest post from my sister.  Make sure you are full or have quick access to sugary desserts before reading!
I've had a lot of really tasty vegan desserts in Los Angeles from RFD and even Veggie Grill. So I was extremely surprised and estatic to have found, what I believe, is a vegan muffin although they call it a "light" muffin at Sweety Rome.
This carrot pistachio muffin has no milk, butter, nor eggs and yes it's still delicious and moist! I will agree that a regular muffin does taste richer and it just depends on your preference.
If you feel you want something sweeter but still on the fruity side, go for the Carrot Cake. It's first on my Carrot Cake list comparing it to Cake in the City and The Perfect Bun.
The interesting thing is the American Style Bakeries in Rome all seem to do a Carrot Cake, Red Velvet Cake, Apple Pie and Cupcakes. I'd hope one of them could do a Triple Berry Cake like my all time favorite American bakery for cakes in Los Angeles, Sweet Lady Jane.
Or perhaps a fleur de sel (salted caramel chocolate cake) topped with salted caramel buttercream just like they do it at Vanilla Bake Shop.
Then for cupcakes there's a long list to name a few Suzie Cakes, Vanilla Bake Shop, Sprinkles, which some how the cupcakes here are just not able to come close enough.
On top that,there is the newly opened, Short Cake by Nancy Silverton (Best Pastry Chef of the Year 1990, James Beard Foundation), and the absolute must try is the Brunette (not a Brownie and not a Blondie) with pine nuts & thyme.
Oh, plus if anyone is in NYC, Crack Pie at Momofuku Milk Bar! It's a sugar rush, but if you can get through the second or third bite then you'll want more and if you can't then it's just not for you as it wasn't for BrowsingRome. Sorry I'm rambling on about American bakeries!
Ok back to Sweety Rome.
If you want to go even sweeter, the Pistachio Brownie is a slice of happiness.
The layer of caramel on top is just sheer indulgence! Half way through I scraped off the caramel just to taste the pistachio brownie on it's own and it made it a "lighter" brownie –  if there's such a thing. This Brownie actually tasted more like a Blondie, which I love too.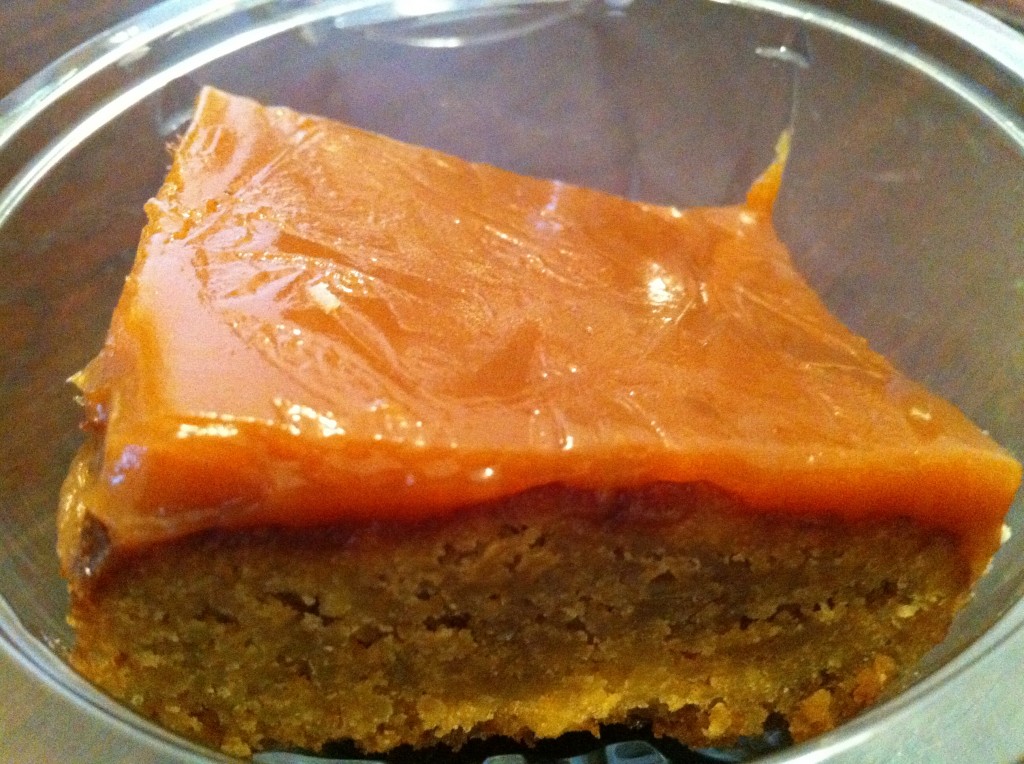 I've already been back a second time to get more of the "light" Carrot & Pistachio muffin. Plus I think it only cost $1.75, which is a great deal.  Also the service there is really friendly and the prices are reasonable.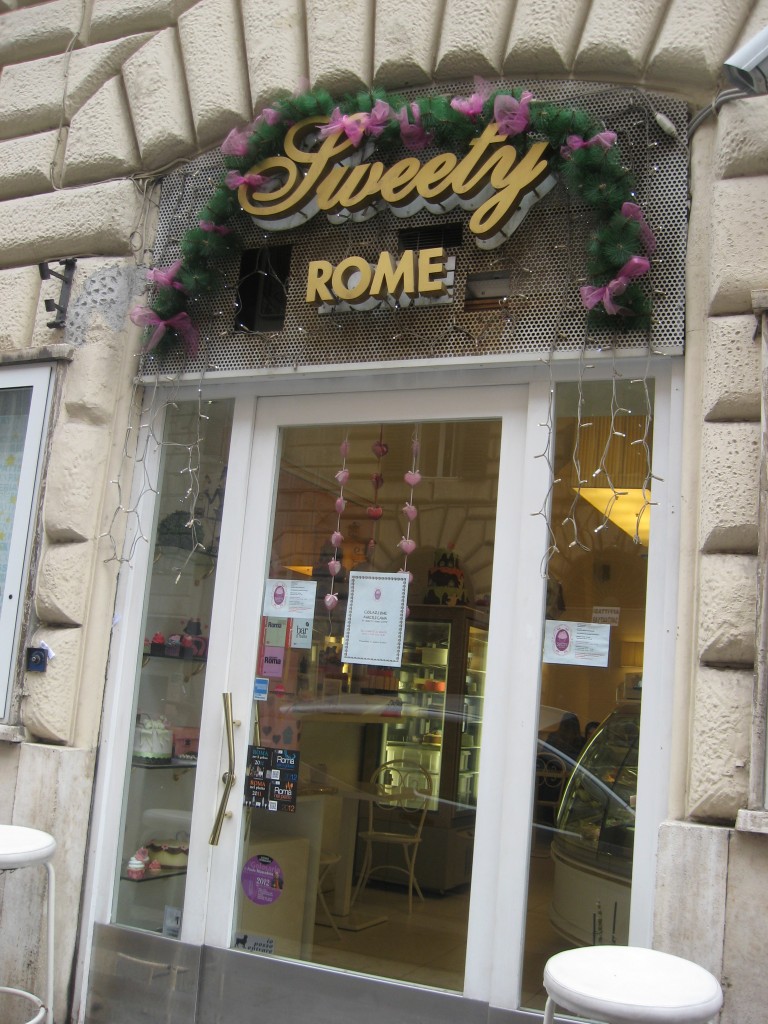 Sweety Rome
Via Milan0 48,
00184, Rome
Tel: 06 4891 3713
I'm hoping to go back there, for the third time, a day before I leave so I can take the muffins with me as a snack on the plane.