This post on Lunch at Porto Corallo is a guest post from my sister who is in town for a few weeks.  She will be writing most of the posts here while she is in Rome.
—-
Firstly, I never get the name right and more often than not, I call it Porto Corolla as in Toyota Corolla. I finally did a word association to make sure I get it right, thinking of "Coral" and "lo" to get Corallo.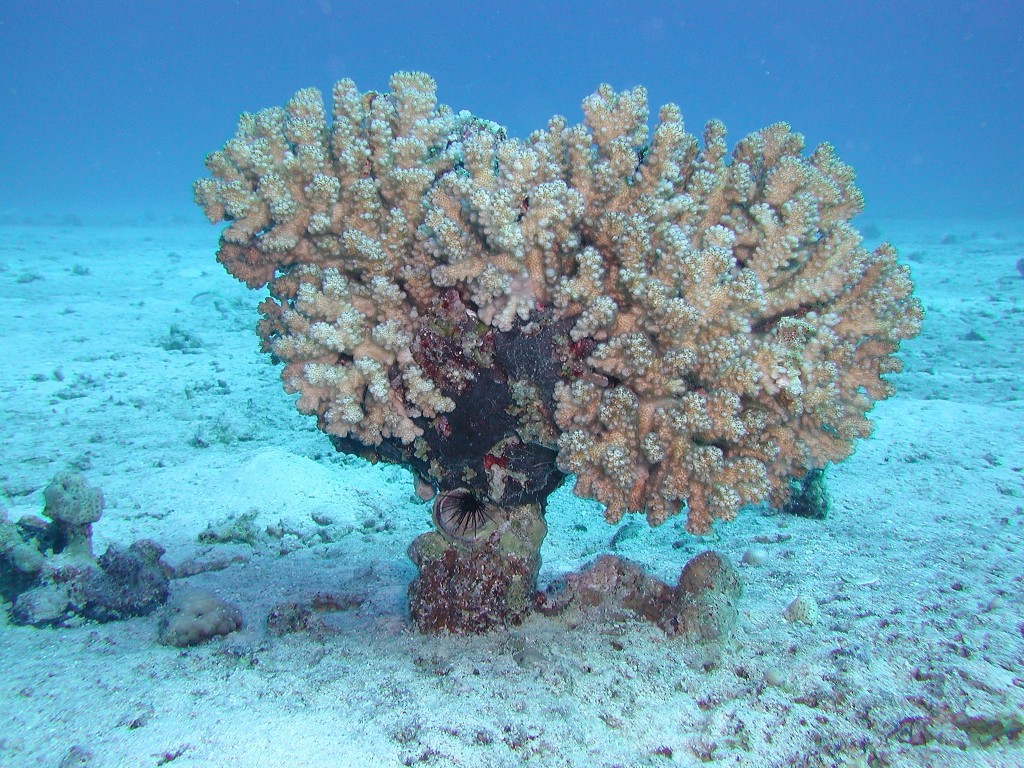 I was finally back at Porto Corallo for lunch. I was so thrilled and savored every bite! On my last trip here, I didn't get the chance to go, so I relished this moment even more.  BrowsingRome has a written a detailed write up on Porto Corallo and so I will just share a few highlights.
One of my favorite items on the menu, whose picture is not in the full write up is Moscardini Fritti.  I eat healthy almost 330 days out of the year so this is worth it for me.
We also got alici marinate and tagliolini allo scoglio. Both delicious dishes!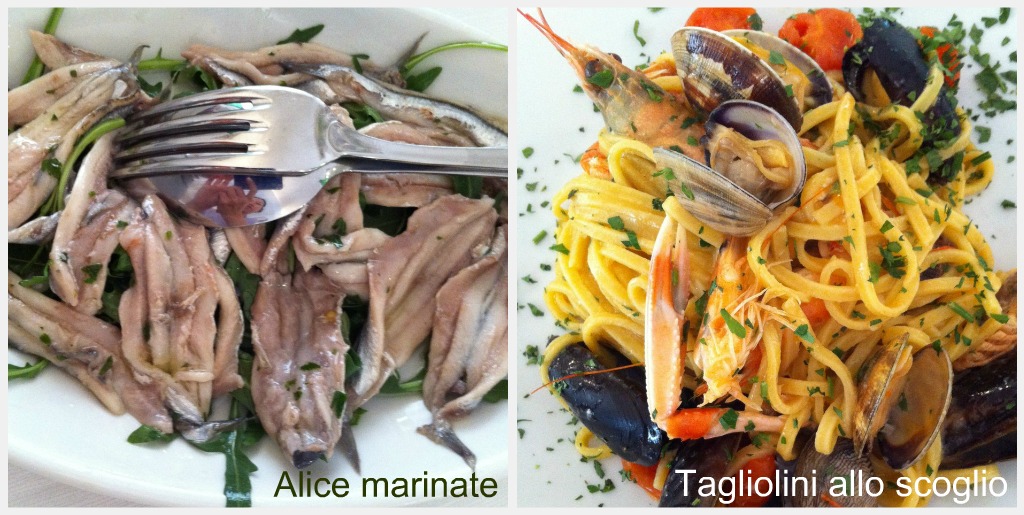 Here are my 4 additional remarks:
1. Especially as a tourist, don't be intimidated as the service is sometimes not the friendliest. That's just their style and half way through the meal they warm up to you. If not, it's ok – just enjoy your food.
2. For those of you who would love to "lick your plates clean", you can do this with the bread. The bread they give you here is good (if you like hard crust type bread) and especially perfect for "scarpetta" which is using the bread to scrape or soak up the sauce especially from the pasta or alice marinate.
3. If you don't ask then you don't get. My sister kept eyeing everyone else's basket of pastries and cookies that came at the end of the meal. However, we didn't get one so next time around, I think it's ok just to remind them and ask them for it.
4. The affogato wasn't as good as before according to my brother-in-law but he still finished it all!
Overall, Porto Corallo is a reasonably-priced seafood restaurant which I am happy to come back to when I am in Rome.