This post on L'Arcangelo was written by my sister who was here on a two-week vacation last month and would like to share her experiences on BrowsingRome.
"It's Thursday" my sister reminded me but as I was on vacation, days don't really matter.  "It's Thursday, gnocchi Thursday – let's head to l'Arcangelo" she added the second time around.  Now I remember! She had mentioned this earlier in the week about  going to L'Arcangelo for their gnocchi.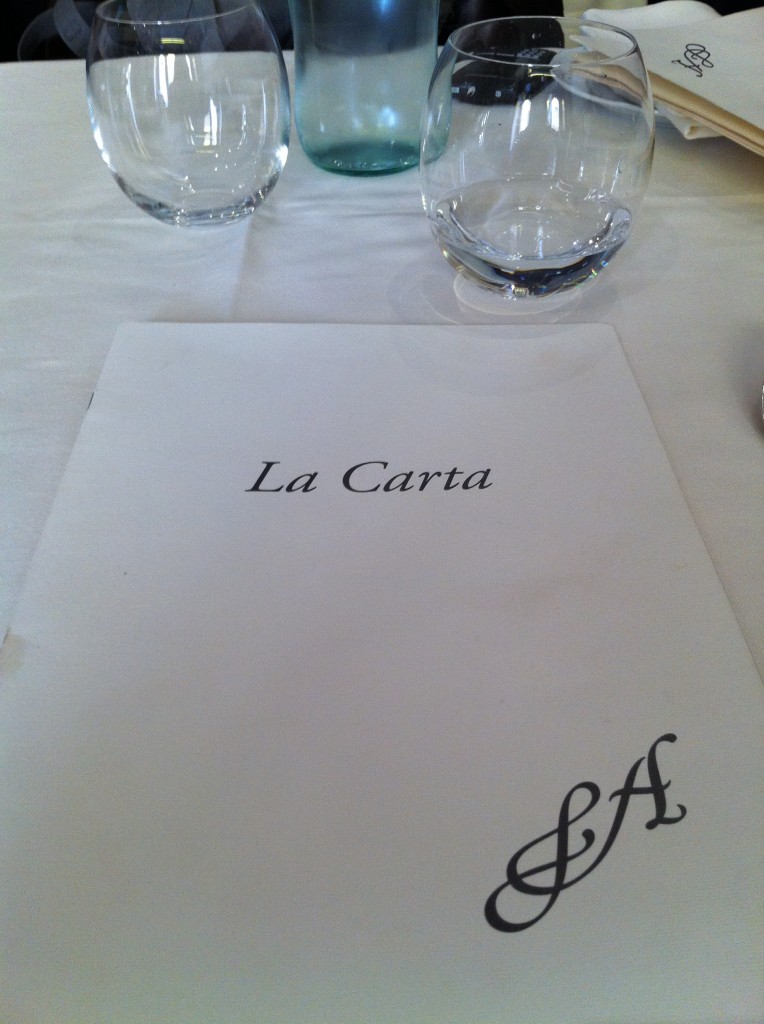 I wasn't sure what gnocchi Thursday is all about and had asked her earlier why gnocchi is served only on Thursdays. Her uninspiring response was "It's tradition".
Out of curiosity, I did a search on Google and almost all the results said the same thing "It's tradition".  There must be more to this story or history on gnocchi Thursday, something as simple as perhaps potatoes were only available on Thursdays would satisfy my curiosity.
If anyone knows, please do share and if you want to speculate and share a crafty story, that's welcomed too.
Going back to L'Arcangelo, I was just following the lead of BrowsingRome and hadn't done much research on it.  So when we got there, I was impressed to see are included in the Michelin guide.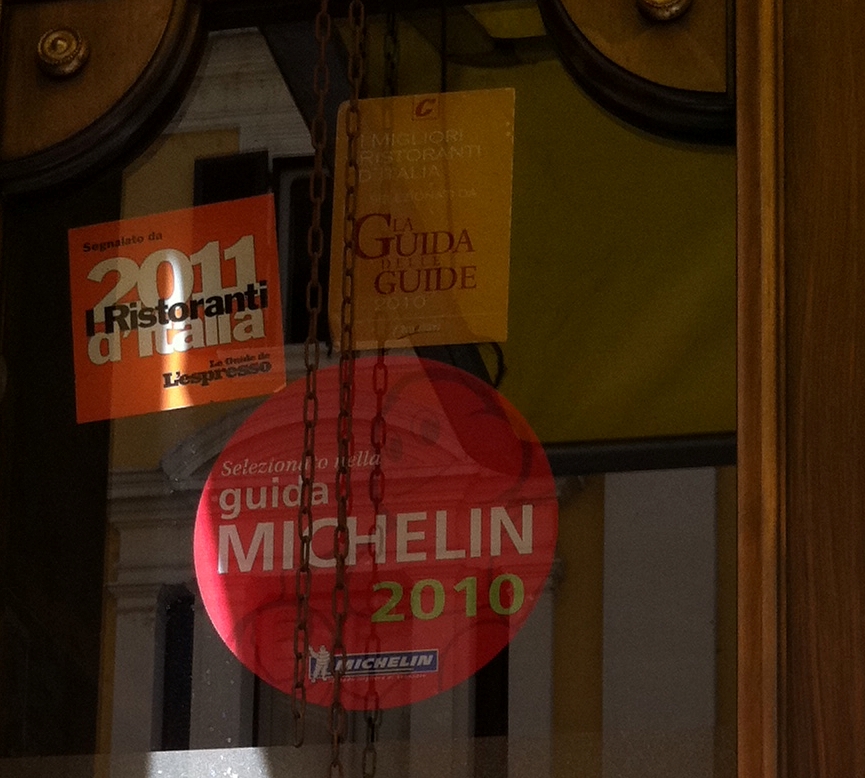 Let's get to the food.  BrowsingRome asked if they had gnocchi as it wasn't on the menu and they mentioned they had to check with the kitchen first.  I think my heart stopped until he came back and said yes it was available.   This was my last Thursday in Rome and I didn't want to miss out on gnocchi!
As for myself,  I ordered the suppli antipasti as I needed to just see how well suppli can be done and whether it would be worth the $15 price tag, especially when you can get suppli for $1-$2. Then I also ordered the pasta dish with chickpeas as I've never had whole chickpeas with pasta before.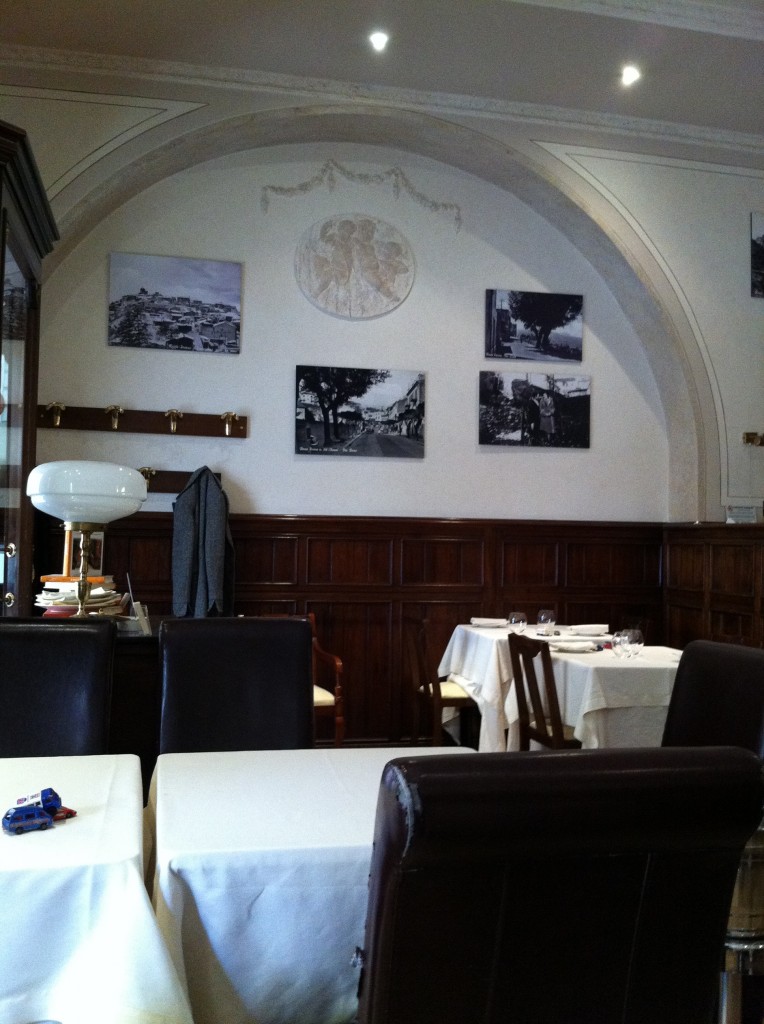 I went in with the thinking of how good can good gnocchi be? This was the same thinking I had with Japanese Ramen in which I was blown away by Ipuddo Ramen in Osaka.
Now, I'm blown away by Italian Gnocchi at L'Arcangelo.
It was so fluffy and not mushy. It had such a fresh taste of potato. The amatriciana sauce, in which it was served with, did not drown the gnocchi.
Usually after a few spoonfuls of gnocchi you start to feel weighed down, but not with this plate of gnocchi. Well only after you've finished it then yes, you realized how stuffed you are.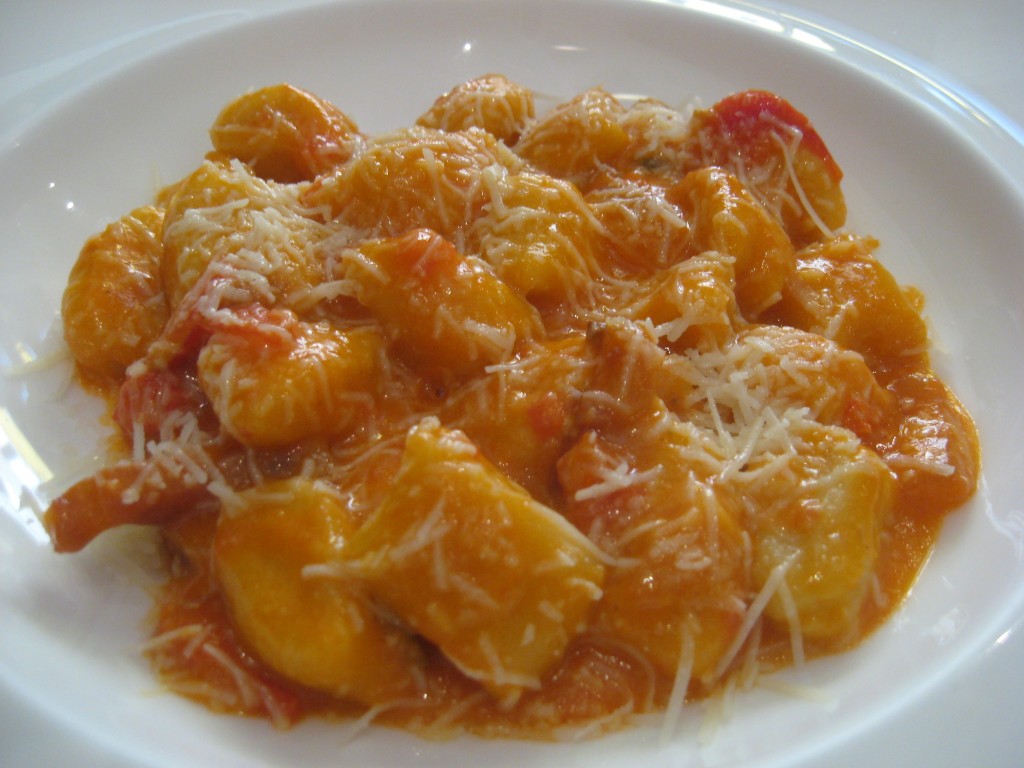 Although my experience with Ipuddo Ramen, sticking to the blown away theme and comparing it to hurricanes, would be a category 5, the gnocchi at  L'Arcangelo would be a category 4 hurricane. I'm just thinking perhaps that gnocchi can't peak any further.
The suppli antipasti came with two suppli, a potato croquette and this candied almond anchovy treat. The suppli and potato croquette were so delicate. It also came with a candied almond and anchovy treat.
I always appreciate the combination of sweet and salty – even if the salty is provided by an anchovy! I actually wanted more of this treat.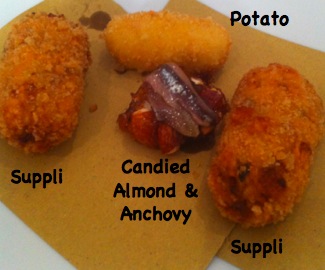 It was a treat though as this antipasti cost as much as the gnocchi at $15 euro. I'd only order it again perhaps for a special occasion as the suppli was heavenly, but not something that I would splurge on a regular basis.
The pasta with ceci was light and refreshing. However, it is not a dish for me so it is unlikely I will order it again.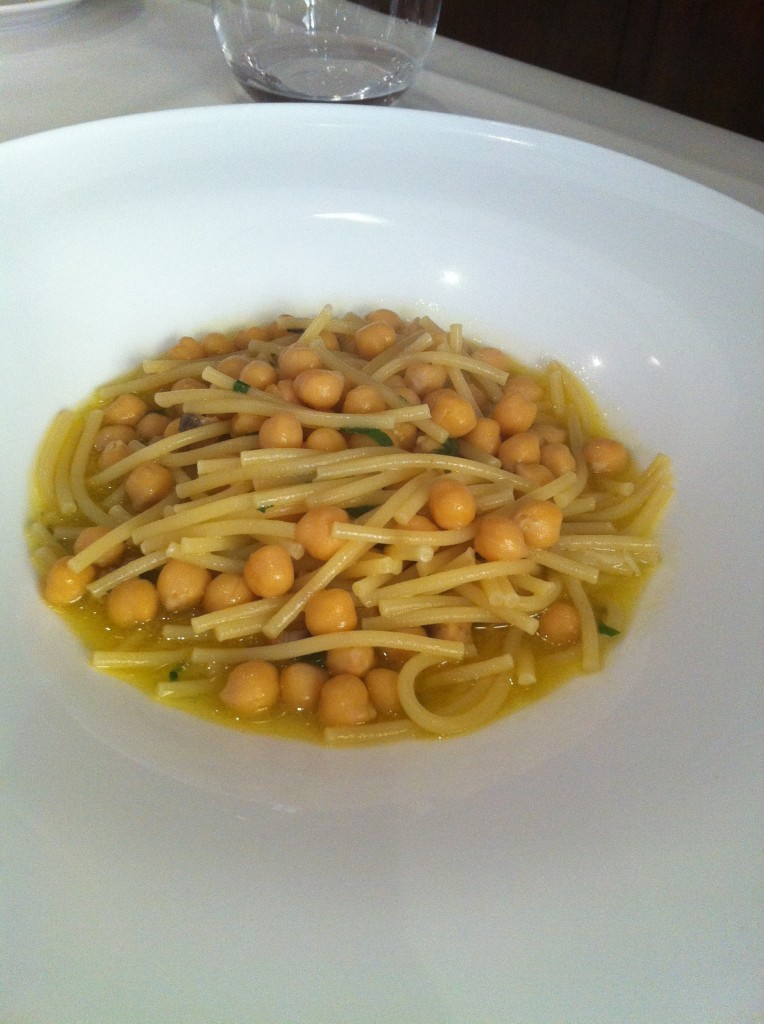 However, I need to go back to L'Arcangelo for the carbonara. After having carbonara at Da Danilo and Roscioli, I need to add L'Arcangelo to the Carbonara Challenge List.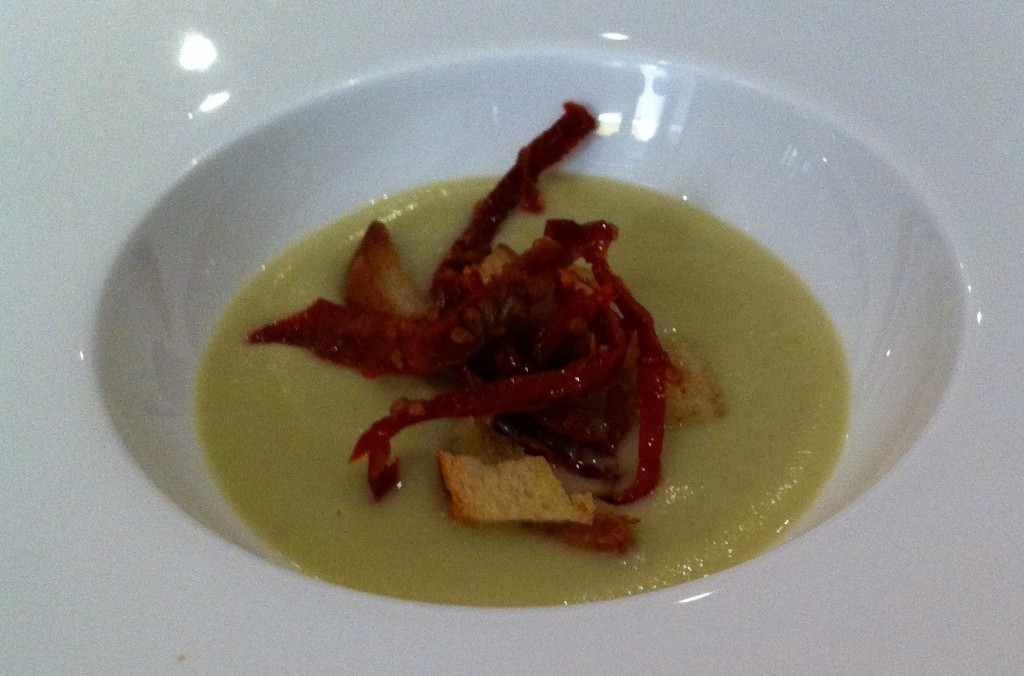 P.S. I almost forgot about the complimentary Amuse Bouche, which was a eggplant soup with roasted sundried tomatoes. It was refreshing and I wish it was on the menu as I would come back to L'Arcangelo for this dish.
Have you been to L'Arcangelo? What was your dining experience there like?