I'm far from knowledgeable about wines and have always been intimated by the world of wine. Trying to get my head around the aromas, flavors, colors, appellations, and perlage of a wine, just to name a few, have my head swirling even before the first sip. But that's what's piqued by interest in wine. Its complexity is fascinating and I always walk away from a wine tasting event enlightened (or the result of drinking too many glasses of wines).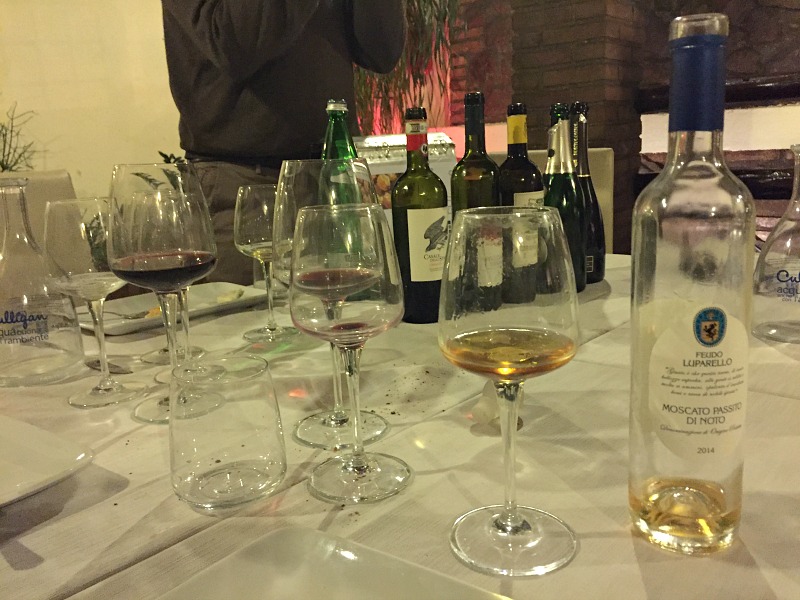 When I was invited by Eating Italy Food Tours to join their wine tasting dinner in Rome, which included six wines and six courses led by an Executive Wine Master, it was a resounding yes. To get insights into this sophisticated world from one of the few Executive Wine masters as to how best to pair wine with food was too good of an experience to turn down.
Marco, an Italian Sommelier and a rare breed of only one of 50 Executive Wine Masters in Italy, was our guide for the evening. Held in private room in a restaurant in Monteverde (just a short distance from Trastevere), it made the experience more intimate. We were also in great company with visitors from Australia, Singapore, Sweden, and the UK, giving us the opportunity to share our experiences (or inexperiences) about wine.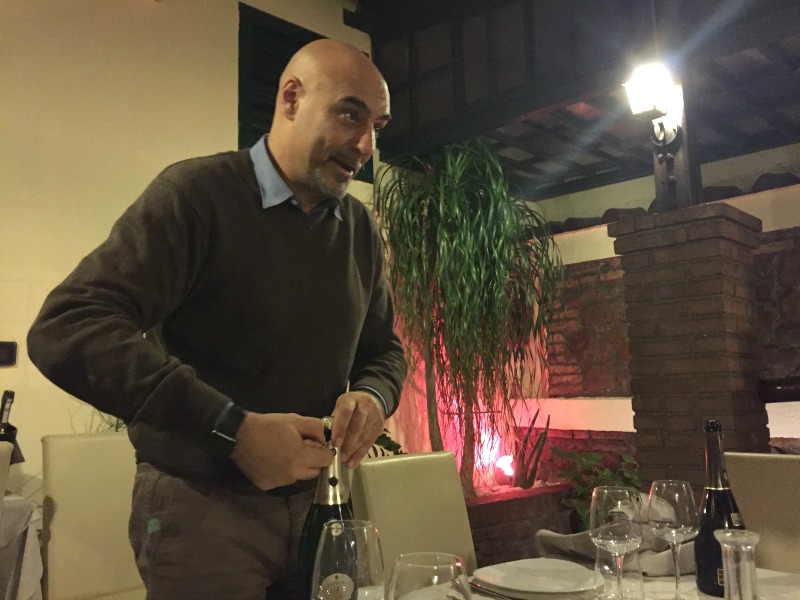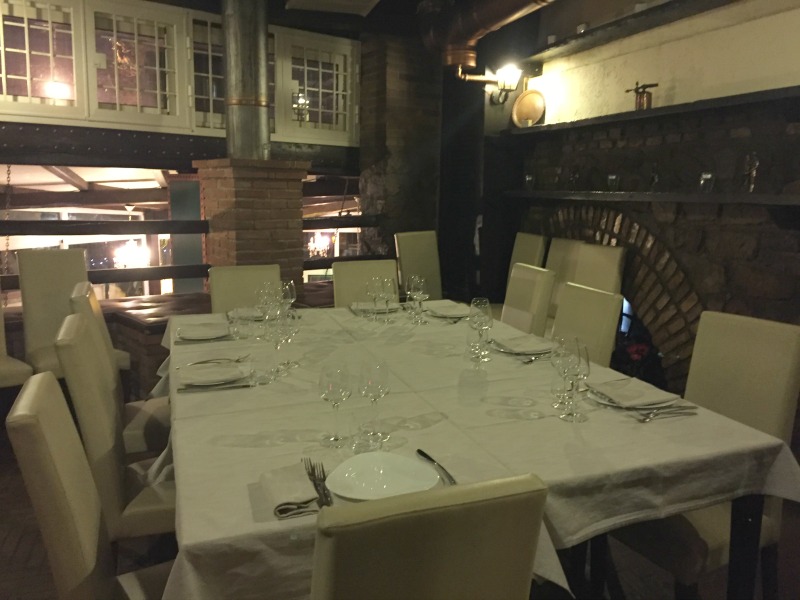 Marco was a hit right from the start. His passion for wine came across immediately and not only is he incredibly knowledgeable, but he has a wonderful sense of humor. He brings about refreshing and entertaining perspective to a methodical subject with the knack of helping us taste what we would otherwise have missed.
Wine Pairing Dinner in Rome
Appetizers
Starting with mozzarella di bufala (buffalo mozzarella) paired with Prosecco, Marco had us taste the creamy mozzarella before taking a sip of the Prosecco. I had to do this several times before I felt how the Prosecco cleansed my untrained palate from the creaminess from the mozzarella. Insightful and impressive.
The next appetizer of fried vegetables, a heavier dish, required a more intense wine and it was served with Trento DOC Millesimato, a sparkling white wine. Obviously another intriguing pairing.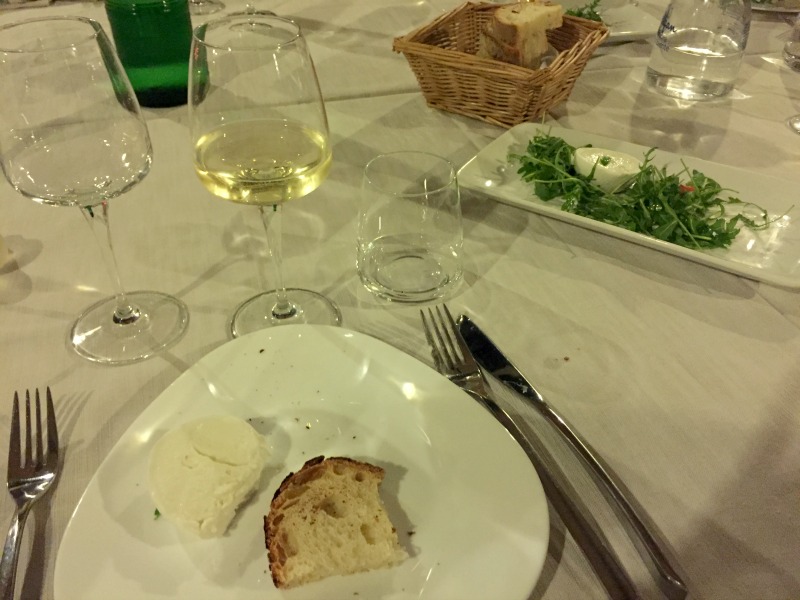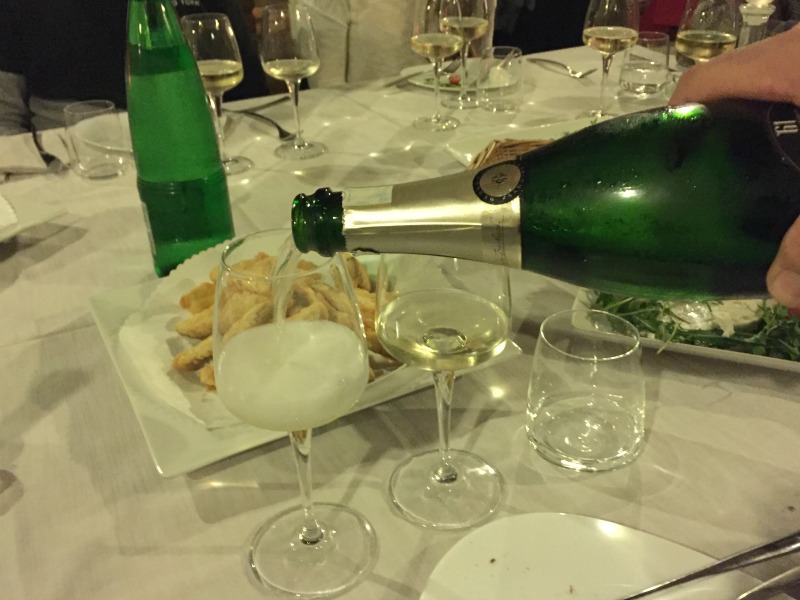 However, it was the next pairing, or to be more accurate, incorrect pairing that blew me away. Marco switched things around. This time he had us try the mozzarella di bufala with the sparking wine and the fried vegetables with the Prosecco. I immediately tasted how it was all wrong: the sparkling wine overpowered the mozzarella, and the film of grease still lingered in the mouth after a sip of Prosecco.
I've read and heard the hype about food and wine pairing and have brushed it off as swanky talk. And here I'm admitting, with embarrassment, that the right food and wine pairing makes a world of difference and as Marco puts it, the perfect marriage. It was then that I finally got around to understanding how the right wine with food can make a powerful difference.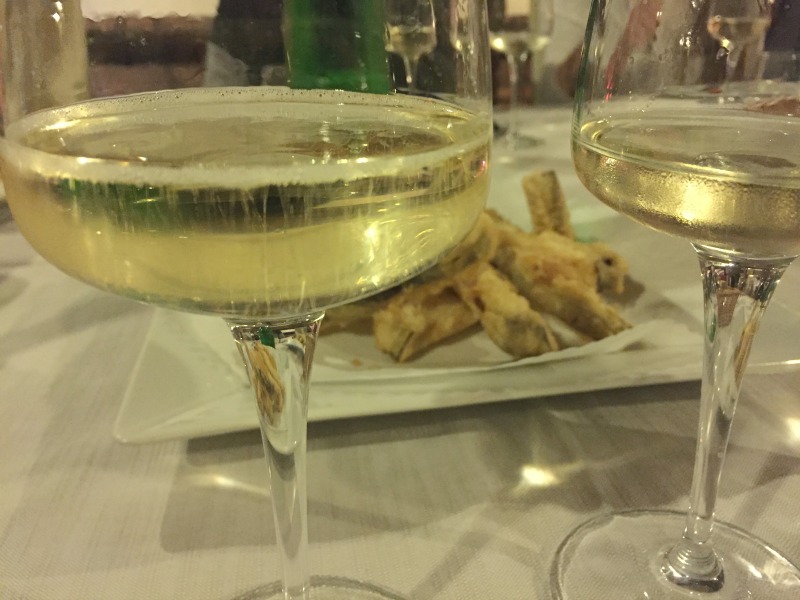 With the light bulb on, I had a whole new perspective of food and wine pairing. We had barely started and I was already enlightened. If that isn't enough to get you to book this wine tasting dinner experience when in Rome, then maybe the next four courses and pairings might convince you to do so.
Pasta dishes and meat
The next wine served was hands down my favorite. I believe Katie Dawes, the lovely Hostel Girl, who was part of our group that evening, also mentioned Quojane of Serramarrocco, a wine from western Sicily as her favorite out of the six we tasted. From its fruity sweet fragrance of oranges, lemons, candied fruits,  lavender and mint, you could easily have mistaken it for a dessert wine.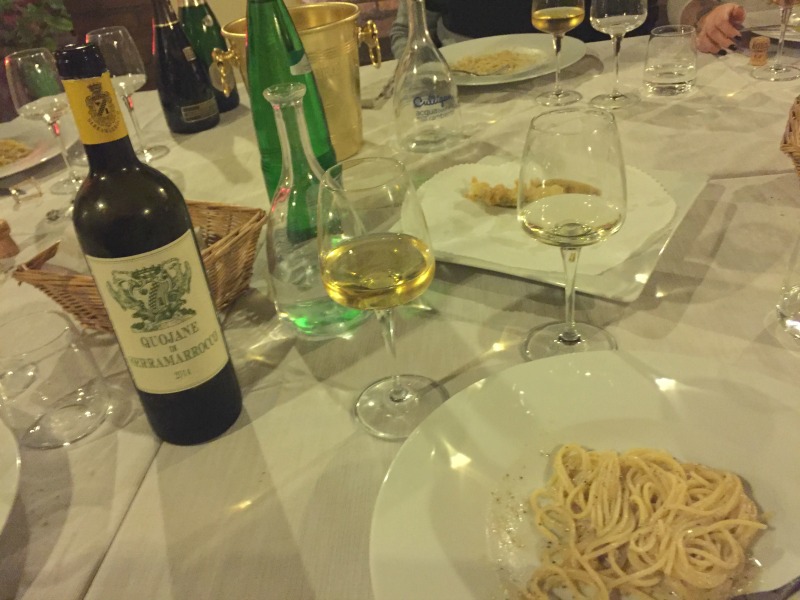 The food paired with this wine was cacio e pepe, a traditional Roman pasta dish made simply with pecorino and black pepper. The first bite of the pasta, the pepper packed a punch and it was much stronger than other cacio e pepe dishes I have tried in Rome. After a quick sip of the wine, I realized that the intensity of the pepper in the pasta was intentional to demonstrate how they paired perfectly. Again, a brilliant move!
My preference is for white wine but served with the right dishes, I'm game for red too. Even a beginner like me know that tastings progress from light to heavy body wines, and up next come the reds.
One of my favorite Roman dishes, bucatini all'amatriciana, a tomato sauce pasta dish with guanciale (pork jowl) and pecorino cheese paired with a full-bodied wine Montepulciano d'Abruzzo, from the neighboring region of Abruzzo. Following that was a wonderful pairing of schiacciata di Chianini, one of the most highly valued beef from Tuscany with Chianti Classico DOCG.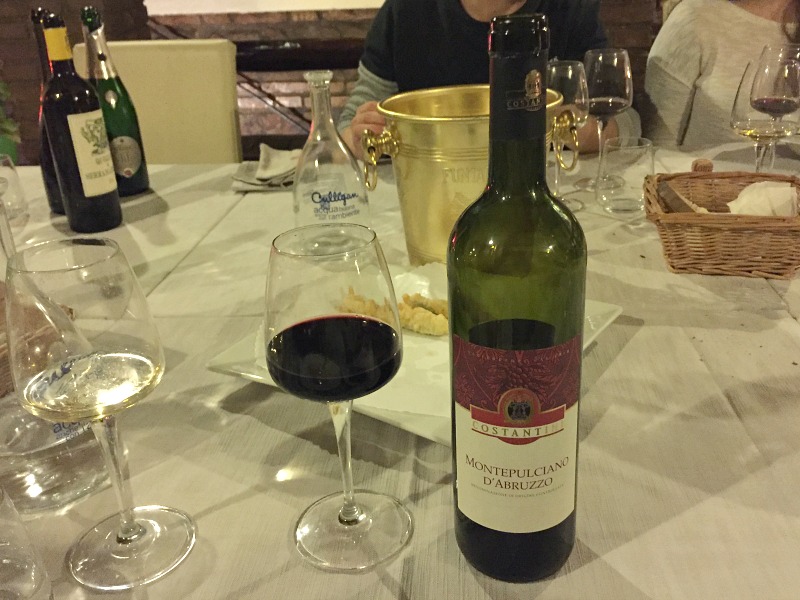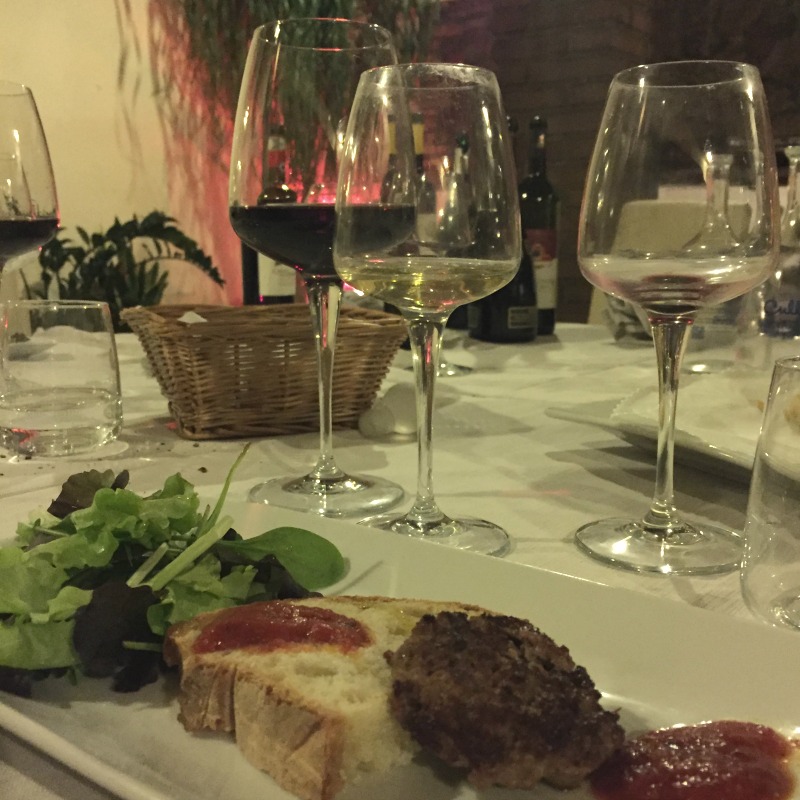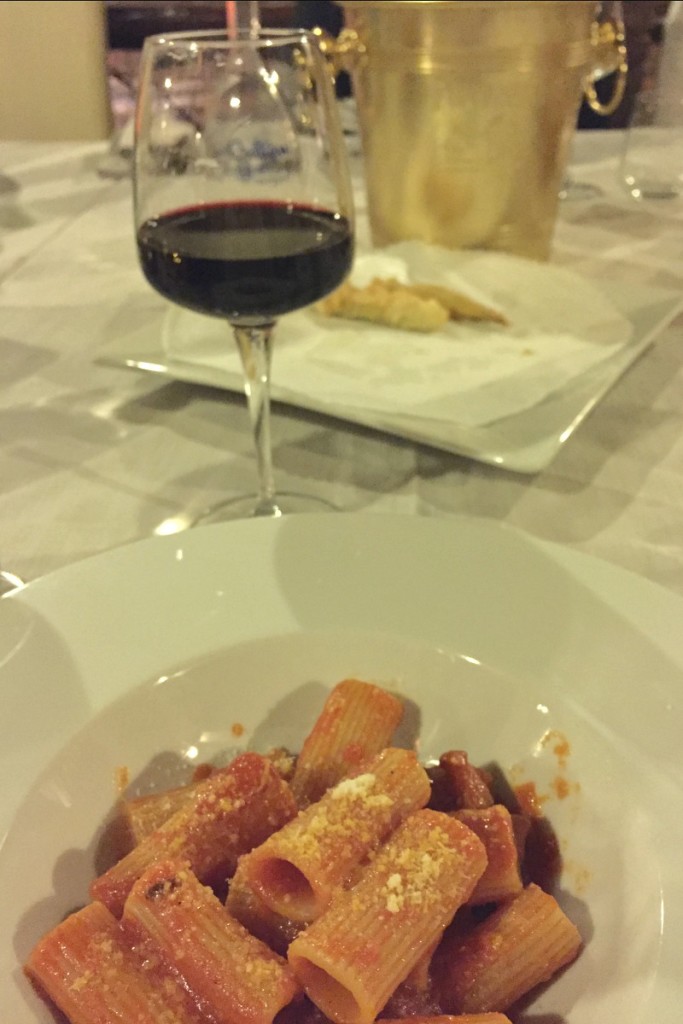 At this point of the dinner, not being a regular wine drinker, I felt a bit tipsy. I think a few others did too and this made the experience even merrier with lots of laughter between sips.
Dessert
With a serious case of sweet tooth, I always room for dessert. I eagerly looked forward to the Passito with apple pie and Gorgonzala cheese and it didn't disappoint. What surprised me was that I would have thought this would be my favorite wine of the evening but the Quojane of Serramarrocco with its aroma and flavors lingered in my mind.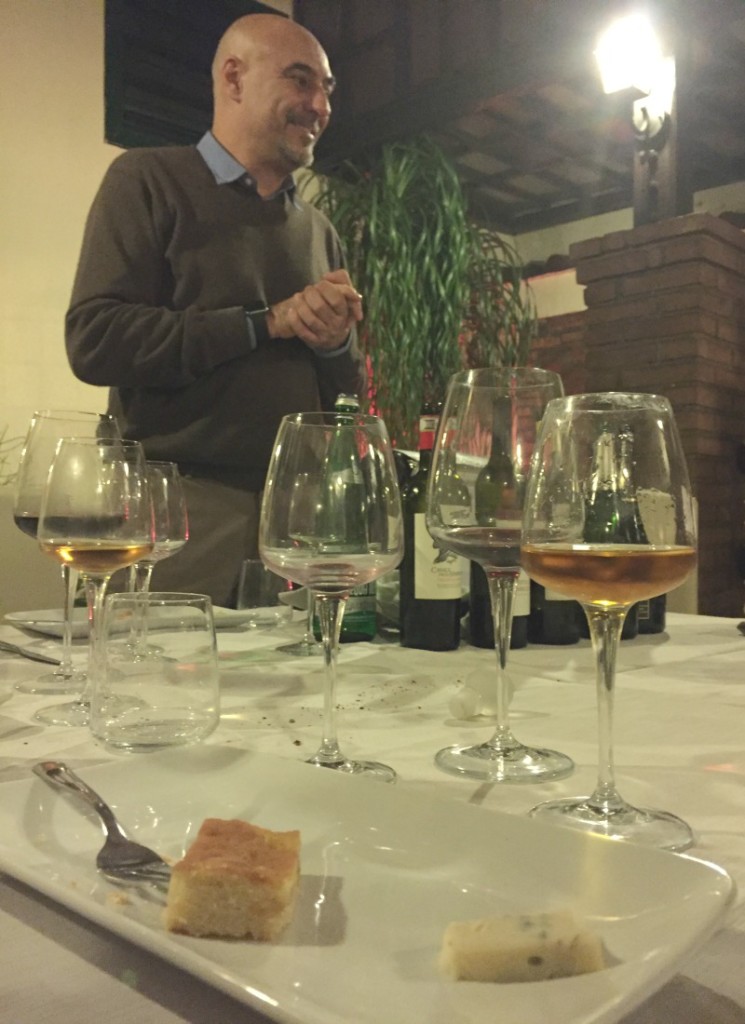 One fun experience in Rome
An entertaining and educational night led by Marco together with wonderful group of wine enthusiasts made for a memorable evening. While we walked out of the restaurant more knowledgeable than when we entered, we left with another bonus: a handy wine guide that Marco has put together with a list of wines and the optimal food pairings. I've already referred to it several times and though still a novice in the world of wines, I'm one notch less ignorant.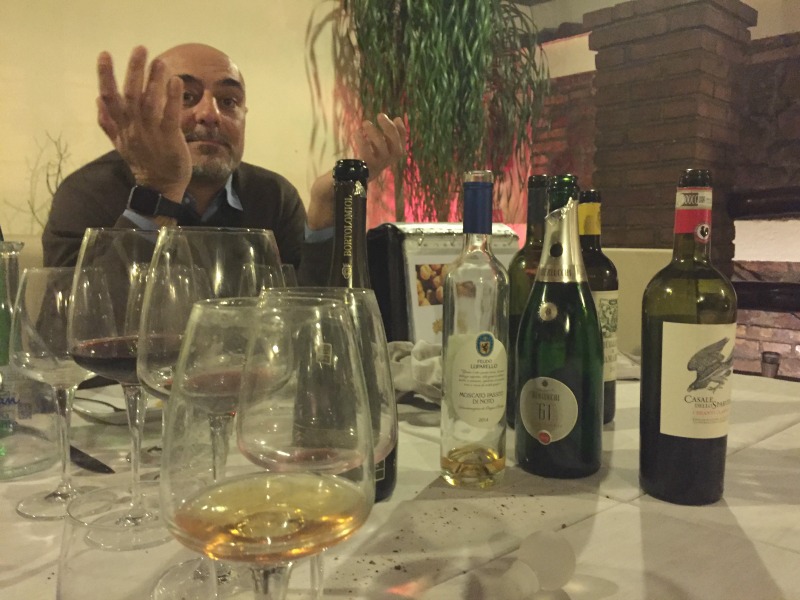 If you love food and wine,  I'd highly recommend you set aside one evening for this guided wine tasting dinner in Rome. You'll be glad you did.
Thanks again to Eating Italy Food Tours for the invitation and fantastic experience.