You've heard the saying that "All roads lead to Rome" and thanks to the progress made since Roman times, getting to Rome is now not only limited to roads! While the most convenient way for most travelers is by air, traveling by train to Rome has become increasingly popular in Europe.
Here are some known and lesser known ways in getting to Rome – the first step to planning that trip to the Eternal City.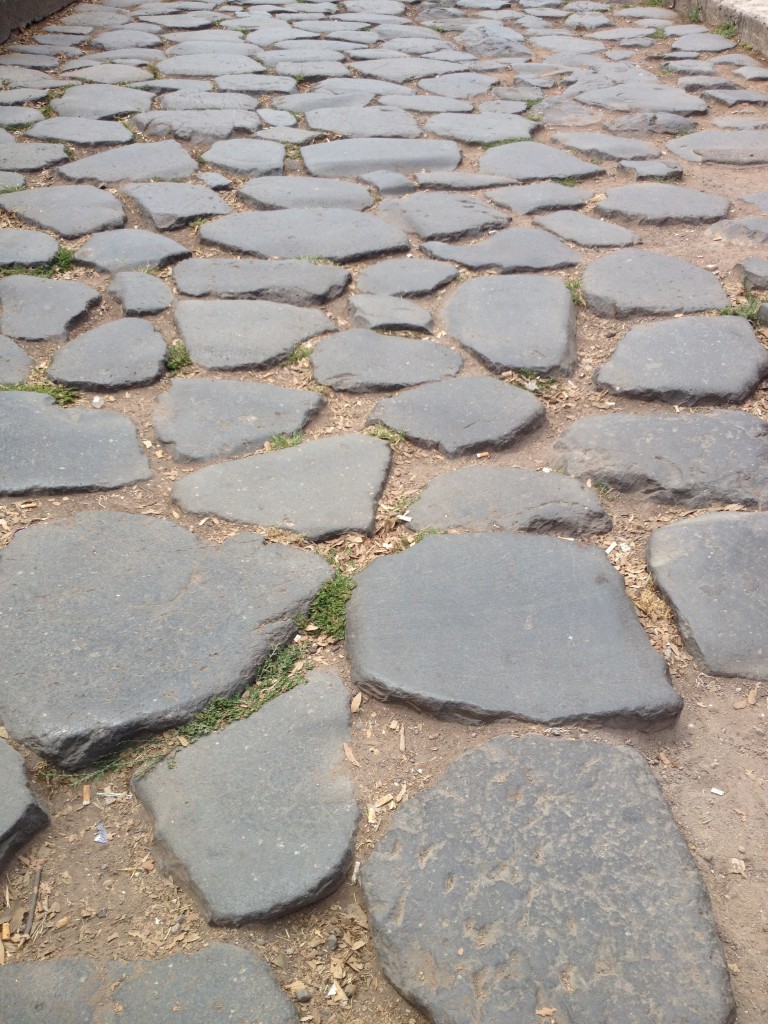 By Air
Rome is served by two major airports: the main airport, Leonardo da Vinci – Fiumicino serves the vast majority of airlines flying to the Italian capital and Ciampino to the south of the city, hub for Ryan Air, is still one of the world's oldest airports still in operation since it opened in 1916.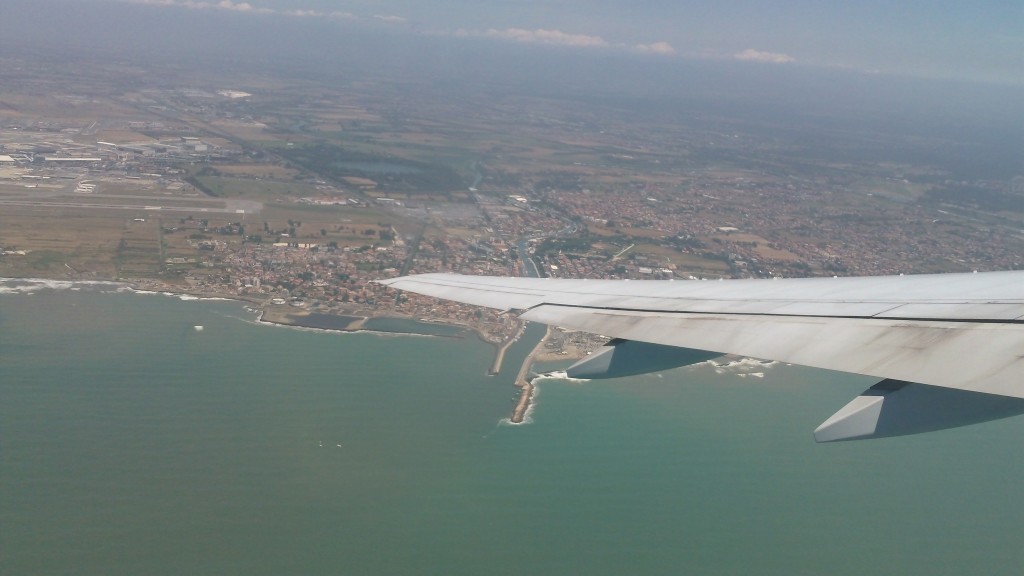 Leonardo Da Vinci – Fiumicino Airport
The Italian national carrier Alitalia has always suffered from a poor reputation among some travelers and indeed came close to financial ruin in 2009. Following a corporate restructure however it is now on a much more secure financial footing and indeed struck a blow to national stereotyping in 2010 by being the most punctual airline in Europe.
In 2008 the airline moved several of its intercontinental services from Milan to Rome meaning that Rome is now better connected to the rest of the world than ever before. The airline now operates services to 6 North American destinations and 3 destinations in South America. Fiumicino is also served by most major European and American legacy carriers as well as many Asian ones such as Singapore Airlines and Thai Airways.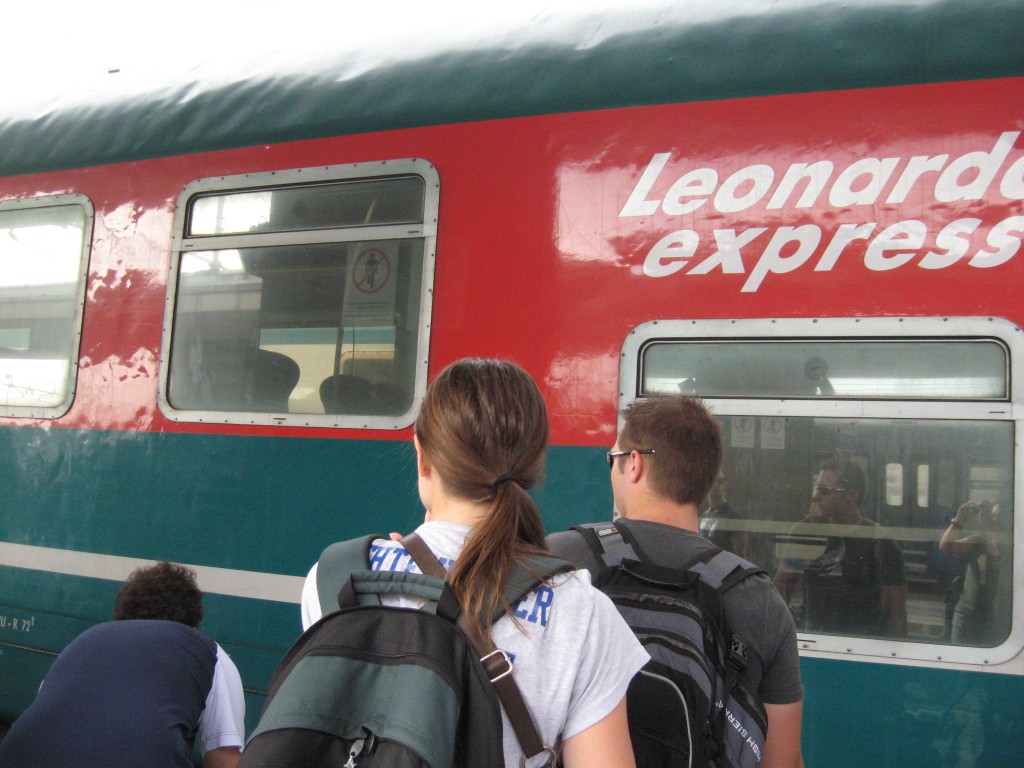 The quickest way from Fiumicino airport into Rome is via the Leonardo Express. The services costs €14 each way and takes just over 30 minutes. Taxis are also available for those travelling in groups or with large amounts of luggage. 
Ciampino Airport
Ciampino, being the city's secondary airport, is inevitably home to Ryanair. The Irish carrier everyone loves to hate serves around 30 European destinations from the airport.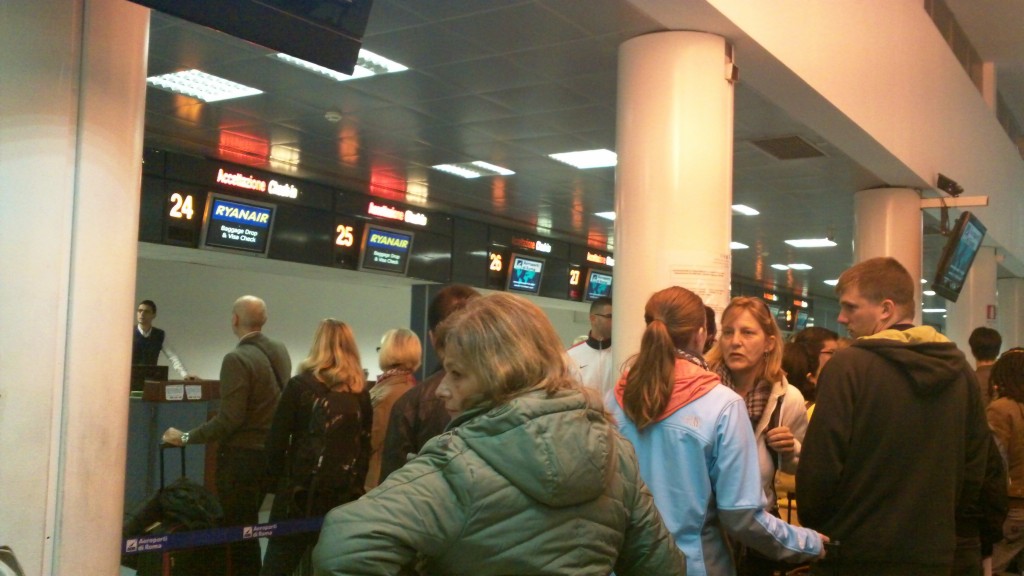 Unlike some of the carrier's more extreme interpretations of airport names, Ciampino is only 40 minutes away from the centre of Rome (Termini station) by coach. Tickets are €8 return when booked in advance online. Those who are unfamiliar with Ryanair are however strongly advised to consult the carriers terms and conditions and list of fees before making a booking.
Getting to Rome by Train
Rail is a particularly good option if Rome is part of a larger tour of Italy or Europe. By taking the train you'll be able to enjoy the countryside you'd otherwise fly over and in many cases taking the train makes for a far more relaxed journey as you won't have to worry about airport security, baggage allowances or airport transfers. Huge pluses!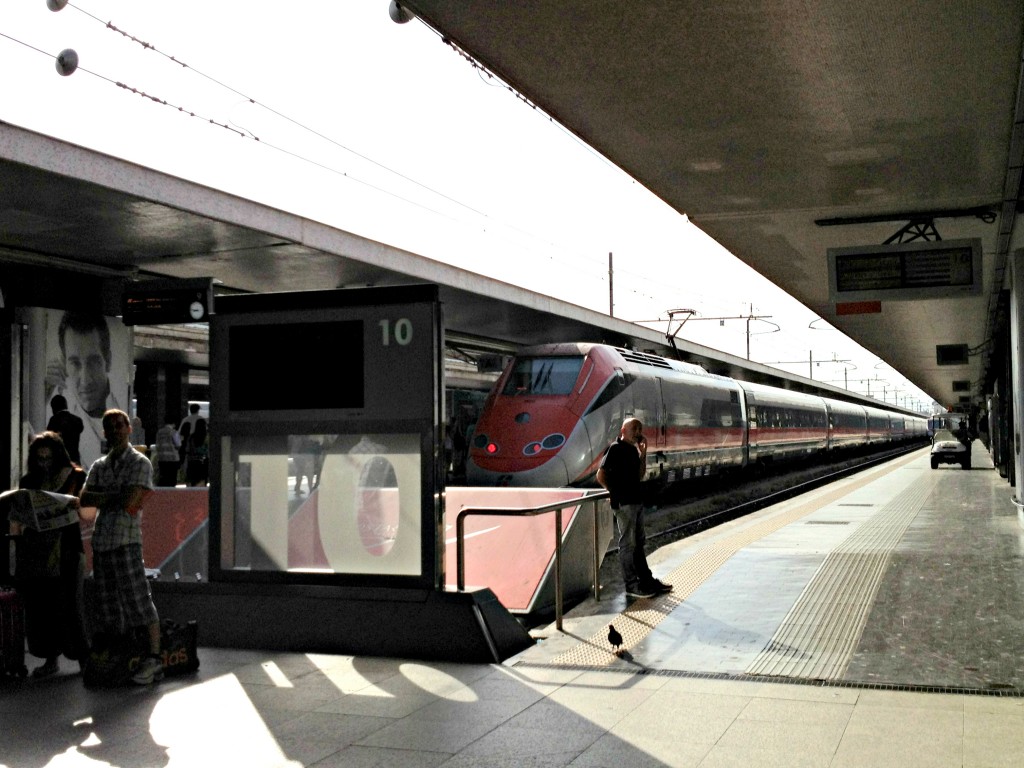 While not quite in the same league as France or Germany, Italy has a well developed network of high-speed trains running in a generally north-south direction.
A journey from Rome to Milan on the Freccia Rossa (high speed train) can take just under three hours and Florence is approximately only 1.5 hours by train. From Milan it's easy to take a connecting train to Zurich, Lyon, Parisor another major rail-hub to continue your journey. Tickets can be booked on Trenitalia's website.
While generally easy to use the website does have a habit of lapsing back into Italian unexpectedly. Trenitalia also likes to rename and redefine their ticket types and options every so often so make sure any advice you're following is up to date!
More information about long distance train travel to Italy can be found on The Man in Seat 61. The cost of a ticket from Milan to Rome can be less than €30 if booked far enough in advance, i.e at least 3-4 months ahead of time.
In April 2012, a new service called Italo, managed by a private company headed the Chairman of Ferrari, Luca Cordero di Montezemolo has resulted in more rail options for getting to Rome. They aim to compete with Trenitalia and focus on offering quality services on-board such as free wifi and even at-seat TV depending on the selected ambiences or better known as classes.
In Rome, they have two station options, Ostiense and Tiburtina and though they are not the main train station (Termini), they are easily accessible by the Metro.
By Coach
Coach travel in Europe has fallen out of favor since the low-cost airlines came to town however if you have the time and are travelling in high season, a coach journey may be the most cost-effective way to travel. Most coaches (both domestic and international) can be booked through Eurolines.
Journey times are not particularly speedy; a trip from Milan to Rome will take 9 hours and require a change of coach. However the price is a flat rate of €39 which can look like a very good deal in the middle of August. Most long distance coaches arrive at Autostazione Tiburtina which is not particularly central but is well served by the city's metro system.
Driving in Rome
There are a few challenges you will encounter if you choose to drive to Rome. A good friend of mine did this once and said it was a nightmare. Let me digress for a second. She is Spanish and mentioned that on the highways here, people drive like they are on race tracks. I'll leave it to your imagination as to what that's like.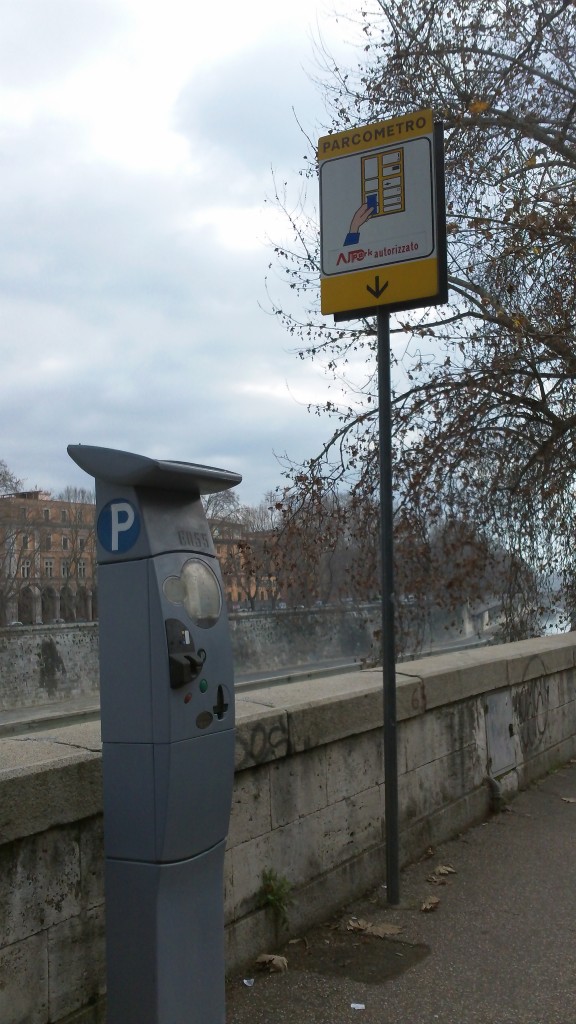 Another challenge is parking!  Street parking fees are usually €1 an hour, reasonable but finding parking can drive you crazy. You'll be competing with residents in Rome for that precious parking spot as most residents don't have the luxury of a parking garage.
Besides looking for parking, you would also need to decode the signs which could leave you stumped.  Can you figure out the sign below as to when you are allowed to park here?  If not, the alternative, would be a parking garage but be aware that fees can be excessive.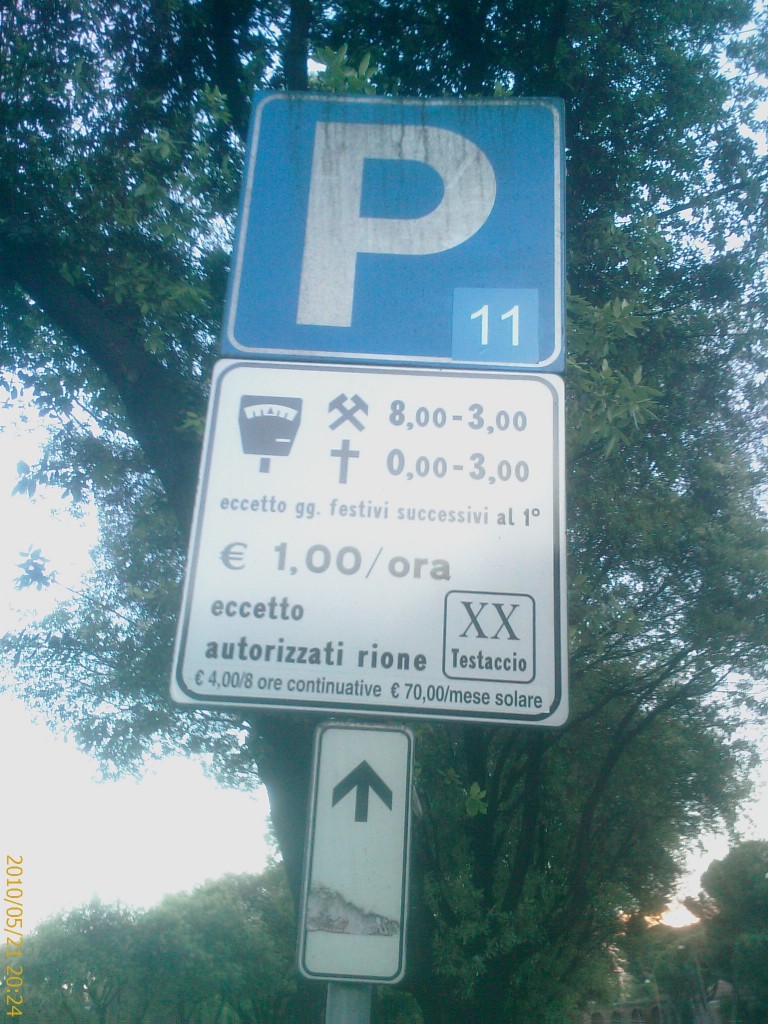 Last but not least are the ZTL areas. Called "Zone al Traffico Limitato" these areas are closed of the traffic during certain hours unless you have a special pass to enter. If you mistakenly drive into these zones, you will likely receive a "fine" registered mail from Italian Police Department.
Where these zones are located and times when they are open/closed are even confusing for locals who live in Rome – needless to say for visitors. But if you insist on driving, here is more information on the ZTL (in Italian – the link to the English version was not found).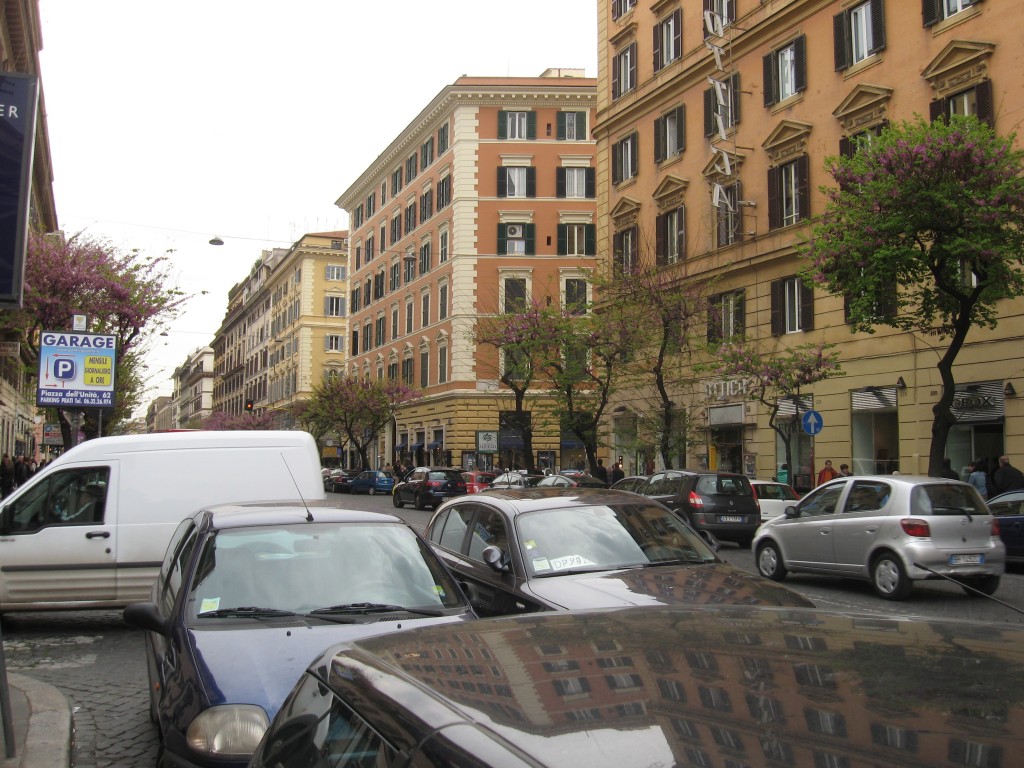 I know a handful of visitors who have driven in Rome and they have survived. However, it can be unnerving and after living here for over 6 years, I have just finally had the courage to drive. Driving in Rome is a daunting experience and if you're not a confident driver you should probably give driving in the city a miss.
Next step – Where to stay
Now that have some ideas on getting to Rome, the next big decision is deciding where to stay. Rome is served by a huge range of accommodation options ranging from the luxurious to the basic and everything in between.
Prices for a reasonable hotel can start at 50 euros a night but can range into hundreds of euros. Rome is an extremely popular destination and €300 per night isn't unheard of even for fairly basic hotels in high season.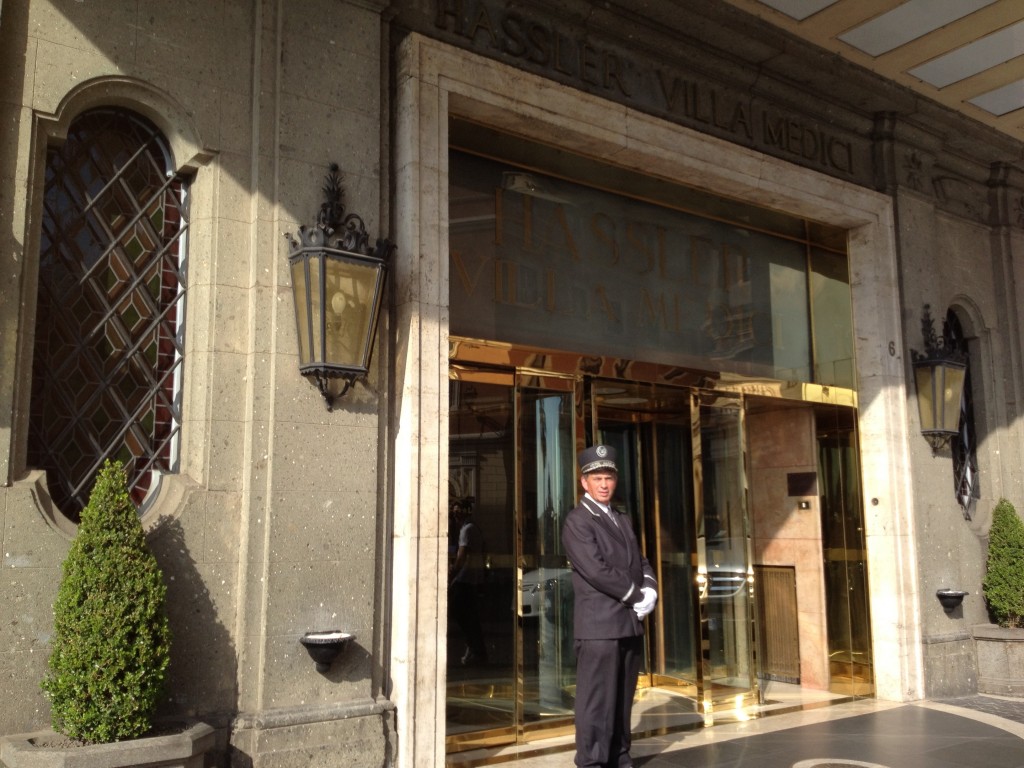 All the usual international chains are well represented in the city and this can be an especially good option in high season if you've managed to amass a collection of points in one of their loyalty schemes. The British travel writer Alistair Sawday's 'Special Places to Stay' guidebook recommends 12 independent hotels in the city but these tend to get booked up very quickly!
For this reason it may be worth considering an alternative such as an apartment rental from Oh-Rome.com. Not only could you save compared to the cost of a hotel but you will also be able to cook for yourself and experience a side of Roman life off-limits to most tourists.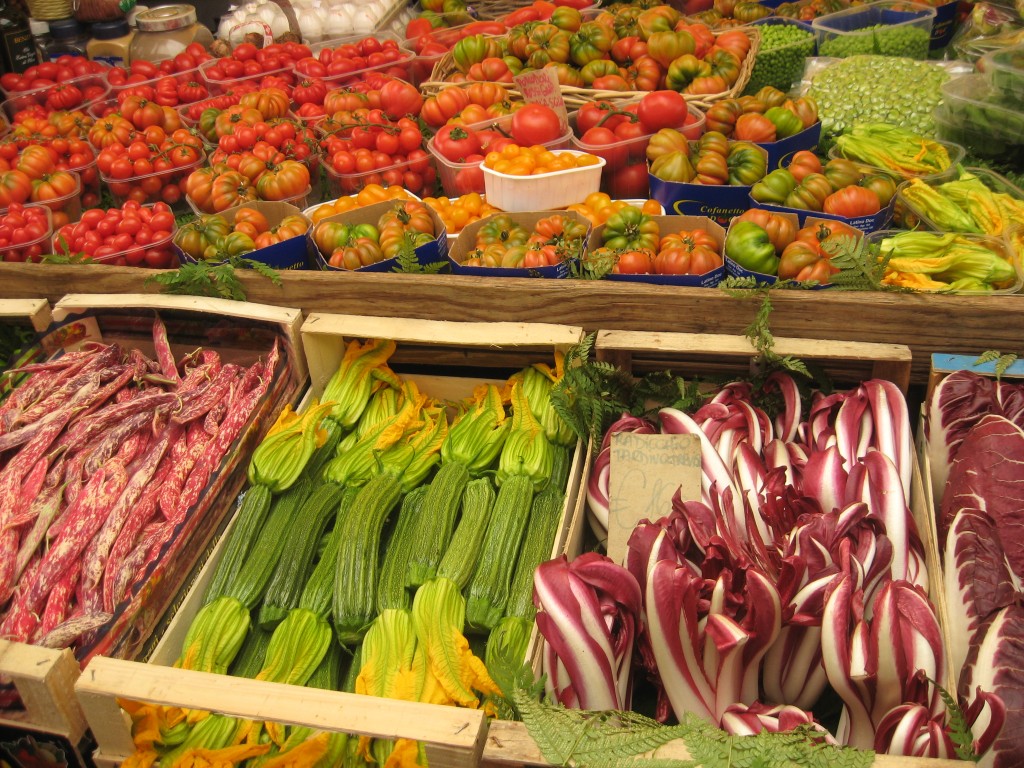 Personally, when we travel, especially for stays longer than two days, we often opt for apartments, mainly because it feels more like your own space and it gives us the flexibility to dine-in after a long day of sightseeing. That would be your next challenge – deciding on which attractions to visit. There are numerous attractions in Rome and depending on the length of your stay, you may have to leave some for a future visit.
Hopefully the above tips on getting to Rome, accommodation options and links to attractions will get you started with planning a visit to this incredible city, a place I now call home.