I have been putting off any visit to catacombs and crypts for a while as I find them creepy to say the least.  I think it didn't help that I was brought up in an Asian family that was superstitious and going underground to a place that was once a burial ground is not something we would consider an attraction.
However, I have been stepping outside my comfort zone.  For instance, joining a sketching tour when I had supposedly no artistic bone in me.  That turned out to be a fun experience!  So when I was invited to join Walks of Italy in their Catacombs, Crypts and Bones tour, I took up this opportunity.
I say "opportunity" in the sense that when my sister was here, she said "No" when I asked if she would come with me to the Capuchin crypt.  This invite would be an opportunity to visit the crypt with a group of people, making it less creepy.
I am not going to lie – I was hesitant as I also suffer from claustrophobia. Yeah, I have issues.  Again, it's all about trying new things.
Catacombs of Santa Priscilla
Instead of visiting the better-known catacombs in the south, we got chauffeured with a private car to the Catacombs of Santa Priscilla situated in the northern part of the city.  We got there a few minutes before it opened and you would never imagine that walking through that door, you will be taken to a different world.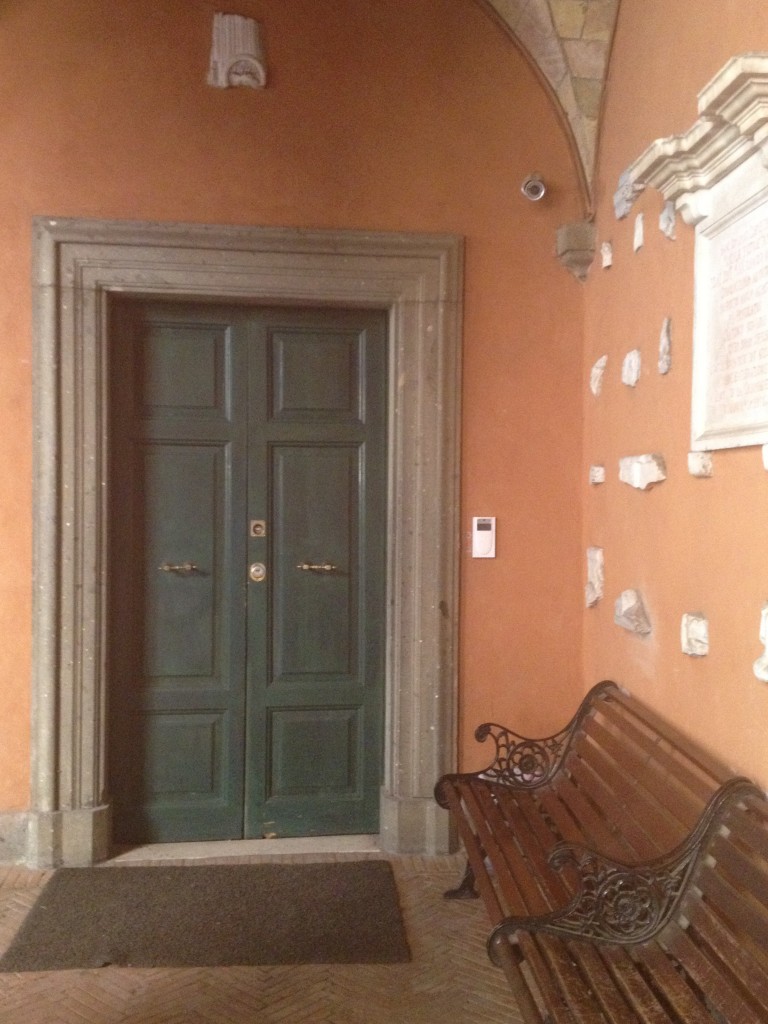 Creepy? When you think about it yes and as the temperature dropped significantly, you'd think it will give you chills.  The truth is, it was a welcome relief as it was another scorching day outside! As we were the first to be there, we had the place to ourselves and my first reaction when we were in the catacombs surprised even myself.
I told the guide that it was not as narrow as I had thought and his reply unfortunately dashed my confidence.  He said "It's only the beginning".  I wouldn't say he was right as I didn't feel it got too narrow and never felt uneasy.  It also helped that there were only two of us in the group, which felt more like a private tour rather than a group one.
I actually found this place fascinating.  Imagine miles of labyrinth beneath Rome and how it had been setup is remarkable.  It was dark down there even though there is some lighting and thankfully, our guide, Max, had a flashlight.
He used this to point  out certain features while he gave us a full description of it.  What was also very cool, was that we were able to see one of the oldest depiction of the Virgin Mary.
I apologize for the lack of photos but there were signs saying "No Photos". More than once, I was so tempted to sneak a few shots but decided against it.  You'll have to just see it for yourself.
Capuchin Crypt
I was eager to see the Capuchin Crypt as they have also included a new section that recently opened up.  It was impressive with a modern touch and while there were some intriguing items on display, I couldn't wait to see the bone crypt.  Will it be as creepy as I imagined?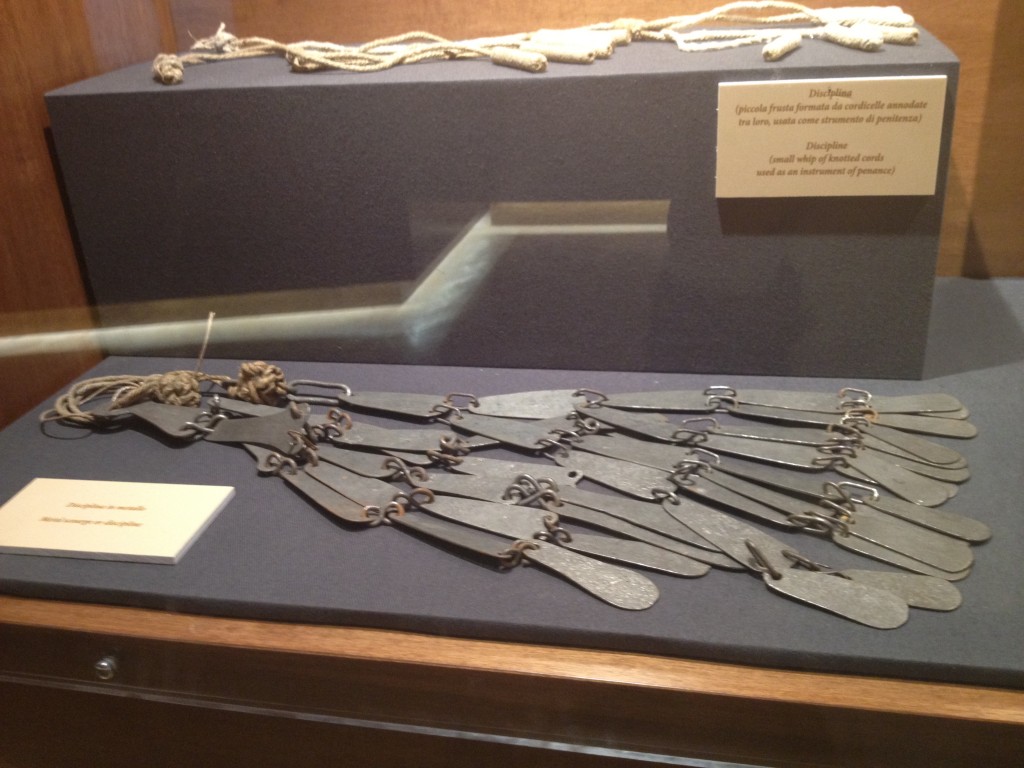 I was amazed! It is incredible and felt more like art than bones on display. Even the lamps lighting the corridor was made of bones and in different designs.  You didn't walk next to any bones or skeletons and made me wonder where I got all these ideas from.
Basilica of San Clemente
I have been here several times but never to the lower levels.  The description on the Walks of Italy website was right on when they say "It's a voyage both below ground, and back in time".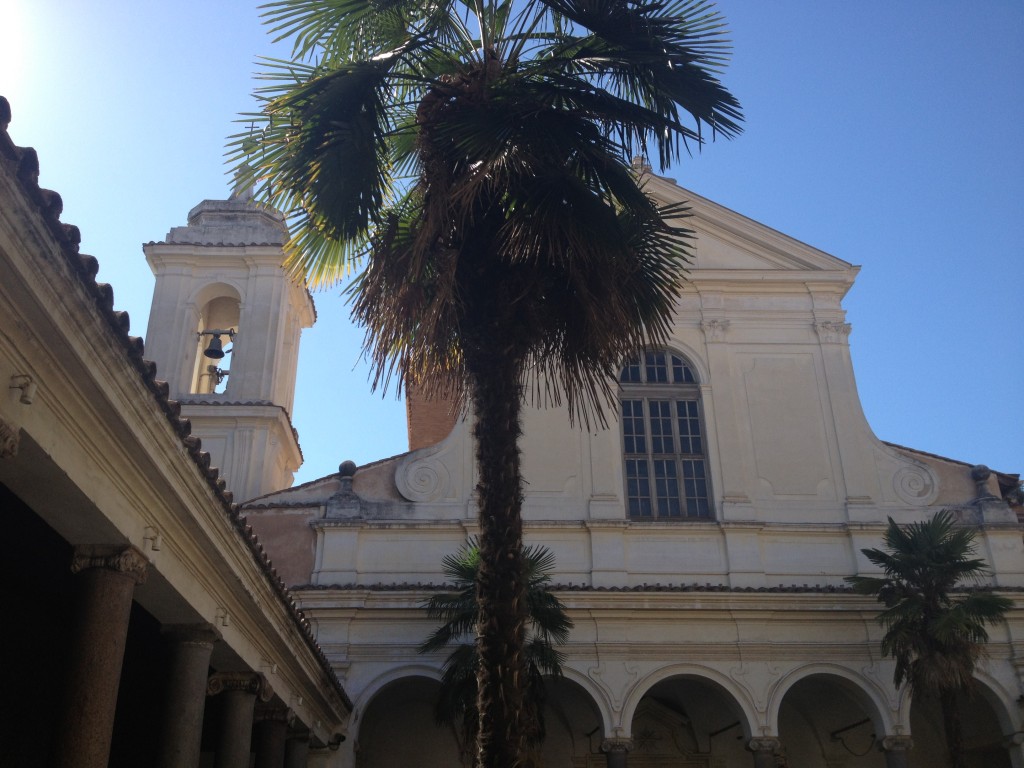 Walking down the steps,  we were transported to a 4th century basilica within minutes and then another level down we saw a 1st-century Mithraic temple. A reminder of how impressive Rome is and that it has as many hidden gems below ground.
Surprise – An Additional Attraction
Since the tour ended early, our guide Max asked if we would be interested to visit another nearby attraction. He proposed St. Peter in Chains which houses the Moses by Michelangelo. I have been here several times before but am never one to turn down the chance to see this spectacular sculpture.
When the tour ended and we were headed our own ways, I took time to reflect on the afternoon.  My fears were absolutely baseless and to think that I have missed out on so much.  Fortunately, I live in Rome and have these opportunities.
This tour isn't as creepy as it seems and though my family would still unlikely take this tour, it was an awesome experience for me.
Disclosure: I was a guest of Walks of Italy and are grateful for the invitation. Naturally, all comments and opinions here are my own.  Some links in this article are affiliate links, meaning we get a small commission if you end up buying something from the links on this page. It doesn't cost you anything extra and we really appreciate the support!