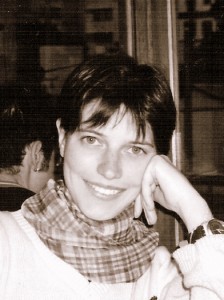 My name is Silvia, I am 34 years old and I am a native Roman. I have always lived here because I love my city! I do love finding out one of its new hidden corners every day.
I hold a University Degree in Foreign Languages and worked for many years for a US Tour Operator, taking full responsibility for the incoming services to Italy. In addition, I wrote for Italian travel magazines about events and attractions in Rome.
I then decided to devote my expertise about the city to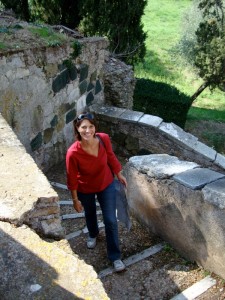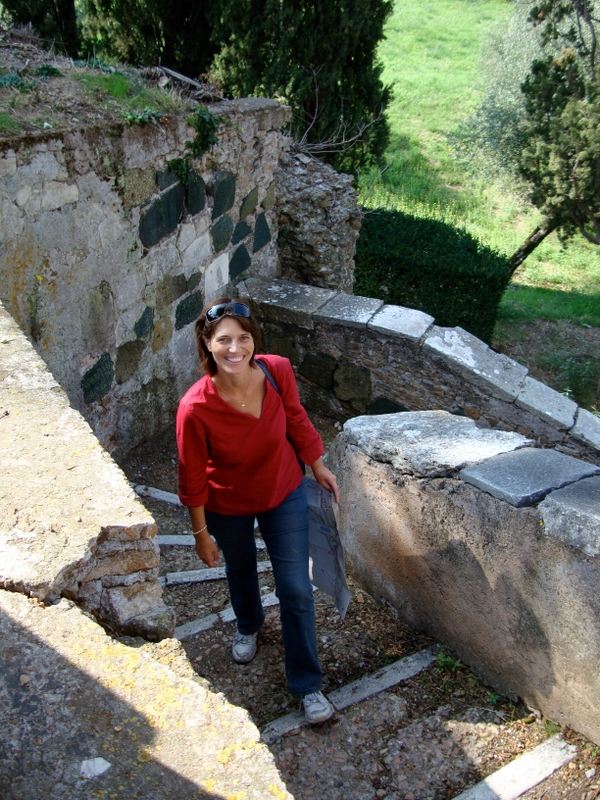 independent travelers : in 2004 I obtained my official license as a "tour escort" and in 2009 the license as "tour guide" passing an exam of the Province of Rome.
During my spare time, I enjoy wandering around my city, walking or riding my blue bike or my inseparable moped looking for charming places, amusing anecdotes, unique shops and learning more and more about 3000 years of Roman history!
Since 2003 I am also Mattia's lucky mum! Motherhood gave me new ideas to explore the city through the eyes of a kid: this way our "kid friendly itineraries" suitable for families were created.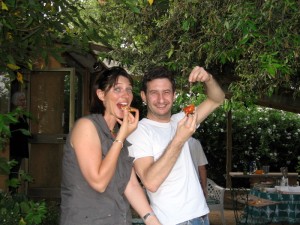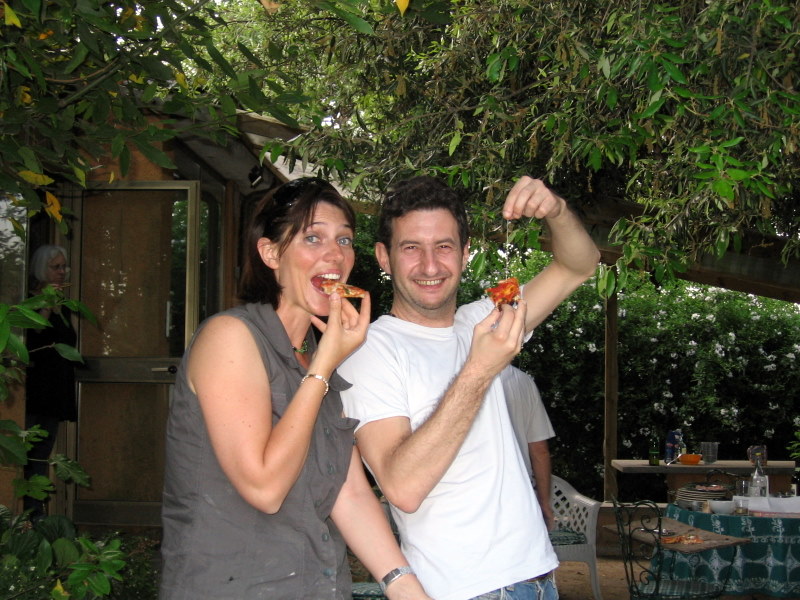 With a few reliable collaborators, I have founded A Friend In Rome, a group of friends each one skilled in a different field within the wide world of tourist services.
Our goal? To provide all kinds of assistance, advice and ideas in a friendly and customer-tailored way, in order to help all of you to truly know Rome!
Here's the interview with Silvia which gives you a Roman's perspective of her city.  It's very insightful and we thank her for sharing them with us.
1. In a few sentences describe Rome.
Rome is a unique city: 3000 year history…and every one has chiseled a bit of its present charm!

2. What are the 3 top attractions that a first-time visitor must see in Rome?
A first time visitor cannot miss the Colosseum, the Sistine Chapel and the Fountain of the Four Rivers in Navona square: a touch for the ancient times, the most renowned Renaissance masterpiece, and the acme of the baroque season.
3. Your favorite Rome attraction and why?
I love the Pantheon: a great example of Rome's stratification, the best preserved of the ancient monuments  that survived across the centuries and is still in a splendid shape.
4. Best-kept secret in Rome that you can share with us.
Secrets cannot be shared online … ;o) I keep them for my "friends" visiting Rome with A Friend in Rome!
5. Your favorite gelateria and ice cream flavors
San Crispino is really special: two locations are very central, near Pantheon (Piazza della Maddalena) and Trevi fountain (Via della Panetteria) Website: www.ilgelatodisancrispino.it
I'm very traditional with flavors, I like dark chocolate, zabaione and hazelnut, but try meringa at San Crispino!
6. Nightlife in Rome – any recommendations?
Just hang around in Trastevere, especially during summertime, or go dancing in Testaccio risto-disco. Great concerts during summertime in Auditorium or Capannelle Fiesta festival.
7. Off the beaten path, what would you recommend visitors see or do in Rome?
I would recommend to go off the beaten path at least for half a day, even if they are in town just for 2 days in total. Rome's soul is not in St. Peter's square or around the Colosseum, but in the narrow streets of the Jewish Ghetto, in the council houses of Garbatella, in the public parks during the weekend. Get lost in Rome, you'll never forget it!
8. Favorite restaurant(s) and why?  (Please provide contact details of the restaurants)
Too many restaurants and pizzerias: I would recommend "dar Poeta" in Trastevere (Vicolo del Bologna)  for the great pizza and the typical young atmosphere while waiting for your table. For good Italian cuisine, try the restaurant La Gensola in Trastevere where tradition and innovation combine.
9. Recommended areas in Rome for accommodation and why?
Rome is one of the few cities in the world without a definite "centre", therefore you will never be in a location where everything is at hand. But I personally like the area around Campo dei Fiori (despite the fact that it is definitely noisy at night), and consider a convenient location such as the area between St. Peter's and a Metro station (Ottaviano or Lepanto or Cipro).
10. Travel tips for Rome
My first travel tips is not to try to see everything in one trip, just focus on what are you really more interested in (if you have never liked archaeology, you are not obliged to visit the Forum, but maybe you prefer to have a walk in the Borghese Park and Gallery).
Secondly: there are several networks in town which give you the chance to know locals who speak English or expats who have been living in Rome for a while. You can join them for a night and be really in touch with the local culture (some dear friends founded www.friendsinrome.com, for instance).
Third: enjoy, you are on holiday! do something relaxing or fun or new to you, we offer scooter tours or cooking classes or spa experiences, you are not losing time, but "living the city".
Fourth (for ladies only): a nice Italian pair of shoes is a much better souvenir than a dusty ornament in the shape of a Colosseum!
——————————-
If you need assistance or advice in planning your trip to Rome, visit Silvia's website http://www.afriendinrome.it for more information.