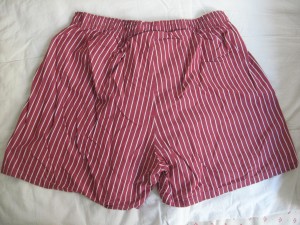 If you are looking for an affordable and well-located accommodation in Rome, a friend of mine is here and has opted to stay at Le Suite di Via Catone for the next few days.
He is paying about €100 which for July is a good deal. That's why I am writing this brief to help you if you are looking for last minute accommodation in Rome.
He says it is a unique concept and they serve breakfast in the rooms.  He also says it's clean and I think that is the most important thing.  As his intention is to visit the Vatican and Castel Sant'Angelo, the location of this accommodation is perfect.  What is also great is that it is close to the Ottaviano – Metro A stop and if you want to do some shopping in Rome, Via Cola di Rienzo is right there!
Visualizzazione ingrandita della mappa
As always, I recommend that you read other reviews to determine if it is the right accommodation for you.  I have not personally stayed here nor seen the rooms.  It's just based on what my friend has said.
Here's the link to the Le Suite di Via Catone.