While going to the center of Rome this evening to catch a movie, we passed by Piazza Venezia and saw the newly replaced Christmas tree all lit up.  There is also the nativity scene.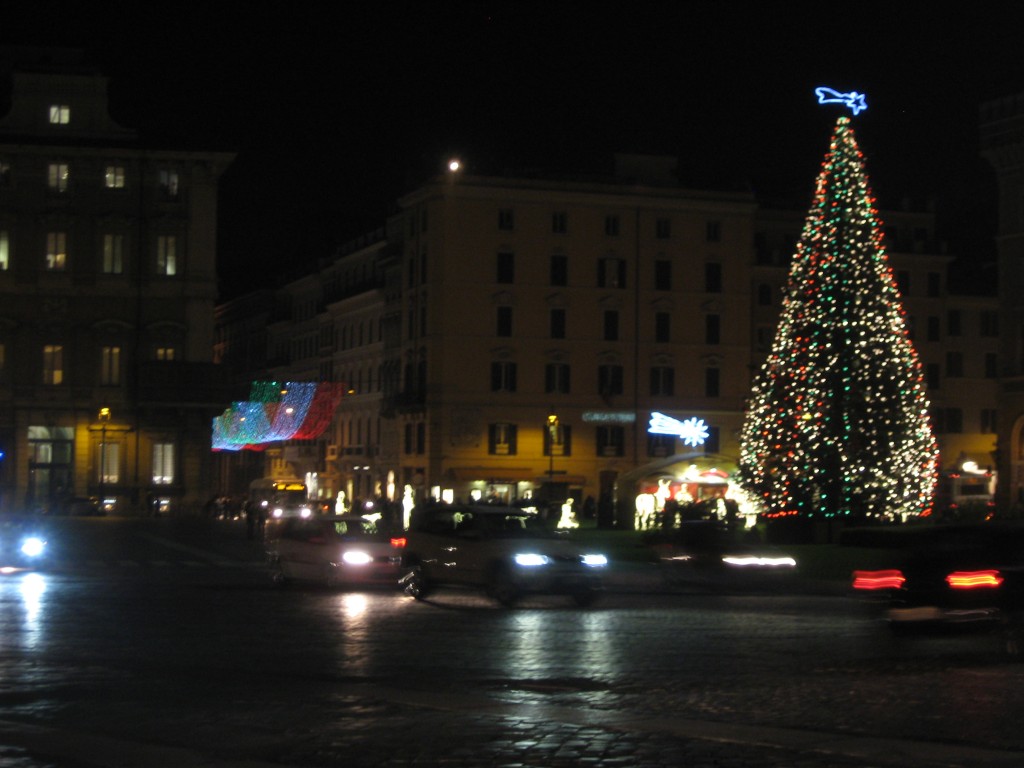 Nearby, Via del Corso was completely covered with the colors of the Italian flag to celebrate the 150th anniversary of Italy's reunification.  This gave a sense of patriotism more than the holiday spirit but nonetheless, it was magical.  If you look at the picture above, in the background, you can see a glimpse of the red, white and green.
At the Colosseum, the lights on the Christmas tree are on and simply gorgeous.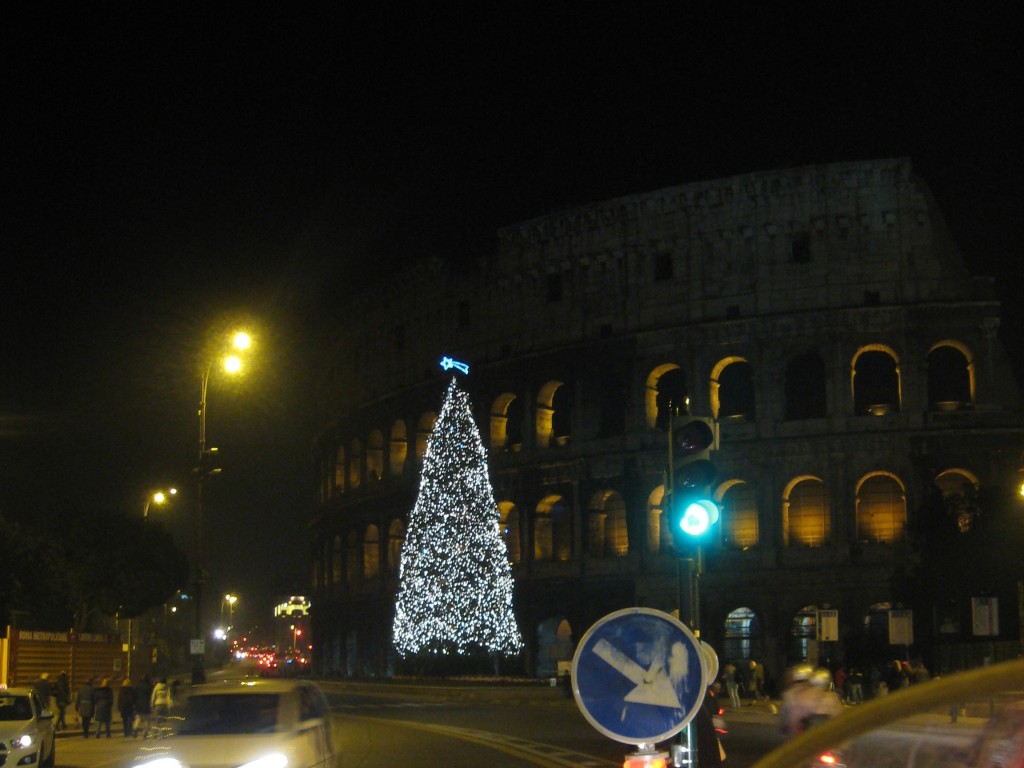 Shops and restaurants also add to the spirit of the holidays by brightly decorating their premises.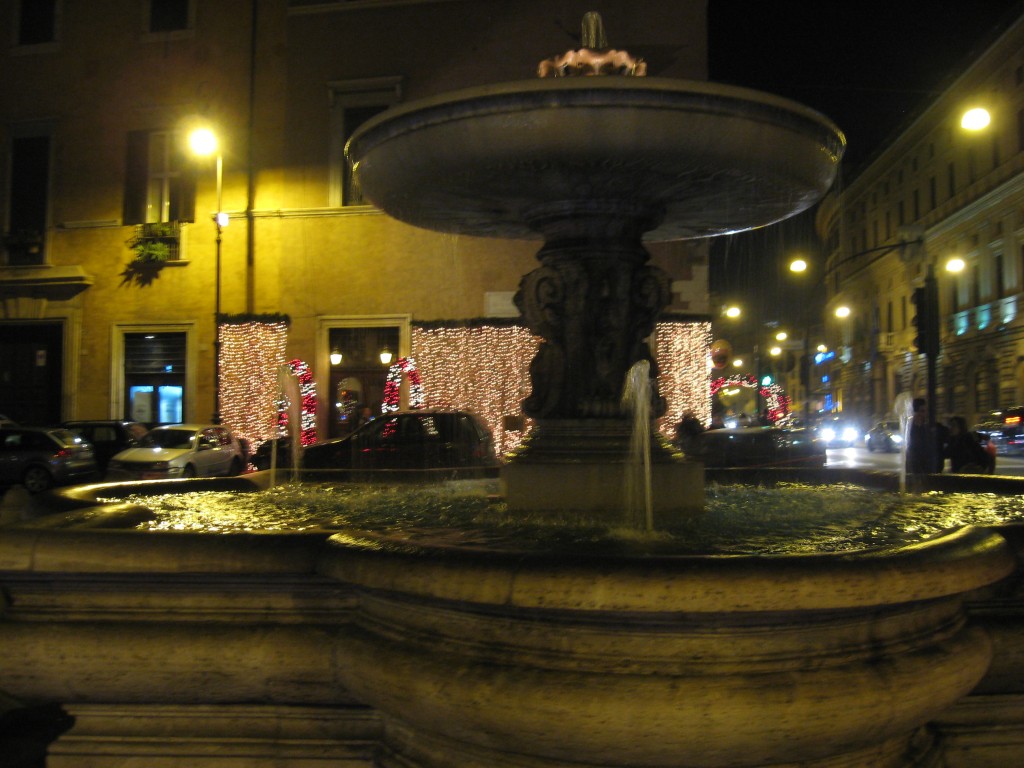 Rome by day is beautiful but at night, it's just another city altogether during this holiday season.